A garage often becomes a storehouse for a mix of wildly different things. Sports equipment, tools, garden stuff. Exercise equipment, beach or camping gear, car supplies. Out-of-season clothes, old power cords, a chest freezer, cleaning goods. How can you make it all look clean and tidy? Well, you need a bunch of awesome garage storage ideas to inspire you. And that's exactly why I've put this article together.
Garages are usually only one or two cars wide, but you can really make a lot out of the space. Shelves can go all the way to the ceiling because—how handy—you're likely to have a ladder nearby.
Just remember you need to be able to get past the car on either side and in and out of it. You also need to allow for car doors to easily open and to ensure you won't bang your head.
The rest of your garage is a blank canvas! To achieve a clean, organised, mess-free garage, you'll need to keep things off the floor. When it comes to garage storage ideas, the trick is to have a mix of storage options, such as racks, cabinets, shelving and simple hooks on pegboard.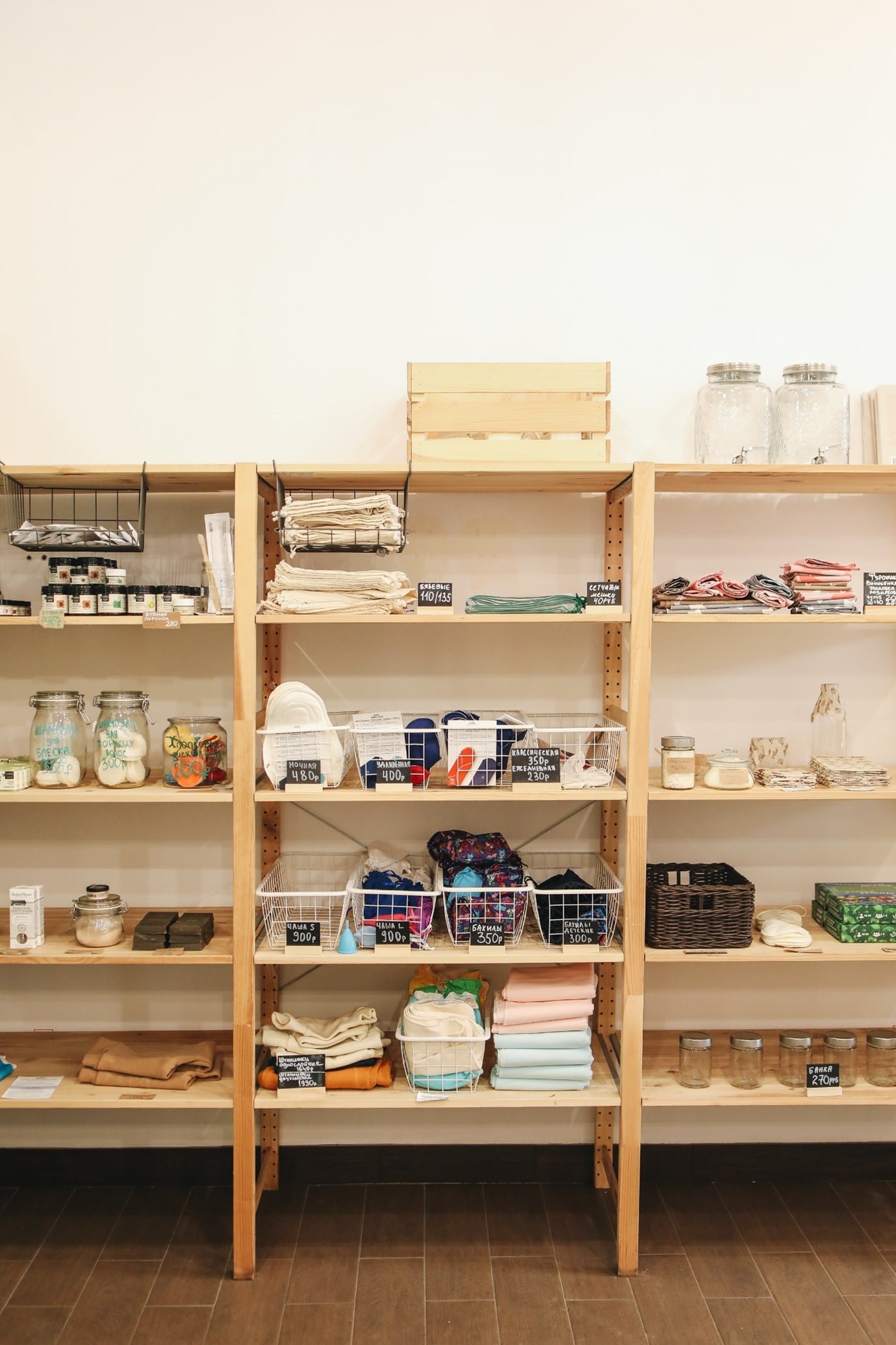 Figure out where you'll want things to go, and how much storage you will need to incorporate everything. Place items near power outlets where necessary, and create storage around those items.
It often helps to organise the contents into designated zones (such as Sporting /  Garden / Tools). Then you can group similar products. But let's take a look at a bunch of other garage storage solution tips.
1. Go light and bright
Decluttering your garage? As a starting point, remove every item currently in your garage. Then only put things back after a thoughtful culling process. And when your garage is empty, you can take the opportunity to freshen up what is typically a dark space. It's a good idea to paint the room a light or white colour. The lighter the room, the more inviting it will be, not to mention easier to keep clean.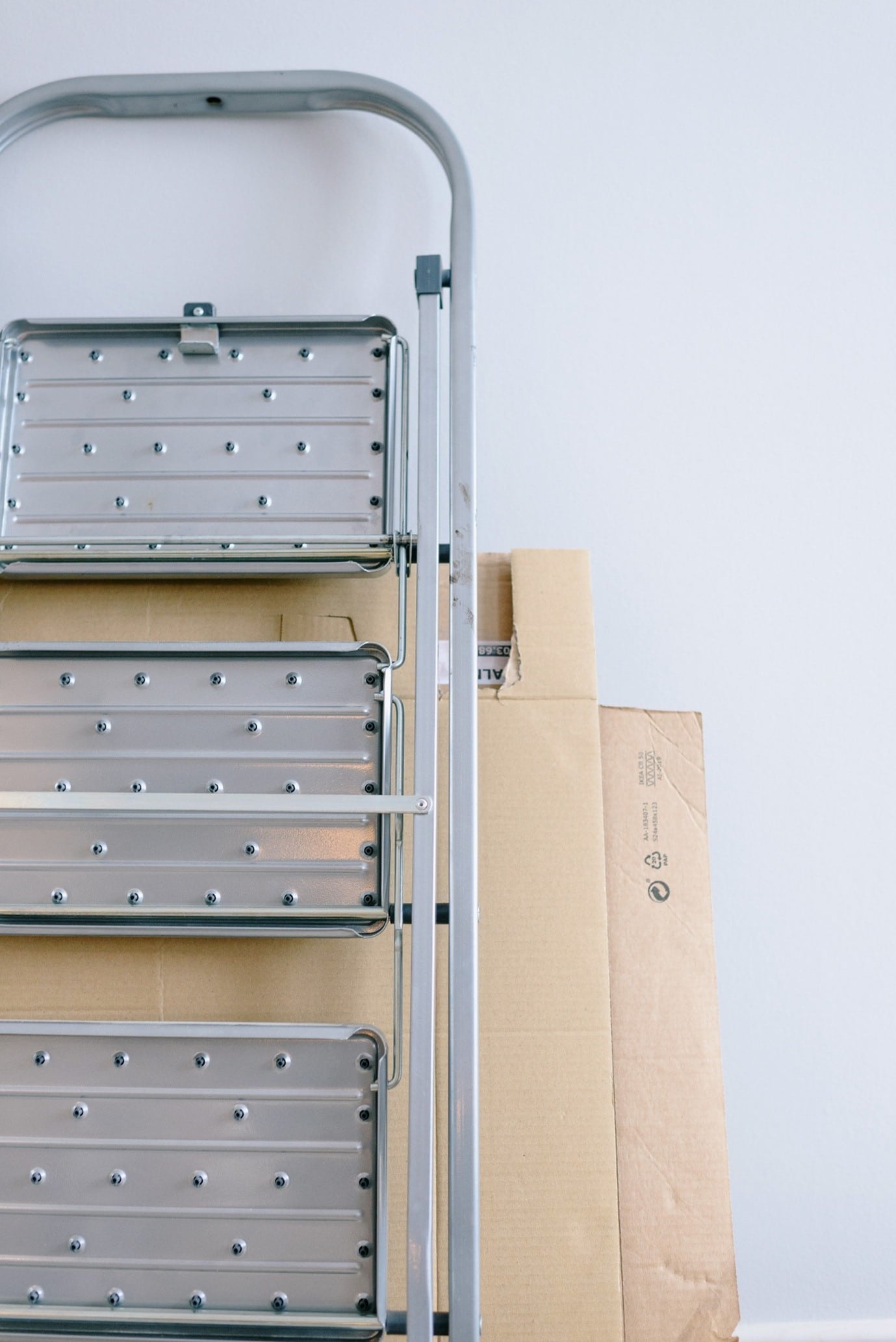 2. Have great lighting
If you'll use it as any kind of workshop or studio you'll already insist on decent task lighting. But don't underestimate great ambient lighting as well. It's rare for a garage to have enough natural light, so add a gorgeous statement lamp.
3. Hide away ugly things
Oh, you thought that's what your garage itself was for? But there's no reason why your garage has to resemble Hoarder Central, piled up with random cardboard boxes, plastic bags and old toys. Yes, we all have junk—it just doesn't seem as bad when it's in lovely containers.
4. Use tools as decoration
There's a reason #toolporn is actually a hashtag on Instagram. Seems quite a few people enjoy ogling other people's tool collections and the ways they've been arranged to please even the most OCD amongst us. You may not have as many tools as some of these folk, but it may give you inspo for curating the tools you do own.
5. Think about your benchtop needs
A work table can take up lots of precious space. Instead, you may find a long, narrow workbench installed along a wall is enough to suit your purposes. You can install deep shelves under a very narrow workbench as well. And a storage unit on casters that slides under the bench is even more useful.
6. Install a fold-down workbench
Save yourself lots of space by creating a workbench that you can pack away.
7. Think about your shelving needs
A blend of open and closed storage is most useful and customisable. Adjustable shelving is perfect for creating dedicated spots for bulky or long-handled equipment. Store frequently used items at hand height, occasionally used ones at shoulder height or above, and heavy items down low. For heavy items, ensure shelving is solid and installed into wall studs.
 Tip: Ensure you have at least one lockable cabinet for safe chemical storage.
8. Install portable shelving
This one's especially good for renters. Setting up a temporary shelving system lets you accommodate all your storage needs with a lovely tidy look. Pick up industrial style shelving cheaply at the home improvement stores. Or DIY a simple wooden shelving unit. (Why not get a carpenter to do the dirty work for you?)
9. Install slat wall shelving
Slat wall panels let you use hooks to create floating shelves where you can hang individual items. It's versatile and gives a neat, minimalist appearance.
10. The popularity of pegboard
Garage items needing storage are usually a huge variety of shapes and sizes. So the use of pegboard and wall grids has always been popular because it's so customisable. It looks striking in contrast to your belongings when painted black. And you can then use chalk to make outlines of where tools should go.
Pegboards spotted in garages are also popular in white or metallics, colours that instantly makes them more sophisticated. Get someone to take care of the painting for you so you don't need to lift a finger.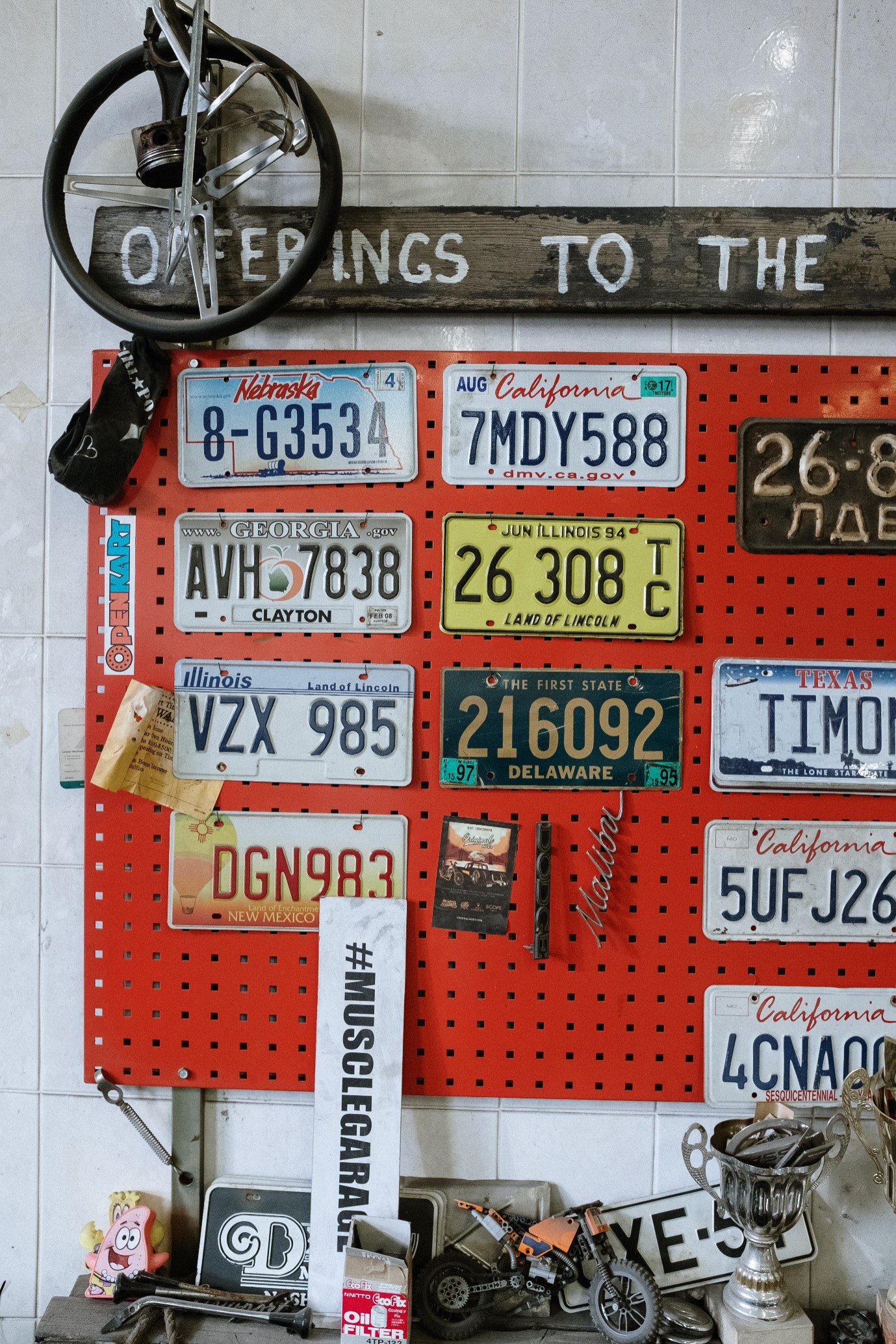 11. Go vertical
Use the underused ceiling space above cars and garage doors constructively. You can add to your storage space with suspended overhead racks and shelving—some even have pulley systems. You can get a pull-down ladder installed quite inexpensively. This space is perfect for things used only occasionally such as camping gear. Buy any kind of storage solution you like off the rack, DIY or get a handyman to do it.
Speaking of garage doors, if you don't have an automatic one you'll be thanking me once you get your auto garage door installation done.
12. Repurpose garage storage ideas
Second-hand furniture is perfect for garage storage.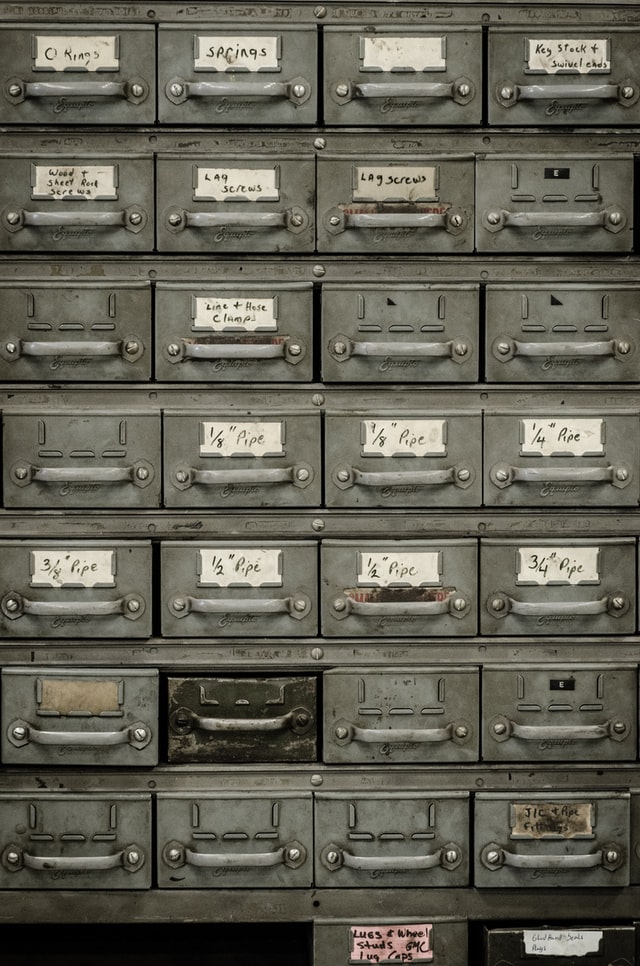 13. Be creative with tool storage
Arrange your tools on the walls in ways that make sense to you and the uses you'll be putting them to. Keep in mind that things always look better grouped together. Use magnetic strips to hang tools or create purpose-built storage.
14. Get hooked
Hooks are a great way to hang things in your garage and a very versatile garage storage solution. Or, create some with nails.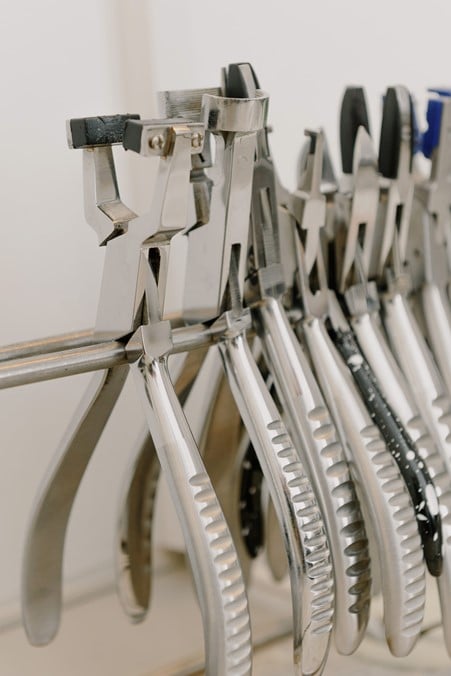 15. Use labelled tubs for storage
Labelled, matchy-matchy plastic tubs will project instant order. And they will protect your belongings from bug or moisture damage. Stacked vertically they can take up little floor space. And if you get opaque ones you'll get a hint of what's inside before you check the labels.
16. Surfboard garage storage ideas
Surfboards and other boards or large water sport equipment can be put into freestanding racks or wall-mounted. Or mount on rubber, prop them along the side of the garage, separate with wooden pegs and fasten with occy straps. Or you could find space above the car. Try to make a feature of them if they're a beloved hobby.
17. Neatly store cleaning supplies
A selection of household cleaning supplies made from natural materials looks pleasing against a wall. But hide the bottles and solutions in storage baskets unless they have their own appeal. Look for hidden storage opportunities, such as the backs of doors, for hanging organisers.
18. Create a simple mudroom
So simple to DIY, it's easy to see why the mini-mudroom continues to be a popular trend. The wall nearest the garage door is obviously most convenient but any wall will do in a compact garage. A mudroom acts as a clutter trap to prevent mess even entering the house. It creates a personalised landing zone for each family member boasting coat hooks, shoe storage and baskets.
If a mudroom is something that you'd like to add to your home, we've put together over 30 mudroom ideas for all sizes and room types.
19. Add shoe storage
Get that some clutter off your bedroom floor and neatly store them all in the garage. (You might also like to look at our collection of the best shoe storage ideas.)
20. Create a green room / potting shed
Create a mini potting shed with a work surface, shelves and hooks lining a wall. A place to gather up gardening supplies and plants. You only need a narrow sliver of space for many of the purpose-built potting benches on the market. Or you could easily DIY a bench with storage.
21. Set up an art or craft studio
Do you have the chance to convert your whole garage? Think about turning it into that artists' studio you've always craved. Especially if a beautiful view goes otherwise unappreciated.
22. Set up a wash station
Very handy if you use will be using your garage as a workshop, art studio or just to wash the dogs in.
23. Sports storage
A simple unified colour scheme and neat plastic tubs will instantly declutter equipment. Use labels on different tubs for each family member's sport equipment.
24. Bike garage storage ideas
There's plenty of options for how to store a bike vertically in your garage, but before placing it up too high, remember you'll be needing to easily get it down to use. Note: keep lawnmowers and bikes near doors so they don't track dirt all the way through the garage.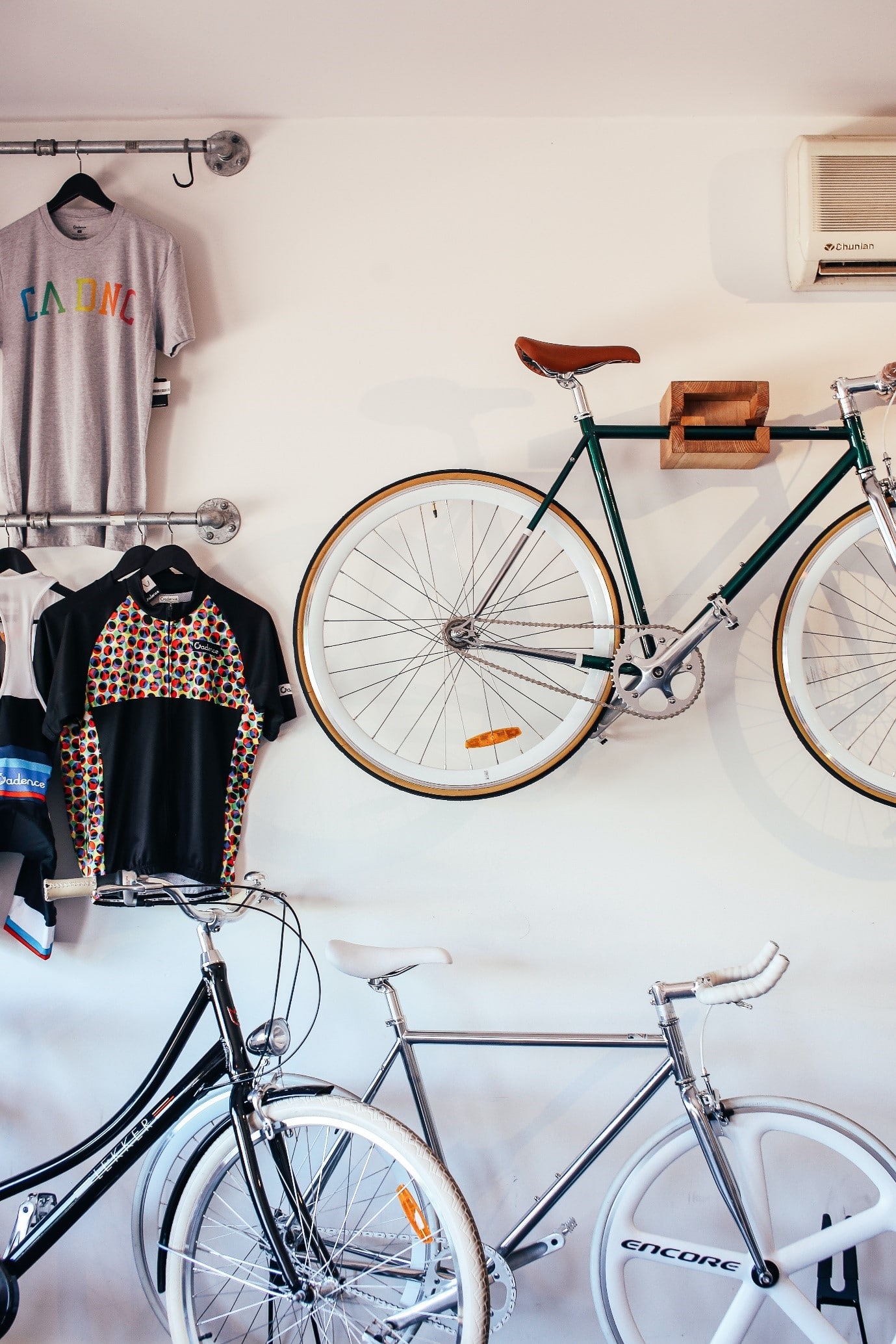 25. Hide it all
Take decluttering to the next level by banishing functional items behind panelling or for a lower budget, sheer curtains.
26. Convert to a studio
Create a calm, zen home office/workspace, detached from all the craziness in the house.
27. Convert your garage into a sleep space

Don't need your garage for parking a car and/or for storage? Consider taking advantage of the space to remodel it into a guestroom.
28. Go minimalist
Step out of your car or your house and into a feeling of pure serenity. Simply whitewash your garage interior and place only one or two decorative items. You'll need to Marie Kondo the heck out of all your junk to achieve a gorgeous minimalist look. But this may suit if you don't store tools or ride a bike. Or even if you had a small shed out the backyard that could handle your outdoor gear instead.
29. Have fun!
Garage walls looking worse for wear? Spruce them up with a hand-painted mural for fun. Perfect lockdown activity!
Love these ideas or maybe you have a few more garage storage ideas? Let us know in the comments below.