As you enter the home, often the first instinct is to put down bags, dirty outerwear, footwear, and the miscellany of things like umbrellas, keys, and dog leashes. If you will, the shrug-off ritual makes the mudroom so important. It welcomes you into the home and provides a place to take the load off.
There are many ways you can put this area together strategically so you can fully utilise every inch of room you have, whether your home is big or small. Read on to find all the best ideas you use to make the most out of the space you have.
Mudroom design ideas
Mudrooms have no set design specifications. They can vary greatly on how you'd like to use the space and how much room you can allocate. Here are some inspiring mudroom ideas as your starting point.
1. Custom mudroom joinery
Adding custom joinery to your mudroom allows you to allocate a designated space for various items neatly. It's the ultimate way to fully maximise the mudroom with storage for shoes, coats, hats, and everything else.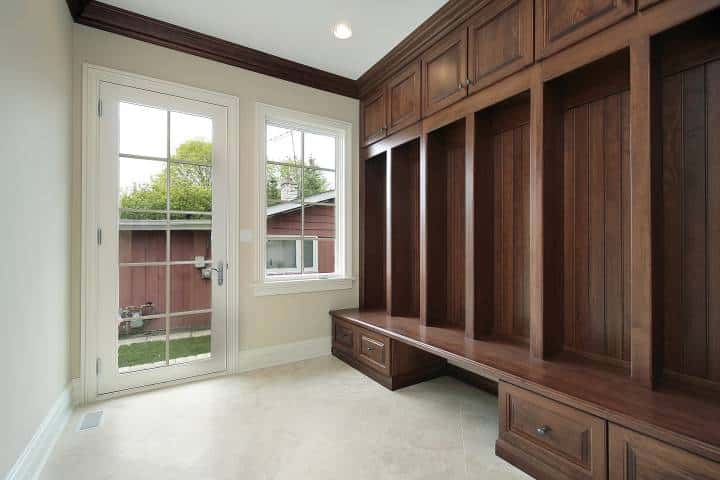 As you usually work in a confined space, getting a nearby carpenter is the best way to kick off your mudroom project.
2. Mudroom & laundry
Combining wet areas is a great way to save space if you're short on rooms. You can use the laundry room as a multipurpose area by adding joinery.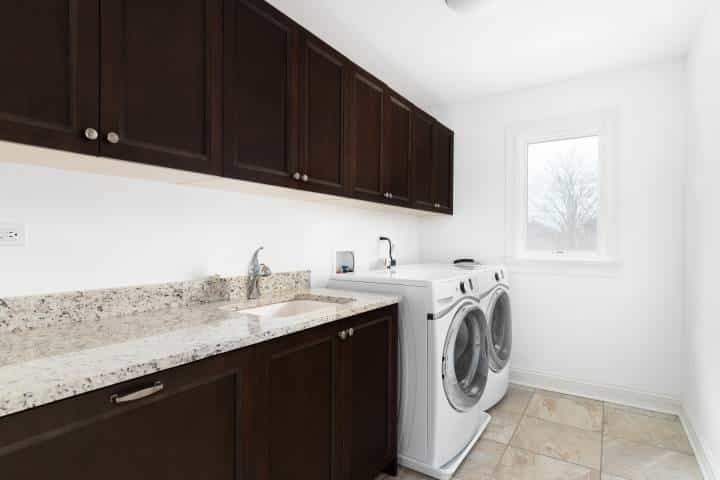 You can also combine your mudroom and guest bathroom. You can do this in multiple ways, so check out all the bathroom ideas we've put together.
3. Racks
Limited space? Installing a simple coat and shoe rack to hang your essentials next to your entryway is an easy way to incorporate a mudroom into your home.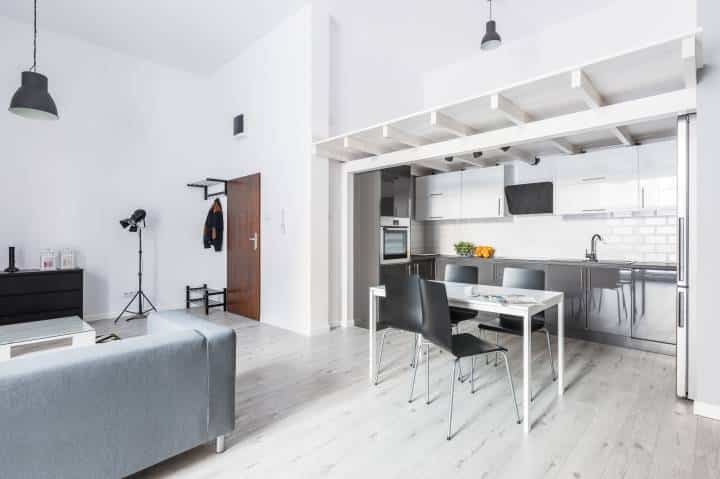 4. Mudroom bench
Sometimes a mudroom can be as simple as adding a bench where people can take off their shoes comfortably. Guests' shoes can also be stowed under the bench for a neater-looking entryway.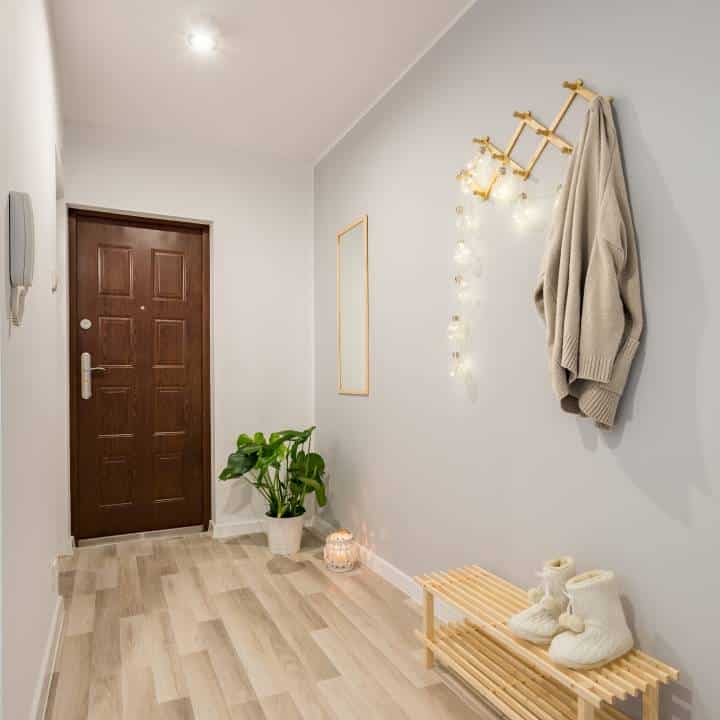 5. Bespoke shoe rack
Instead of your wardrobe, you could add a bespoke shoe rack to your mudroom to quickly grab a pair on your way out. This can help lessen clutter in your closet if you have a sizeable collection.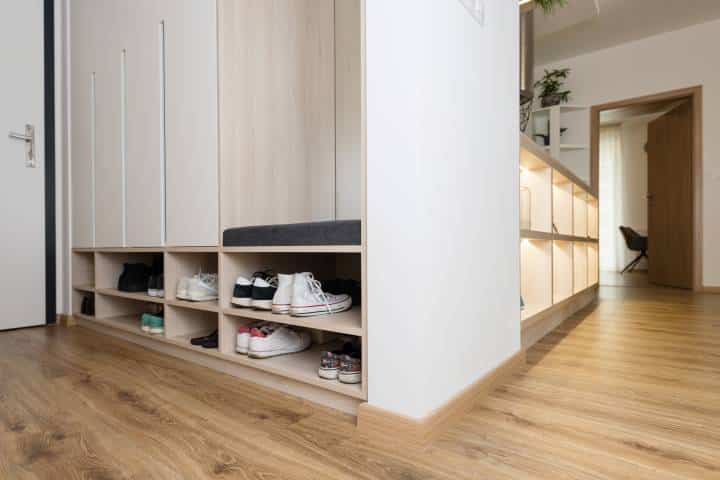 6. Mudroom basin
If your mudroom is in the back, a basin would be a great idea — especially if you like to garden or have kids who enjoy playing outside.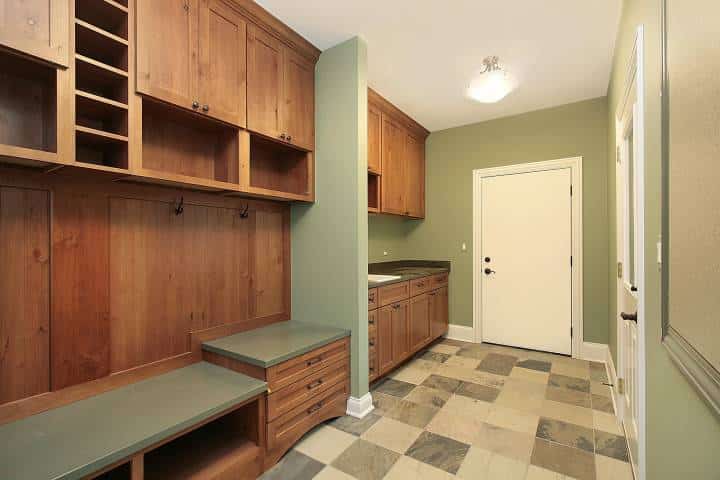 7. Pet mudroom
There's no shortage of mudroom ideas when it comes to our beloved pets because they deserve a special clean-up place. This will be useful if you've got dogs with a knack for getting down in the dirt.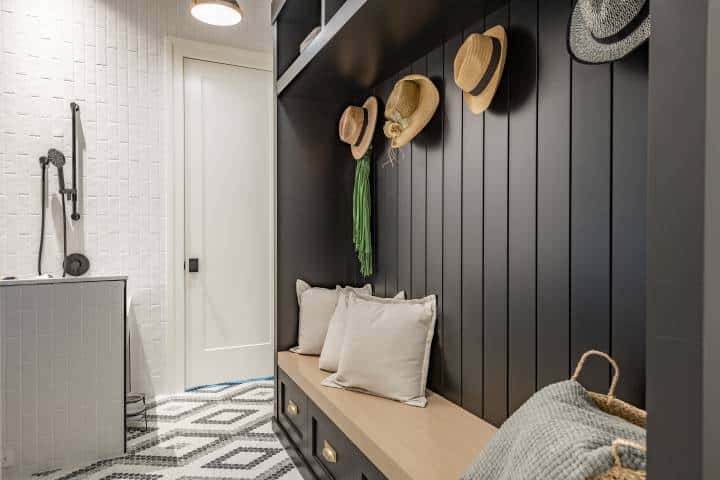 Trying to keep your home clean even with furry friends at home? Check out the ultimate guide on how to wash your dog for some tips on dog baths.
8. Portable mudroom
If you're renting and not interested in damaging the walls, standalone racks, benches, and cubbies will go a long way. Situate them in a way that works for you. For example, having the bench closest to the door to take shoes off first or a coat rack if you like to layer up.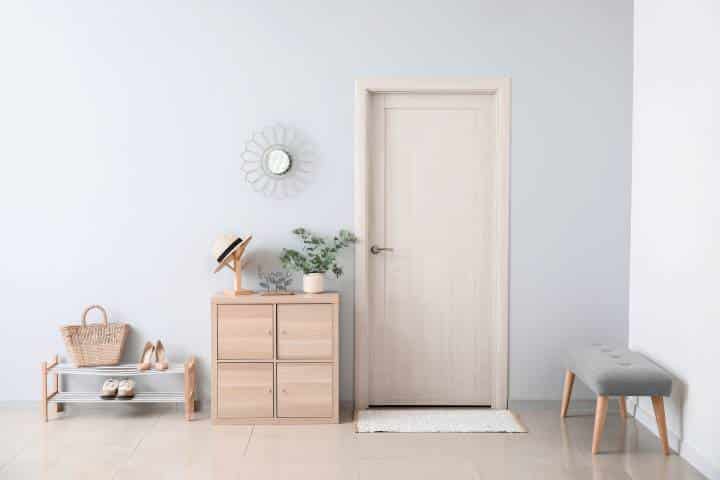 9. Family mudroom
If you have young kids, you might want to get them into some routine as you leave and come home from school. So to keep everyone organised, you can designate their storage space in the mudroom. You can get creative by colour-coordinating or labelling cubbies with everyone's names.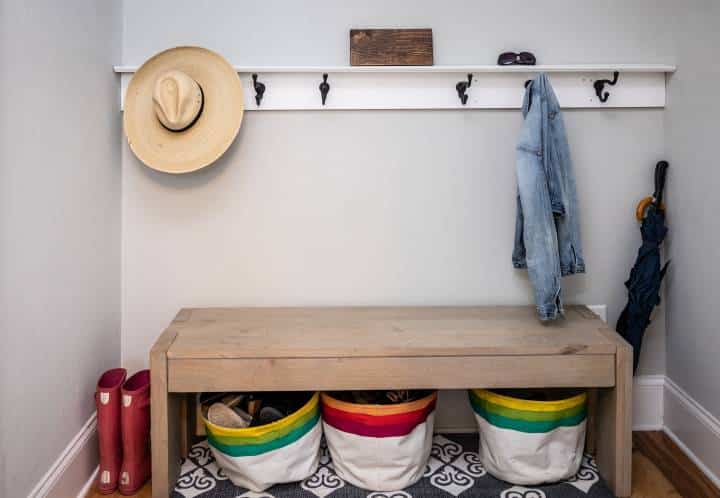 10. Mudroom nook
This is a great solution if you can knock out some wall space and create a mudroom set back into the wall. This helps keep the hallway traffic clear in case someone's about to come out simultaneously as you enter.
11. Wall hooks
Want to keep it simple? Wall hooks will do the trick. Some can be installed with double-sided tape to keep your walls free from damage.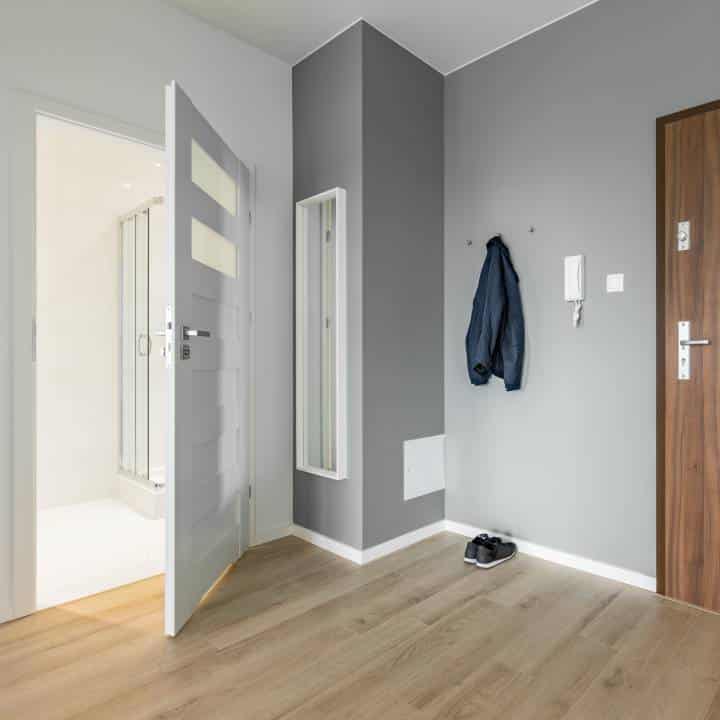 12. Scandi mudroom
If you're following the Scandi style in your home, you'll know the key is to keep it simple and bare. It doesn't need to cost much to incorporate, too. A simple bench, hooks, and furniture like an ottoman or a vase with strong sleek shapes can tie it together.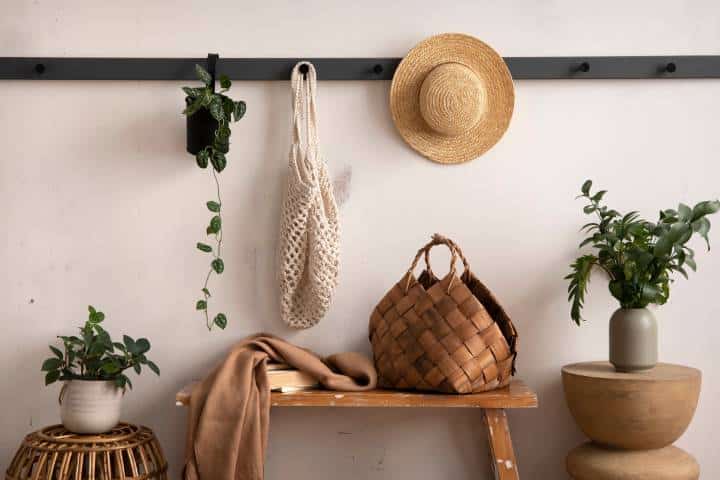 13. Cool with consoles
Another great alternative for mudroom details you don't need to install is a console table. Opt for one with enough storage to house everything you might want to put down, like your keys and shoes.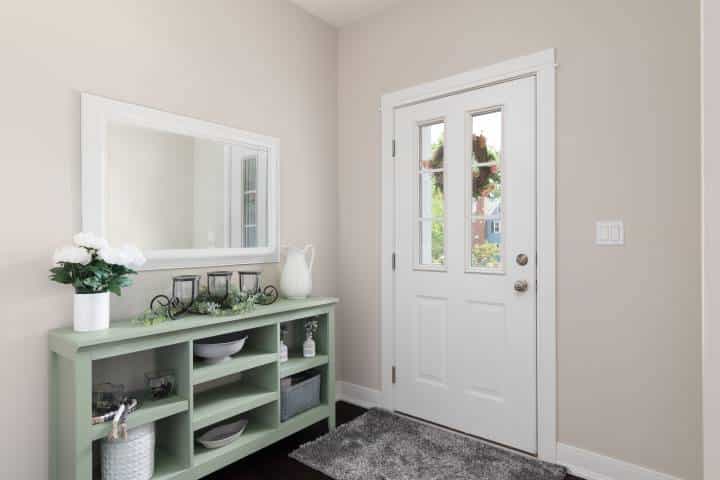 14. Open shelf wall
If you want something easy and accessible, an open shelf wall works wonders. You can also use a few of your favourite trinkets to give it a more personal touch.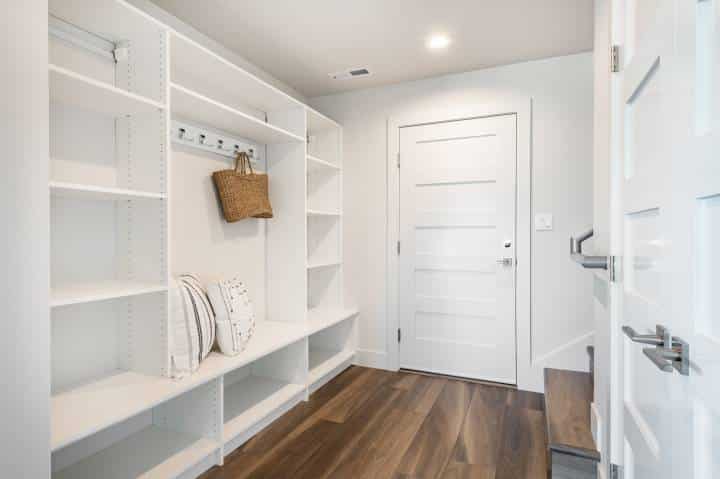 15. Mirror cabinetry
Hiding cabinets with mirror doors is a sneaky way to keep your mudroom clean. Not only does this give you a great way to check your outfit, but it also helps to make the space seem even bigger.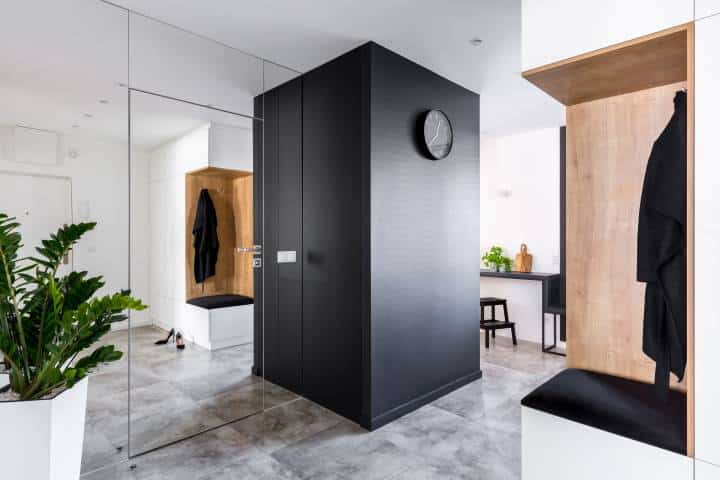 16. Round table
Go bold with a space to rest bags of all kinds with a round table. Decorate it with a lovely vase of blooms for a more welcoming touch.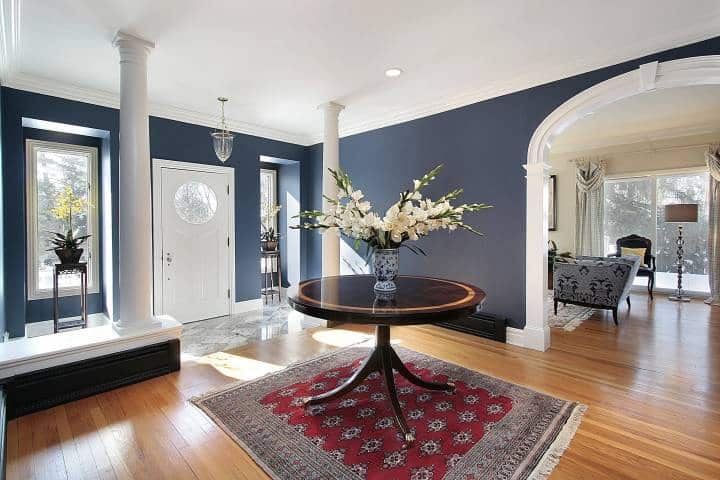 Mudroom flooring
The flooring in your mudroom matters as the first place you pass as you enter the home. It's easily the most passed area and will likely deal with the most dirt and debris from everyone inside.
17. Herringbone
Herringbone flooring creates a nice zigzag pattern across the room. If you have limited space, this gives the illusion of a larger area.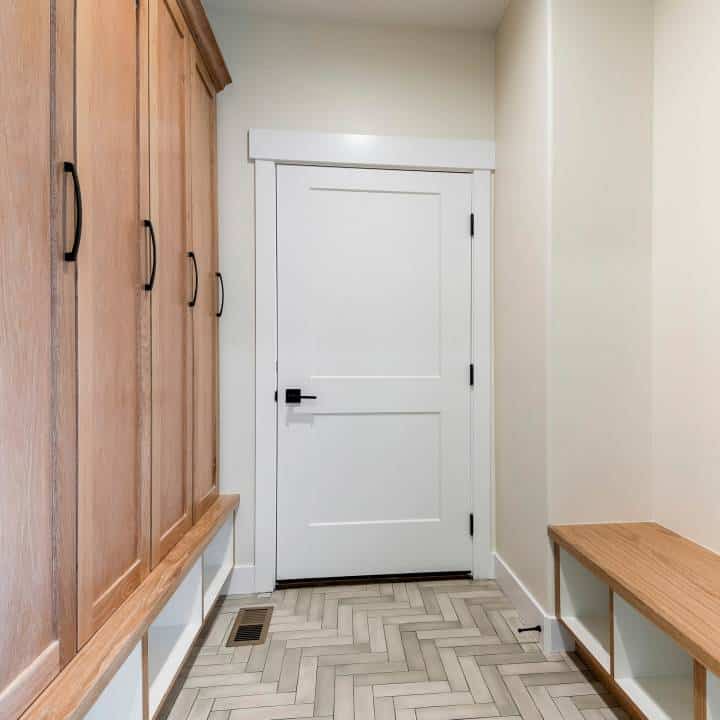 18. Rugs
Add visual interest in what could otherwise be quite a cold space with a rug. If you're concerned about dirt from shoes, leave enough space for people to take their footwear off first. Pro tip: keep an extra rug you can swap out and cycle through in case the current one gets dirty.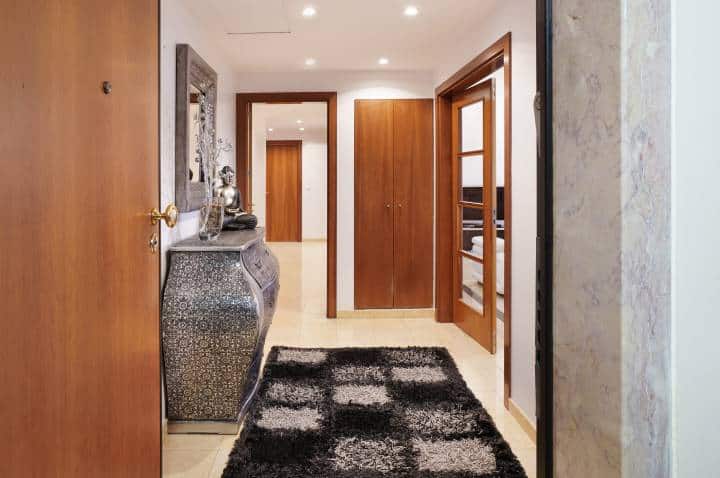 19. Floor tiles
Different flooring can help define a space. Tiles are a great option for mudrooms as they can help keep them waterproof and low maintenance. If you can, use bigger tiles for significantly fewer grout lines to make cleaning easier.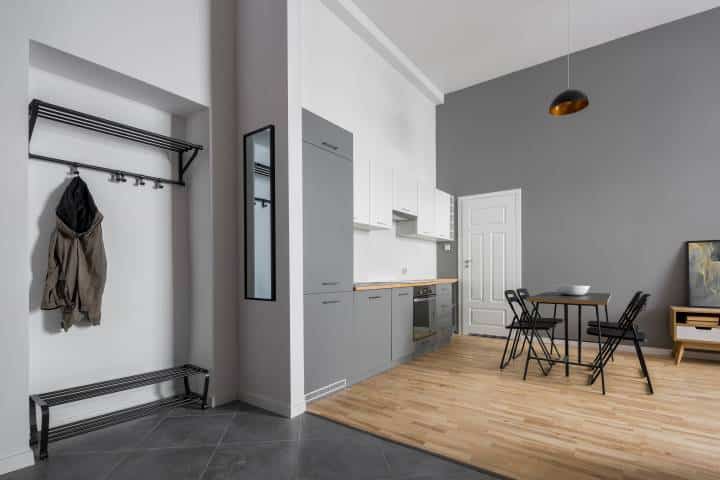 Mudroom lighting ideas
While natural light is the best for your home's entryway, mudroom lights can help set the tone for the whole house's interiors.
20. Pendant light
Jazz up your mudroom lighting with a spectacular pendant light. Get an electrician to help put up your statement light.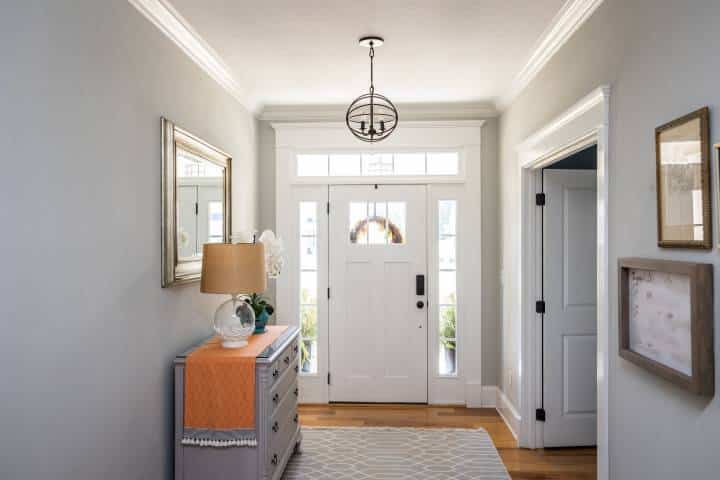 21. Ceiling spotlight
In the mood for more modern lighting? Ceiling spotlights are a fun way to brighten the space. They're also often adjustable if you're more particular with light.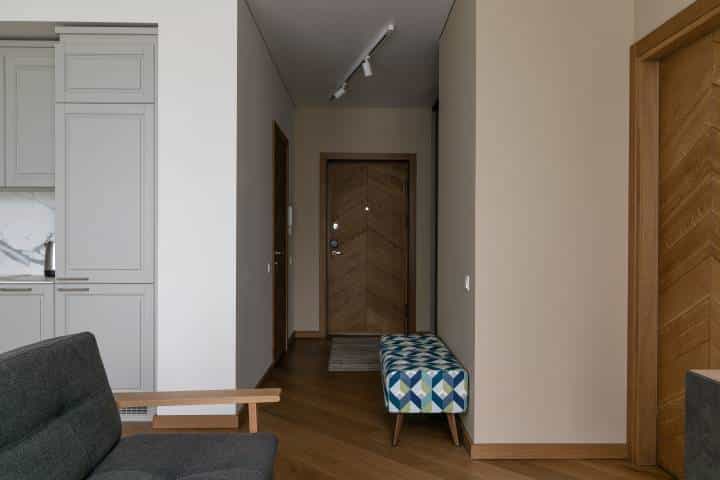 22. Wall pendant light
If you have a console table or counter in your mudroom, position a small wall pendant light to help illuminate the surface. It's an elegant touch to keeping the entryway well-lit.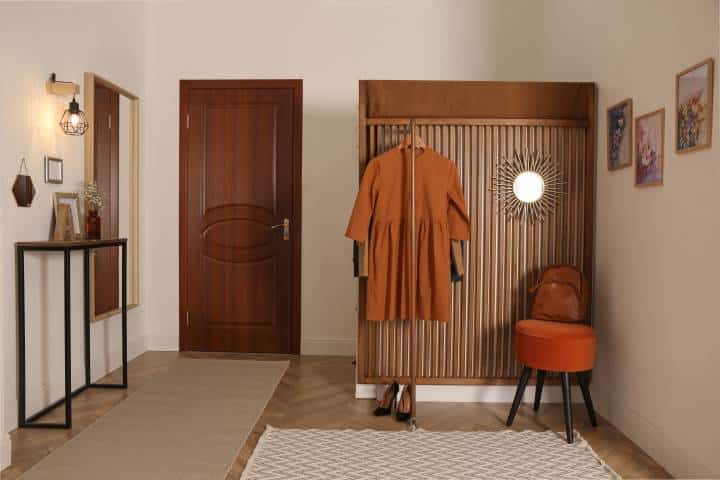 23. Lamp lighting
Lamps are easy to incorporate into the space. Position two lamps on either side of the door or mirrors if you like symmetry.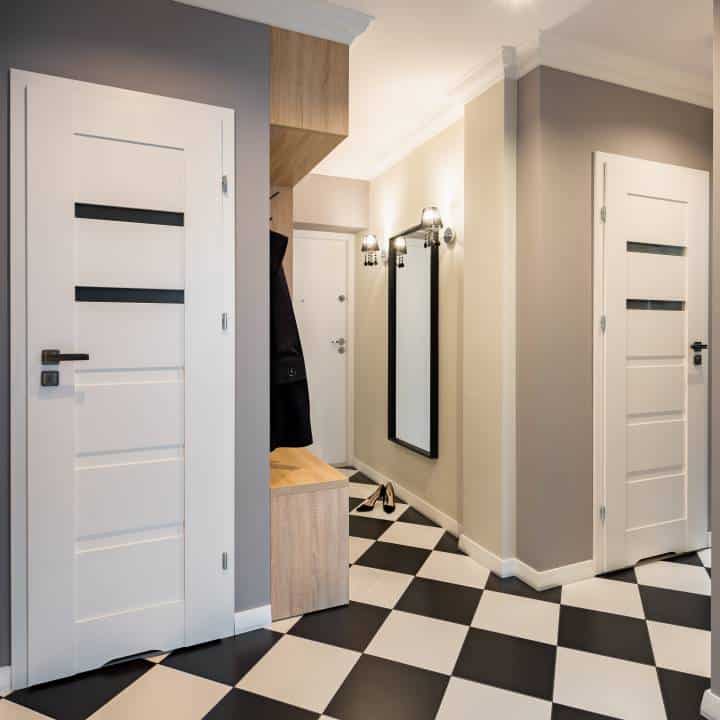 Attention to detail can turn a simple entryway into an inviting space. Hopefully, these mudroom ideas inspire how you design your home's entrance.