Over the past few years, you can't have missed the surge in popularity for all things rose gold in interior design. As a metal, rose gold is typically chosen for its romantic, pretty, feminine qualities. However, depending on the styling, a rose gold bedroom can be gender-neutral or even masculine, too.
A heavily saturated rose gold palette is perhaps falling out of favour lately. However, rose gold is still gracing chic interiors with subtle touches of the metallic blush hue. Rose gold is regarded as a trend with genuine staying power—when it's done right.
The metal "rose gold"
Rose gold as a metal has coppery tones, so "rose gold" and "copper" are sometimes used interchangeably, but the metals are in fact different. Copper, silver, gold and platinum are native metals, found in nature in their metallic form, whether pure or as an alloy. However, rose gold is not native and instead is a mixture of gold, silver and copper (the combination varies).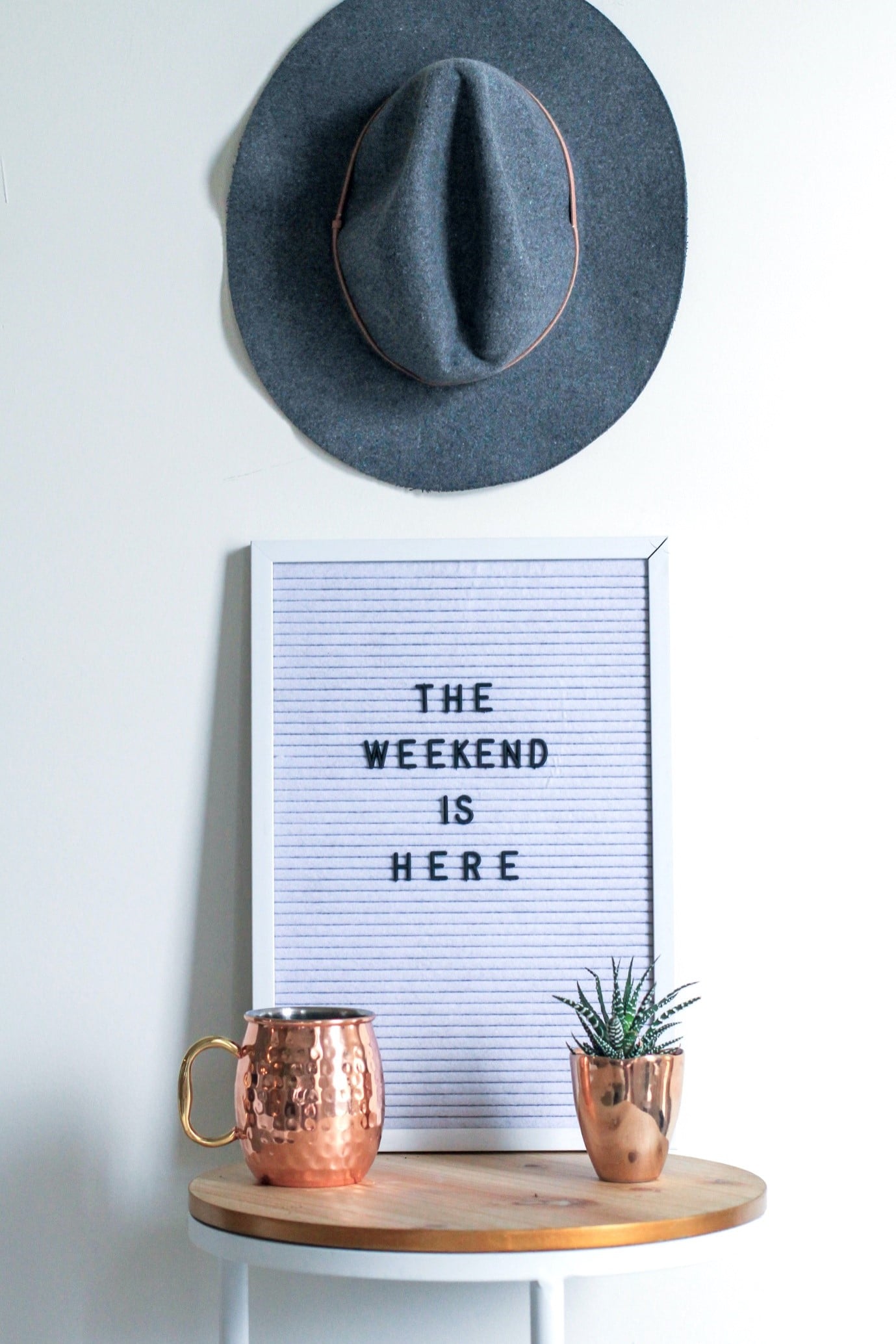 Rose gold tones
But the colour "rose gold" doesn't necessarily have to be a fixture made of metal. Rose gold tones might be introduced through paintwork, soft furnishings or coloured glass. Or even rosy-toned timbers like Tasmanian Oak. What is classified as "rose gold" is really in the eye of the beholder when we're talking tonnes and not metals. Depending on your desired aesthetic, the warm-toned metals can often be substituted for one another.
Let's take a look at how to artfully incorporate rose gold into your bedroom space.
1. Have a rose gold bed
Let's start with the easiest way to create a rose gold bedroom aesthetic—and that's with a rose gold, wrought iron-style bedframe. They have the charm of yesteryear. Amplify it by adding elements like a delicate fringed chandelier, vintage style bulb wall sconces and velvet pillows.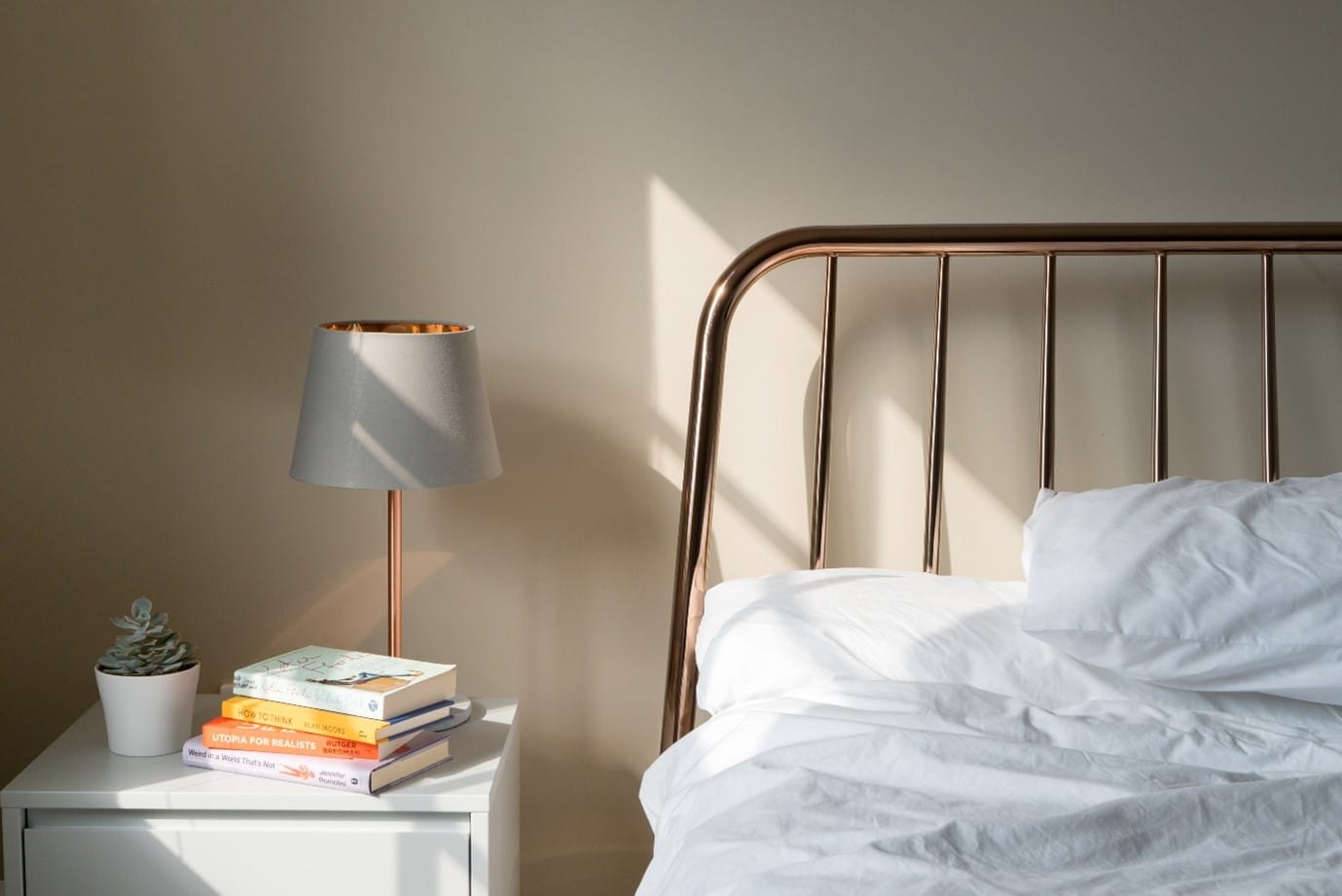 Have a new bed that needs assembling? Find a bed assembly expert who can put it together for you in a jiffy. There are also folk who specialise in assembling a variety of other furniture. For example, dressers and wardrobes, or who specialise in installing built-ins.
2. Go for pairs
Having just one piece of rose gold in a bedroom can provide a striking focal point or accent. But having a pair of rose gold elements works really well too so it's a popular way to style with rose gold. For example, you might have a rose gold light fitting plus a rose gold mirror, or a rose gold lamp plus a rose gold pot plant, as below. Pairs of rose gold elements do not need to be symmetrical, in fact, it's better if they aren't.
3. Blend it with rust tones
Rose gold marries really well with warm, natural materials, like a beautiful rattan bed frame and simple timber bedside. The pinkish metal blends perfectly into a setting of rusty pinks and terracottas.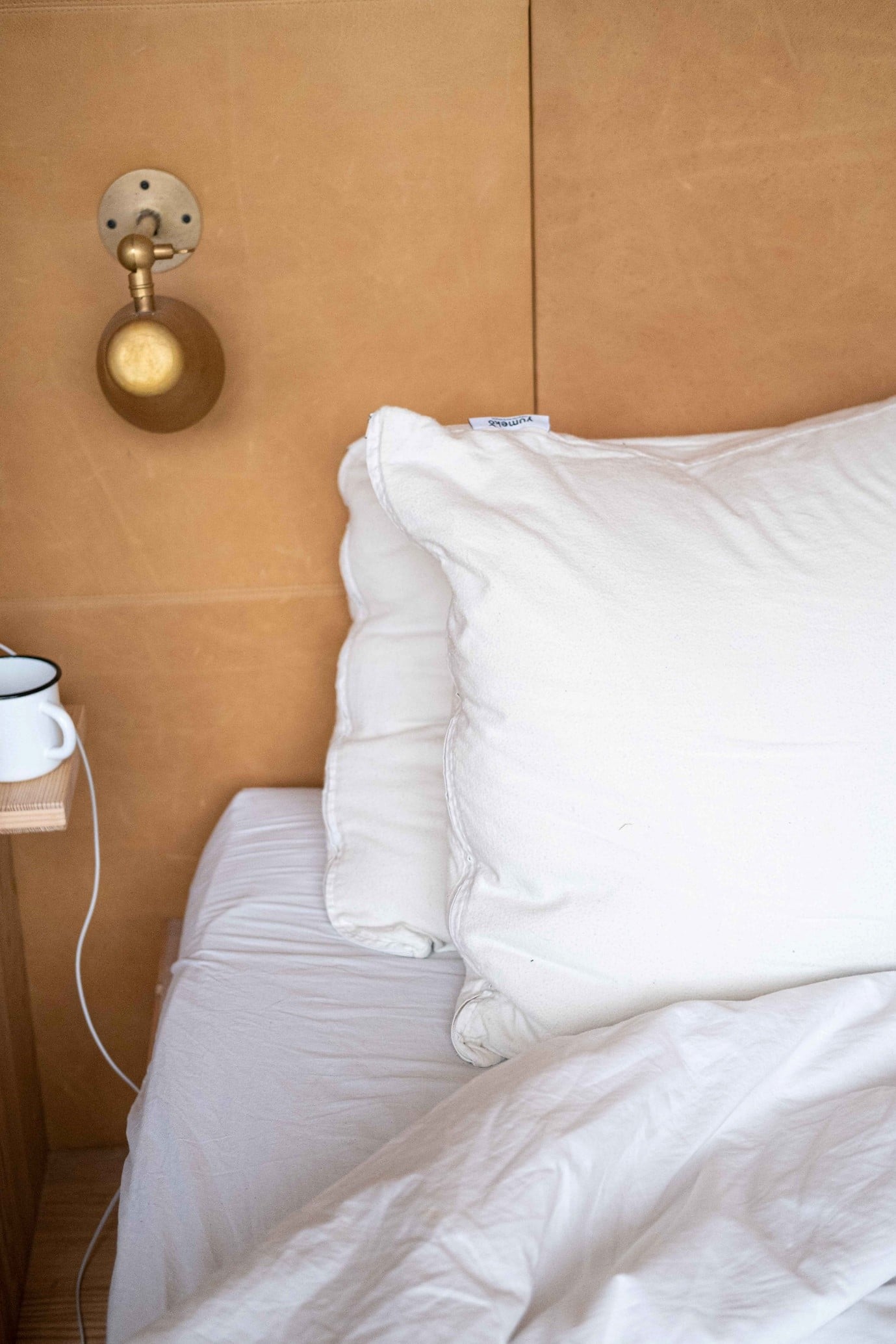 4. Mix rose gold and marble
Rose gold and marble is a classic "glam" pairing that you'll find all over Pinterest, but it can sometimes look a bit OTT. But marble can definitely be a lovely accent for rose gold.
5. Mix it with rattan
Rattan and rose gold make a beautiful pairing that typically evokes a Boho vibe, especially if there are vintage elements in the mix. For example, style a gorgeous sunny bedroom with a streamlined rattan bed frame and a stunning rattan lampshade. Then add character and charm with a rose gold leaner mirror. You can't go wrong with a mix of clean white walls, blush tones, rose gold and maybe a pop of mustard.
6. Go Scandi
A neutral, Scandi style bedroom is beautifully warmed up by a touch of rose gold, with the reflective metal always being a lovely match with timber. I'm loving this mid-century style nightstand, which appears to be marble-topped. And the white vase against the white wall allows the flowers (or even just sprigs of foliage) to really stand out.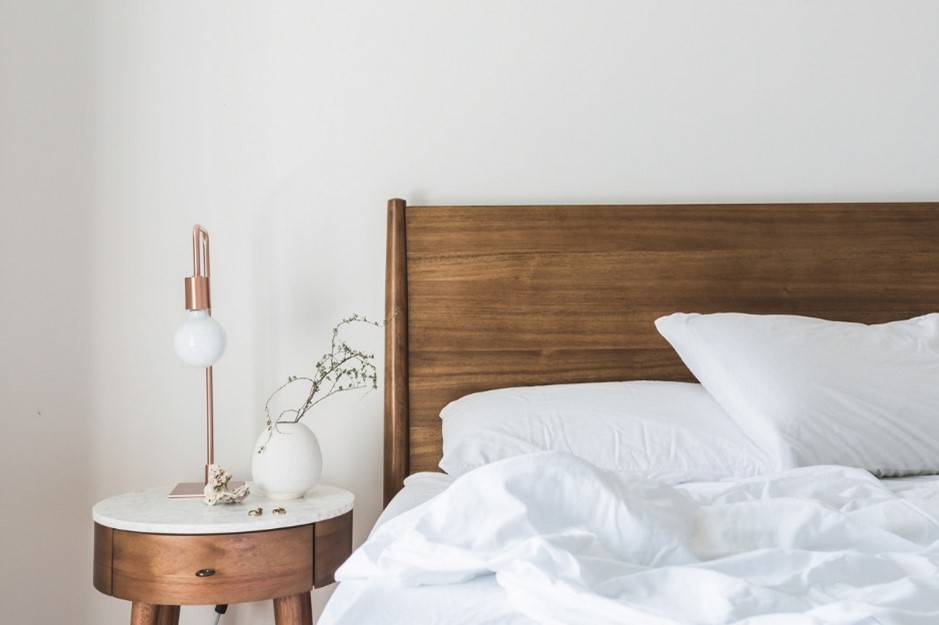 7. Opt for dark walls
Dark, saturated hues also go very well with rose gold. For example, a gorgeous shade of slate will beautifully complement the warm metal. Other colours that also pair wonderfully with rose gold include navy, teal or black. Against rich, deep, matte shades, rose gold provides a bright, shiny contrast.
If you're thinking about painting your bedroom walls, you can easily find a local bedroom painter.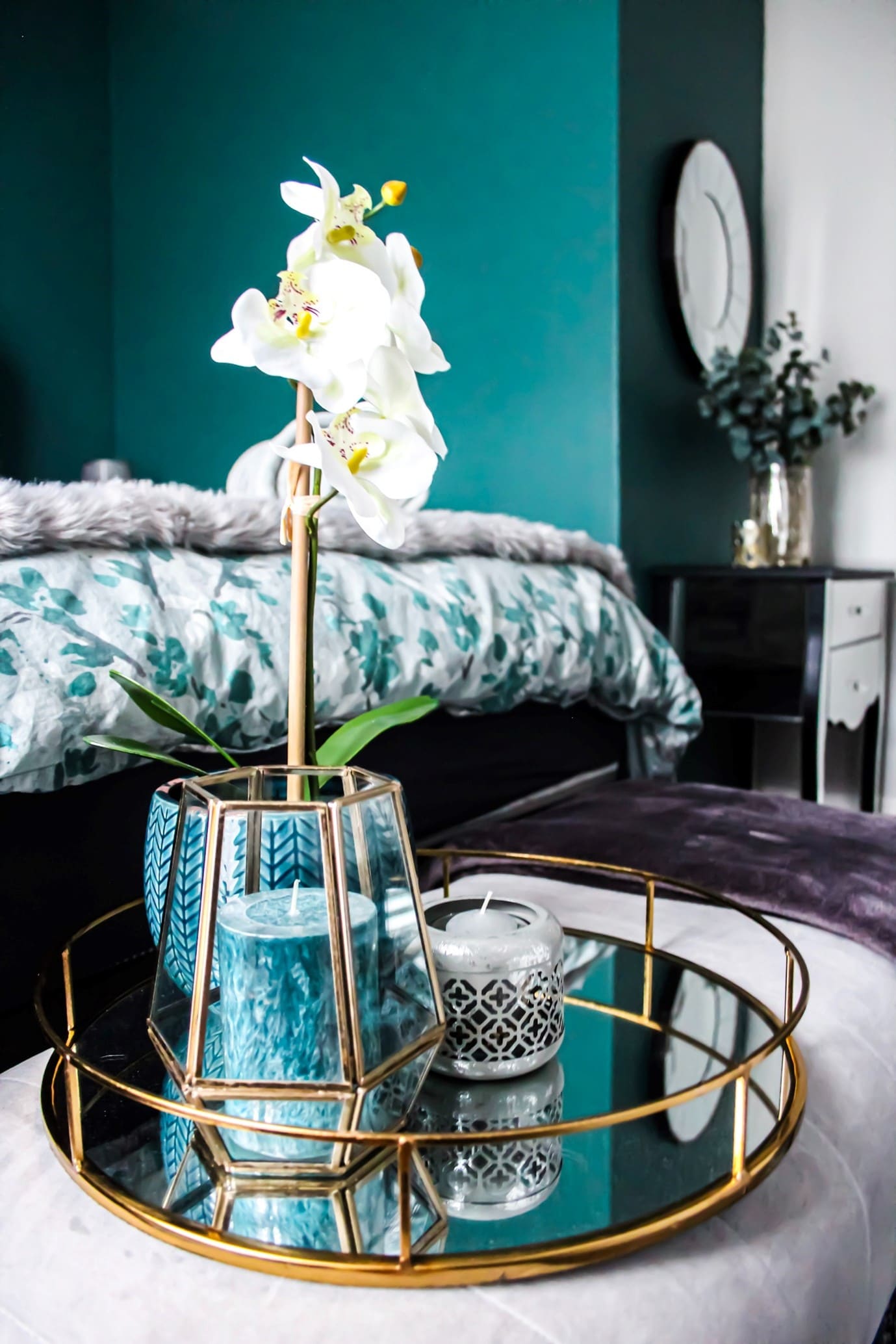 8. Make it farmhouse
Use rose gold to instantly add French provincial vibes to your bedroom. All you really need is a statement antique or reproduction bed. Add lots of fresh white linen and cushions, a few timber accents and a pretty rose gold and white double sconce. Et voila!
9. Mix it with other pinks
Rose gold is regarded as a natural fit for colour palettes incorporating pinks. It just works so well with soft blush tones, powder pinks and dusty roses. Try a pastel colour scheme with pink, lilac, white and grey. Then add your rose gold element in the form of a unique, vintage-style bedside cart.
10. Contrast metal and stone
A rose gold and marble bedroom is a classic contemporary look. It might be a twin pair of rose gold lamps with marble bases in a blush and grey bedroom colour scheme. The hardness of the metal and stone balance all the soft textures and pale colours in the space.
11. Go for rose gold glass
As I noted above, rose gold tones can be found in many materials, including glass. A rose gold glass pendant light will add warmth and plenty of visual interest as well as being unique.
12. Add rose gold to kids' rooms
The rose gold bed style has been wildly popular for kids' bedrooms over the past few years and looks to be continuing. I think people simply love the nostalgic flavour of this vintage look, not to mention the sweetness of the rose-coloured metal. Mix with timber wall panelling, printed wallpaper, a rattan bedside and some beautifully framed prints. And you'll have a dreamy, peaceful coastal vibe.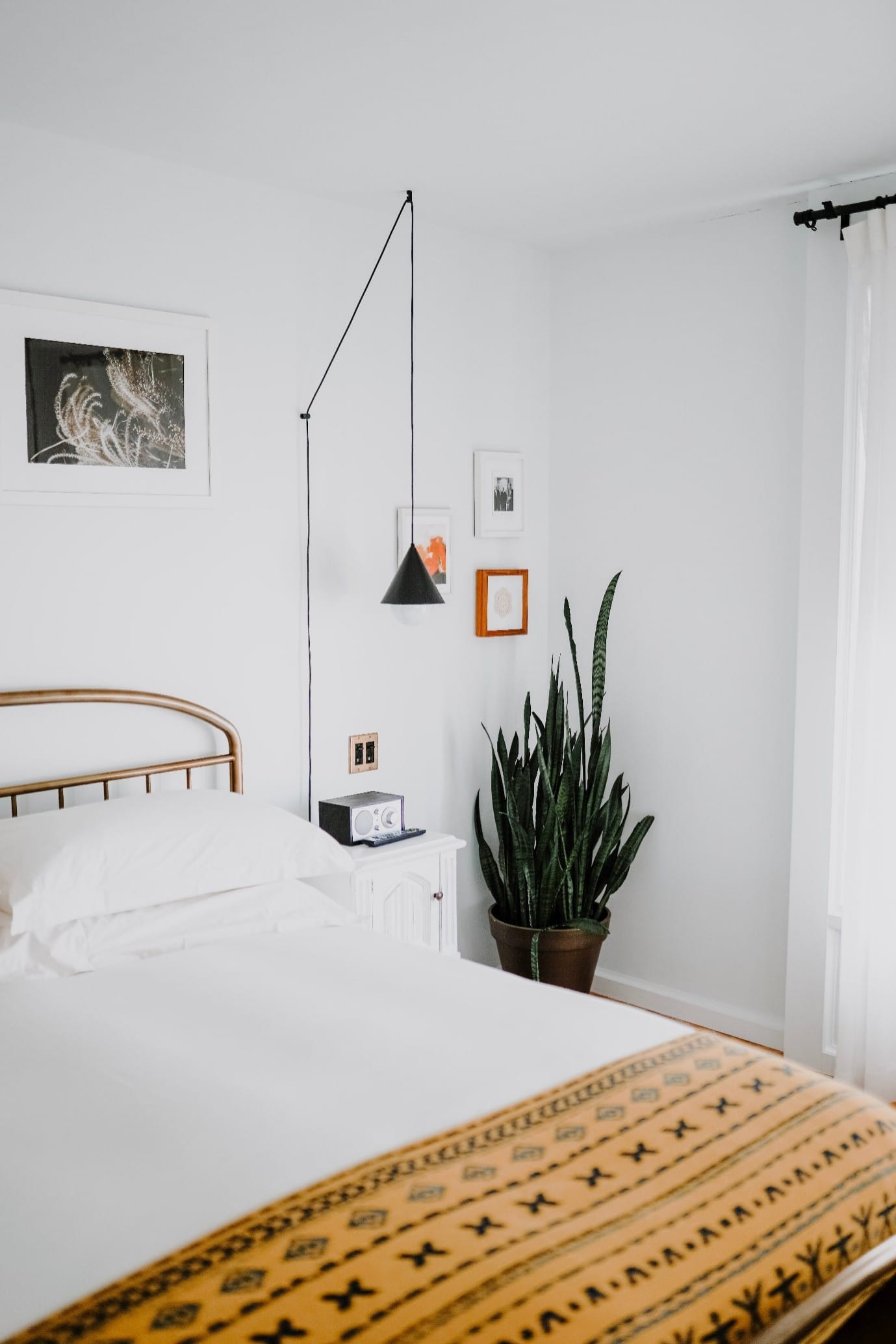 Wallpapering needs to be done carefully to make sure it all lines up perfectly and minimises any bubbles or tears. Why not find a wallpaper installation expert to help you out?
13. Mix with timber
Timber, whether in the furniture, skirting boards or floorboards, helps balance the bright reflectivity of metals like rose gold.
14. DIY rose gold makeover
Add a little oomph to a glam bedroom with rose gold and marble bedside table—it's a simple DIY job. And there's no reason you can't similarly revamp some of your existing bedroom decors with a can of rose gold spray paint. Find more DIY and upcycling inspo in our article on bedroom ideas.
15. Go for the magic mix
For a Boho bedroom, make the most of the natural synergy between rattan, dusty rose tones and rose gold metal. It's a "can't-go-wrong" trio of design elements that easily achieve a cosy, natural harmony. Don't forget to add a variety of bedroom plants to amplify the connection to nature.
16. Have a vintage watering can
And if you're a plant mama or papa who loves to fill their bedroom with indoor plants, make life easier by keeping a watering can nearby. Of course, I don't mean any old plastic watering can! Keep things decorative and sophisticated with a vintage, coppery rose gold watering can perched on an old wooden stool.
17. Opt for the lamp + mirror combo
As mentioned, pairing rose gold elements in your bedroom, such as with a lamp and mirror, is very effective. The doubling up of the same tone is just enough to create a cohesive look without overdoing things. Think rose gold pendant light plus rosy-toned vintage mirror.
If you love pendant lights, find a lighting expert to ensure they are perfectly installed.
18. Warm up coastal
For a gorgeous bedroom with a very subtle touch of rose gold, add a delicate rose gold element to an all-white, timber heavy coastal chic look. For example, a subtle, unobtrusive rose gold lamp or a striking cylindrical metal bedside. The metal will create lovely warmth in your coastal cool setting.
19. Add a rose gold planter
If you just want to add a dab of rose gold to your minimalist bedroom, pop a lush bedside plant into a warm rose gold planter.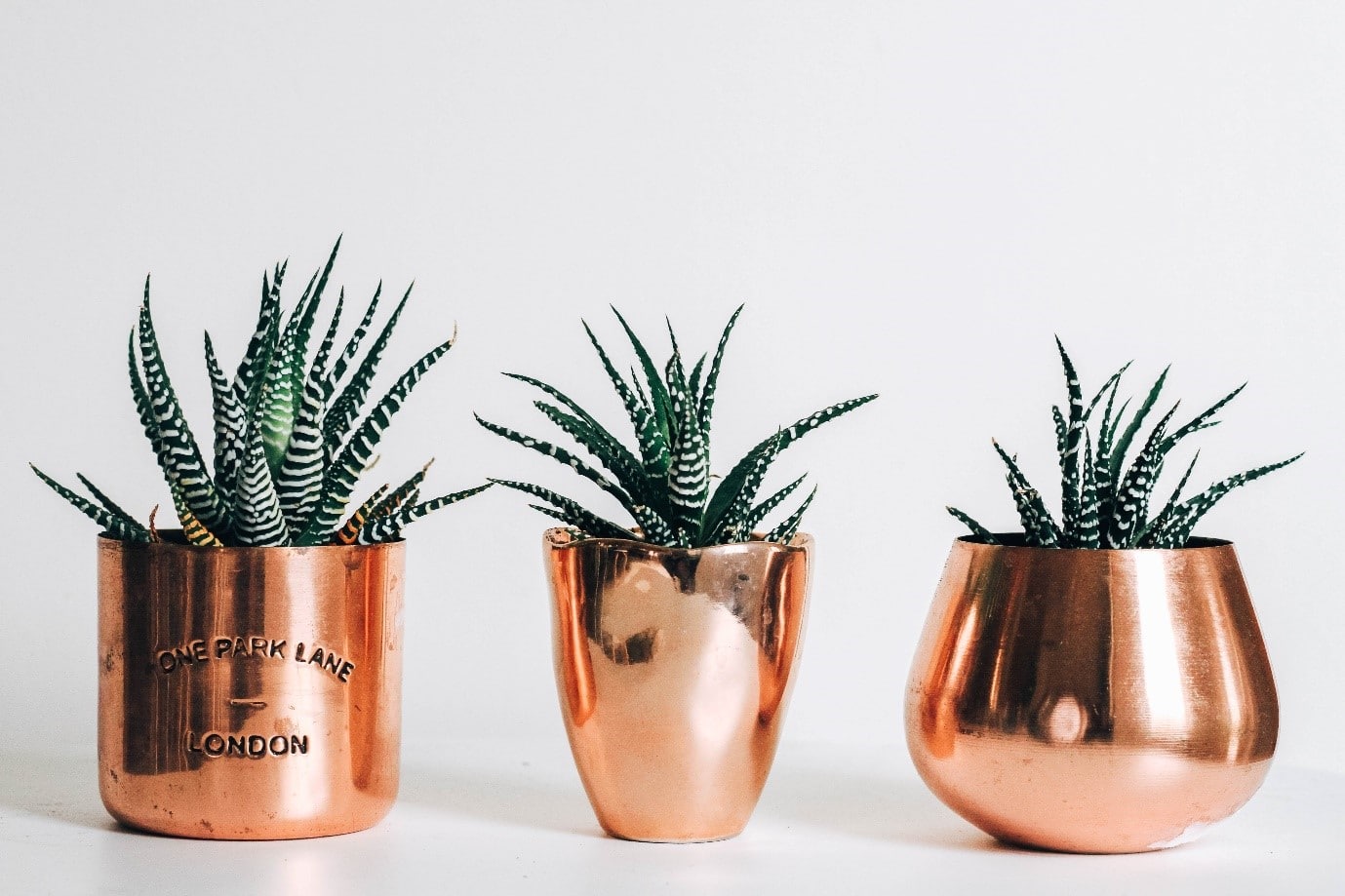 20. Show off a vintage screen
Giving your bedroom loads of character is easy by selecting a stunning rose gold feature screen, especially if it's vintage. If you're lucky you'll find an ornate, etched, rose gold-toned screen that you can use as a headboard.
21. Add a touch of terrazzo
Make a rose gold bedroom look modern with a quirky terrazzo decorative element. It might be a little terrazzo bedside or a light fitting that mixes the metal with terrazzo.
22. Blend with soft decor
For a contemporary rose gold bedroom, feature the classic palette of blush, grey and white. It's a look that creates an overall feeling of softness, and you can enhance this by adding tactile soft furnishings, like a sheepskin rug.
23. Add shimmer with rose gold
A rose gold bedside lamp is the ideal way to bring a little shine into an otherwise matte space. Look out for beautiful, vintage, industrial-style rose gold table lamps as they are just perfect.
24. Blend with naturals
For a cosy rose gold flavoured bedroom, go for a peaceful colour scheme of naturals and neutrals with a few bold colour pops. Add in a vintage rose gold table lamp to pick up the room's warm tones and give a welcome sheen to the muted space.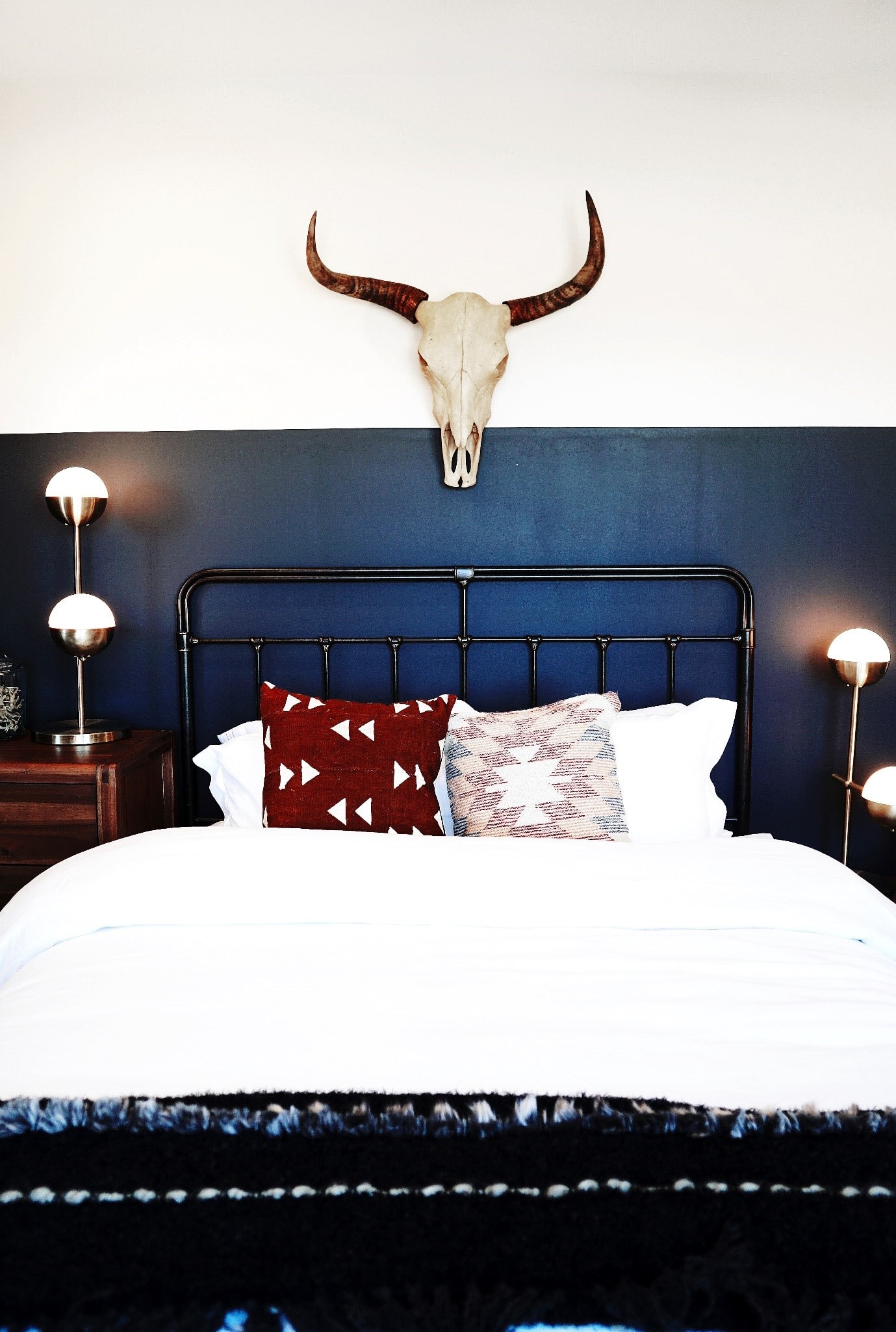 25. Make it cosy
If your bedroom is styled in a classic palette of cool pastels, adding rose gold will bring warmth and contrast to the space. Amplify the warmth with a cosy rug, copious timber, and pops of orange.
26. Energise a room with rose gold
Love the idea of an enigmatic bedroom with an unexpected colour scheme? For instance, you may be thinking of a palette incorporating pale pink, hazel tones and inky black. Adding a rose gold element will really lift the otherwise flat colour scheme. It can be something as simple as a little rose gold picture frame.
And that's a wrap on my ideas for styling up a rose gold bedroom. As you can see, it doesn't take much to put a subtle pink spin on your bedroom space. Whether you go for a rose gold lamp, mirror, picture frames or a rose gold wrought-iron style bed frame. A judicious sprinkling of rose gold adds charm and romance to a bedroom and is just that little bit more understated than blingy, true gold.
Over to you—is rose gold on your decorating radar? Let me know in the comments! And if you like, you can find an experienced home decorator who can help you design your dream bedroom.