The best Valentine's Day gifts are thoughtful and one-of-a-kind. They also don't have to be the usual gifts everyone seems to give for the occasion. Simply select a Valentine's Day present that matters to someone you love. Make them forget their worries for a while by giving them a quirky gift to celebrate Valentine's Day.
You can shop for these quirky gifts or hire someone to help on Airtasker. From picking out the best gift (or teaching you how to make it) to wrapping and delivering it, Taskers can help you get almost anything done!
1. Chocolate bouquet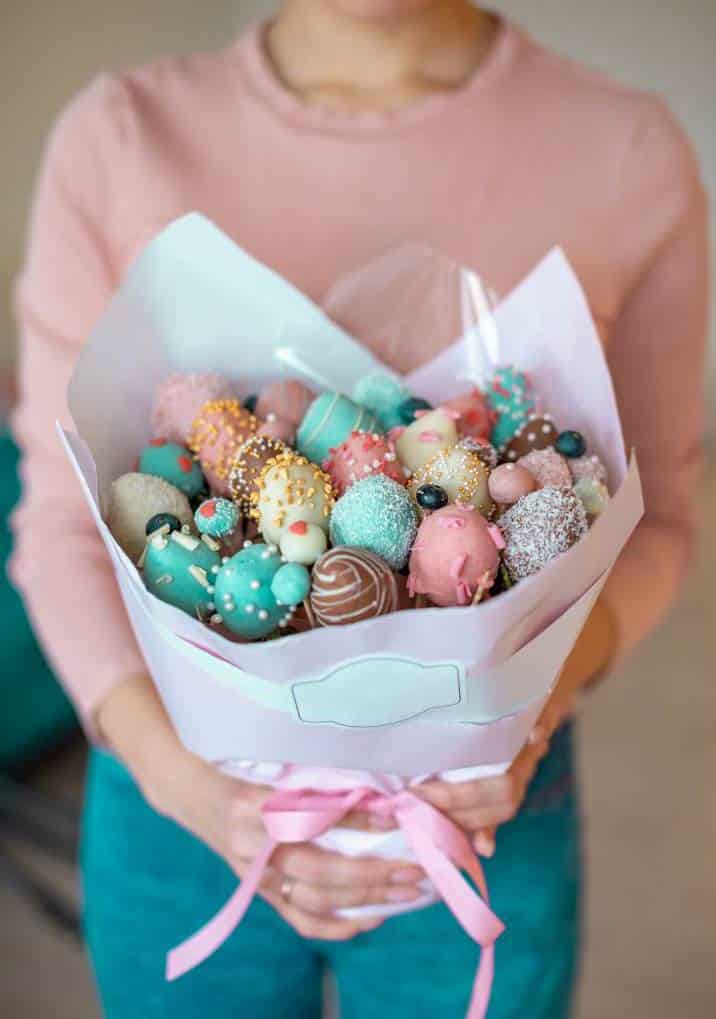 If she's a sweet tooth who's allergic to flowers or thinks they're too cheesy, send a chocolate bouquet instead. Throw in her favourites, from the classic M&Ms and Snickers bars to the fancy Ferrero Rocher and Godiva chocolates.
The bouquet makes it relevant to the occasion, and replacing the usual flowers with their favourite chocolates makes this common and easy gift idea more romantic and special. If you want to put a smile on your SO's face this Valentine's Day, a chocolate bouquet is a cute and creative Valentine gift idea! Feel free to book a Tasker for a hassle-free and personalised gift delivery.
2. Custom star map
Personalised Valentine's gifts are always a winner because they show creativity and thoughtfulness. Best of all, they have a special meaning to you as a couple. Are you shopping for quirky Valentine's gifts that are also personalised and extremely romantic? Order a customised star map.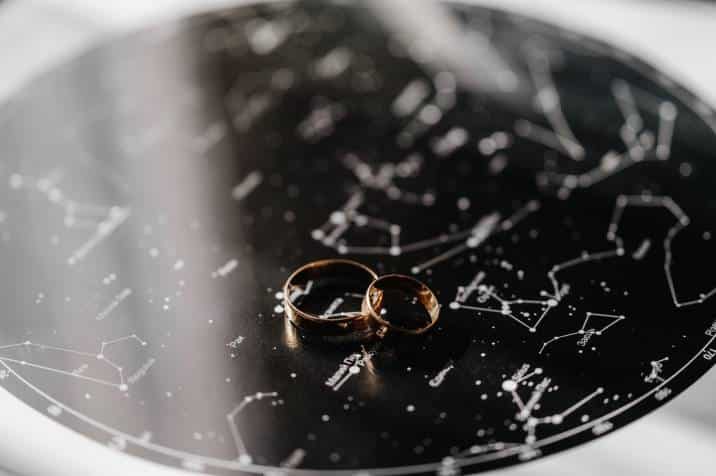 That's right―you can have a picture of the stars or the sky on the night you met or when you finally got around to talking to each other. It can be that unforgettable night you had your first kiss, or first said I love you, or when you got married.
Capture the stars on that night and put them in a digital file. Personalise the design and include a special message. Then, print it and put it in a nice frame, and you're done!
The great thing about unusual Valentine's gifts like this is that they're not expensive, and they'll look lovely in any room.
3. Framed map of your favourite city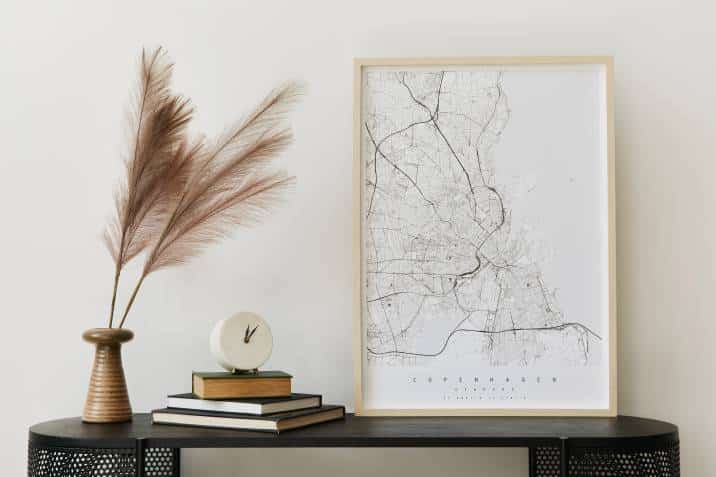 You may not always have the chance to visit your favourite city because of work and other personal obligations. Be reminded of the happy memories you made as a couple in your favourite city by framing its map. It will surely elicit a smile and keep it on your radar when planning your next trip or romantic holiday.
Cute Valentine's gifts like this also don't have an expiration date. They don't cost that much, either. Whether your loved one is a huge romantic or not, this Valentine's day gift will bring on the feels.
4. Crochet stuffed animals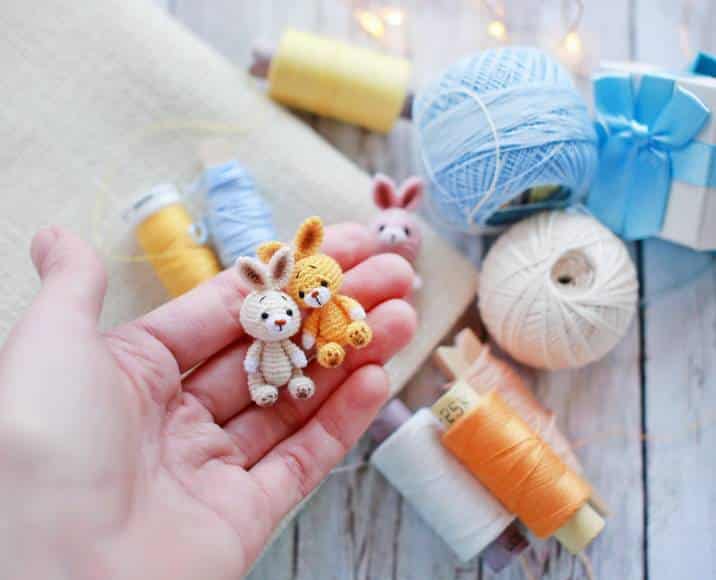 No one's ever too old for stuffed animals – especially adorable and colourful ones! They're soft and fluffy. They make you feel safe and are the perfect cuddle partners other than your pillow. More importantly, they bring out all the happy feelings you felt as a kid with your crocheted best friend everywhere you go.
You can buy them or make them yourself if you have excellent crochet skills. Alternatively, you can post a task to have someone turn your crochet idea into a reality or give you a crash course on crocheting.
It's a fun Valentine gift that your loved ones will adore because you spent a great deal of time and effort making it!
5. Knitted heart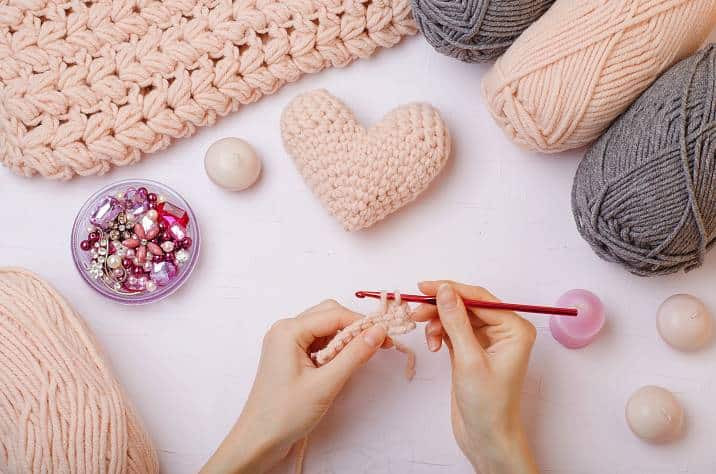 While you're crocheting those stuffed animals, why not go all the way and try your hand at knitting your quirky Valentine's day present? If you're not that confident with your knitting skills, you can learn tips and tricks from different online tutorials or hire a Tasker to teach you the basics of knitting. Start with easy patterns that symbolise how you feel for your significant other.
Knitted hearts look easy enough to make and are just the kind of custom Valentine's Day gifts that will get rave reviews and earn you a lot of affection from your partner!
6. Custom sneakers
If you're still looking for unique Valentine's gifts that are romantic yet practical and functional, consider getting a pair of custom sneakers. Get a pair that you know they'll love and that matches their personal style. They'll use it for a long time and be reminded of you every time they wear it!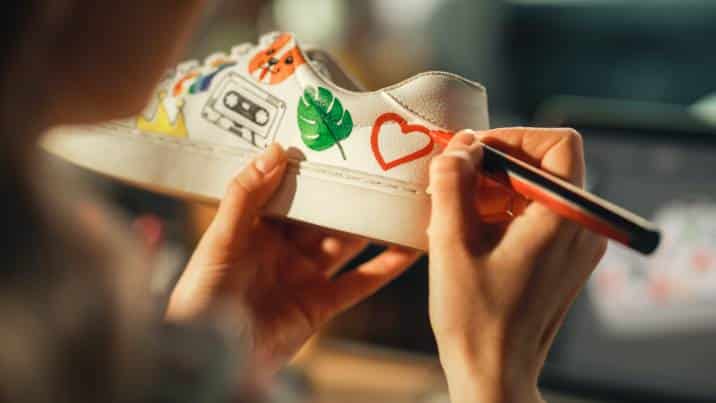 Take time to pick the best colour and choose the design you want to print on the sneakers. Whether it's a pair of hearts, the words I love you, your initials, or your term of endearment, make it sweet, cute, and unique to the both of you. You can commission someone to stitch or hand-paint the design or do it yourself if you have mad drawing skills.
7. Art cakes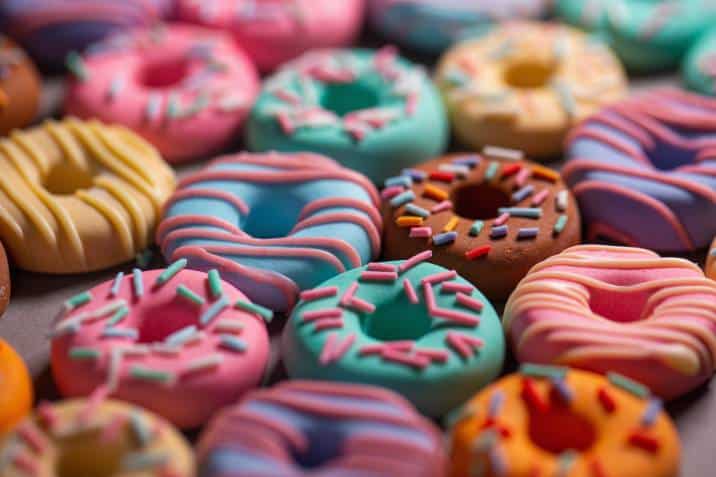 If there's a special occasion, there must be cake. Cakes are terrific non-cheesy Valentine's Day gifts for him or her, especially if it's a beautiful art cake or one in their favourite flavour. If you already know she loves strawberries and chocolate, the challenge will be choosing the perfect design for that strawberries and chocolate cake.
You can go with your SO's favourite cartoon character, TV show, band, or book. Get inspiration from their hobbies, passions, and collections. You can even use your photos as your art cake design. Whatever design can make them smile, giggle, laugh, or swoon, a custom cake will make a perfect gift, so just go for it!
8. Name necklace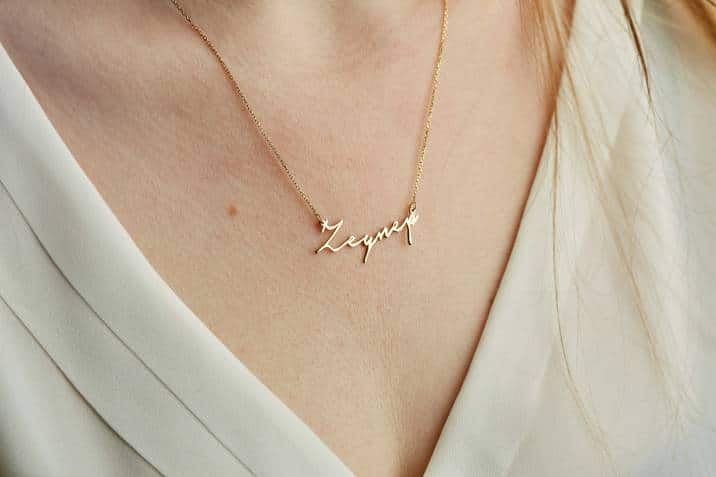 If it's too early to give a ring right now, say you're in it for the long haul with a name necklace. A gold pendant necklace with your partner's name on it is one of the most romantic and best ideas for Valentine's Day, and it can be something you can splurge on.
A name necklace made just for your significant other is one of the many ways to show you love them. It's also an excellent investment because it can last for many years. Possibly even long after you've exchanged "I dos."
9. Engraved flash drive with special photos
Don't back up your precious photos in a generic flash drive that can easily be mistaken as someone else's. Make it stand out! An engraving service can help you personalise it with your name, initials, or monograms. You can even have a favourite photo printed on the flash drive so you won't misplace it and quickly find it when needed.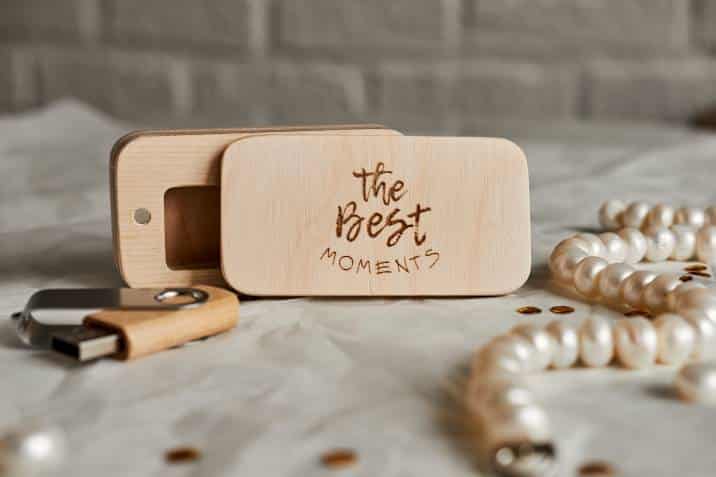 As for the photos in the flash drive, choose captured moments when you felt your best and happiest, like your anniversary celebration, random quality time shared with each other, and other highs in your relationship. Tell your sweet love story and what a fantastic boyfriend or girlfriend you have. Aside from being timeless, these curated photos can be precious and funny Valentine's gifts for him and her!
10. Custom care package
Are you still looking for unique Valentine's gifts for her? Sometimes one gift isn't enough. More often than not, you want to give an assortment of cute, funny, and interesting Valentine's Day gifts to the person you love.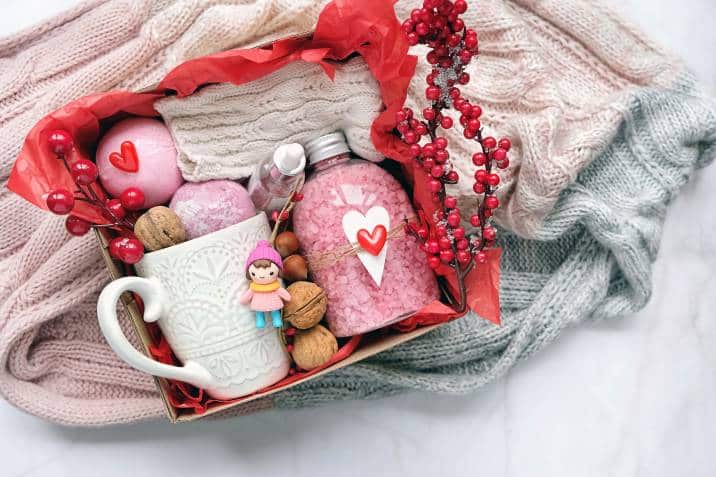 So why not curate all the quirky Valentine's Day gifts you can find and put them all in one custom gift basket? Surprise her with all her favourite things, even if they're uncommon goods only she will love. Shop her favourite skincare and pamper products. Throw in a sweet gift like her favourite coffee beans, a mix tape, and her go-to scented candle.
---
Whether last-minute gifts or something you've worked on all year long, these quirky Valentine's Day gift ideas are guaranteed to make your special someone feel the love and savour the moment.
Save yourself the stress and the hassle. Let Airtasker take care of everything and put together the best Valentine's Day surprise!