Four years ago, Anna migrated to Australia from Mongolia where she was working as a nurse in a large charity hospital. Despite having professional qualifications, Anna wasn't able to find a nursing job in Australia because her skills aren't recognised here. With teenage children and a family back in Mongolia to support, Anna signed up to Airtasker and hasn't looked back since.
Tasker Snapshot
Bathroom and Kitchen cleaning specialist
Over 30 completed tasks since joining in December 2018
4.9 star rating
98% Completion rate
These days, Anna is one of Airtasker's top cleaners with phenomenal reviews. The flexibility of the Airtasker platform has allowed Anna to study on the side so that she can attain the necessary qualifications to one day practice as a nurse again. Anna's honesty and diligence makes her story truly inspiring. Read on to hear more of Anna's story.
What has it been like as a new migrant in Australia?
I love Australia! It's a very beautiful country and even though I've already been here for 4 years, there are still many places I haven't seen. If I have spare time, I like going sightseeing. I particularly love going to the Opera House and Bondi beach. Aside from that I've found that the culture in Australia is very different to Mongolia. People are very open and direct and I really love that. When I do a good job in my cleaning tasks, people will often tell me how much they appreciate my work which makes me feel proud. It also encourages me to always do my best because it feels really nice for my work to be recognised.
Why did you join Airtasker?
When I first came to Australia I was working as a housekeeper in a big hotel. The job stability was good but it wasn't very flexible and it became hard to manage as I was also going to English classes. A friend told me about Airtasker and I found it very convenient. I was able to choose tasks that fit in with my schedule and locations close to me. Sometimes I'm not really doing anything on my weekends anyway so it's a great way for me to earn money in my free time.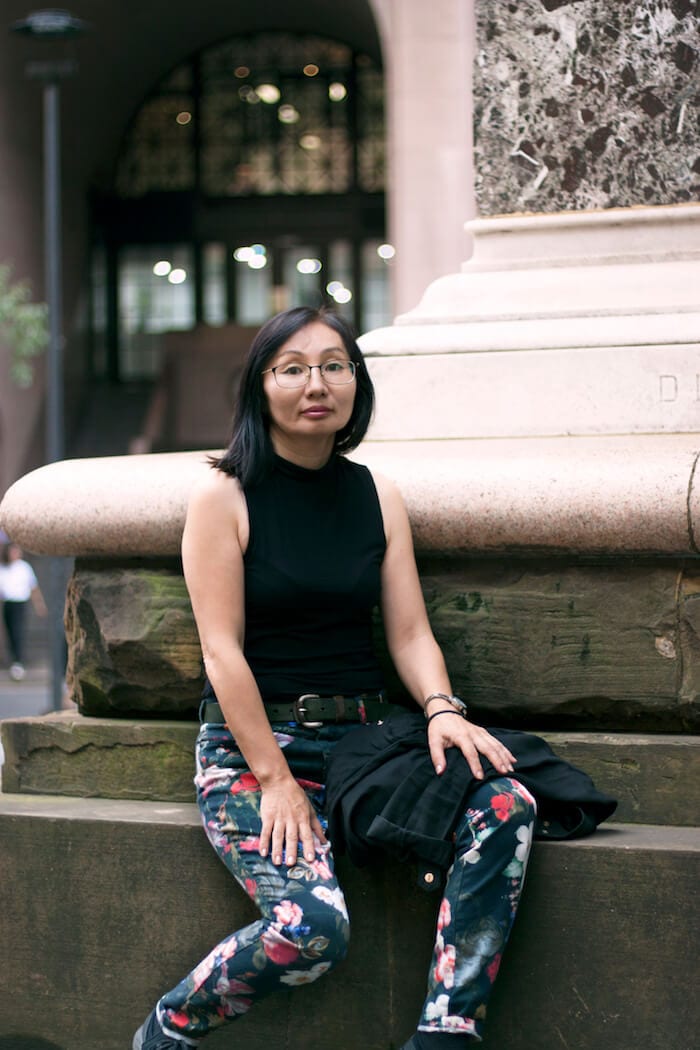 What has the extra income from Airtasker allowed you to do?
Extra money is always good! Mostly the income has just gone towards every day expenses like rent and bills. On top of this, I'm trying to save for my future education. Ideally I would love to be a nurse again so I need the money to enrol in nursing courses. I'm still studying English right now so that I can become good enough to pass my nursing entrance exams. Most importantly, I'm a mum and have two teenage children in Mongolia. Hopefully by next year I will have saved enough money to pay for them to come and visit me in Australia.
Anna's top cleaning tip: Don't use too many chemicals. It's best to clean with dishwashing liquid and water – it can be used on so many surfaces.
Have you had any memorable experiences on Airtasker?
Being on Airtasker has completely changed my life and I love it! I've met so many wonderful people just through Airtasker – everyone has been really nice to me. One poster recently said "I've never seen anything more clean in my life" and I felt so overwhelmed. In Mongolian culture, we are not used to being publicly praised so I felt shocked but it made me really happy. It's also very rewarding when Posters give me a tip. I work hard to make sure I exceed people's expectations so it's a nice way for them to show their appreciation. Also, working on Airtasker has allowed me to explore many parts of Sydney that I had never seen before like Mosman and Neutral Bay. At my old housekeeping job, it was always the same place and got a bit boring.
What values do you try to stick to when you're working?
Honesty is the most important value that I try to stick to. I feel like the only way to build trust with other people is with honesty. This is very important to me as a cleaner because I am entering people's homes and I want them to feel safe and assured. There are a lot of business people on Airtasker who don't have time to clean and just need an extra pair of hands. I think because of my honesty, they trust me to clean their homes even when they are not there.
I also think that I'm a very compassionate person because when I was a nurse I would always try to go above and beyond to care for my patients. It's just in my nature to do all that I can to help people. In general, I always try to exceed people's expectations. I feel immense satisfaction when people are impressed with my work.