It's almost a universal truth that no one wants to spend their precious free time cleaning the house. Even though Marie Kondo got us all in a state of decluttering frenzy and folding our clothes in thirds was fun for about 5 minutes, she didn't have any drastic solutions for jobs like scrubbing grimy showers, vacuuming the carpet, dusting difficult to reach surfaces or window cleaning. If we're being completely honest, it's probably best we leave all of that to the professionals because they're just better at it! With a plethora of cleaning of options out there, we've shortlisted the 10 best cleaners in Sydney for you.
Here are our Top 10 Best Cleaners in Sydney
Carina is a super-star cleaner and won first place as Airtasker of the year in the home services category.
Carina has 15 years of experience in residential and commercial cleaning and delivers exceptional service to a high standard. On top of general home cleaning and spring cleans, Carina and her team specialise in:
Post construction cleaning
Builders cleaning
Renovation cleaning
Pre-sale / post-sale cleaning
End of lease cleaning
Professional upholstery and carpet steam cleaning
Deceased estate cleaning
For end of lease cleans, Carina and her team offer a bond back guarantee. The team is well known for their professionalism and quality of work as well as their attention to detail in all aspects of cleaning.
Carina has 5 stars from 255 reviews on Airtasker and this is what one satisfied person on Airtasker had to say about her:
"Just excellent! Carina was open and honest about her booking process through Airtasker, encouraging me to provide thorough details of the job, so she could provide a complete quote. This professional approach and her great reviews made me feel confident booking her for the task. She was warm and friendly throughout her work, and has left my house sparkling! Thanks so much Carina!!" – MG
Catalina and her team have extensive experience in home cleaning and pride themselves on their superior service, excellent attitude and attention to detail.
Catalina attends to end of lease cleaning, post renovation cleaning, commercial cleaning and general cleaning. They even guarantee to return to your premises without cost if you're unsatisfied with any part of their cleaning.
Catalina is extremely easy to communicate with and very hardworking. Catalina and her team's attention detail is second to none. Catalina has 4.8 stars on Airtasker and this is one of her reviews:
Catalina's team did a fantastic job! Very professional and left my place sparkling and ready for the real estate agent to do their final inspection. Very happy with the service they provided! Highly recommended." – Chrissy Y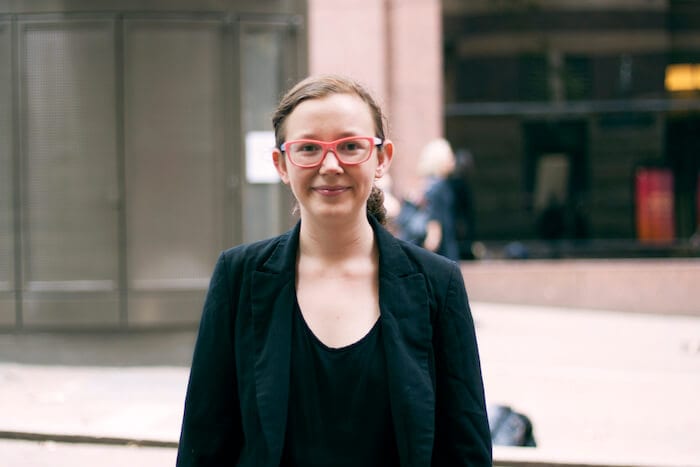 Tara is a super cleaner based in the inner west. Tara's philosophy in life is all around minimalism and zero waste and she aligns these values to all her cleaning jobs. She specialises in general cleaning or deep cleans. She also provides cleaning services for commercial kitchens and restaurants, offices,
Tara only uses non-toxic, eco-friendly and cruelty free / vegan products suitable for asthmatics, children and anyone who wants to avoid using harmful chemicals around the house. In addition to cleaning, Tara can also provide zero waste consultation for your home or business. She can do a trash audit and action plans to reduce your waste and will try to close the loop by repairing, repurposing, rehoming and disposing of items thoughtfully to keep both costs and waste low.
On top of cleaning, Tara is also an organising specialist and is very experienced with the Konmari method of decluttering. Tara has organised both homes and businesses and has transformed these places into efficient, beautiful spaces. Tara uses systems and methods that are easy to maintain and she uses whatever you have on hand to organise your things. Here is one of the many top reviews of Tara's work:
"Tara had great communication as soon as the task had been assigned to her and made me feel comfortable straight away. She was very friendly and non judgmental of the task that had to be done. As soon as Tara arrived she got straight into the job that needed to be achieved.We will definitely be assigning Tara to more tasks within our house that come up. Thanks again and see you soon. :)" – Janice C
Bruce is a qualified and trained professional carpet cleaner and also offers upholstery, leather and fabric lounge cleaning. As one of a handful of qualified carpet cleaners, Bruce is certified by Von Schrader USA and is a member of the National Academy of Von Schrader Associates (N.A.V.S.A).
Bruce is extremely dedicated to his work and believes that the best way to clean carpet is by using the LMX (Low Moisture Soil Extraction) method. This is where a cylindrical brush is used with dry foam (instead of water) and cleans deep down to the base of the carpet. When the soil becomes emulsified in foam, sand and grit are brought to the surface and a powerful suction then lifts out the dirt in seconds. As dry foam is used instead of water, the carpet is not wet, and therefore no risk of shrinkage or rot.
Here's what some Airtaskers have said about Bruce's carpet cleaning service:
"An absolutely awesome, A+++ Airtasker! ? Efficient & exceptionally effective cleaning of my chaise sofa & ottoman to almost look like new – and it's over 10 years old so that's saying something about his skills, and the top-notch product he uses (foam not steam). I'm even able to sell it instead of throwing it out now! Communication A++, arrived on time & was courteous & pleasant throughout. Also gave detailed advice on how to care for it afterward, to extend the life of the clean. Highly recommended Airtasker." – Sharlene H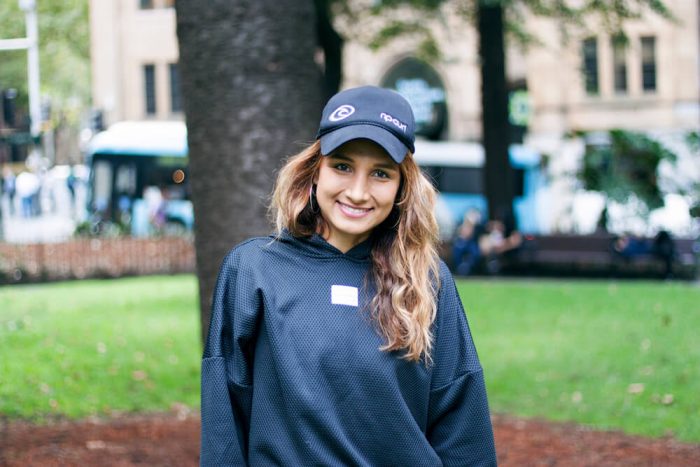 Dee has over 10 years of experience in professional cleaning and specialises in general cleaning, Airbnb change-over cleaning and domestic cleaning around the Eastern suburbs of Sydney.
Dee does not have a team and prefers to work alone so that she is fully accountable for her work. Dee tries to be a minimalist when it comes to cleaning and tries to use sprays as little as possible to avoid the toxic fumes. She prefers using dishwashing liquid and vinegar to clean both to look after the environment as well as saving costs for the Poster.
Dee believes her best attributes are her attention to detail, her honesty and the relationships she has built with the people she has cleaned for. Dee also has a Diploma in Business management and a Diploma in Business Administration. Here's one of Dee's reviews:
"Dee was fantastic. The house was spotless, she is so thorough (and so friendly!) and we don't have any doubt we will be contacting Dee again soon. Highly Recommend Dee's cleaning!" – Owen L
Kijo performs all types of domestic cleaning from window cleaning to professional carpet cleaning. He also does upholstery cleaning for chairs, sofas and lounges as well as mattress cleaning. Kijo also has extensive experience in end of lease cleaning, general cleaning and Airbnb cleaning in between guests.
Kijo's work ethic, his efficient ways of cleaning and how the cleanliness of people's carpets are what people love about his work. He prides himself as one of the best cleaners in Sydney and has 4.9 stars from 1,030 reviews. This is one of his reviews:
"Kijo turned up on time, had all of the equipment and completed the task (steam clean carpet in 2 bedrooms). We would recommend him to others who need some cleaning done and need someone reliable" – Ronan H
Anthony and his team offer general home cleaning and and end of lease cleans as well as home and wardrobe organisation. As well as this, Anthony also provides gardening services including weed removal and general garden maintenance.
In addition to cleaning, Anthony also has 20 years of professional ironing experience where he provides both at home and pick-up service.
Anthony and his team have a high level of professionalism, reliability  and prompt communication throughout the entire process. Anthony has 4.9 stars from 104 reviews with 100% completion rate and here's what one person had to say about Anthony:
"Anthony did a fantastic job. The place was left spotless and his attention to detail in cleaning little things like marks on the wall and light switches was impressive. Would highly recommend him if you're after a cleaner." Justin L
Pei is not only an experienced cleaner but also has a degree in hospitality and tourism management. She understands the level of service required to ensure people are 100% satisfied with her cleaning work.
Pei either works alone or with her husband and impresses people with her amazing bathroom cleans, her punctuality and her attention to detail. People generally found that Pei exceeded their expectations when it came to home cleaning.
Pei is fluent in three languages – English, Chinese and Japanese, is based in Newtown but also services the entire Sydney region with her cleaning services. Pei has 5 stars on Airtasker and this is one of her reviews.
"My bathroom was left absolutely spotless. Pei did such a great job and was quick and efficient! Thank you – will definitely be asking for you to come back." – Henna K.
Carly and her team have over 12 years of professional cleaning experience and performs the following types of cleans:
private homes
commercial spaces
offices and warehouses
boarding houses
childcare centres
Carly also does professional end of lease cleaning and has previously worked for Belle Property Bondi Junction and City Living Agency in Walsh Bay with 100% satisfaction rate.
Carly and her team have a fantastic reputation and have professionally cleaned houses used for sets on a number of Australian TV shows including Packed to the Rafters, Wonderland and Finding Milat.
The team will come with all their own cleaning equipment and supplies and will service the whole Sydney region. Carly has a 4.8 stars on Airtasker and this was one of her reviews:
"Carly was an excellent choice or my challenging cleaning task. A recently vacated tenant left my otherwise meticulously clean apartment in a state of absolute filth. Luckily, Carly came to the rescue and within just a few short hours she had whipped it back into sparkling shape. Thanks, Carly. A+"
Huicheol has a small two-person team of cleaners and has over 10 years of experience in home cleaning.
The team performs all types of domestic cleaning but specialises in initial house cleans, end of lease cleans as well as  professional steam carpet cleaning.
Huicheol and his team are known for their attention to detail when cleaning, easy communication and their excellent carpet cleaning service. The team services the entire Sydney region. Huicheol has 4.7 stars on Airtasker and this is one his reviews:
"Wow! Did the most wonderful clean with attention to every detail. Please feel safe to use their services. I highly recommend." – Natalie C