After going through a negative experience in the traditional workforce with underpayment (or worse, no payment) and struggling to find the right place which didn't have issues with harassment, Tara made the leap and joined Airtasker.
Tara is an extremely understanding Tasker. She not only does a stellar job with each and every one of her tasks but she's also incredibly accepting of people from all kinds of backgrounds. It's very rare to see a profile (and we'd love to see more) that starts off by saying that she is "free of discrimination and judgement…".
Our hat is truly off to Tara and we'd love for you to see why for yourself, so here is Tara's story.
So why Airtasker?
"I really enjoy that it works for me and the hours that I want to do. After a stint in the hospitality industry there was a huge problem of underpayment and even not receiving any payment at all. So I was struggling to find a job that paid fairly and also didn't have workplace harassment issues.
Being on Airtasker it has allowed me to do the work that I want to do and it really helps that all of the Posters I've worked with personally have been really flexible – I think that is just great.
I also no longer have to worry about where my money is coming from, which is the total opposite to what I thought it would be like when going out on my own. It has helped with the cost of inner city living and covering the cost of my bills.
To be honest, I actually earn more through Airtasker than I did in a traditional job and I've even just bought a second car, which I don't think I would have been able to do in another job. Now that I can cover all those living costs easily and with holidays coming up, I'm off to Tasmania to visit my mum.
Tasker Snapshot
Organising and general cleaning specialist
Over 130 completed tasks since October 2017
4.9 star rating
95% Completion rate
What are the values that you try to live by?
As I'm pro-intersectional and open to everyone, no matter what their background is, I find that people are happy to work with me simply because I accept all others.
I have a fair bit of customer service experience and that really benefits me on Airtasker because I know how to interact with others, both on the platform and when I'm completing a task. At the end of the day, we are simply helping others and it's all about taking the weight off someone else's shoulders. That's what makes Airtasker a really rewarding experience.
What do you specialise in?
I'm an all-rounder but I definitely stand out in a few different areas:
Baby seat installation (I'm professionally qualified)
General cleaning
Professional organising
Wardrobe transformations
Tidying up houses and businesses
Do you have any cleaning tips?
One of the best tips I have for cleaning tips is to use a squeegee for windows, it makes it so much easier not to leave any smudges. Also, try to find natural and zero waste alternatives for products and tools such as microfibre cloths, vinegar, bi-carb soda and natural oils. People with young families really appreciate (and often ask for) this.
Tara's tip: You don't need a lot of different products and try to go natural wherever you can.
You've posted some tasks as well, can you tell us about those?
I joined Airtasker not only to complete tasks but also post them too. It was great to be on the flip side and understand from a Poster's point of view how it all works. It has helped me as a Tasker to understand what to say in my offer.
I've found it really easy to outsource things that you need to be done.  Sometimes you can't do everything yourself, for example, I got someone to help me open a storage container and steam clean a futon sofa.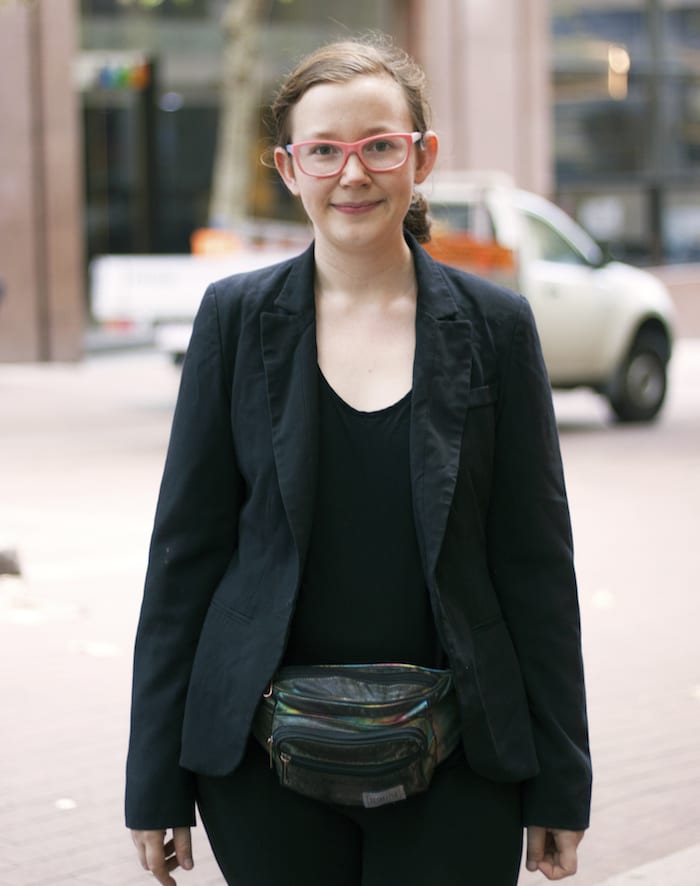 What's it like being part of the Airtasker community?
I love being part of the Airtasker Community, it really has just changed my life. I get to work with all types of people, from busy CEOs and business owners to people who are sick/ injured or just don't have the skills needed for the task.
You have Badges on your profile, is that something that is important to you?
I think absolutely badges are important. It adds legitimacy to my profile with all my social badges, Digital iD, Working with Children and Police Check. This is especially important when you're working with families and older people.
What makes you stand out and do you have any tips for others getting started?
I have a great reputation in many areas, which means I'm a really good all-rounder. Particularly with businesses, I find that they might need some admin help but then also a bit of cleaning and organising. I can do it all and along with my reviews, that's why people choose me.
If you're starting out on Airtasker my biggest tip is to work on your profile and put the time into getting it set up. Outline your experience and what areas you're happy to work in or if you're willing to travel around etc. Once your profile is looking schmick, have a great offer and comment on tasks.
Making a connection with Posters also helps you get more tasks, we are all humans and part of a community.
Tara's tip: Have a good profile and make a great offer on a task!
What keeps you coming back to Airtasker to earn money?
I've been on Airtasker for a while now and I won't turn back any time soon. Being my own boss is so empowering for me and I don't really want to go back to feeling stuck in a traditional job.
Why would I go through the process of finding a job or getting minimum wage again when I have these awesome skills, I just don't see how I could go back!
One last thing about me…
I have a bunch of qualifications such as a Certificate 3 in both Business Administration and Retail Supervision, Food Safety Supervisor, Child Passenger Safety Technician, SCAA Barista 1, First Aid/CPR, RSA, WWCC.
And I guess a fun fact about me is that I've been Irish dancing since I was 7 years old and although I haven't seen any Irish dancing tasks just yet, I'm keeping an eye out!"
Live in the Inner West or need a baby seat installation anywhere in Sydney?  Tara is the answer to all of your outsourcing wishes.  Get Tara to help with your cleaning today!