When Diana arrives to do a cleaning task, she might not be what a Poster expects but her work is second to none and reviews speak for themselves. With a background in business support admin, housekeeping and nursing assistance, Diana has experience across a wide range of areas. However, what has always remained consistent with everything that she does, is providing top customer service to everyone she works with.
Diana has a fantastic zest for life and her honesty is refreshing, she was a pleasure to meet and we'd love for you to hear her story.
So why Airtasker?
"I previously worked full-time but I really just wasn't getting the flexibility I needed in my last job. As a mother, I needed something that would work with my lifestyle and Airtasker works perfectly with the unpredictability of my day to day activities.
The money I earn on Airtasker I use mostly to help cover bills but if I need something, I simply jump on and find a task. I think it's great that I can just turn on and off the 'Airtasker tap' when I need more money. For the first time in my life, I don't need to panic about running out of money or worry about how I'm going to pay for something.  If I sense that I'm running low on cash, I know that I can always go on Airtasker and there's always something there for me to do.
Airtasker will always be there for me when I need it.
Another reason why I love Airtasker is that I've worked with all kinds of people. From families with children to young professionals, and in smaller apartments to big houses – I can work with any home. Regardless of the size, the most important thing for me to know when I'm looking to make an offer is to see photos of what needs to be done or the different spaces. This helps me to make a fair offer on a task.
If you're looking to get started on Airtasker you just have to go for it, take it seriously and commit. You'll be surprised by how generous some Posters are because a lot of the time they are offering me water, tea, coffee, snacks and occasionally even lunch. Sometimes it can be difficult when people have different expectations but I find that these people are very reasonable if you try to have good communication with them. It's the best feeling when you go above and beyond and the Poster gives you a bonus. So just go for it.
It is so important that I am disciplined, honest, hardworking and conscientious with everything that I do and I apply all of these values when I complete a task. I'm super proud of my commitment to my work, the way I conduct myself in terms of professionalism, efficiency and going that extra mile. When my clients see my finished work, they always smile and are happy with the outcome. They write fantastic reviews about my tasks and that's what really counts and why I keep coming back for more work on Airtasker.
Tasker Snapshot
Airbnb cleaning and general cleaning specialist
Over 90 completed tasks since July 2016
4.9 star rating
88% Completion rate
What kind of tasks do you like to do?
I mainly do a lot of Airbnb cleaning but I also complete general house and domestic cleaning. I would also like to get a bit more experience with some different tasks which use the skills that I've picked up in past roles, such as administrative work and housekeeping.
At the end of the day when I arrive for a cleaning task, I treat the space as if it was my own home so I clean it with the love and dedication it deserves. I prefer not to be pressured by time limits or someone that wants just a quick wipe-down. I want to finish the task to the best of my abilities and a place that I'm proud to be living in.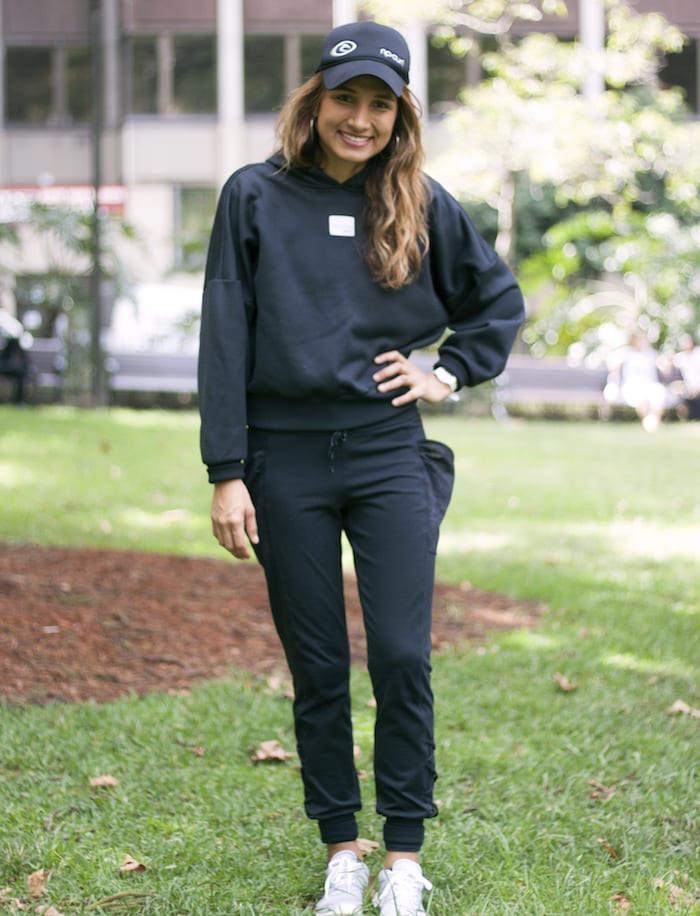 What are your top cleaning tips and your favourite products to use?
When you're cleaning a house you need to go beyond from only where your eyes can immediately see. Think about fans, shelves, blinds and other nooks and crannies that might not jump out at you straight away.
Another tip I have is to look at how you're presenting the house when you finish and remember that you want it to smell fresh and feel clean.
When I clean I try to avoid sprays because of the fumes for my own personal health. I really try to use natural products which are better for the environment and also the clients pocket. I also use Jif and dishwashing liquid. You can use dishwashing liquid for almost anything, you just squirt it around on benches etc and then use a microfibre cloth with water to clean.
One last thing about me…
I'm a very active person and I love to dance and listen to music. You'll find that I often listen to some great music as I work, it makes the task a lot more enjoyable. I also really like beach volleyball. "