Girls bedrooms are seriously so fun and sweet to put together, there really are endless possibilities when it comes to the decor and interior design choices! Whether you are wanting to create a fun kids' bedroom or if it's time to turn your teenage daughter's bedroom from a kids bedroom to something a little more grown-up, then you've come to the right place with 20+ of the best girls bedroom ideas!
As your child grows up, her taste will change. So it's best to go with simple and classic furnishings that are built to last, then add decor and change the bedding accordingly. If you want to incorporate colour, feature walls are a great way to do this. And you can also add colour with feature pillows and throw blankets!
Let's dive into our favourite girls bedroom ideas for your inspo.
1. Peachy perfection
How sweet is this girls bedroom! I love the beautiful peach colour the wall has been painted. It looks stunning paired with the white metal bedframe and the gold-framed prints—the flamingo print is the perfect complement to the paint colour. Such simple yet feminine décor.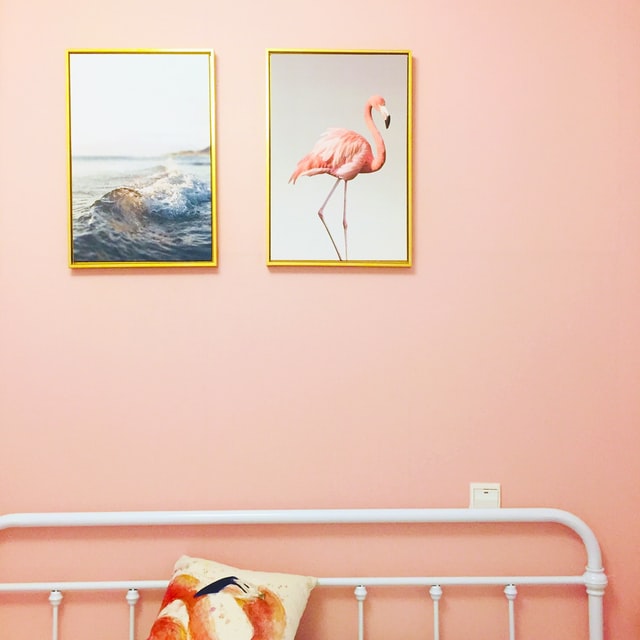 2. Flower wall
Something that is guaranteed to appeal to any girl is a painted flower wall, which is a super easy DIY. Just choose three or four corresponding colours to match the bedroom colour palette and get creative. Put a dot in the middle then use different paint colour to paint six even petals. Easy but effective!
3. Teepee hideaway
Teepees are an awesome addition in kids bedrooms, and your girls will definitely love this one. This bedroom is minimal, simple and so my style. The teepee looks so lovely placed in the corner of the room and would be a great sitting area for your little girl to read and relax. Plus how cute are the little stools!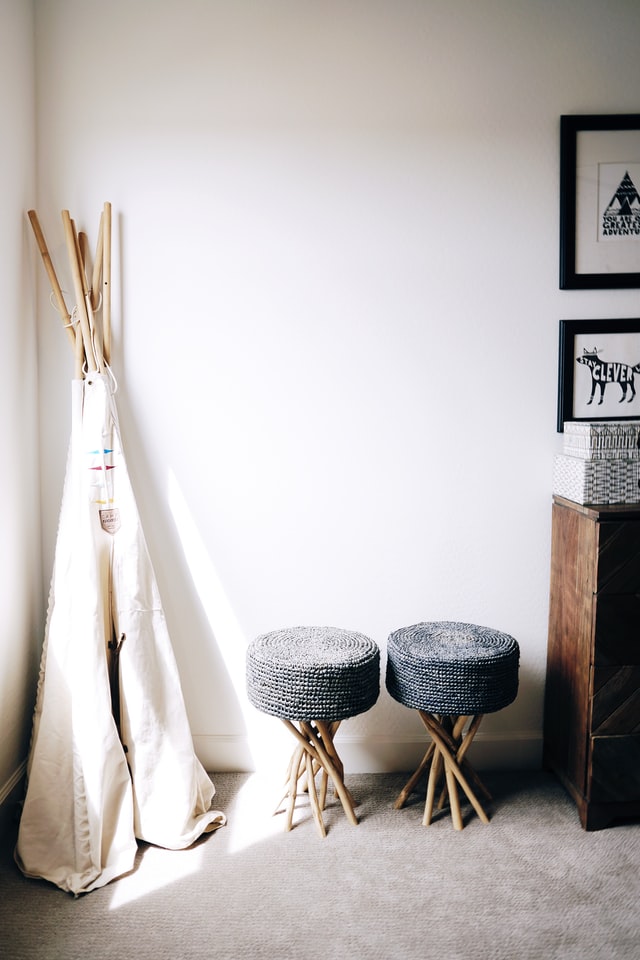 4. Study space
School-aged girls will appreciate a beautifully designed study space and this one is oh-so-girly. The white furnishings ensure the room stays looking light whereas the pastel toned  world map wallpaper  is both practical and pretty.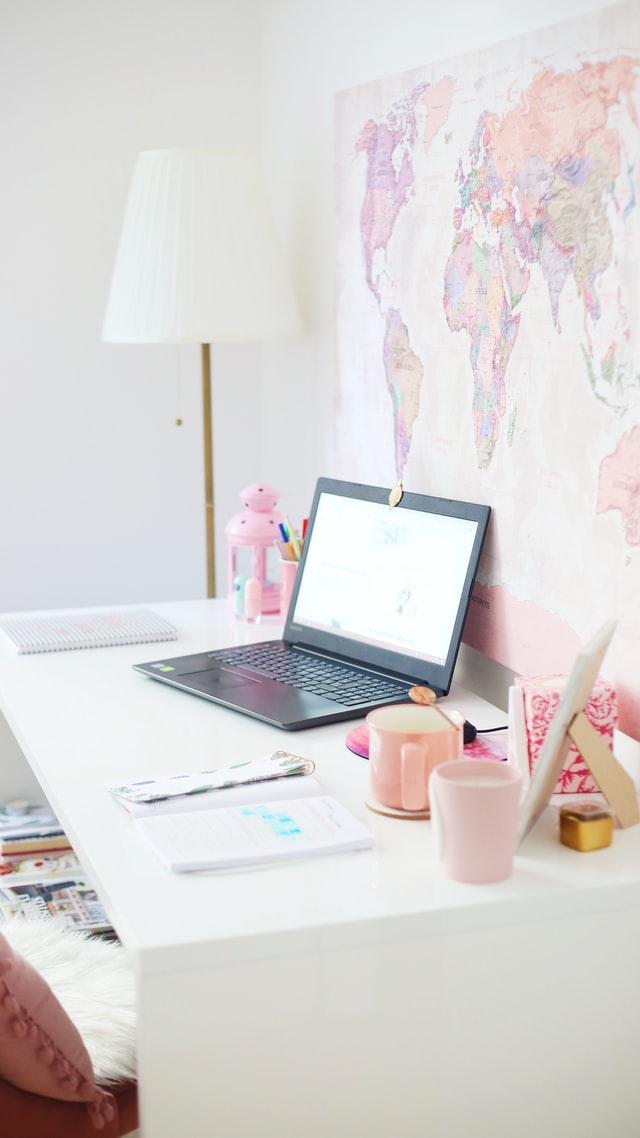 5. Pink canopy
Girls of all ages love a canopy above their bed—even better when it's pink! Opt for one that perfectly with your pink wall paint! Then all you need is to place some cute prints on the wall, add some cushions and voila! A place fit for a princess.
6. White and wood
White and wood is seriously a match made in interior styling heaven! If in doubt, go for white and wood. Here, it's a mix of white and darker timber furniture, tied together with a neutral toned rug.  You could also bring in basket storage boxes and other organic decor elements. And of course, if you want to make any room look more feminine and girly, add a splash of blush pink in your choice of paint colour. And fairy lights always add a little magic!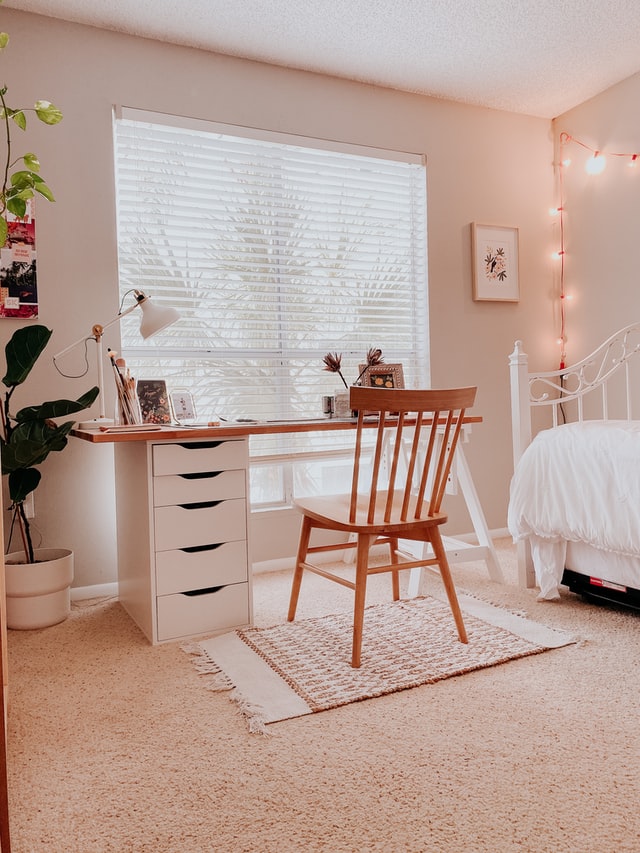 7. Macrame wall hanging
I absolutely love all things macrame and you can pretty-up any girls bedroom with a macrame wall hanging. You might even like to make it even more feminine by clipping bows to the macrame strips.
8. White and bright
I love is white and bright bedrooms! Having lots of white in a space will ensure that all the natural light beaming in will bounce off the white surfaces, making the room feel bright and airy. Then, simply add a lush container plant for a pop of colour. This style of this room would be perfect for girls of all ages.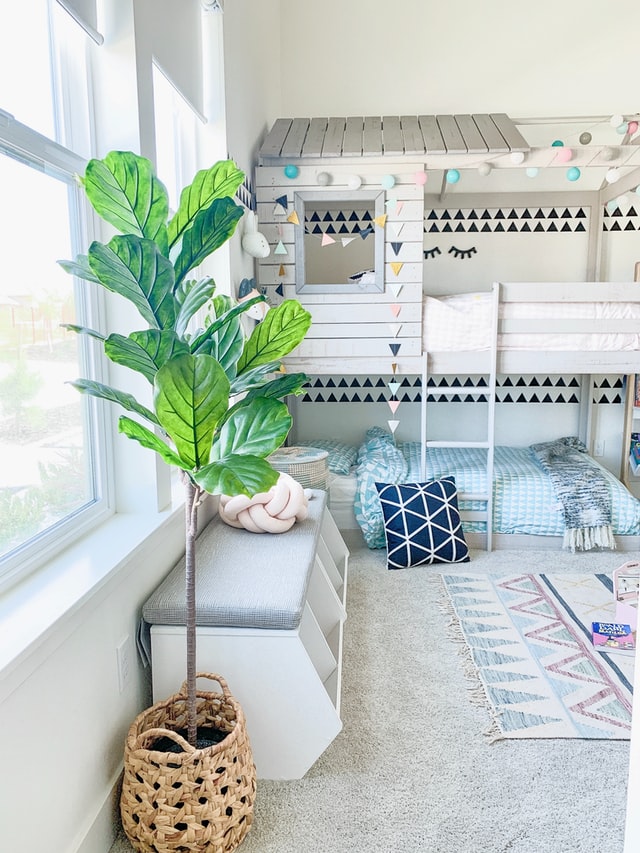 9. Chandelier feature
Chandeliers are the epitome of elegance and grace. So putting one in a girls bedroom will exude that feeling. Add some pretty wallpaper  and your girls bedroom will be beautifully styled.
10. Mature teen bedroom
This bedroom's for your grown-up girls that still love pastels, but are wanting a more mature bedroom. The light grey wall goes beautifully against the mid grey bedhead. Then all you'll need to do is add your pops of colour through throw blankets, pillows, artworks and other decor items. Here, lavender sequinned cushions add some glam.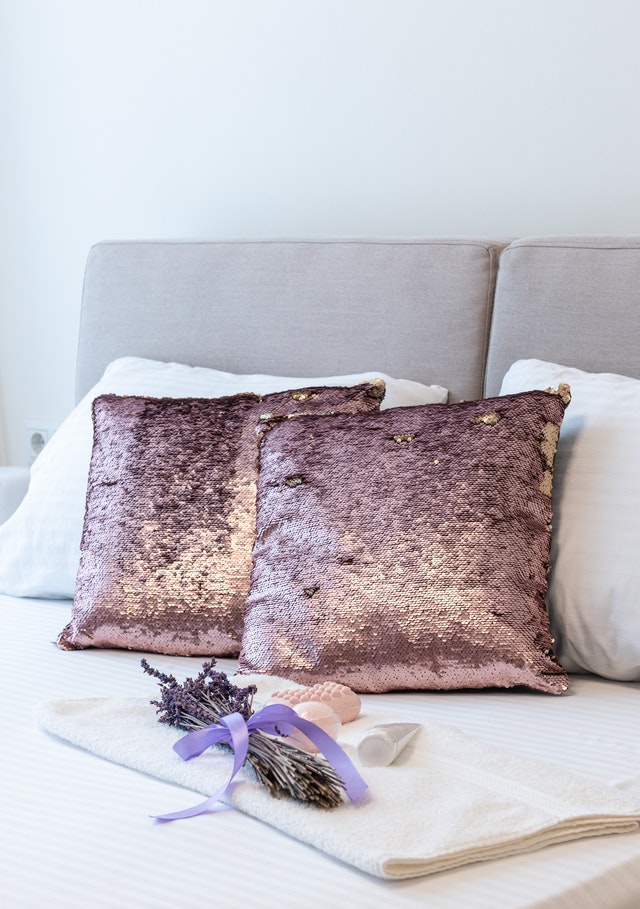 11. Classy craft corner
Whether your teen daughter is crafty or not, they will still need a desk area to do homework and this desk area is the perfect space for just that. Adding all the essentials like stationery, glue, books and more in cute containers means that the desk can always stay tidy as things can be easily put away at the end of the day! And what girl wouldn't love a pink velvet chair with gold details?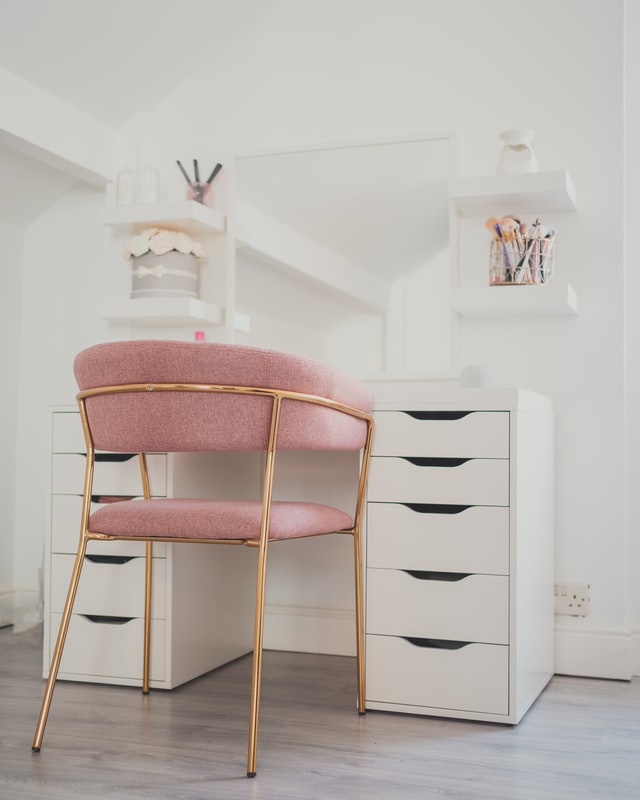 12. Everything within reach
This bedroom has everything within reach which will help your little girl gain a sense of independence as she can easily reach what she wants when she wants. If she wants to read a certain book, she can totally grab it herself! This bedhead storage solution is perfect for keeping all the clutter off the bedroom floor as well.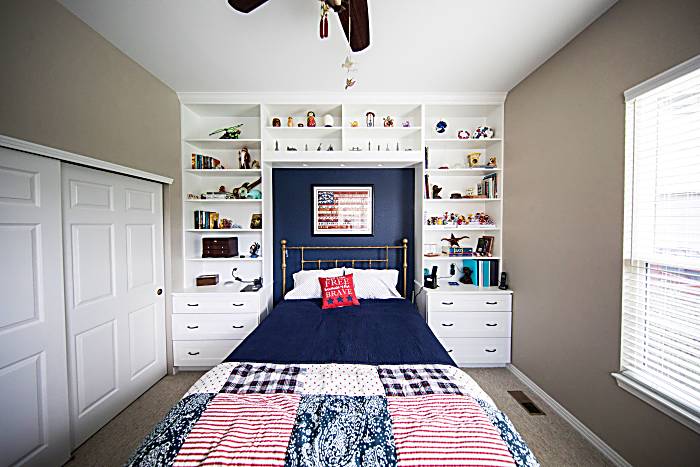 13. Moody and metallic
Here's a beautiful bedroom for your teenage girls! If you want to create something super special for your daughter, opt for a dark and mysterious wall paint colour and then add drama with metallic décor elements. This gold wall decal is perfect for creating whimsy and magic in a girls' bedroom. And the LOVE cushions are so cute, adding personality to the plain white bedding.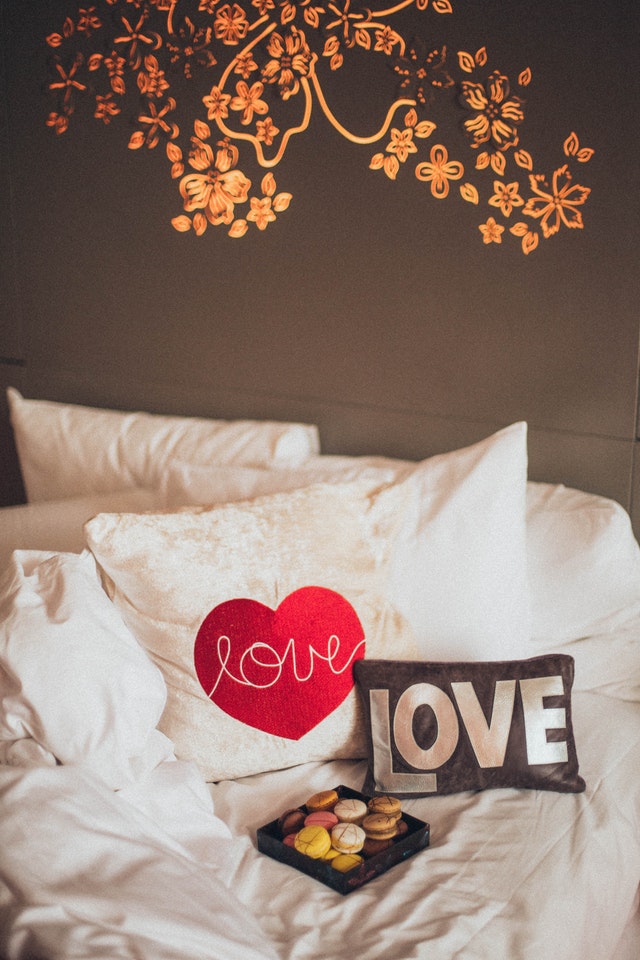 14. Neutral and warm tones
Oh, I just love the neutral and warm tones of this bedroom. This is definitely my style! I love the painted circle above the bedhead which just adds to the creativity of the room. This is perfect for girls who don't want a traditionally girly bedroom.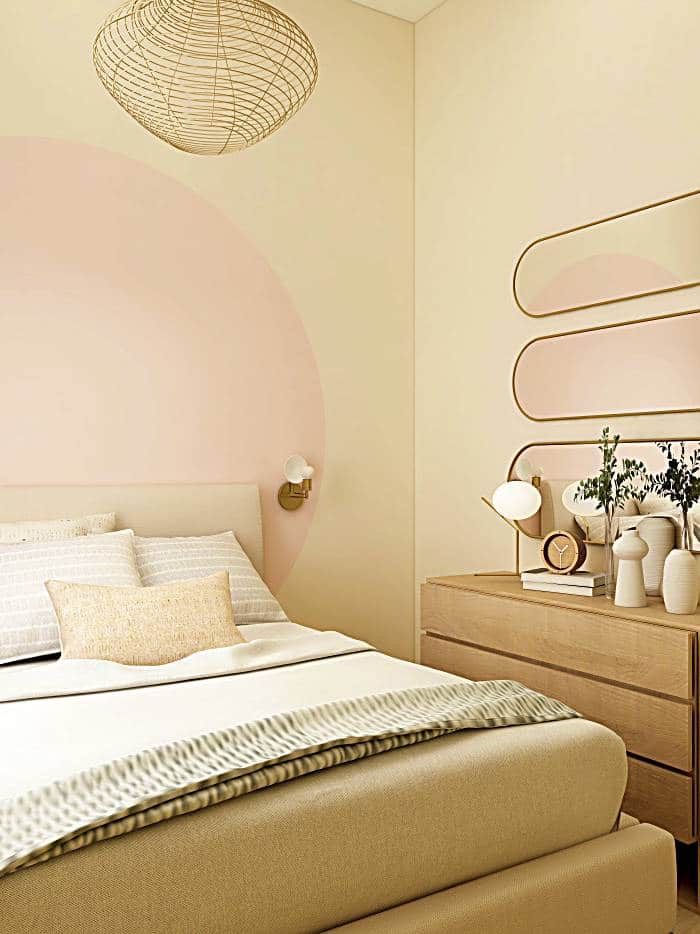 15. Pretty as a picture
This bedroom is seriously pretty as a picture. There is so much going on in this room and everything just matches so well. I love the floral decal  feature wallpaper and the white chandelier, which work well to bring the space together. A daybed is a great idea to add to your girls bedroom for when they have sleepovers.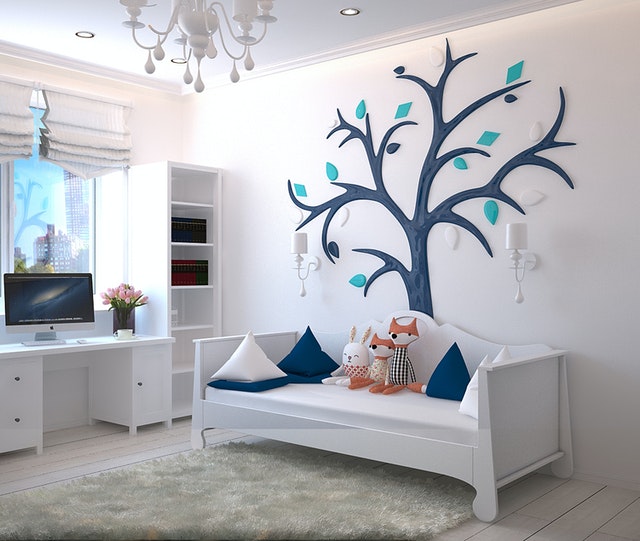 16. Floating shelves
Floating shelves are a great way to display things without having a traditional shelf taking up floor space. This floating shelf houses cute décor and prints, all in the same calming organic tones. And I love the white finish of both the floating and cube shelving.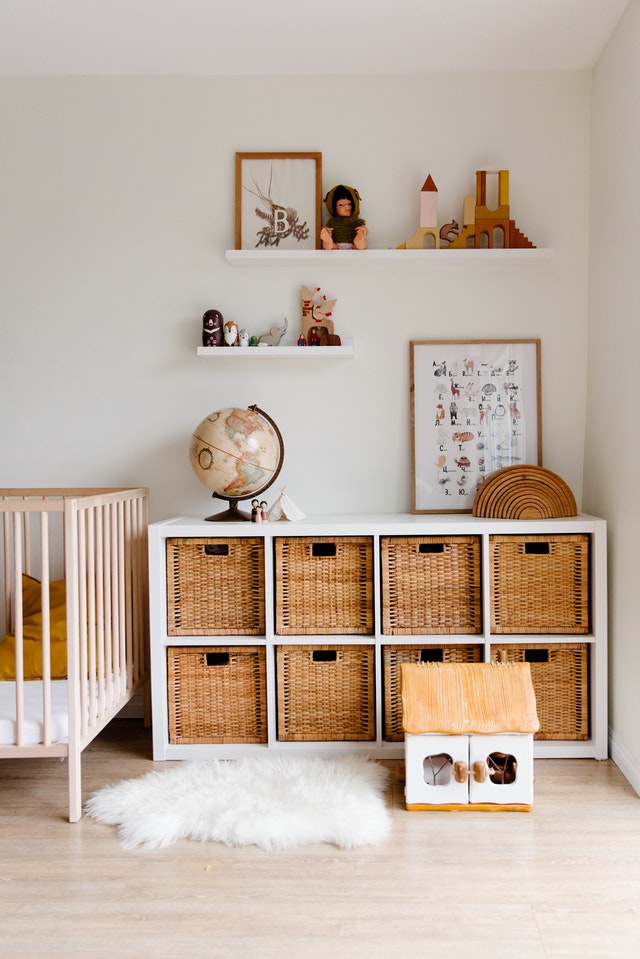 17. Dreamy dolls house
When I think of a girls bedroom,  dolls houses are one of the first things that come to mind. So much imagination and fun can be had with a dolls house so it's something worth investing in.
18. Quirky space
This bedroom would be perfect for a girl that's creative, quirky and enjoys something a little different. The muted aqua wall paint looks so cool paired with the colourful cushions, creating an awesome colour blocking effect. And how cool is the little floating bookshelf?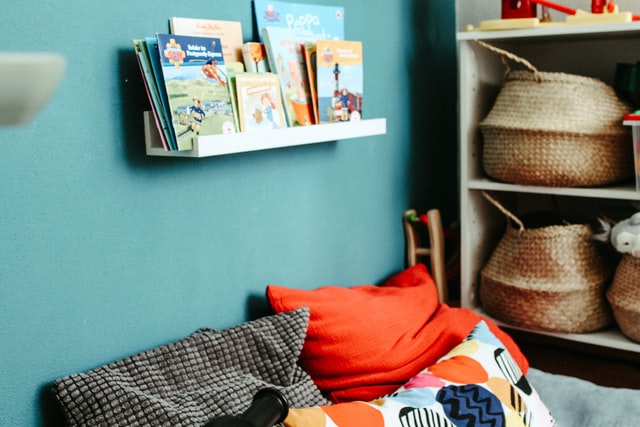 19. Colourful and bright
For a bright and colourful girls bedroom, opt for a vivid patterned doona cover and geometric patterned curtains. Pattern blocking is oh so fun! And to add even more vibrancy, why not create a gallery wall with many different colours, patterns and images.
20. Cute butterflies
This bedroom is sugar and spice and all things nice! I absolutely love the white walls, bedframe and bedding, paired with the print of butterflies fluttering up the wall. A soft white fluffy rug ties everything together and adds comfort.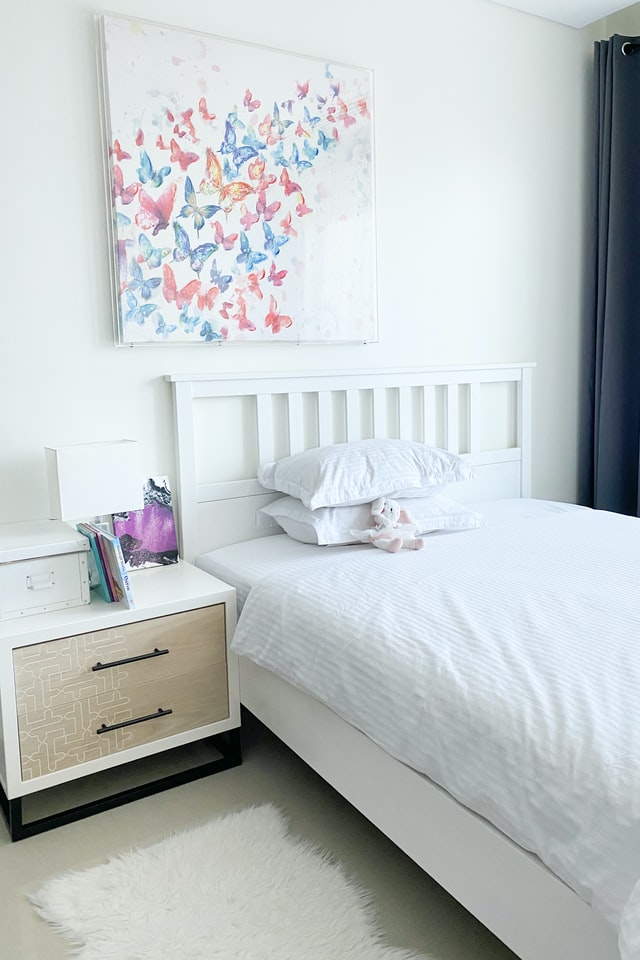 21. Loft bed
A loft-style bed is a great way to create more storage space, especially when you are needing it in a smaller space. Also climbing up into a bed is so much more fun for a child than just getting in it the regular way! Look for a gorgeous timber one like this which will always look stunning with plenty of white bedding.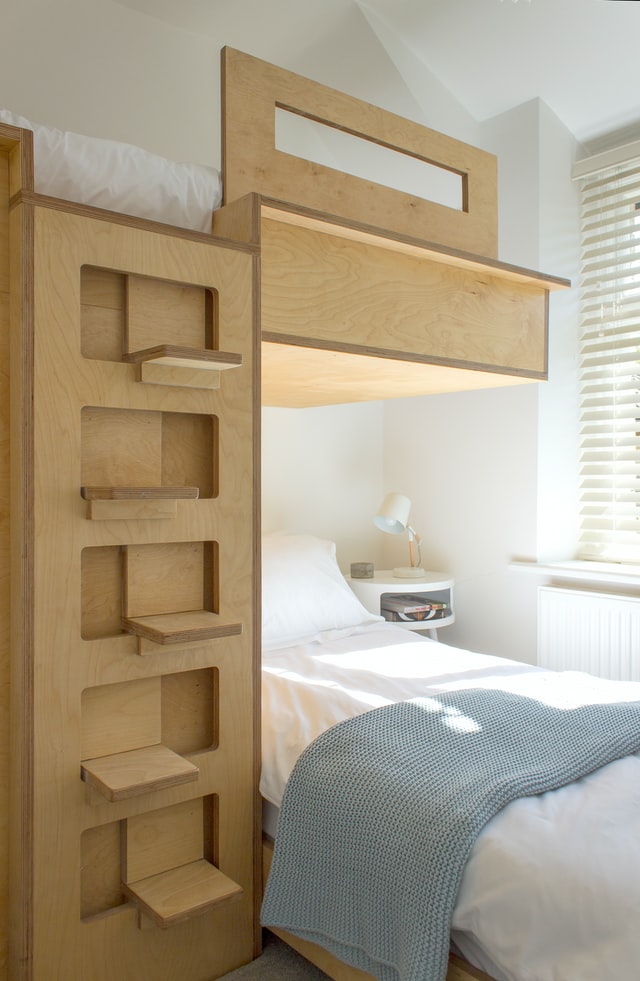 22. Pastel tones
I am such a sucker for pastel tones, as they make every girls bedroom looks so warm and inviting. A classic combo is sweet watermelon coloured bedding with a lilac throw placed over it. But mint, pale orange, and lemon are also gorgeous pastel shades.
23. Big girls room
This last bedroom would be perfect for teenage girls and older. The bedroom furnishings are so pretty and classy. Just add some fresh blooms in the space to incorporate some natural freshness.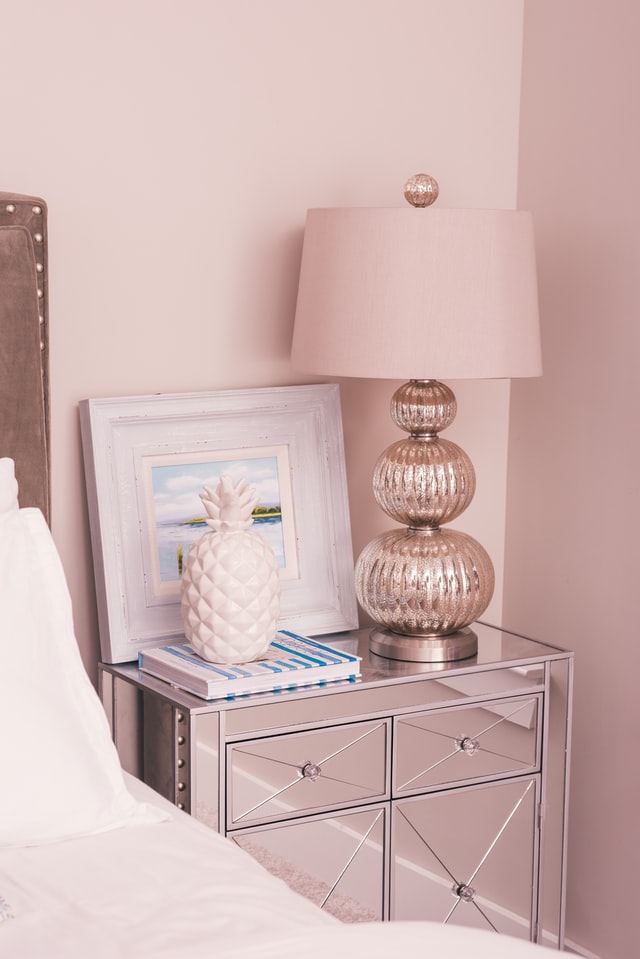 So that concludes 20+ girls bedroom ideas to please even the fussiest girls. As always I absolutely love the white, bright and airy rooms as well as the spaces that have beautifully incorporated colour and pattern blocking. What were your favourites? Which styles will you be incorporating into your girl's rooms? I'd love to hear in the comments below!