Driveways are such a noticeable hardscaping feature of your home. They are the first thing people encounter, so curb appeal is always going to be a big factor. Aesthetically, your driveway needs to fit your home's architectural style. It also needs to create a sense of unity between your home and the landscape surrounding it. There's such a wide variety of different materials to choose from including gravel, concrete, pavers, brick and grass. It can be hard to know which materials to choose to achieve a certain look and that's why we've put together this blog about driveway ideas.
Beyond the look, what else needs to get factored into your choice of driveway material? You'll be considering durability, depending on how much traffic your driveway will handle. The material needs to be strong, give traction, be non-slip when wet, and be kind to stains and marks caused by everyday use.
Each material has its own maintenance needs and costs. Some need more frequent and complicated maintenance than others. When calculating the cost of your materials, factor in the labour needed to install it. But also remember to add in ongoing maintenance costs over the driveway's anticipated lifetime. Don't forget, a gorgeous driveway usually increases your home's resale value, as well as allowing you to enjoy it in the meantime.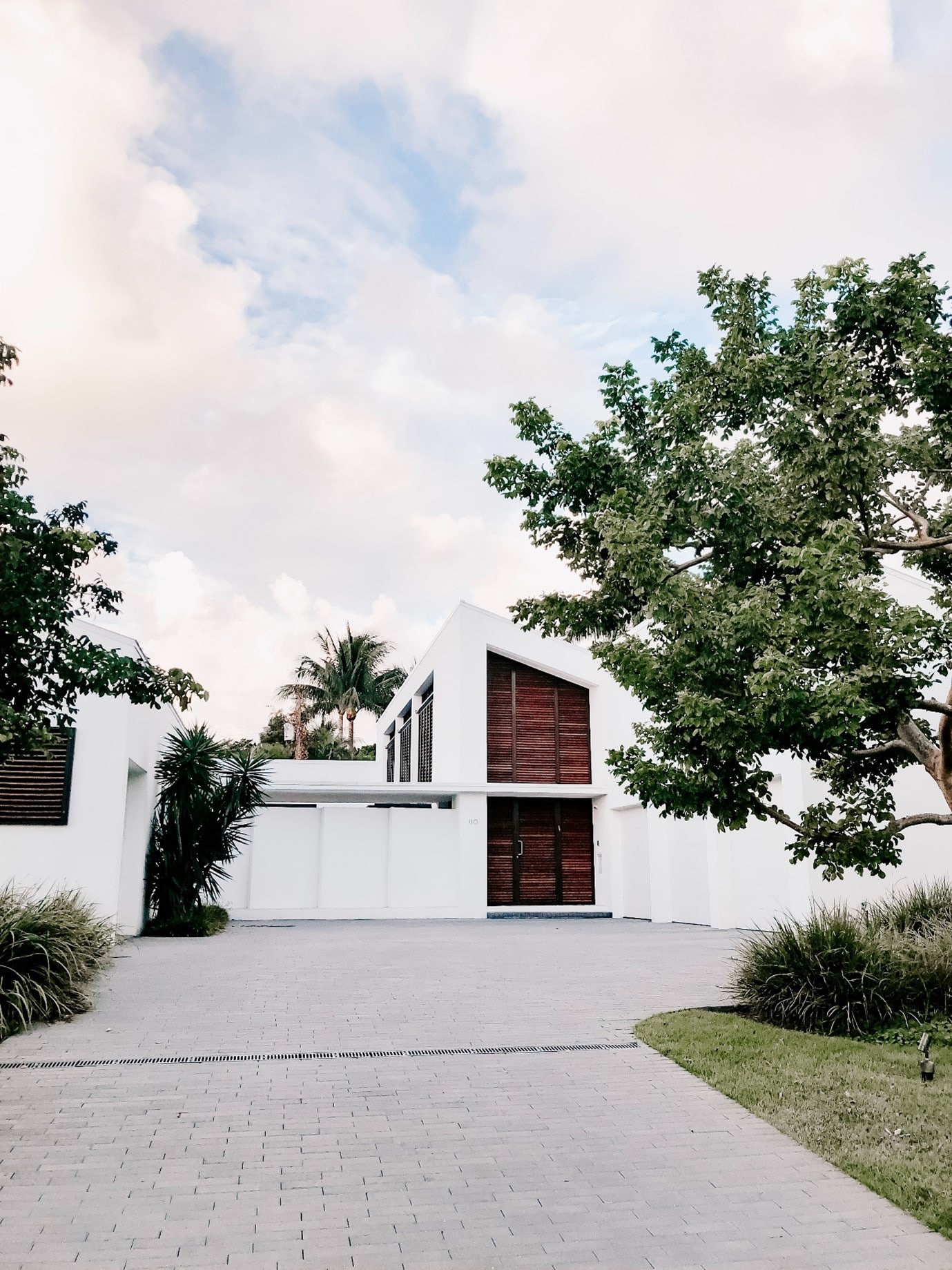 Now, let's take a look at what's been trending in driveway ideas and designs.
Pavers, bricks and stone driveway ideas
Pavers are a common driveway material. They come in a range of styles including concrete blocks, clay bricks, cobblestones or permeable pavers. Here are a few styles you might consider. For those keen on DIY, make sure you check out our guide to laying pavers. When you're ready to hire a professional, find one here.
1. Chevron and herringbone
Block pavers laid in a chevron or herringbone pattern have a classic charm about them. That's the great thing about paving your driveway, you have so many options in terms of colours, patterns and designs. However, note that having patterns laid will add to your costs of installation. Other than that, block paving is both durable and easy to maintain.
2. Plain pavers
Traditional clay brick pavers have been around for centuries. Brick pavers are set in a sand or mortar base and can come in a variety of colours and shapes. Pavers can be an eco-friendly choice, when they enable good drainage. They're also low maintenance and can be easily repaired. And visually, a simple paved driveway displays rich texture and pattern.
3. Light coloured pavers
When you're going for clean, pared down and light filled, it makes sense to choose a light-coloured paving stone.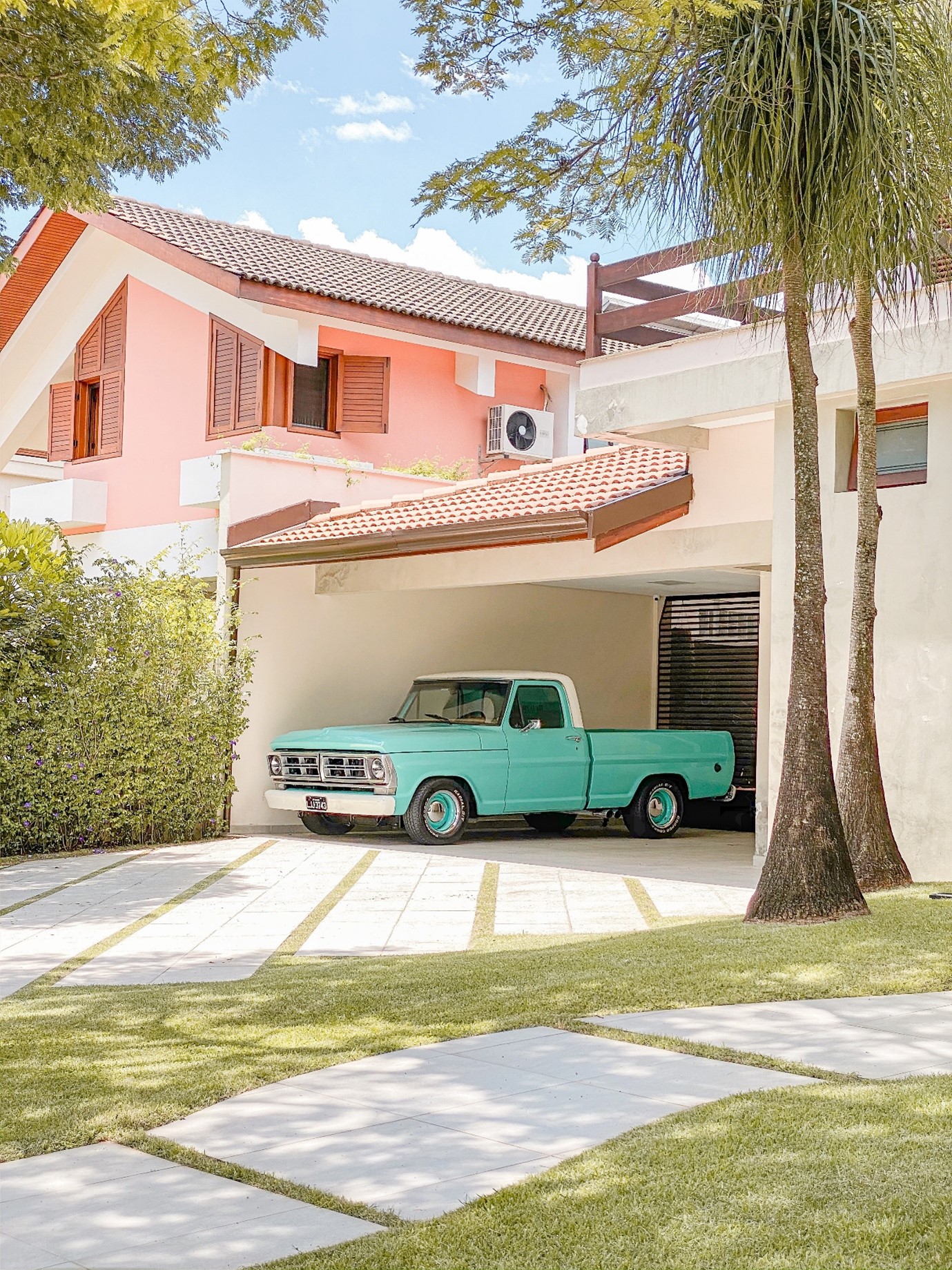 4. Warm coloured pavers
A warm, pale-coloured paving stone is a lovely soft look against the façade of a modern home. Choosing a paving stone in a sandy tone gives a nice beachy flavour, perfect for a coastal aesthetic.
5. Grey pavers
When the focus is on the home's façade, the driveway can take a bit of a back seat. A contemporary home clad in weathered timber has the perfect complement in tonally varied grey driveway pavers.
6. Brick herringbone
For a more traditional style home, classic brick pavers are a good option. Brick pavers are made of fired clay, which weathers over time and creates a patina like in the driveway below. Brick paved driveways will need to be regularly sealed and you can also pressure clean them yourself to vastly improve the look.
7. Crazy pavers
Crazy pavers or flagstones are increasingly popular. They offer the benefits of traditional hard driveway materials. Yet they are eco-friendly and provide a unique, visually dynamic aesthetic.
'Raw yet alive' is an apt description of the effect you get with flagstones, aka crazy paving. Organic shapes, earthy tones, colour and texture, all contribute to this natural-looking aesthetic.
8. Rustic pavers
Natural stone crazy pavers for the driveway are perfect to enhance the connection to the great outdoors. Stone pavers are ideal for blending seamlessly with the landscape. The result is a naturalistic, grounded effect. And the freeform shapes can provide a lively contrast to linear-heavy modern house designs.
9. Antique reclaimed cobblestone pavers
For a traditional drive with oodles of charm, you really can't beat historic stone pavers. Reclaimed antique pavers from European and American cities can be used to enhance the look of your driveway, though the cost can be quite high. They're highly durable (basically indestructible), low maintenance pavers. And they have a gorgeous visual effect, so they're something to consider.
10. Contemporary cobblestone
Even though cobblestone usually has an olde-worlde flavour to it, it also works really well with contemporary homes. It's a lovely way to add pattern and texture, and looks great contrasted with a plain façade.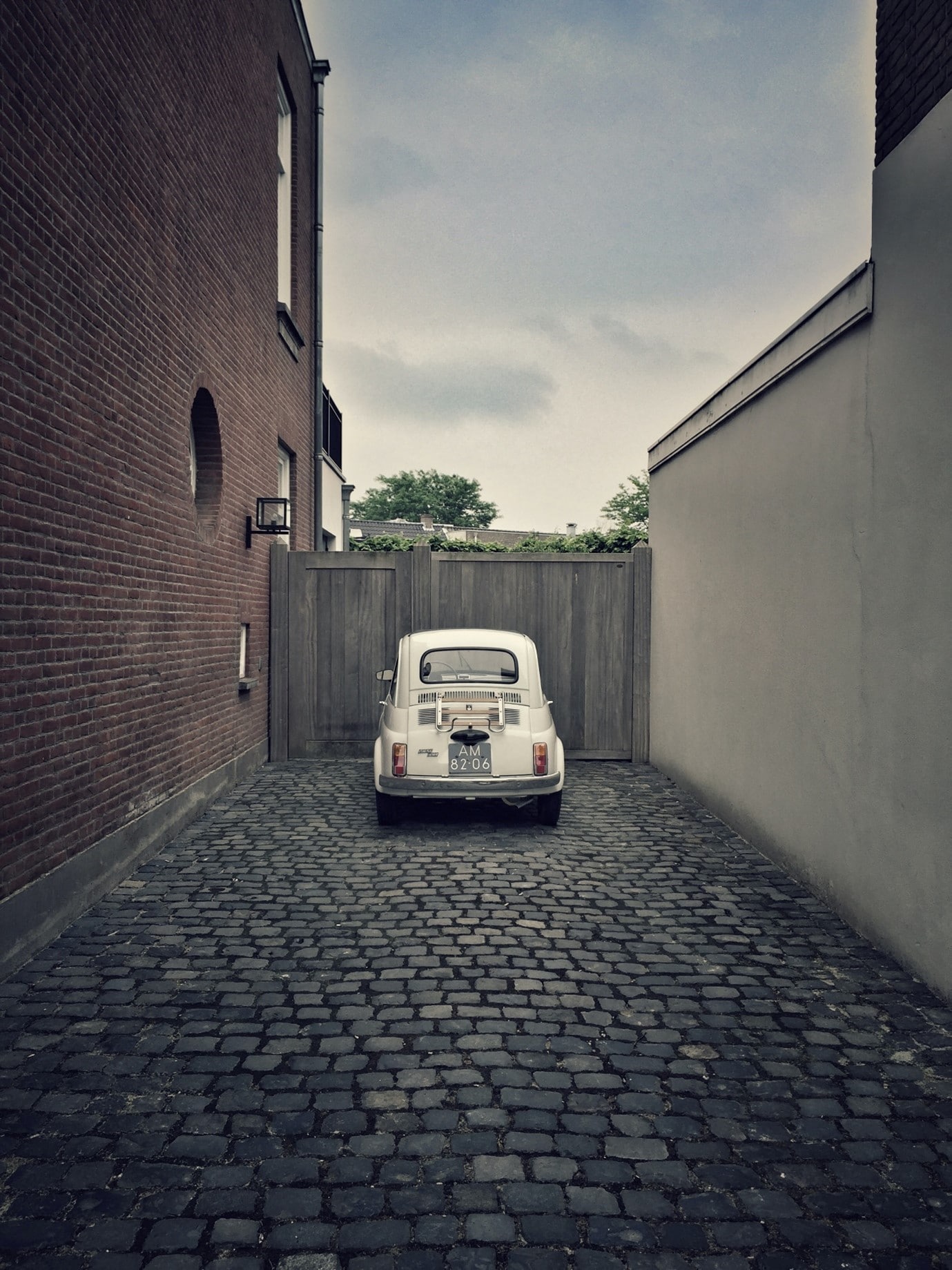 11. Quarried granite blocks
Who doesn't love the textures and tones of stone? As a paving material, it blends into the surrounding landscape and looks timeless.
Green driveway ideas
Love the look of natural grass but don't love the idea of driving into a muddy mucky mess? Then permeable grass pavers might be the solution. These are eco-friendly surface materials that allow water to drain well while enabling grass to also grow in between. Permeable pavers can be laid in any number of patterns. The ability to make personalised patterns is something that appeals to many when it comes to paver tiles. If you don't want an overly linear look, consider circular pavers for a bit of whimsy.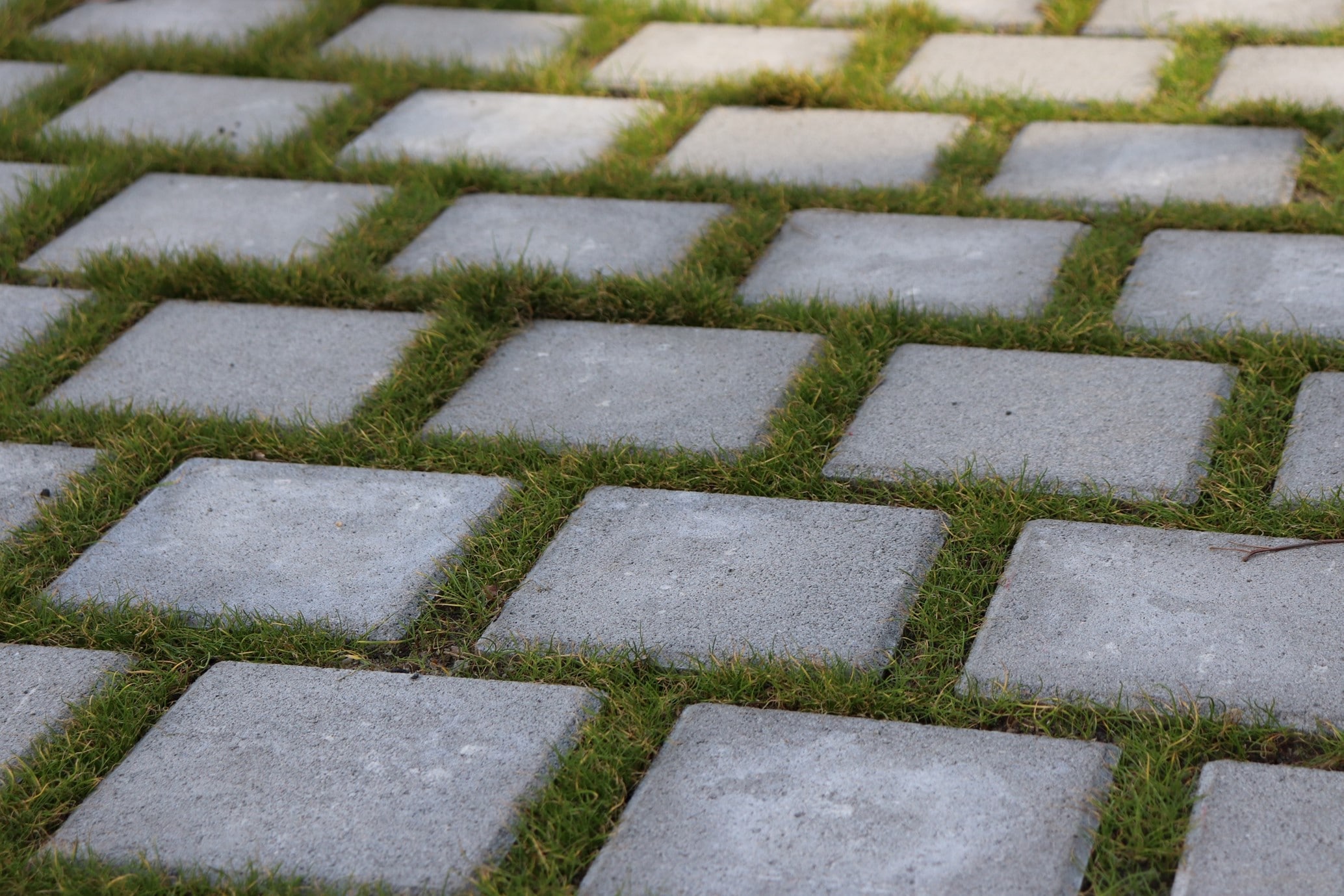 12. Grass grid
Like the look of grass growing on your driveway? An alternative option to permeable pavers is to simply allow grass to grow up in a grid between paver tiles. Gridded grass driveways are a popular contemporary look.
13. Median strips
Ribbon driveways are a classic look. But more importantly if you want to reduce storm water runoff then having a median nature strip will greatly improve drainage. A mix of hardscaping and green grass is ideal for the eco-friendly home owner.
14. Integrated garden beds
Integrated garden beds are another way to add zest to a driveway. The median strip of your ribbon driveway is ideal for planting a long, narrow garden bed of low-growing plants. Succulents are a fantastic choice as they are low maintenance and won't require watering.
15. Bush timber driveway
Less common is the choice of timber as an eco-friendly option. But some people just love the aesthetic, the texture and colour. They are also cost-effective, strong, offer good drainage and have zero maintenance needs. Simply embed new or recycled sleepers in soil, mulch or concrete, adding some gravel for a casual look.
Concrete driveway ideas
This is another versatile, low cost, durable and low maintenance driveway material. It costs less than stone pavers so is often an attractive option. Poured concrete driveways can look highly contemporary. And the material is suitable for sloping sites, which some materials aren't. You can also get decorative effects through staining and stamping, or by forming custom pavers. (Find an expert in driveway concreting here.)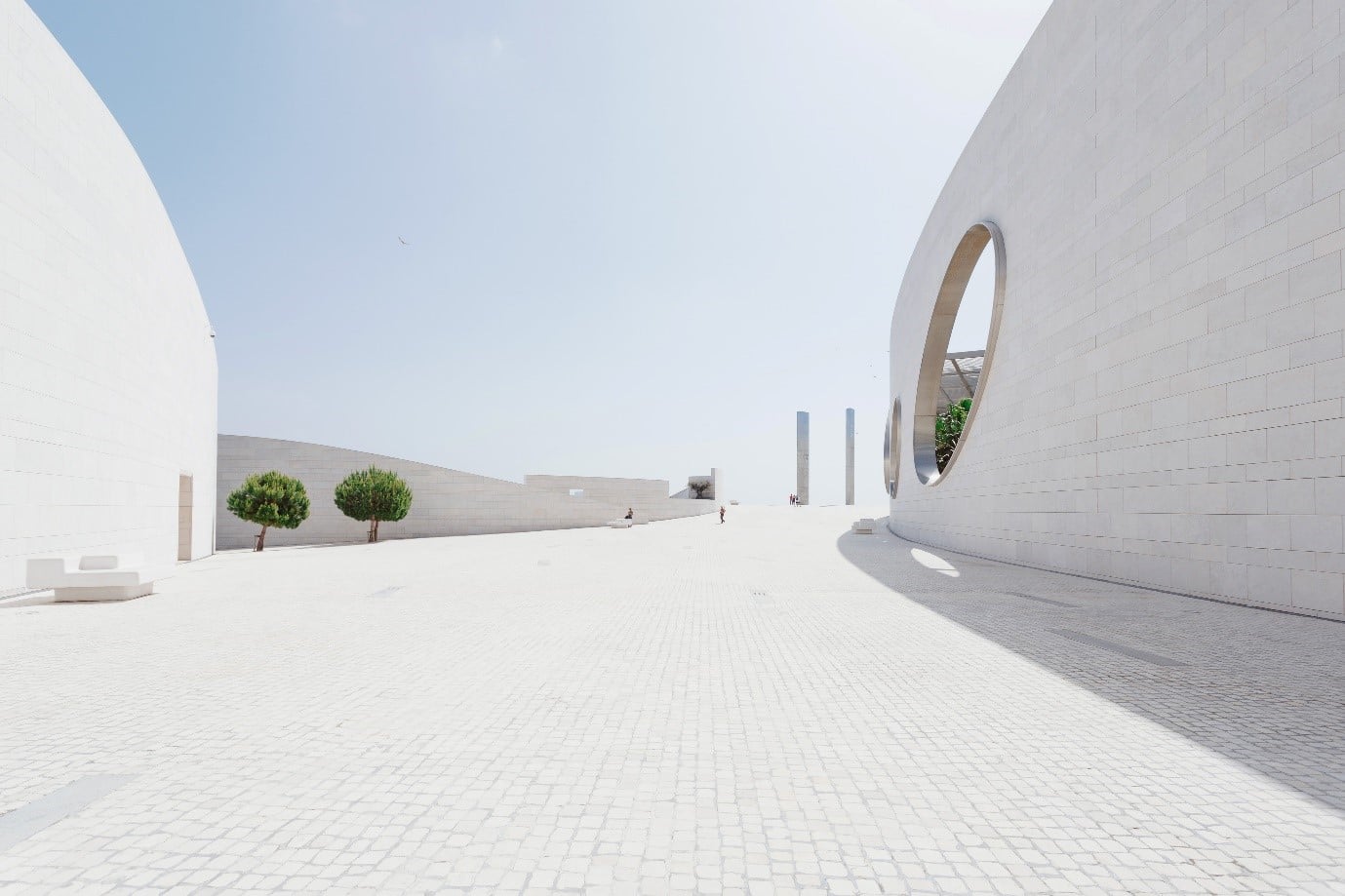 16. Concrete and timber
Timber and concrete are a match made in heaven, so if you have a timber-heavy home then the sleekness of concrete may appeal. A soft-looking timber façade can use concrete as a cool base to offset the wood's warmth.
17. Smooth concrete
The smoothness of concrete is a major drawcard, especially if you also have children. A simple, broad expanse of poured concrete is always practical for playing sport or riding bikes.
18. Perfect for farmhouse
Concrete is so versatile and goes with so many different architectural styles. A simple, pared back concrete driveway doesn't compete with the busyness of a farmhouse façade. Think shiplap, carriage doors and industrial pendant lights. (If you love the look of these farmhouse garage doors, make sure you also check out our blog on garage door ideas.)
19. Large format concrete paving
A poured concrete tile effect looks stunning for a contemporary home. Particularly with a little crushed gravel trim between the pavers. Garden beds either side of the driveway are always appealing and a chance to up your curb appeal even more.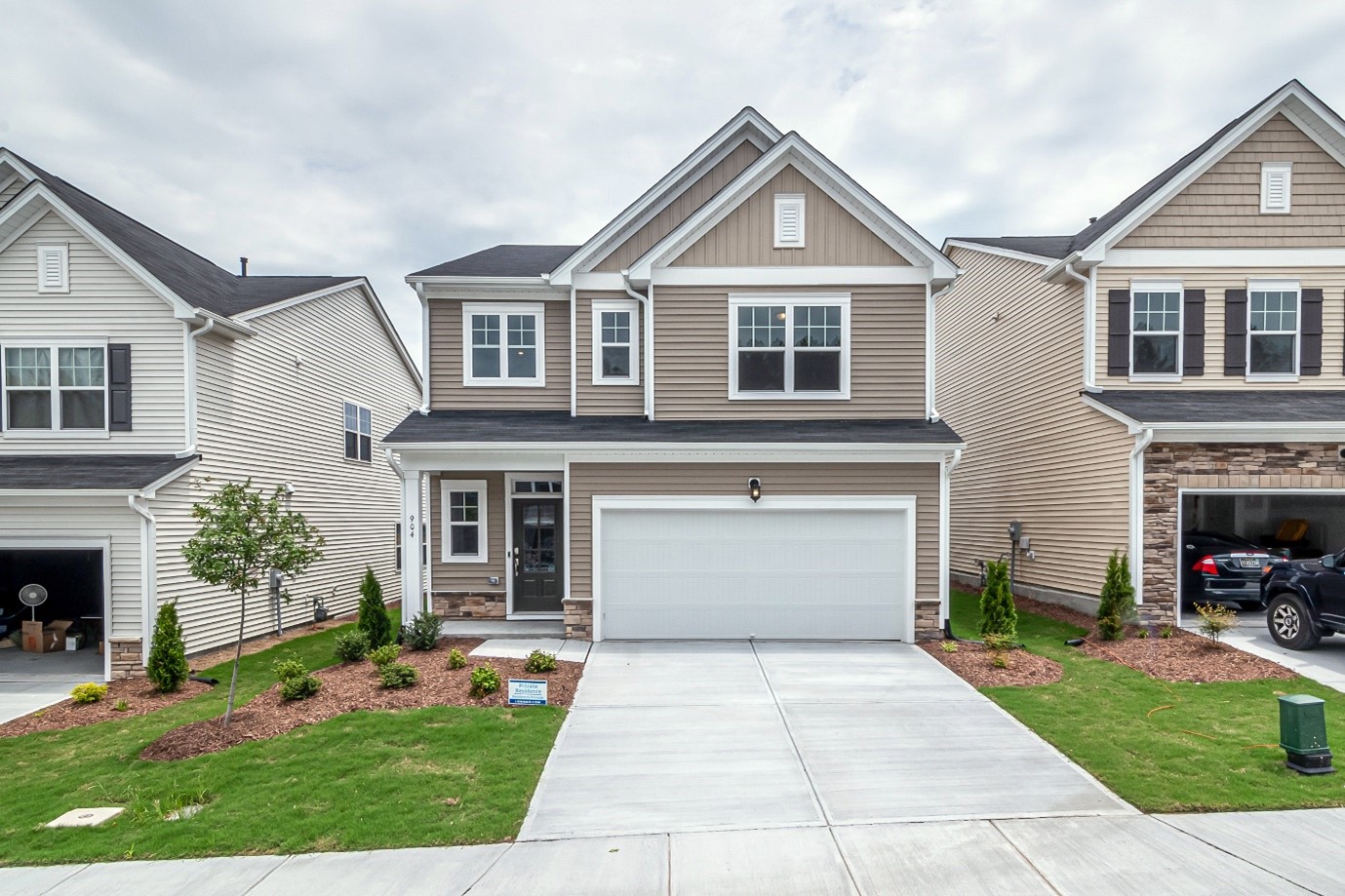 20. Concrete and tints
Concrete can be tinted with chemical stains and concrete dyes so you have plenty of options for finding a colour to complement your home's exterior and aesthetic. To create a dark grey concrete effect, for example, you can add black oxide to the concrete mix. Concrete aggregate (see below) in darker tones really suits a monochromatic home exterior.
21. Painted faux slate
A clever DIY is to paint a concrete driveway to look like slate. The trick is to use outdoor concrete paints. I'm not sure how long the effect would last though. But it's worth speaking to a concreter who can tell you what kind of effects are possible.
22. Stamped concrete
A quick way to 'pave' your driveway is to go with stamped concrete instead of pavers. This is a cost-effective and easy way to get the appearance of pavers if you like a traditional, textured driveway look.
23. Asphalt driveway
Asphalt is kind of the poor cousin of concrete, because it's cheaper and less durable. This means it's considered less of a premium material. But it's still a great choice for contemporary driveways and offers the ability to DIY repair worn areas. And it looks neat and orderly.
Concrete aggregate
If you love the rugged stone look but don't like the idea of loose gravel, consider a concrete aggregate. Aggregate gets its finish by having the top layer of concrete removed. This slightly reveals the stones or other conglomerate materials. Exposed concrete aggregate driveways are increasingly popular. They offer a lot of design flexibility due to the varying range of colours and textures than can be obtained to suit your property.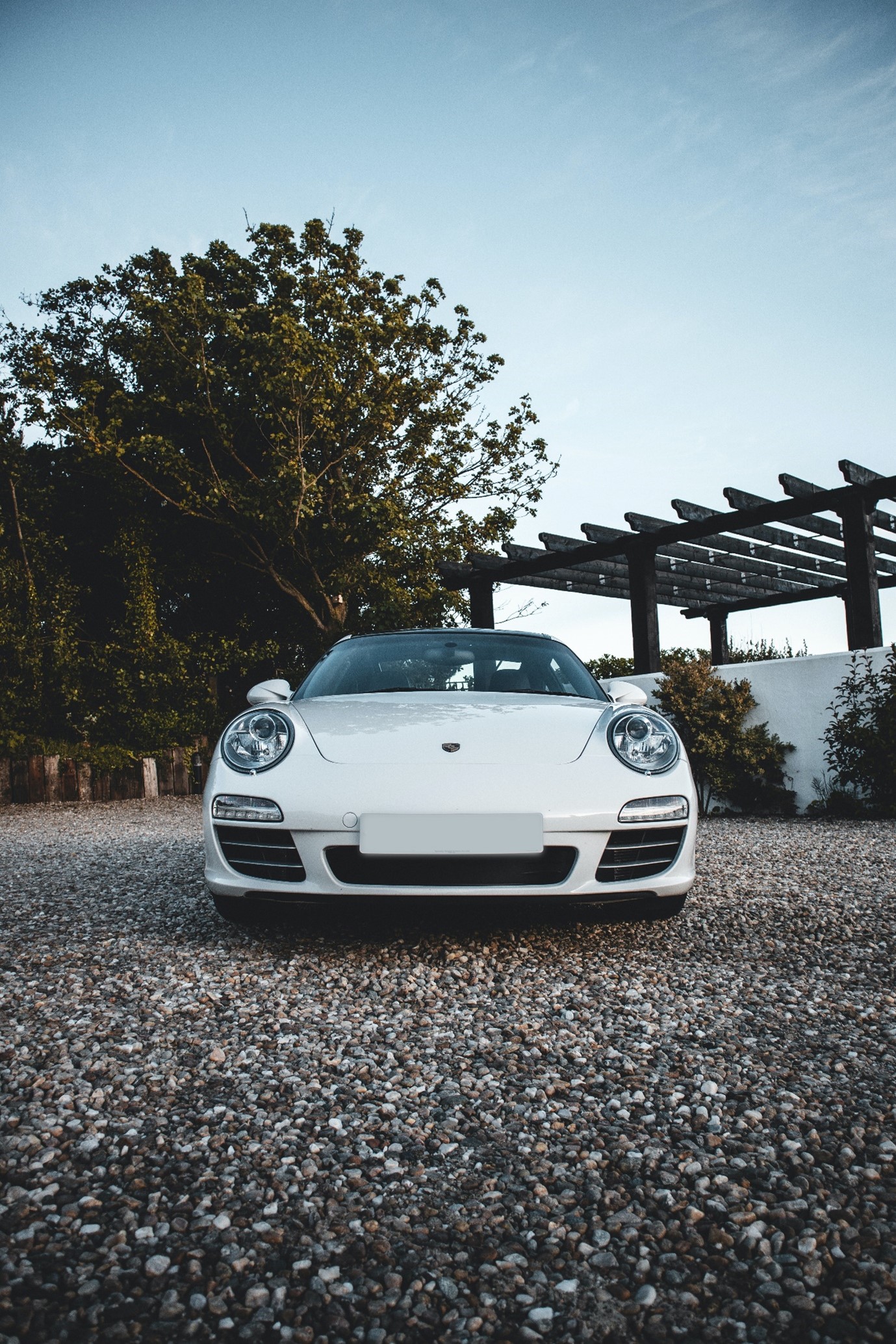 24. Exposed aggregate concrete
Exposed aggregate goes with so many different styles of home. It particularly suits contemporary homes though. It provides that added bit of texture to generate visual interest while looking sleek and streamlined.
25. Family-friendly
Exposed aggregate is a great choice for a family home. It's skid resistant as well as being a durable finish for heavy traffic areas so it's perfect for driveways that double as outdoor living areas.
26. Mixed materials
When you can't decide on a single driveway material…why not use a variety? Consider incorporating several materials. For example, a mix of grass, squares of poured concrete, strips of basalt stone, and geometric permeable pavers. The result is a dynamic space that's a breeze to drive in and out of.
Gravel driveway ideas
It's loved for its low price, its eco-friendliness due to its permeability, and its appeal to all the senses. Gravel is an ever popular choice of driveway hardscaping material. Often it is combined with a cellular grid to keep the stones in place. And adding driveway edging is always a good idea to contain a gravel driveway. Little maintenance is required, but the gravel needs to be topped up from time to time.
27. White gravel
White gravel makes for a classic gravel driveway look. It's a low cost material that creates a luxe, vintage-style look.
28. Colours and textures
One of the things people love about gravel is that you can choose from a range of colours and grades of the stones. Finding one which complements your home is easy! Choosing a warmer-toned gravel with plenty of red in it will give lots of summery, Mediterranean feels.
29. Stabilised gravel
While you may love the look of loose gravel, it can undoubtedly become a pain when it spreads and scatters. An alternative is to go for crushed granite that has had a stabiliser added so it's more solid. The surface remains charmingly rustic, though.
30. Traditional ribbon gravel drive
It's when you have a loooong driveway to surface that gravel makes a lot of sense due to its low cost. It can therefore be more popular in rural areas ,like a lengthy gravelled ribbon driveway.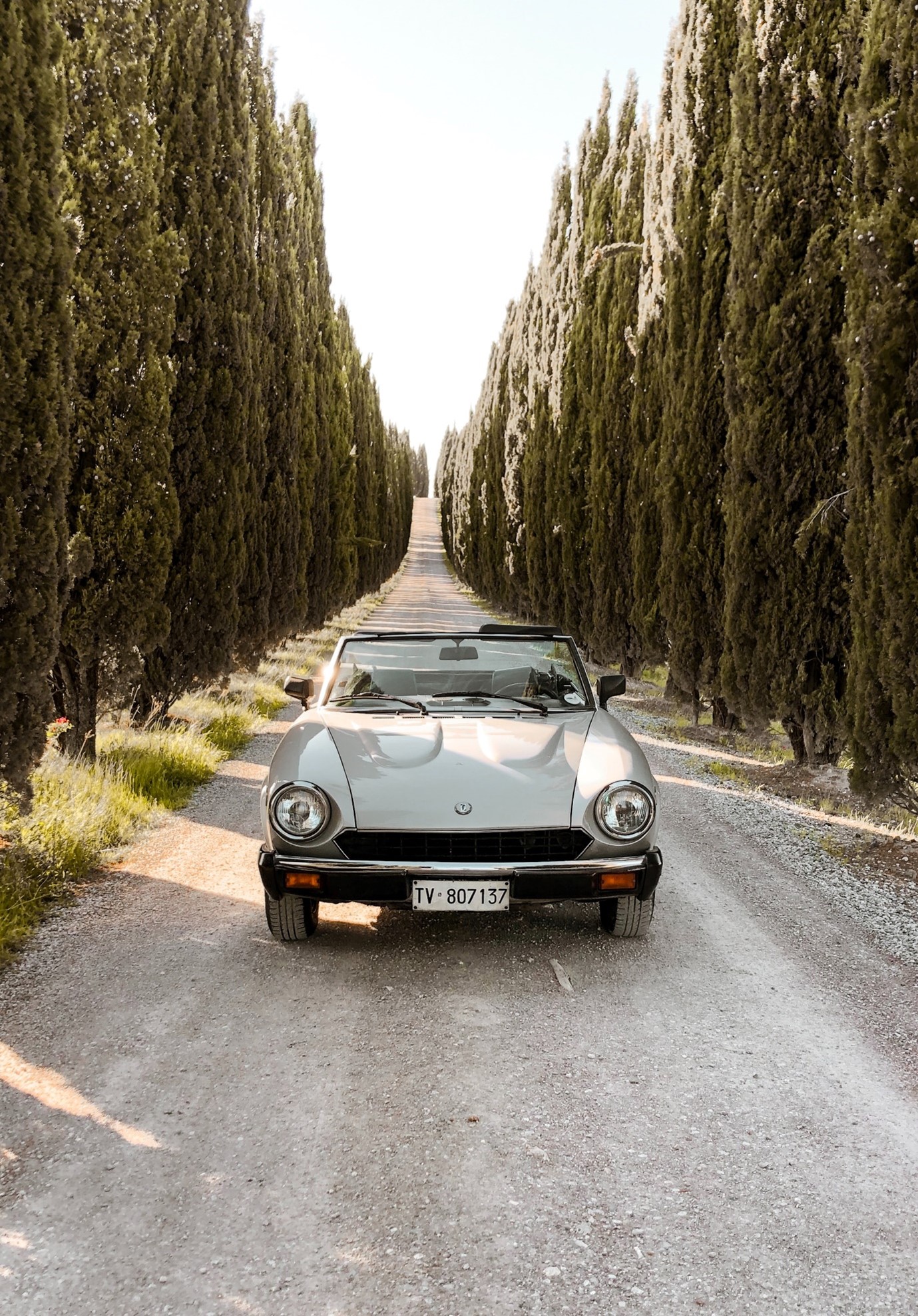 31. Tar and chip
Multicoloured gravel chips laid in tar, the so called "tar and chip" method, is another durable and relatively low cost option. It's maintenance free, compared to gravel driveways, and has great traction. Plus, it can look truly stunning.
32. Resin bound gravel
A popular alternative to loose gravel is resin-bound gravel. This mimics the appearance of gravel but the stones are bound to a film of resin, leaving a rough dry aggregate surface. Different colours and textures are available and it can be permeable to assist drainage.
33. Gravel with asphalt
If you have a resin-bound gravel driveway, you might add a section of asphalt to define your parking area. An alternative to resin-bound gravel is self-binding gravel. This doesn't have the same cohesive properties as resin. But it's an affordable low maintenance option for residential driveways too.
34. Coastal crushed shell
A material that mimics gravel well is crushed shell. Shell driveways can be eco-friendly if obtained from a sustainable harvesting company. They give great drainage and act as mulch when they decompose. They—obviously–particularly suit a coastal vibe. (Love gravel as a landscape material? Make sure to check out our gravel garden ideas.)
Driveway edging ideas
Having a well-thought out border is a great way to give your driveway definition and character, softening the driveway's hard edges. Not only does it make your driveway stand out but things like curbs, setts and stones along the edge will provide drainage opportunities too. (Find loads more garden edging ideas here.)
35. Gravel edged with pavers
Blocks and pavers are a traditional edging material. They give neatness and structure to driveways, especially those with loose stones or chips.
36. Stacked stone edging
Another option is stacked stone edging. This particularly suits a rustic or native garden. Stacked stone is great if your drive is on a slope as it will act as a little retaining wall.
37. Corten steel edging
For a subtle metal edge, try Corten steel edging. The popular industrial-look garden hardscaping material keeps your borders exceptionally tidy.
38. Rock borders
For an edging material that looks completely naturalistic, rocks make great borders. They fit perfectly into their landscape setting and look lovely.
Driveway gate ideas
When it comes to driveway gate ideas, there's a massive amount of choice on the market in terms of colours, styles and materials. While they have the job of providing additional security and privacy to your home, they also offer you the chance to set the tone for your home's style. Your choice of gate can add a really finishing touch to your overall aesthetic and add loads of curb appeal. Here are just a couple of examples for inspo. It might also be helpful to view our blog on front fence ideas.
39. Consider functionality
What kind of driveway gate function do you need? A mechanical or motorised gate? If opting for automatic gates, make sure you consider solar power to save running costs. Would you prefer a swing gate or a sliding one? Swing gates need a wider than usual driveway gate, made of materials that won't sag.
40. Contemporary timber gates
Timber is so versatile—you can create a traditional look or something highly modern. Always go for a quality exterior-grade timber that is appropriately treated. (Need a hand with timber gate installation?)
41. Metal gates
Choosing a gate made from metal usually means a choice between durable aluminium, classic wrought iron or strong, contemporary steel. An older home might well suit wrought iron while aluminium and steel tend to look more modern. Powder coating means you can also choose from a huge range of colours to suit your home's look.
Driveway lighting ideas
Think about your lighting choices early on, when selecting your other materials. Do you prefer subtle uplighters, or modern drive-over lights? Either way, lights with motion sensors that spring to life when you drive past are typically more energy-efficient. Here are just a couple of ideas. For more, see also our blog on landscape lighting.
42. Stripe lights
Simple, solid edging uplighters provide stripes of light along a driveway. The tiny little bollards act like an edging material to define the driveway as well as light the way.
43. Small round lights
If you love a minimal look, then tiny, unobtrusive edging lights are the way to go. They provide just enough light to lead the way, but remain subtle and understated. These kinds of lights are a popular contemporary choice. Especially if you prefer not to have bollard style lighting sticking out into the visual plane.
44. Double-ended lights
Adding the safety of lighting to your driveway also greatly enhances its curb appeal. There are so many different types of driveway lights out there and it really boils down to a matter of personal taste. Double-ended lights set into the middle of the driveway provide plenty of illumination for the entire width of your drive.
45. Embedded edging lights
Embedded edging lights are another option for guiding the way. These are aluminium LED lights featuring anti-glare and waterproof design, operated by light sensors to come on when the sun sets.
46. Illuminated pavers
You can also get illuminated pavers that are completely embedded into the driveway. Powered by LEDs and solar chargeable, they are a low cost method of lighting your driveway. And because they're flush to the driveway surface, they don't intrude visually when not in use.
47. Heated driveway ideas
Finally, if winters where you live mean shovelling snow from the drive, then a heated driveway would be the ultimate in convenience. Driveway heating systems comprise either heated driveway mats or cables embedded into hardscaping—concrete, asphalt or the mortar under pavers. Prices can be surprisingly affordable.
And that's a wrap of my pick of driveway ideas to consider whether you're upgrading your driveway or building new. Which ideas appeal to you the most? Let me know in the comments! Want more outdoor inspo? Make sure you also check out our blog on backyard ideas.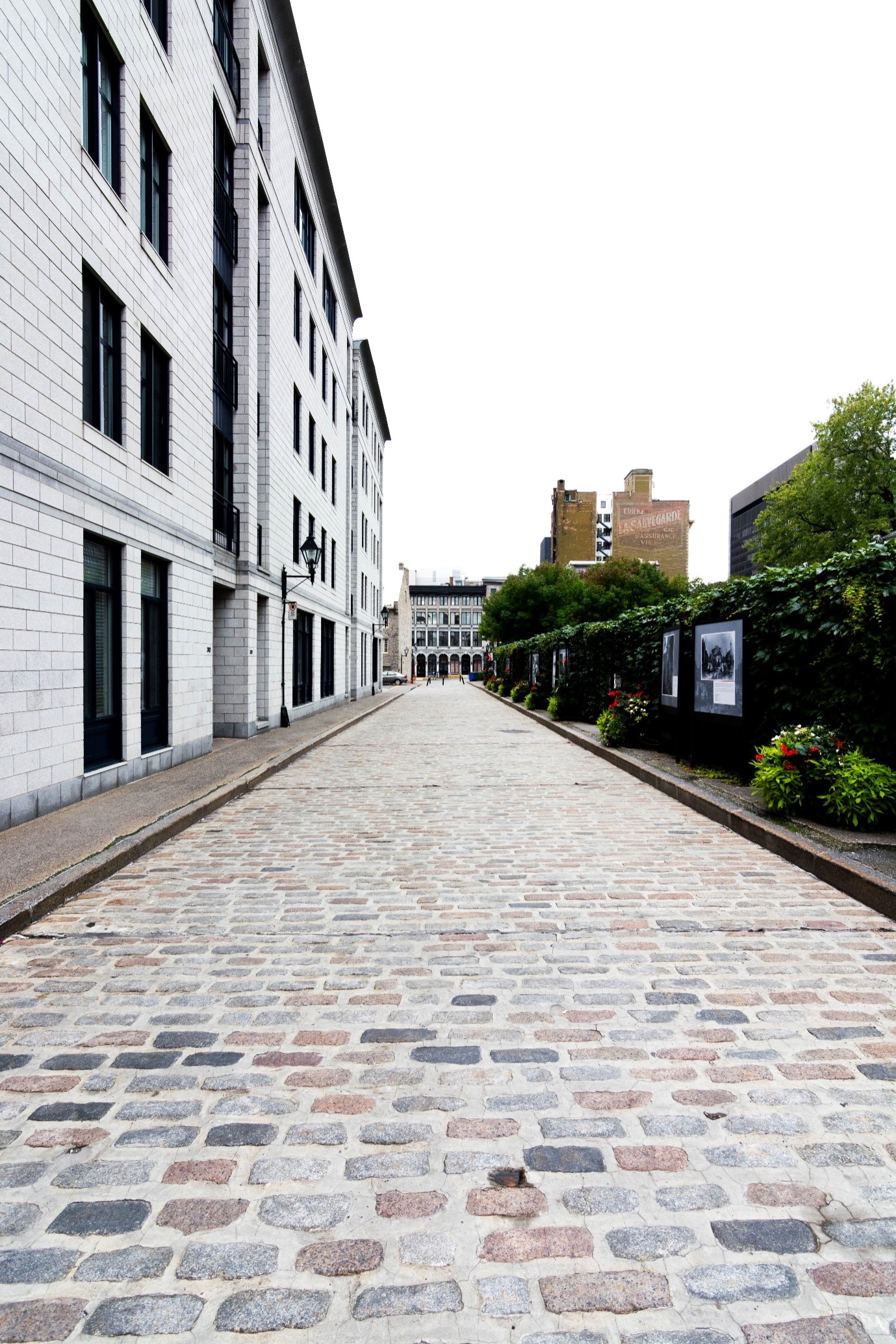 Get some help with your driveway ideas
Driveway building and maintenance are jobs best left to the professionals and you can find them all right here. You can find experts to build your new driveway, including any necessary levelling, land clearing or soil/sand delivery. Perhaps you need help sealing or resealing your driveway, or other specialised driveway repairs. Or maybe you just want your old driveway to look sparkling new again?