Planning a wedding on a budget? DIY decor is the key to keeping expenses at a minimum! Plus, making your own decorations is a delightful excuse to plan a crafternoon with your wedding squad.
Here are 20 chic and cheerful DIY wedding ideas you can customise for your wedding theme:
Planning to say "I do" against a backdrop of lush greenery and a clear blue sky? These ideas are perfect for an outdoor wedding!
Leaf Confetti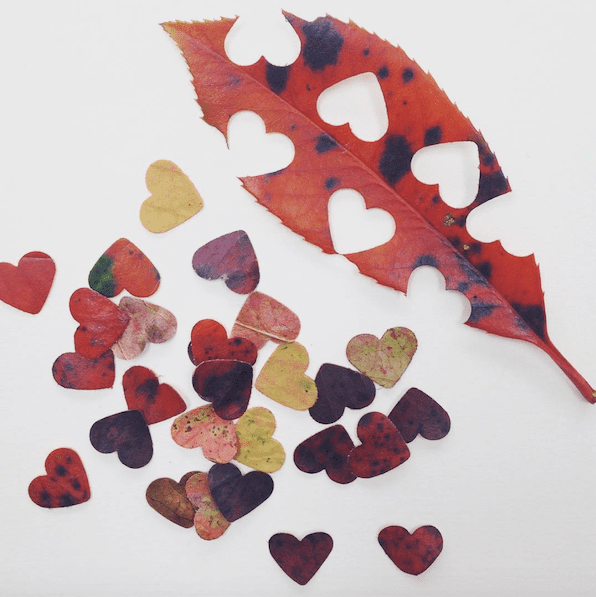 Throwing confetti is a gorgeous wedding tradition but can make quite a mess, which is why many venues have now banned the practice. If you love the idea of a confetti toss but don't want to contend with a grumpy venue manager (or your guests running around to pick up tiny bits of pastel paper!), this eco-friendly, biodegradable alternative is the perfect way to get around the annoying post-ceremony clean up. A couple of days before tying the knot, scour your garden or a local park for fallen leaves in an array of colours. Then purchase a heart shaped punch from your local craft store and get punching, it's as simple as that! Once you have an ample stash of leaf confetti, pour into small paper bags or drawstring pouches to distribute among guests.
Blanket Basket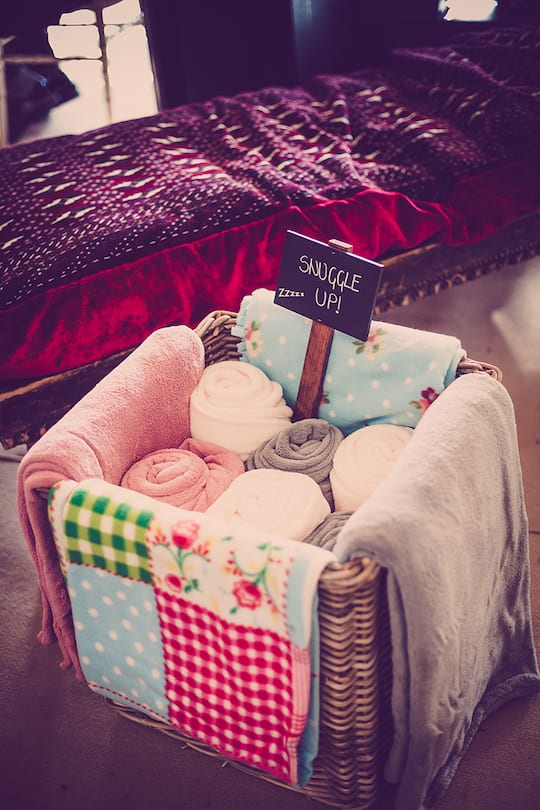 The temperature can change in an instant so ensure your guests remain comfortable and cosy long after the sun goes down with this easy outdoor wedding hack. Source a large basket from your local op shop or favourite craft store then fill to the brim with blankets. You'll find an array of snuggly, cost-effective options at IKEA and Kmart, or visit your local markets or second hand store for nanna chic crotchet all the way! Mix and match colours and prints for a whimsical vintage vibe or coordinate your colour palette for a more subdued approach.
Glow Jar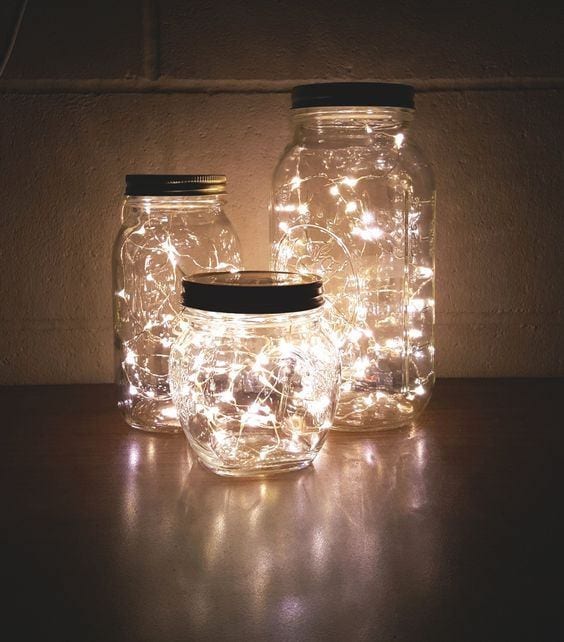 Candles add instant ambiance to any event but they're hard to keep alight when the wind picks up at an outdoor soiree. Prevent the night time breeze from plunging your al fresco affair into darkness with a DIY glow jar. All you'll need to complete this project is a collection of glass jars (bulk buy empty jars or ask your friends, rellies and colleagues to save them from cooking in the lead up to your wedding) and strings of battery powered micro-LEDs. Place the string lights inside the jars then tape the battery pack onto the lid. This hides it from view and makes it easy to unscrew the lids to turn the lights on when you need to! Position on tables, along paths or add string and hang from trees for a magical glow.
Outdoor Games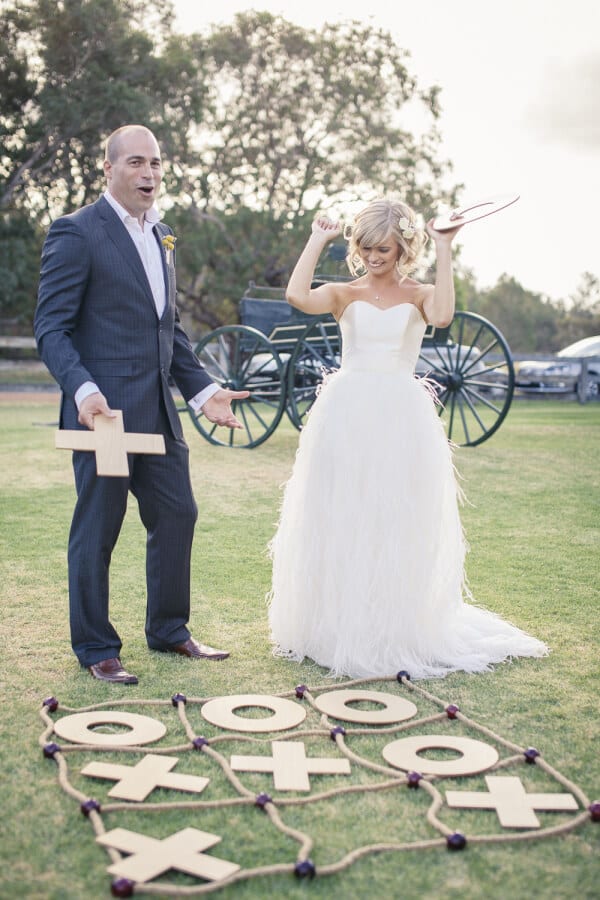 Outdoor games are a great icebreaker activity to help your guests get to know each other. Encourage friendly competition and create a catalyst for conversations with activities ranging from jumbo Jenga to beanbag toss or lawn dominos. Hey Let's Make Stuff has scoured the internet to find the best outdoor game DIY tutorials on the net so visit for inspiration and step by step guides.
Jumbo Crepe Paper Flowers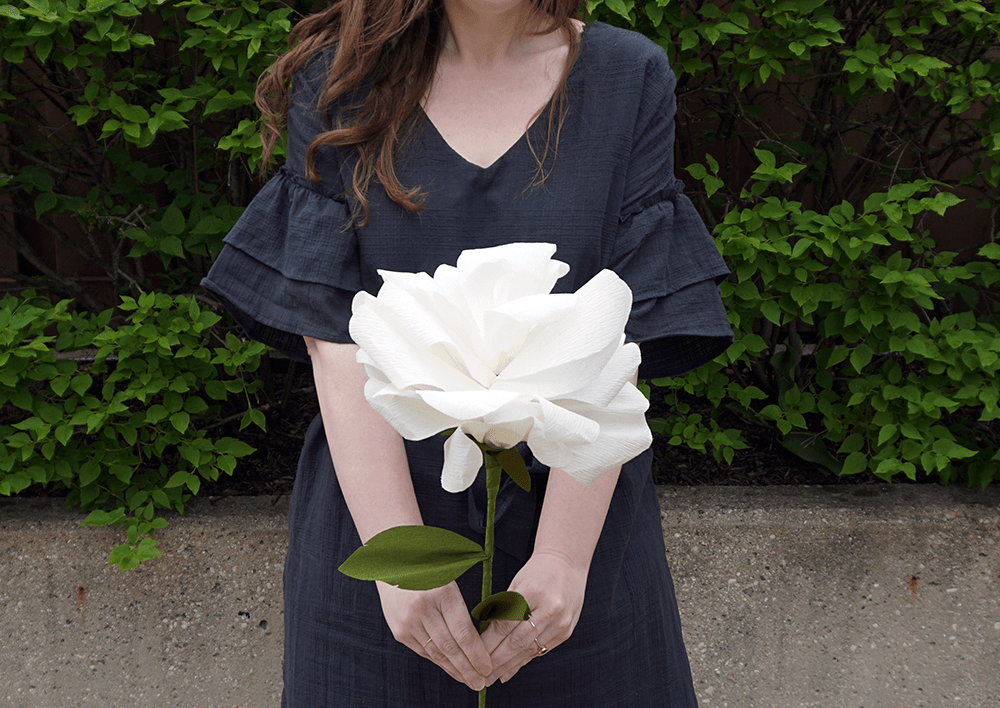 Save a fortune on a wedding florist by decorating your ceremony and reception with supersized crepe paper flowers. Stock up on crepe paper, hot glue, floral tape and paper wrapped stem wire at your favourite craft supplies store then follow this detailed guide by Offbeat Bride to build beautiful big blooms. While the results are stunning, this DIY can be quite time-consuming, so you may want to make regular crafternoons with your most enthusiastic friends part of the plan in the lead up to your wedding!
Holding your wedding in a warehouse space, hall or barn? These ideas will create a relaxed and romantic vibe with earthy tones, natural materials, foliage and vintage décor.
Hanging Greenery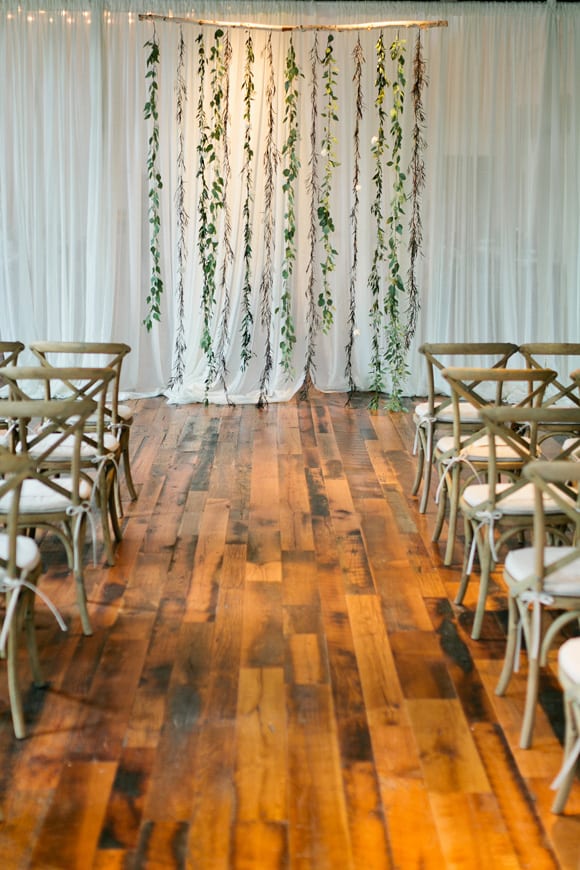 From an industrial warehouse to an inner-city backyard, it's possible to get back to nature in the middle of a concrete jungle with a simple yet stunning ceremony backdrop made with greenery and florals. Start with a large branch – keep your eye out for a good one during your local green waste collection or get a Tasker to deliver one after a garden prune – then attach long strands of foliage with twine to create a focal point for your I Dos. Visit BLDG25 for detailed instructions.
Eucalyptus Table Runner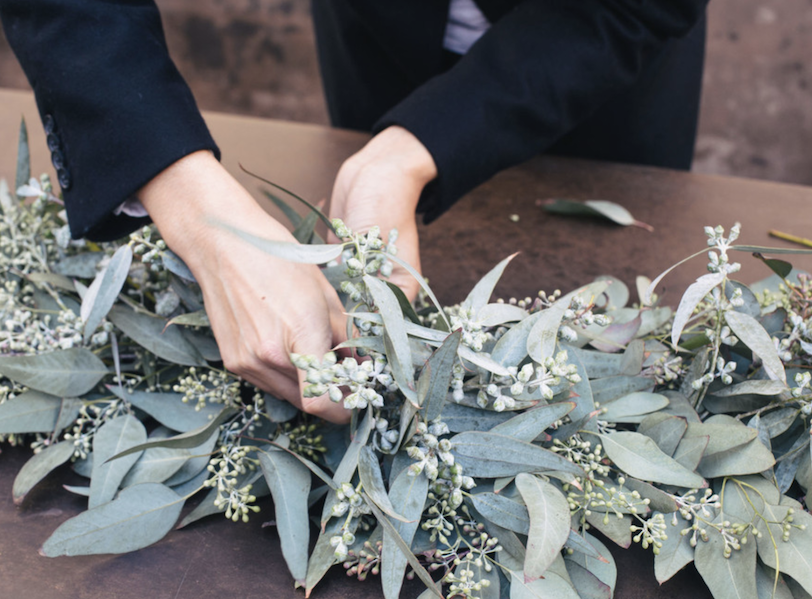 Fresh flowers are fabulous but they can also cost a mint! If you're looking for a way to decorate your tables without breaking the bank, we think you'll go (gum)nuts for eucalyptus table runners. A fragrant and frugal alternative to live blooms, this lush centrepiece idea is a cinch to assemble and can be done on the cheap, particularly if you have access to a gumtree in your backyard! Just bunch together handfuls of leaves along the table and secure with cable ties. You can then add flowers, metallic accents or trim to decorate in whatever style you like.
Wooden Signs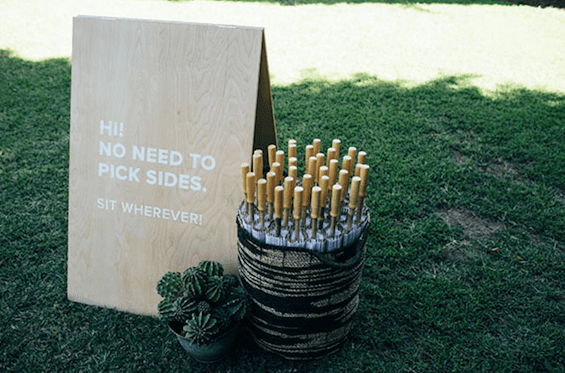 Nothing says 'rustic wedding' quite like a handmade wooden sign! From displaying your personalised hashtag to directing guests to key locations, or telling them where to sit or what's for dinner, a wooden sign can serve many purposes. You don't need to be a carpenter to create tree-riffic wedding signage thanks to this blog post by DIY queen Molly from Almost Makes Perfect. If you're unable to find wooden boards to suit, hire a handyman to cut sheets of timber to your desired size.
Birdseed Toss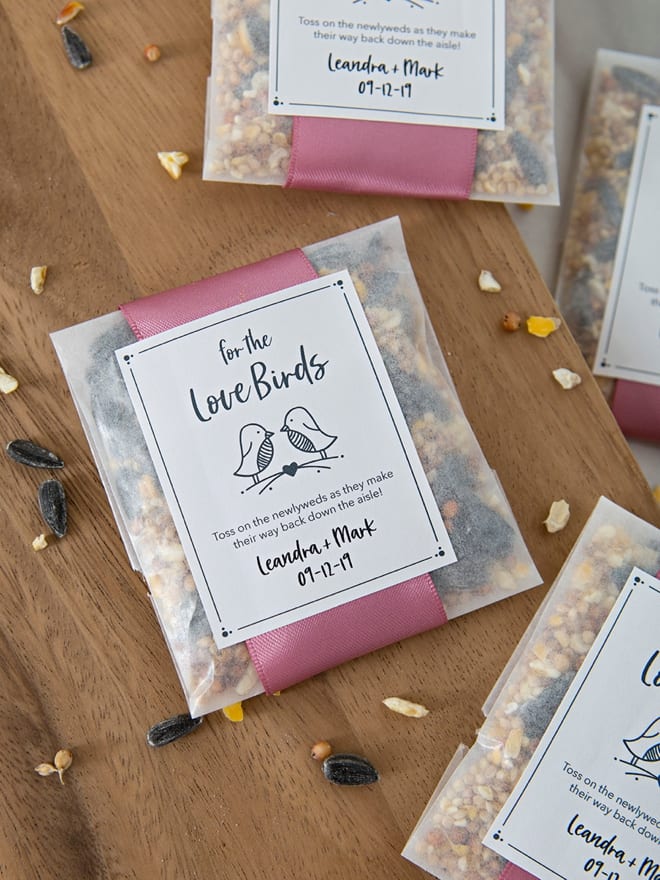 Hand out small bags of birdseed for your guests to toss into the air after you've sealed the deal with a kiss to attract love birds of a different kind to your wedding celebration. Eco friendly, and sure to be a popular choice with the native fauna, this (cheep) cheap animal-friendly idea comes courtesy of wedding DIY specialist Something Turquoise. They've even created labels that you can download, personalise and print to make the process that much easier.
Burlap Bunting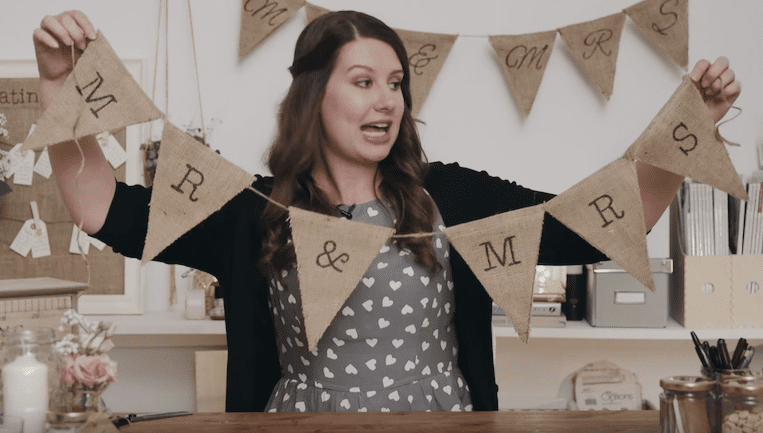 No rustic wedding is complete without a hessian element or three! A textile that's synonymous with rustic celebrations, this coarse woven material is perfect for making bunting. As Kate from House & Home demonstrates in this easy-to-follow tutorial, making burlap bunting is a simple process that offers instant country-appeal.
If you love sequins, sparkle, glitter and anything gold, these metallic DIY projects are sure to make it on to your pre-nuptials to-do list.
Gold Cheers Sign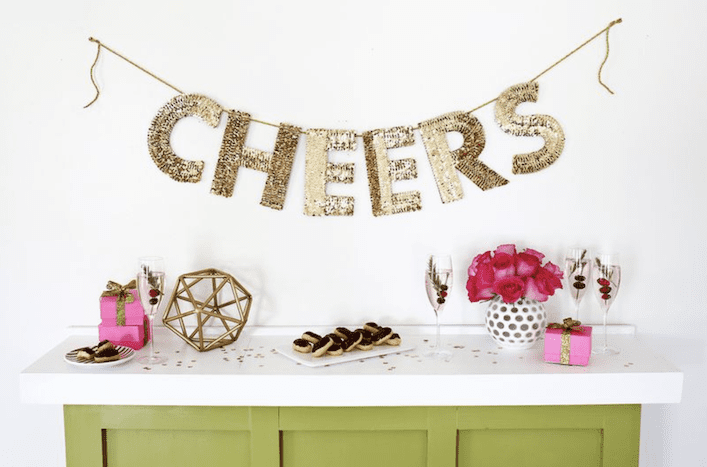 With this DIY from A Beautiful Mess the only thing standing between you and a fun focal point for your dessert table or bar area is a hot glue gun and some sequins. Fire up your trusty hot glue gun, cut out letters in cardboard then cover with gold sequin strips and voila, you have a gorgeous glittering sign ready to go!
Animal Cake Toppers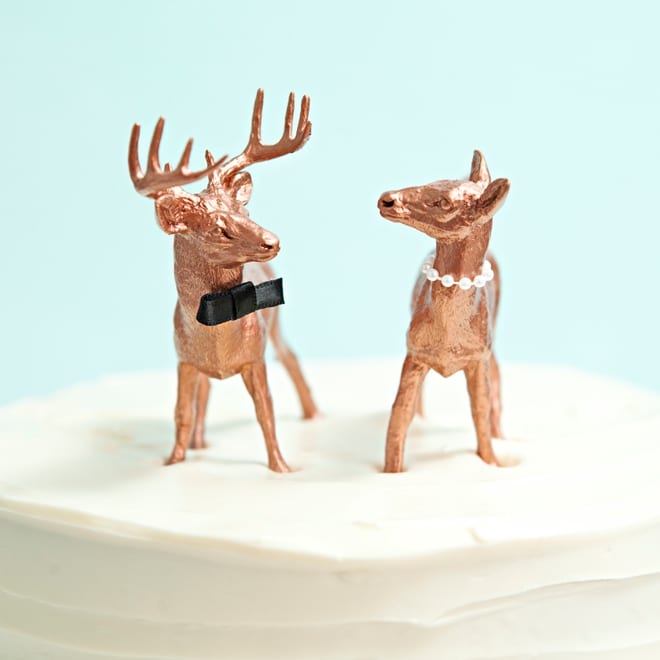 What animal best represents you and your better half? If you answered a pair of long necked brachiosaurus or a doe and buck, you're in luck, because this animal cake topper DIY is literally made for you! And, good news for anyone who doesn't relate to dinos or deers, you can use any pair of plastic animals for this project. This DIY is also a lovely post-wedding keepsake for the bride and groom.
Gold Crushed Can Vases/Planters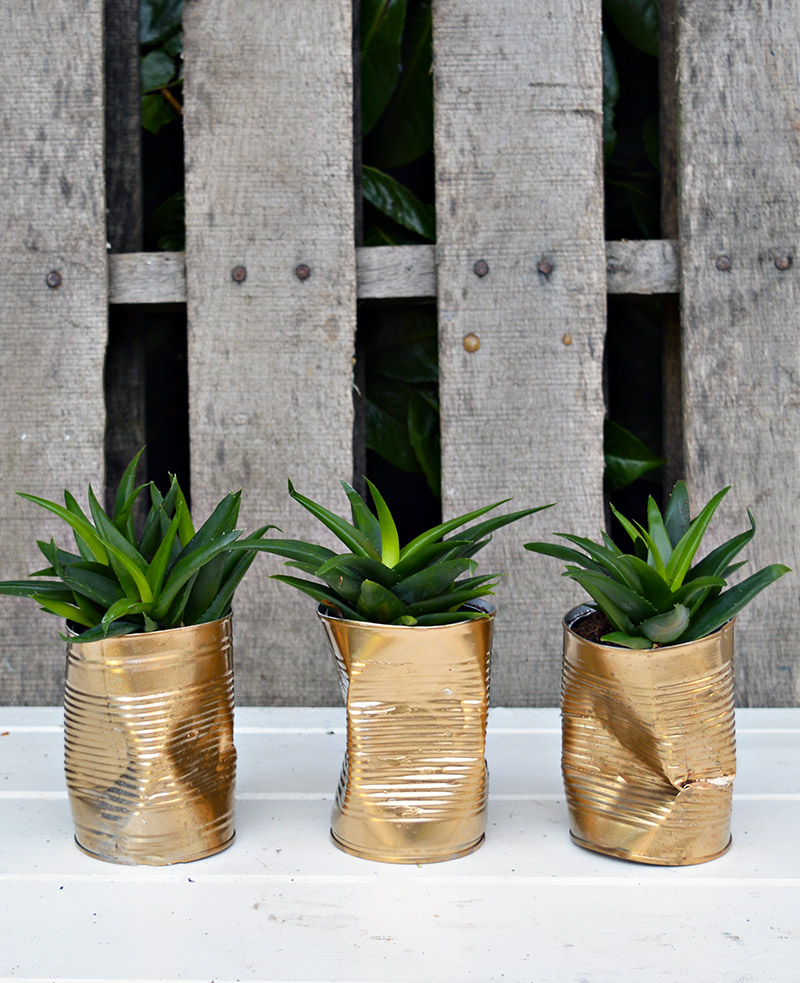 Turn trash into treasure with Pillar Box Blue's Gold Crushed Cans DIY. Start with some large cans then prepare to unleash any wedding-related frustration that's been building up by bashing the cans with a hammer. When you're happy with how they look, and you've fully expelled any seating-chart induced stress, spray the cans with a metallic paint of your choosing. Once dry, fill with flowers or succulents and you've got the makings of a gorgeous shabby chic centrepiece.
Brushed Gold Accent Invitations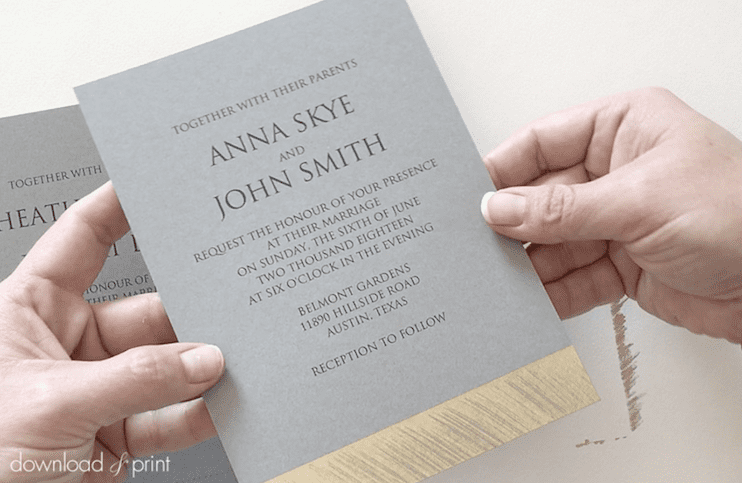 If you would rather spend your wedding budget on the event, rather than the invitations, you're going to love this project from Download & Print. Save yourself a fortune on professional invites by downloading a template, printing it at home (or at Officeworks) then adding a touch of luxe with gold accents. You don't need to be an accomplished artist to pull off this fast, cheap and very effective DIY.
Hanging Diamonds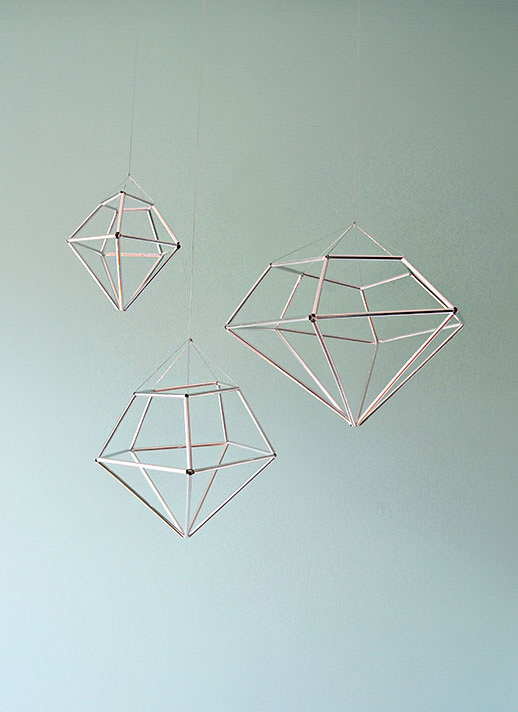 That gorgeous diamond on your engagement ring is probably feeling a bit lonely right about now. Make it some friends with DIY Hanging Diamonds created with paper straws, wooden skewers, washi tape and twine. Hang from the roof of your reception venue or from trees for an outdoor wedding. For bonus sparkle wrap your DIY diamonds in fairy lights or micro-LEDs.
If you prefer a tower of donuts to a three tiered cake, or concrete candles over candelabras, these modern wedding DIYs are for you!
Tassel Cake Topper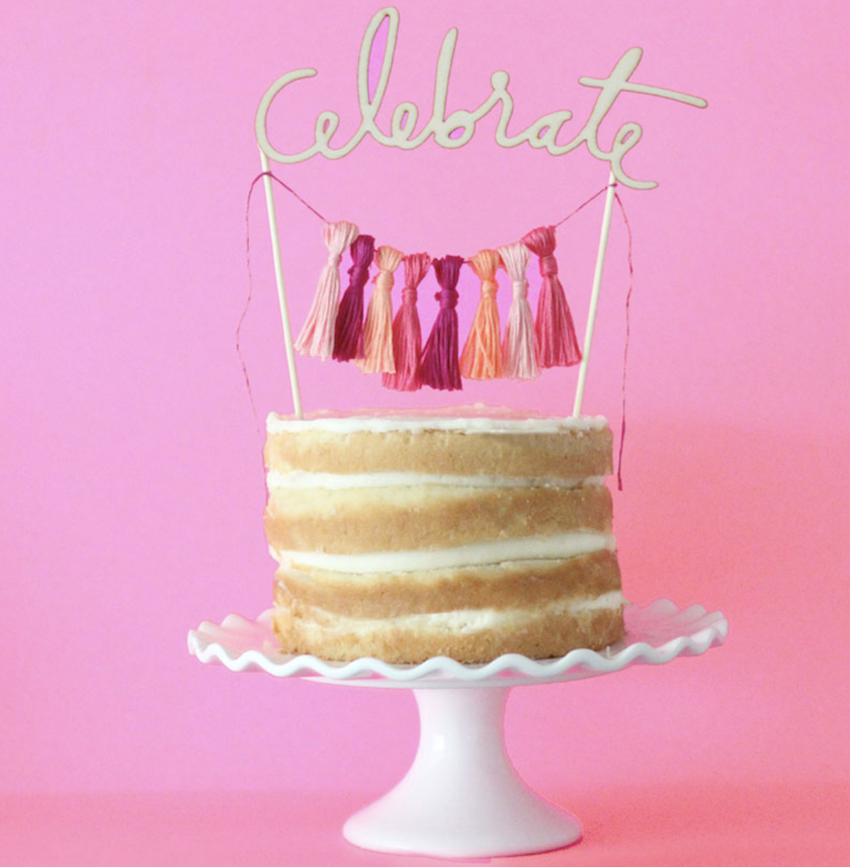 Making tassels needn't be a hassle if you follow Bespoke Bride's Tassel Cake Topper DIY. A gorgeous finishing touch for that multi-tiered naked wedding cake you've been eyeing off on Pinterest, this project takes less than 10 minutes to complete. In fact, the only time consuming aspect is picking which colour embroidery thread to use!
Concrete Candles Holders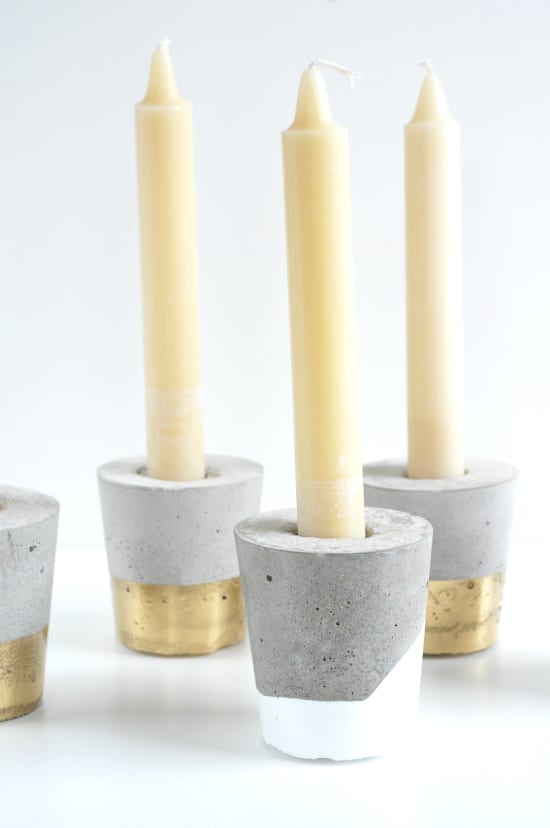 Looking for a decor idea that will stop your menus or placecards from blowing away and doubles as a thank you gift for your friends and family? Call off the search because these Concrete Candle Holders are just the thing. A cheap and cheerful alternative to the gold-dipped concrete candle holders popping up in trendy boutiques across Australia, this DIY is sure to prove popular with your guests (especially when they find out it's theirs to keep!). If pouring concrete is in the too-hard basket find someone handy on Airtasker to do it for you.
Donut Holders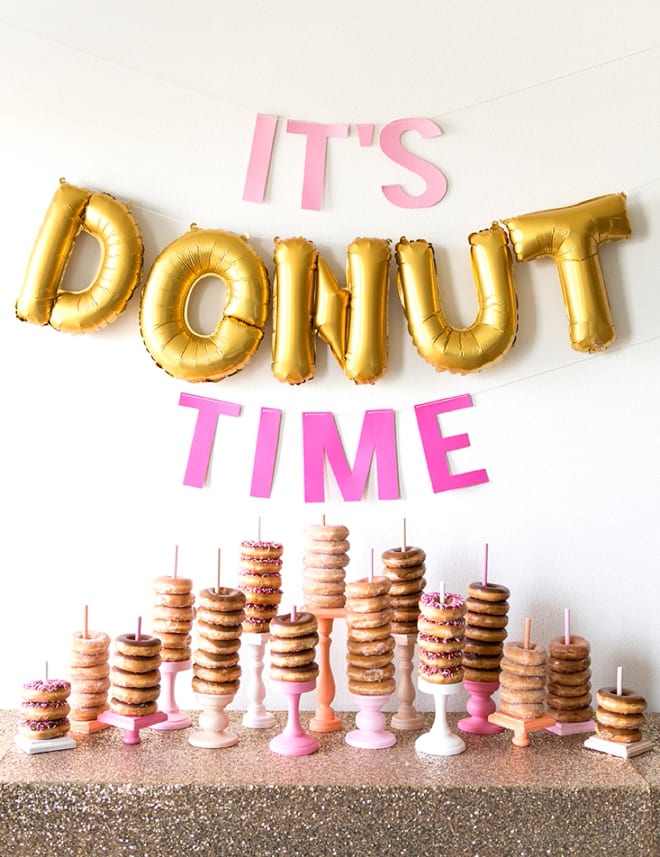 Forget about grazing tables because donut dessert displays are the next big thing in the world of wedding catering! Create a feast that your guests will drool over (hopefully not literally) with a forest of donuts displayed on candle holders. Start by creating the stands – if you don't own the necessary tools hire someone with the skills to drill – then paint in whatever colour(s) you see fit. Lastly, just add donuts. More details available via this DIY by Something Turquoise.
Balloon Heart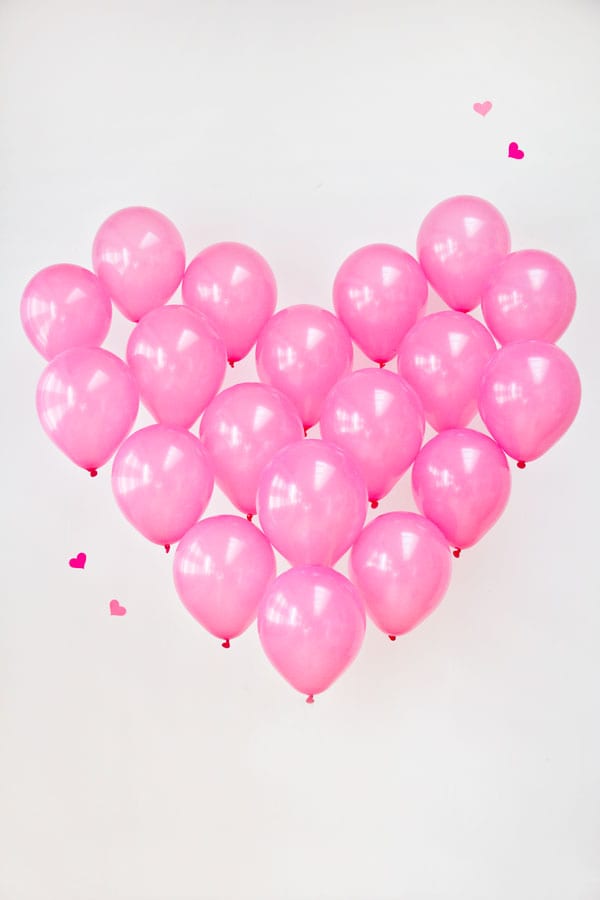 Once reserved for kids parties, balloons are having a renaissance as a decor element for chic grown up celebrations. Like the idea of a balloon garland but can't quite be bothered with the labour-intensive preparation? A floating balloon backdrop is a chic alternative for your ceremony or photobooth. Purchase a helium tank from Kmart or Spotlight, invest in some good quality latex or foil balloons (tip: foil balloons stay afloat for longer), then plan out a heart shaped arrangement. Use different lengths of fishing line anchored to small weights to keep the balloons in the right spot.
Streamer Backdrop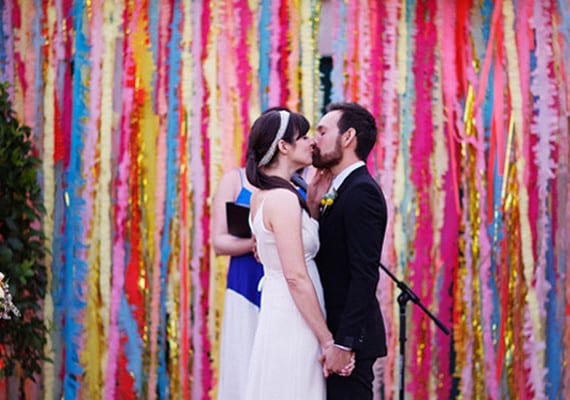 If you can't decide on just one or two colours for your wedding colour scheme, throw the rule book out the window and embrace every shade of the rainbow with this vibrant streamer backdrop via 100 Layer Cake. A wonderful way to imbue your I Dos with plenty of personality, this super fun DIY looks amazing in photos and even more beautiful IRL.
Featured image by Brianna Santellan on Unsplash
If you love these DIY wedding decorations but don't want to spend the weeks leading up to the big day stressed about getting everything done, Airtasker has an exceptional group of events professionals available to help with the handiwork and set up for your big day.