Weddings should be fun, not financially crippling.  Having a DIY wedding is a great way to save money and still have a wonderful wedding. Here are some ideas on how to have a DIY wedding.

Source:  Brit + Co
Planning your DIY wedding
One of the easiest ways to save cash on your wedding is to do as much planning as you can yourself!  If you have the time and love to make lists and be organised, planning your wedding and honeymoon will be a piece of cake. Search for and book your own venue, choose your own theme, do your own budget, etc. Use an online planner that you can take everywhere with you on your phone, or DIY your own wedding planner book. There are some great, free planner 'how to' guides and checklists online too.

Source: gloriajoy
DIY wedding invites
Get your DIY mission started by making your own 'save the dates' and wedding invitations. Gone are the days of the standard antique letter press look; think outside of the box and make something unique! Why not make your own little wooden fridge magnets, send a homemade cupcake, or use the end of a radicchio dipped in paint to create a rosette stamp?

Get the tutorial from Martha Stewart
Source: Elegant Wedding Invites
Wedding website/app
Many modern couples to be are opting to issue their wedding invitations with a wedding website or wedding app. You can definitely fit more detail in a digital invitation, and there are plenty of free sites and apps that let you customise your own. You can put everything on there from event details, to RSVP forms and song requests. Check out a purpose built site and app provider such as my wedding, or create your own from scratch using wix or squarespace.

Source: style me pretty
DIY flower crowns
Gorgeous, romantic crowns of florals are so much cheaper if you DIY. You can hire a florist for your bridal shower to teach you how to make them, or you could easily look up some instructional videos on YouTube and go from there. All you need is flowers (fresh, dried, silk or greenery), florist wire, florist tape and scissors.

Source: Flower Girl Los Angeles
DIY wedding centrepieces
You can get so creative by doing your own centrepieces for the bridal and guest tables at the reception venue. Think about the theme of your wedding, the style and location of the venue, and what materials will go well with it. You could make the centrepiece below using a glass jar (start collecting now), spray glue and rose gold glitter.

Source: The Wedding of My Dreams
If you're looking for more centrepiece and decoration inspiration, we have plenty of DIY wedding decoration ideas for every theme.
DIY wedding cakes
Everyone knows that as soon as you say the word 'wedding', everything triples in price! Keep your wedding budget under control by either making your own cake, or finding a talented friend or relative who can make one for you.
DIY wedding photography
Photography is so easy to DIY!
Get guests to take the photos by placing disposable cameras on tables
Set up a photo booth with some props and an Instagram hashtag for your guests to tag themselves in
Get a friend with some exceptional photography skills to take the ceremony, reception and bridal party photographs, or
Get an Airtasker event photographer to capture some memories for you.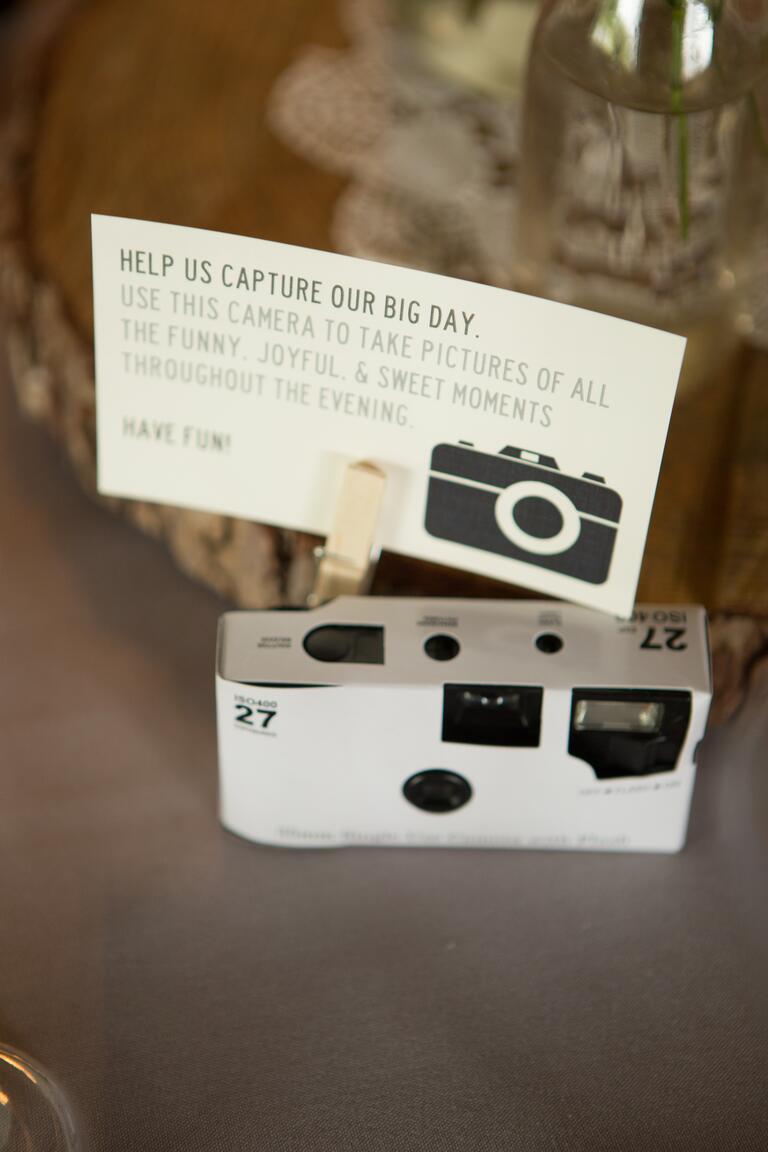 Image credit: Grant Watkins Photography via The Knot
DIY wedding favours
Sugared almonds? No thanks. Have fun by making your own wedding favours for guests. Get creative; you could make something edible, something that will grow, or something they can enjoy at the wedding (e.g. mini cocktails or a beer cooler). If you have little ones in attendance, keep them occupied by making some DIY colouring book favours.

Source: evermine OCCASSIONS
Airtasker have a great group of event and wedding professionals ready to help you out on your big day.  Happy DIY!