If you want to liven up your living space, purify the air or bring a bit of the outside in, houseplants can make an unbe-leaf-able difference to your abode.
We've found the best places to buy indoor plants all over Australia, so skip to the end to find a nursery, plant store or market near you!
Keen to green your house but not sure where to start?
Here are 10 of the best indoor plants for Australian homes: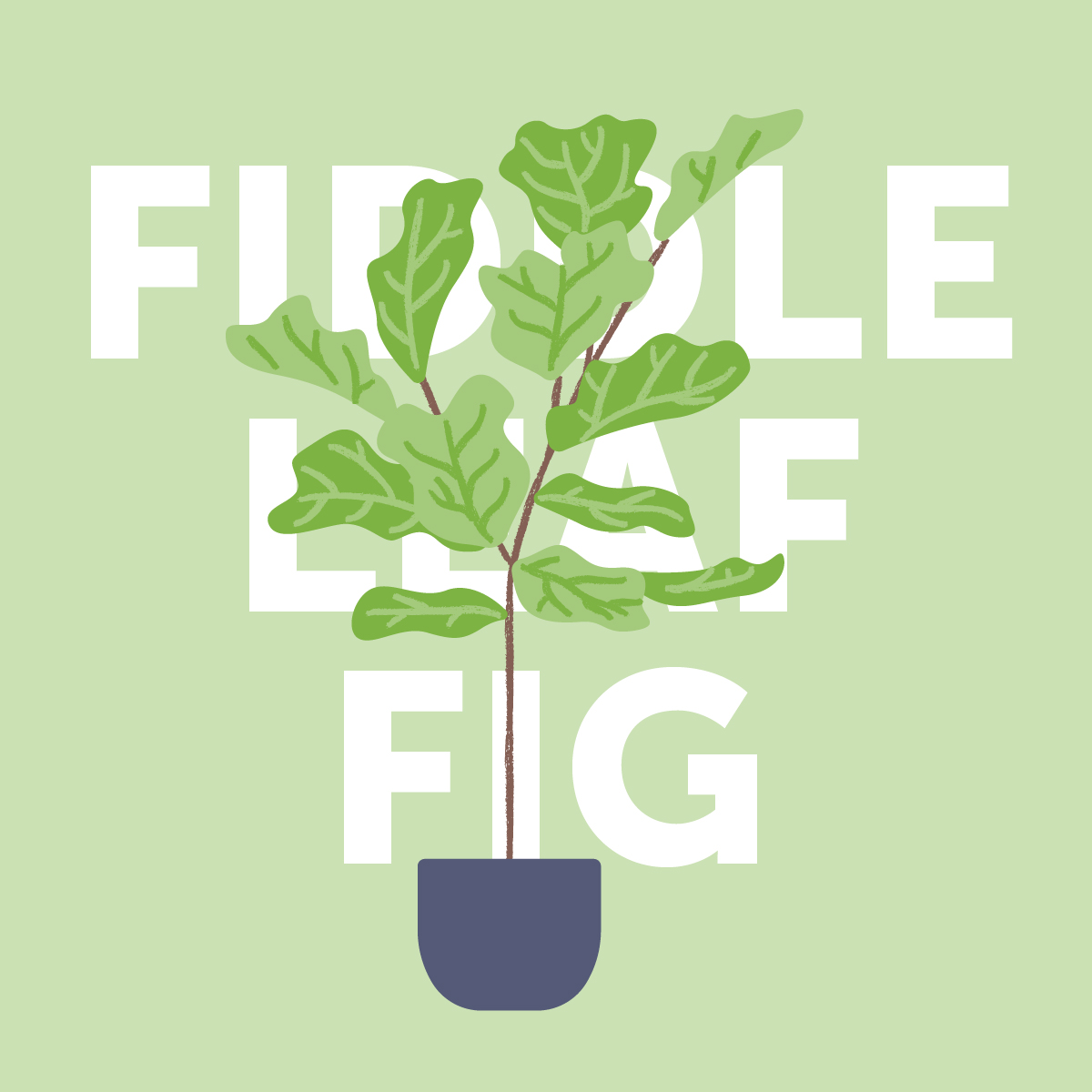 1) Fiddle Leaf Fig
If you don't own a Fiddle Leaf Fig do you even #houseplant? The most popular houseplant in the world (according to the gospels of Instagram and Pinterest), Fiddles are prized for their large, luscious leaves.
Much like a toddler that loses its cool when it's not getting enough attention, Fiddles are temperamental and will sulk if conditions aren't exactly to their liking. The key to keeping your Fiddle in a good mood is to position it in a well lit spot (but not immediately next to a window where it's likely to cop the brunt of the Australian sun) and only water occasionally.
Before watering, stick your finger into the soil and if it feels wet, don't water again until it has dried out (this is a good rule of thumb for all houseplants).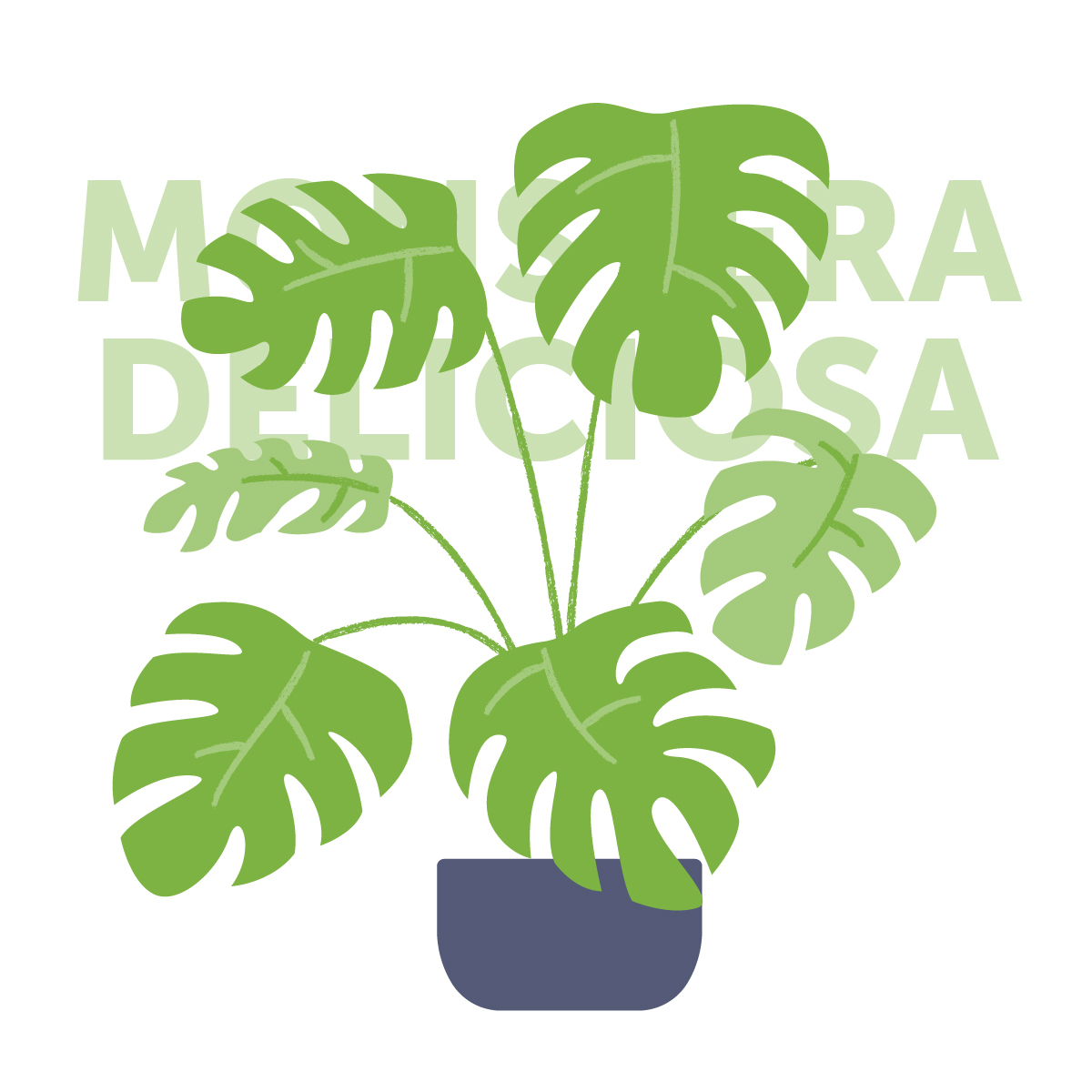 2) Monstera Deliciosa
Monstera Deliciosa, Swiss Cheese, Split Leaf Philodendron, Mexican Breadfruit or Fruit Salad plant… whatever you call it, there's no denying the popularity of this suburban favourite. Not convinced? Check out #MonsteraMonday on Instagram for bulk inspo.
While some houseplants are content to grow in a small pot, Monsteras need room to move, so think big when deciding on a pot and where to position it in your home as they can be hard to move once established (unless you hire a helper on Airtasker, of course!).
Hailing from the tropics, Monsteras love humidity, so will flourish when placed in your bathroom (so long as there is plenty of natural light available) where they can soak up your post-shower mist. If you want some more bathroom greenery, check out these bathroom ideas which look at both hanging and potted varieties.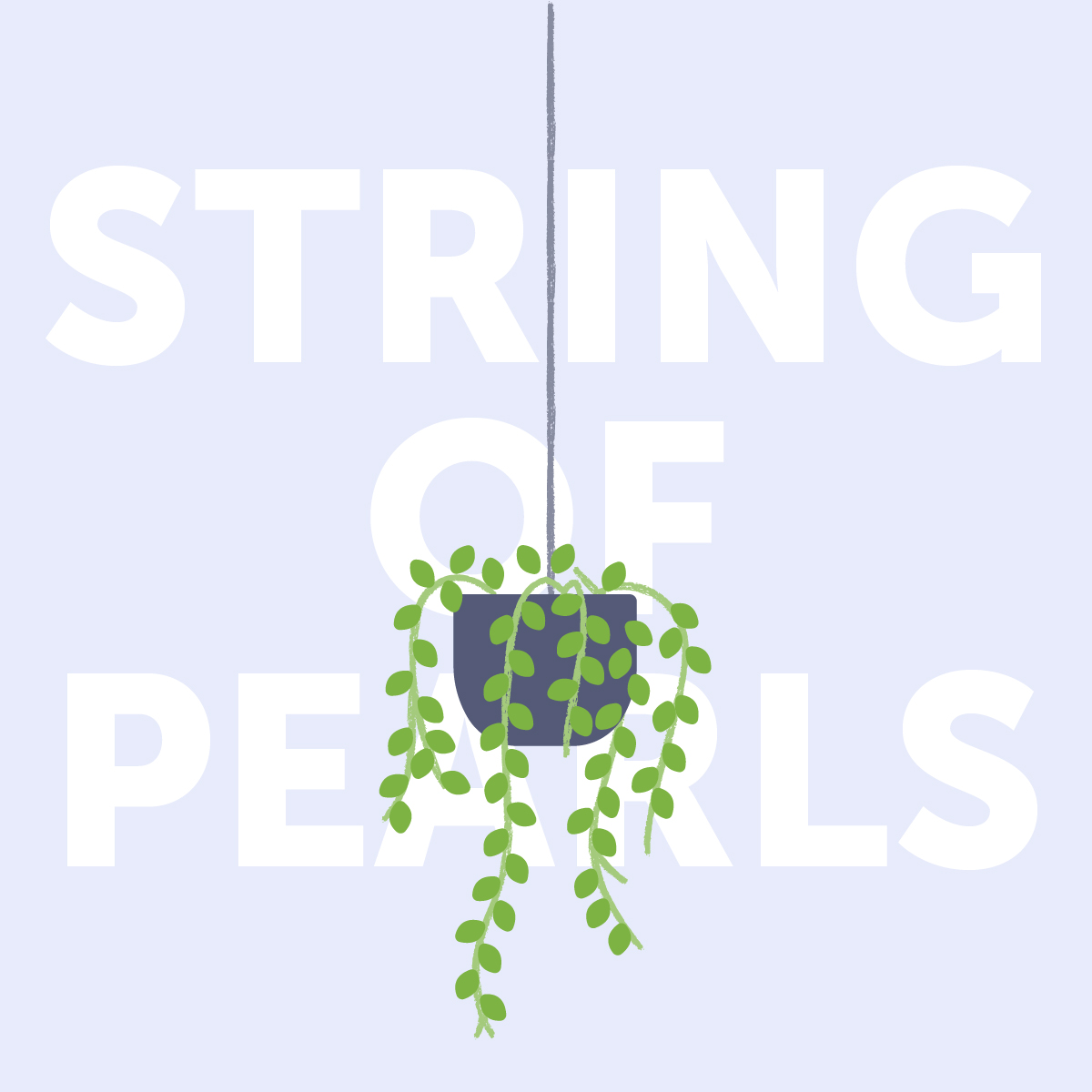 3) String of Pearls
No shelfie is complete without the cascading tendrils of a String of Pearls but before you race out to the shops, think twice because this highly photogenic plant is a tricky beast to keep alive.
As with many indoor plants, this beauty prefers indirect sunlight and well drained soil, so you'll need to pop it in a pot with numerous drainage holes and resist the urge to water regularly. Alternatively, find a vessel you love (anything from an old kettle to a beautiful bowl) and get someone with a drill to to drill some drainage holes.
When purchasing String of Pearls you will likely only find small, immature versions available at major nurseries; for more established plants check out Gumtree or plant auction Facebook groups in your area, or one of the plant stores listed at the end of this article.

4) Devil's Ivy
Don't be fooled by the name, Devil's Ivy is a heavenly addition to any home/plant collection. Second only to a succulent in terms of its ability to survive living with somebody who isn't blessed with the gardening gene, Devil's Ivy is made of tough stuff.
Plant in a pot or vessel of your choosing (size doesn't matter) and position wherever you like. Dark corner? No worries. Bright window sill? On the balcony? Not a problem. You can place Devil's Ivy just about anywhere and it will continue to survive against the odds so long as you water it regularly.
As your Devil's Ivy grows fuller, propagate new plants by cutting off established leaves and leaving the stems in water until they grow new roots. Voila – free plants!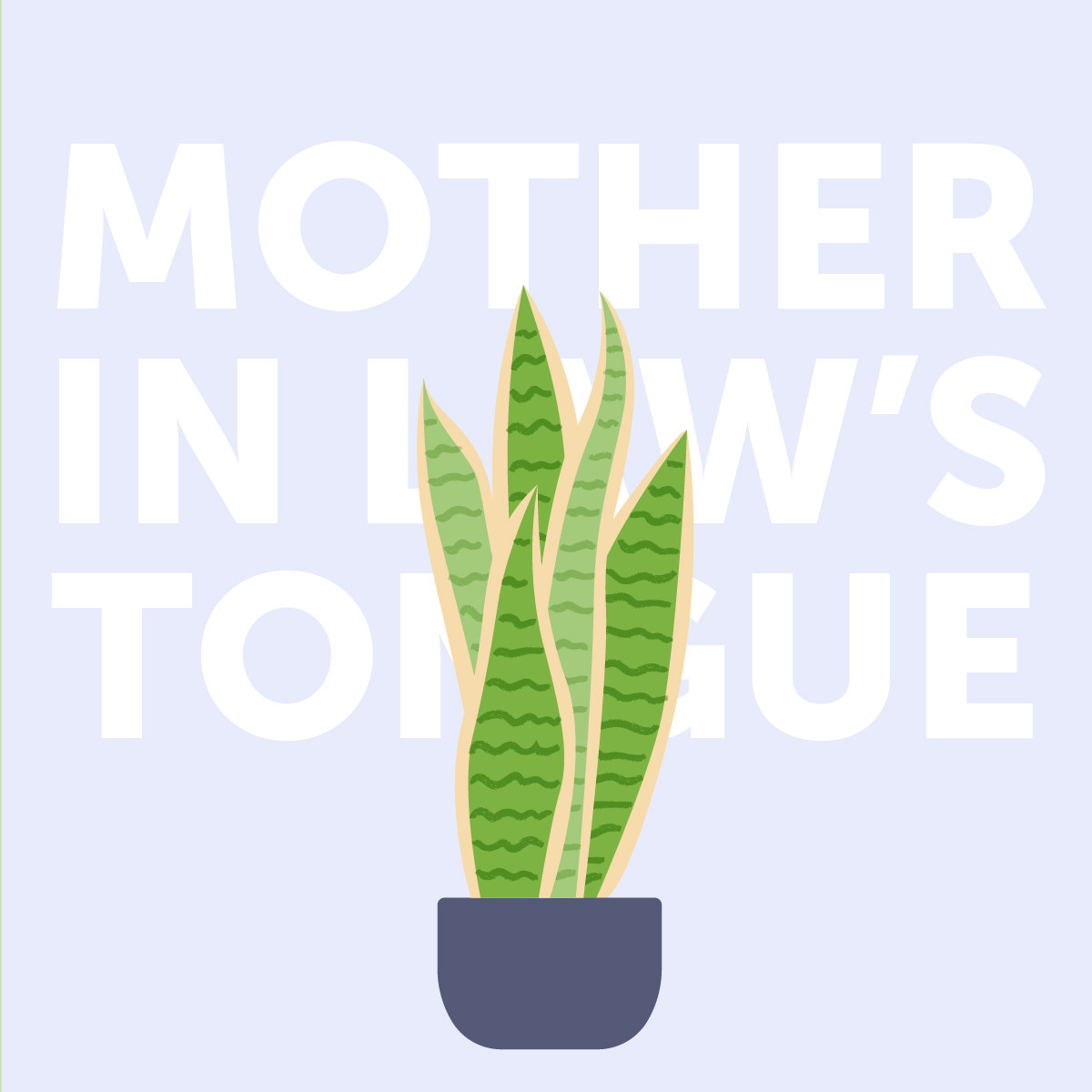 5) Mother In Law's Tongue
A popular decor choice in trendy cafes across the country, the eye catching Mother In Law's Tongue is a distant relative of asparagus (which explains the tall, shoot-like leaves) but please, try to resist the urge to serve it up with hollandaise on toast.
Tough in appearance and durability, this breed is harder to kill than a bad guy in a horror film so don't worry too much about over or under watering.
Sold at most commercial garden centres, Mother In Law's Tongue is so common and easy to grow that websites like Gumtree are packed with them, where they're generally a lot cheaper than your neighbourhood nursery. Shop around to find the best plant at the best price and if you locate a particularly large one that won't fit in your car (they can grow up to 3-4 feet tall!), hit up Airtasker for help with transport.

6) Calathea
A rising star on the houseplant scene due to its striking leaves, the elegant Calathea is quickly gaining traction with plant collectors and amateur green thumbs.
To flourish, Calathea require some serious TLC including being kept hydrated with distilled water (as poor quality tap water can cause leaf burn), plus regular fertilisation.
Prune off dead leaves to support new growth and expect to experiment with different spots in your home until you find one with the perfect blend of light and humidity – your bathroom is a good starting point. You'll know you've found its dream destination when new leaves start to grow.

7) Tillandsia
Are you a self confessed black thumb capable of killing a houseplant with nothing more than a sidewards glance? Fear not because Tillandsia thrives in the unforgiving deserts of Mexico, so chances are it will flourish in your one bed apartment or family residence.
So long as you protect this spiky stunner from frosty weather and cold draughts, Tillandsia will reward you by surviving longer than any family pet you've owned to date.
While most houseplants require a dedicated pot filled with potting mix or soil, Tillandsia plants get all of the nutrients they need from the air, so they'll grow just about anywhere. Forget about them in winter but give them a quick spritz of water every couple of weeks in summer.

8) Rubber Plant
Any indoor gardener worth their watering can owns a Rubber Plant or two. Poised to overtake Fiddle Leaf Figs as the most popular houseplant of 2018, Rubber Plants will grow huge, or stay small, depending on the pot they're in.
For a Rubber Plant that towers over your couch, opt for a gigantic pot. For a pint sized plant that won't overshadow the prized midcentury pottery collection on your vintage sideboard, go for a compact pot.
Water regularly, position in a sunny nook and wipe the leaves clean of dust from time to time to encourage growth.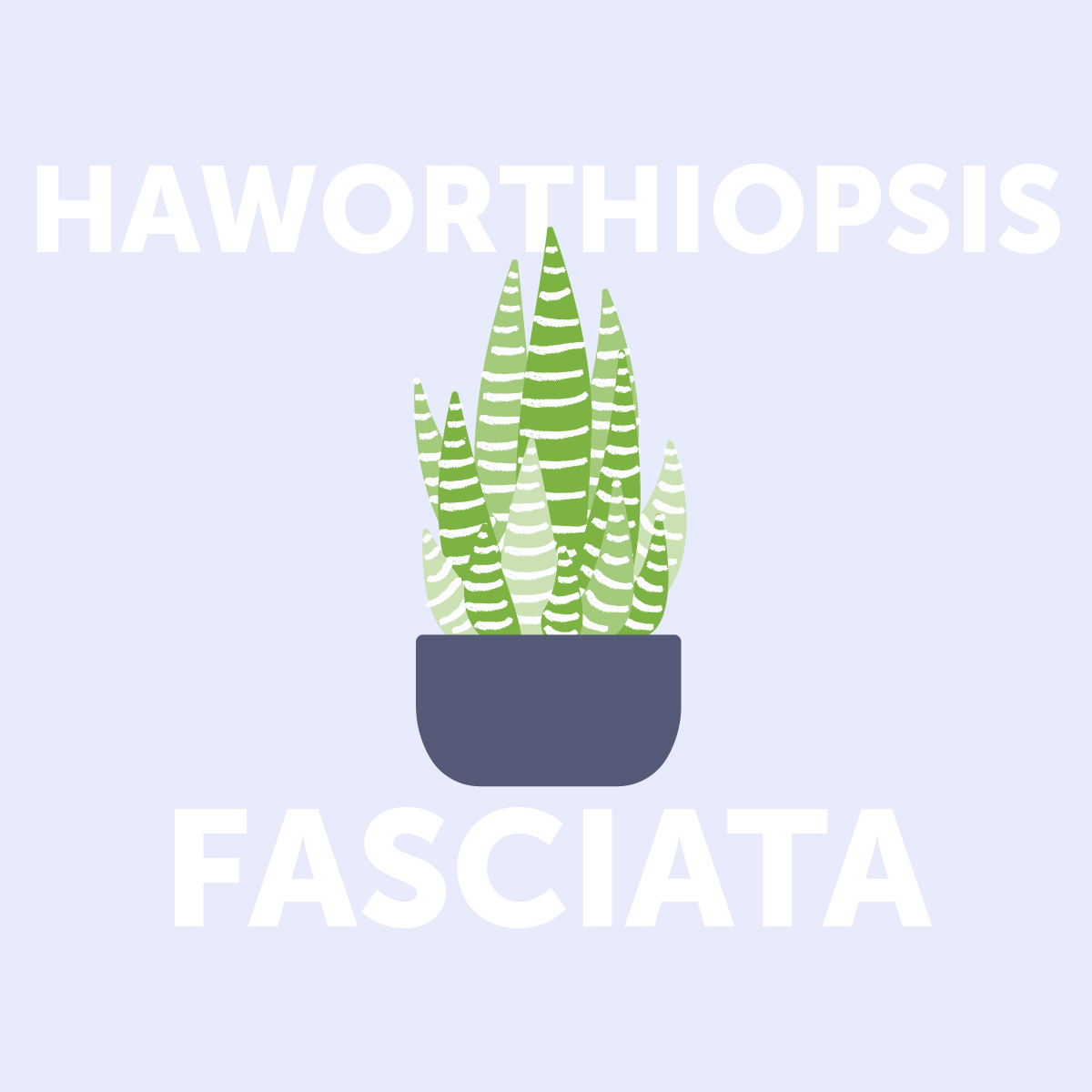 9) Haworthiopsis Fasciata
The gateway species of the gardening world, succulents appreciate minimal watering and maximum sunlight, so they're a cinch to keep alive.
For newcomers to houseplants we suggest earning your stripes with Haworthiopsis Fasciata, also known as the Zebra Plant. Guaranteed to thrive on neglect, Haworthiopsis Fasciata is at its happiest when positioned on a well lit windowsill with minimal intervention (ie: it doesn't require regular watering).
This spiky fella will only grow up to 10cm-13cm at best, so pick a small pot and let mother nature do the rest.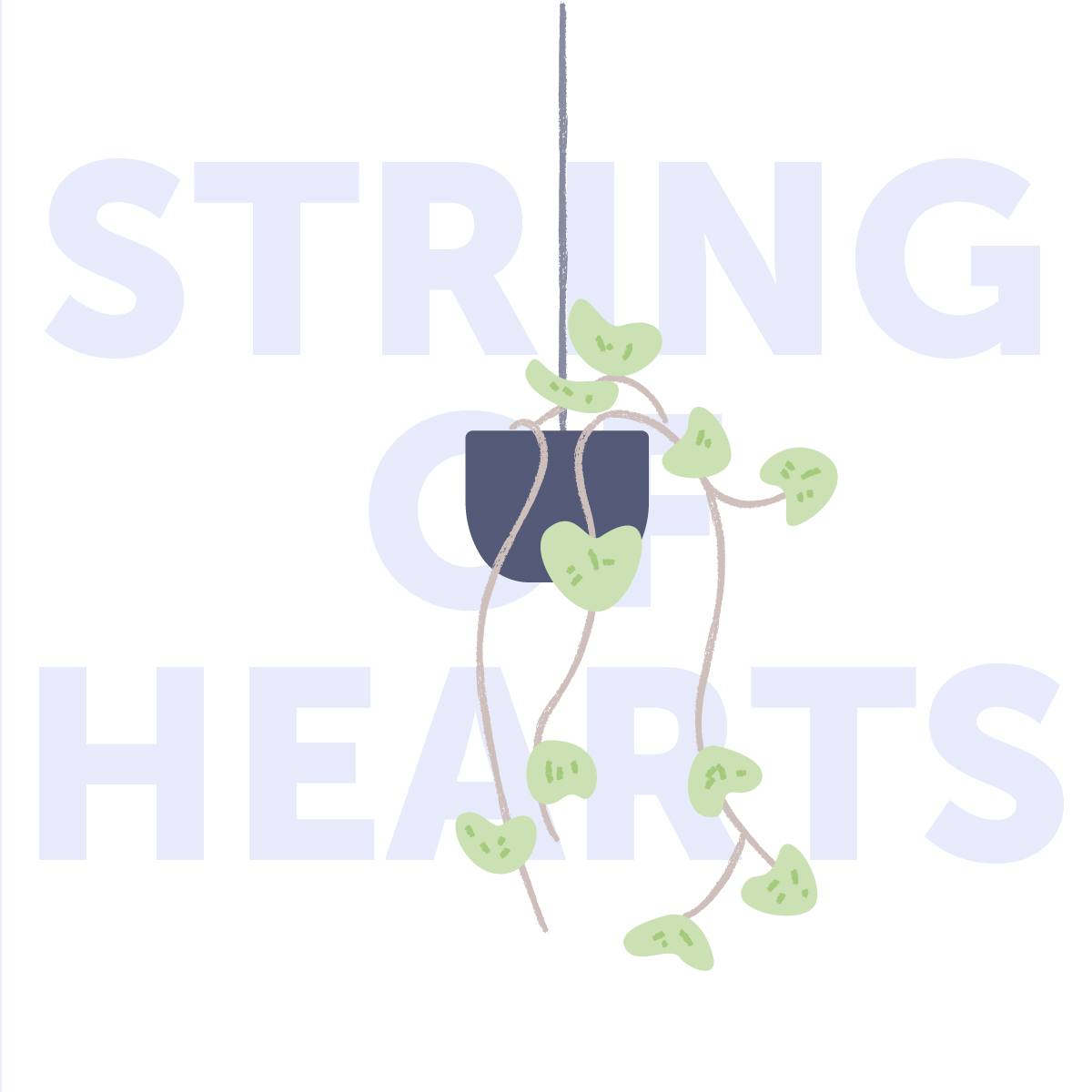 10) String of Hearts
Unlike that person you met on Tinder who seemed so promising but is now ghosting you, this succulent vine won't go breaking your heart.
Also known as Ceropegia woodii or Chain of Hearts this delicate trailing vine is the perfect match for that gluten free, free range, fair trade artisan hanging planter you've been eyeing on Etsy. A happy String of Hearts will grow tendrils up to four metres long when not overwatered and planted in well draining soil in a bright, sunny location. Like a succulent String of Hearts appreciates dry air, so best to avoid the bathroom/laundry.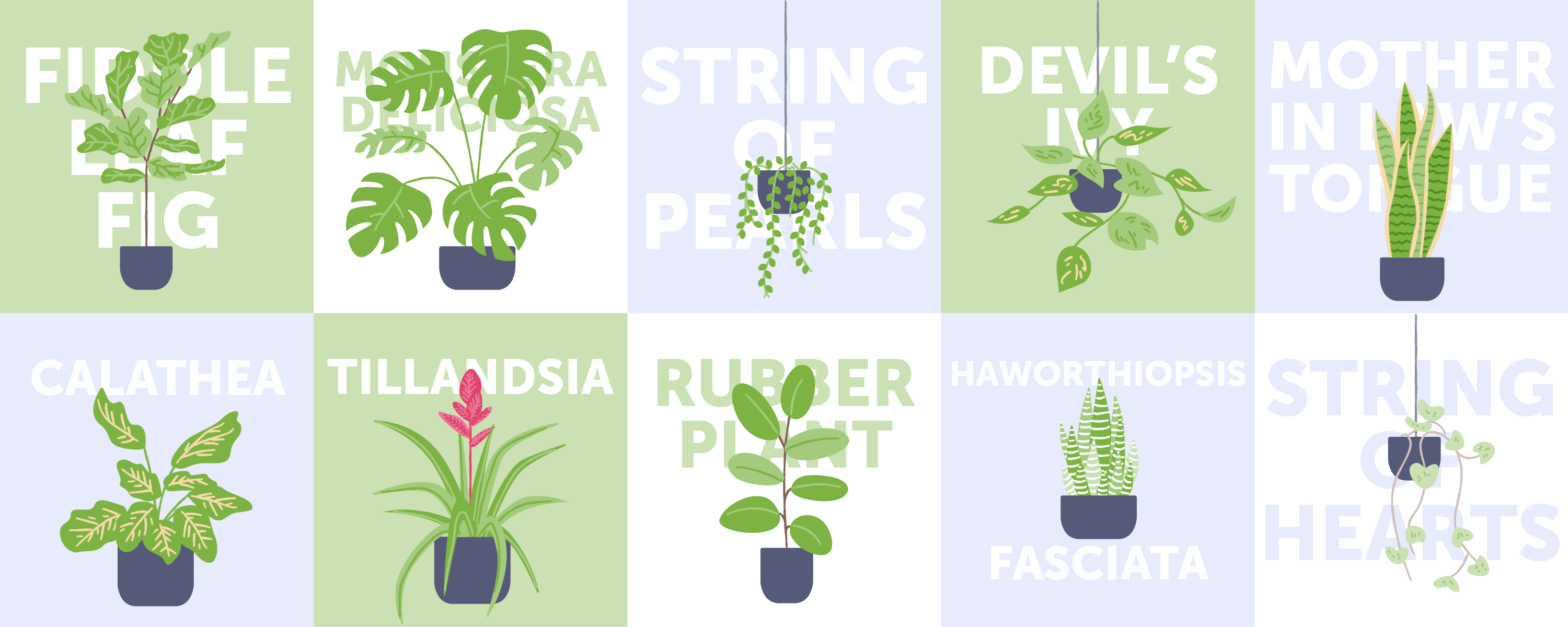 Now you know which plants to look out for, here's where to get them!
Most large Bunnings and IKEA stores around Australia carry the most trendy indoor plant varieties (we're looking at you, Monstera), but for more unusual houseplants and variations in colour and style check out these independent nurseries and plant shops.
Where to buy indoor plants in Sydney / NSW:
Butterfly Blooms Garden Centre – 162-166 Unwins Bridge Rd, St Peters NSW 2044
A secret oasis in the Inner West, this independent garden centre has both indoor and outdoor plants plus a huge range of pots, from traditional terracotta to colourful contemporary styles.
Garden Life – 158 Princes Highway, St Peters NSW 2044
When the space you need to fill is more airy atrium than dark corner you need to visit Garden Life. A calm-inducing warehouse space filled with trailing greenery, carefully sculpted trees, huge pots and rustic-but-ever-so-stylish planters.
Newtown Garden Market – 538 King Street, Newtown NSW 2042
Describing themselves as "the only jungle in Newtown" you can bet you'll find all your green dreams here.
Domus Botanica – online
With the ethos that "green spaces are better places" Domus Botanic is sharing the love of indoor plants with a perfectly curated selection of plants, plant stands and botanical accessories online.
Where to buy indoor plants in Melbourne / VIC:
Vasili's Garden – 21-25 Munro Street, Coburg VIC 3058
Go for the plants, stay for the TV show…we'll leave that one for you to discover!
Ceres – Cnr Roberts and Stewart Streets, Brunswick East VIC 3057
Way more than plants, CERES (the Centre for Education and Research in Environmental Strategies) Community Environment Park is an urban farm and education centre. Learn all about the secret life of plants while you're picking up some leafy gems from their nursery.
Roraima Nursery – 20 Swan Street, Lara VIC 3212
If you like your houseplants sculptural and spiky get along to Roraima who have one of the largest collections of succulents we've ever seen! A perfect indoor plant choice for people who forget to water or go travelling a lot.
Bulleen Art & Garden – 6 Manningham Road West, Bulleen VIC 3105
Whether it's a Snake Plant, String of Pearls, Cyclamen or Calathea you're after BAAG has plenty of options and plenty of advice to go with it. Check out their detailed fact sheet for growing indoor plants successfully.
Where to buy indoor plants in Brisbane / QLD:
Oasis Plant Nursery – 65 Herston Road, Kelvin Grove QLD 4059
Only open on Fridays and Saturdays, Oasis really is a little oasis filled with plants grown especially for the Brisbane climate.
Mappins – 240 Montague Road, West End QLD 4101
A converted warehouse filled with everything you need to convert your empty space into green space, Mappins has indoor plants, succulents, bonsai, terrariums and even aquariums! Want to build a vertical garden on your balcony or install a miniature forest in your living room? Mappins will make it happen.
Where to buy indoor plants in Canberra / ACT:
Greengold Nursery – 12 O'Hanlon Place, Federation Square, Nicholls ACT 2913
Run by an enthusiastic team of experienced horticulturalists, Greengold is the place to go for expert advice. They'll happily help you decide on which plants to choose for a particular space, no matter the size or restrictions.
Heritage Nursery – Weston Park Road, Yarralumla ACT 2600
Palms, ferns, succulents, orchids…whatever type of indoor plant has sparked your obsession you'll find one or three to add to your apartment or office here.
Willow Park Nursery – 6 Beltana Road, Pialligo ACT 2609
Get your plant fix wandering through extensive greenhouses at Canberra's oldest nursery, then pop next door to:
Bliss Garden & Giftware – 8 Beltana Road, Pialligo ACT 2609
for an epic range of pots and planters (plus more plants to put in them, of course). You'll find everything from big glazed pots to woven planters and quirky patterned styles – and a resident peacock!
And hot tips for Canberra – apparently there's an old man who sells great succulents at the Old Bus Depot Markets on Sundays and the Trash & Treasure Markets in Jamieson have cheap and cheerful ex-office plants looking for new homes!
Where to buy indoor plants in Adelaide / SA:
Charlie & Jack – Rear 2 Sturt Street, Victor Harbor SA 5211
Packed with popular houseplants aplenty, from the Swiss Cheese Monstera to stunning succulents, a chic range of pottery planters and a resident doggo called Juno.
Semaphore Garden & Pets – 119 Semaphore Road, Semaphore SA 5019
Plants, pots AND pets? What more could you want? (Also, Adelaide, we're loving how much you like animals).
Foliage Plant Studio – 9 Cross Street, West Hindmarsh SA 5007
For all the favourites plus rare and hard-to-find indoor plants, delicate clippings and lovely planters.
Karkoo Nursery – 207 Main Road, Blackwood SA 5051
Fancy a rum cocktail and a bit of jazz while browsing for a miniature pineapple plant? Get down to Karkoo Nursery for plants, punch and pizzazz.
Where to buy indoor plants in Perth / WA:
Little Leaf Co. – 4/496 Marmion Street, Myaree 6154
A creative atelier and indoor garden studio, Little Leaf Co. is a botanical oasis for budding plant parents. Find a huge range of pots, planters and plant stands from the likes of Pop & Scott and Jones & Co among the greenery.
Tony and Sons Nursery – 713 Gnangara Road, Lexia (Landsdale) WA 6065
A must-visit for large scale indoor plants including the popular Fiddle Leaf Fig (Ficus Lyrata) and dramatic Bird of Paradise (Strelizia Nicolai). Tony, Maria and family have been supplying ornamental plants across WA since 1980 so you know you're in good hands!
Creation Landscape Supplies – 139 Stirling Highway, North Fremantle WA 6159
From on-trend favourites to rare varieties you'll find indoor plants for every surface in this lush oasis. Top stock includes Chain of Hearts, Hoya, Philodendron, Devil's Ivy, Alociasia and Pony Tail Palms.
Green Room Decor – 34 Eighth Avenue, Maylands WA 6051
Find lush plants and heaps of planters in stylish tones and natural textures in this zen space in Maylands.
Salty Gold – 244 South Terrace, South Fremantle WA 6162
Want to give the gift of plant? Start here! Ready-to-go greenery plus gorgeous pots and planters of all varieties, from painted concrete to woven hanging baskets.
Green Assembly – online
If don't want to physically wander through aisles of greenery to find your perfect new plant friend browse the digital windowsill here instead! Plants, pots and delivery in one, easy.
Where to buy indoor plants in Hobart / TAS:
Howrah Nursery – 469 Rokeby Road, Howrah TAS 7018
A true garden centre with everything you need to cultivate your indoor garden, from plants to pots to potting mix. Dare you not to walk away with some seedings and a citrus tree too.
Redbreast Plants – Flowerdale and Margate locations
Not technically indoor plants, but an incredible selection of Australian native plants. We're sure you could find a way to get some of these beauties inside! Check out their listings of plants suitable for container planting to get inspired.
Know somewhere else to get amazing indoor plants near you? Let us know in the comments!
Plant illustrations by Jin Ju Hong.
Need a handyman to help install your new hanging planter? Find one on Airtasker.