If your bedroom is overwhelmed with clutter, it might be time to do some spring cleaning and sort out your storage. The good news is that there are so many smart storage hacks that can really elevate your bedroom. Whether you have a smaller space to work with or something a little larger, there's bound to be something for you with these bedroom storage ideas.
Baskets
Baskets not only serve as a cool decor piece to add to your space, but they also  naturally work great for storing things in. They really are such a cost-effective and quick way of putting away many different items.
Built-in cabinetry
This one is for you if you're building a home or have the space for it. Built-in cabinetry is the perfect permanent solution for all your storage needs, and if you already have a carpenter on hand for other work, it's a no brainer to get them to take care of wardrobes and other storage as well. It will make for amazing continuity throughout your home.
Freestanding drawers and cupboards
If you're not quite ready to commit to something permanent (or maybe you're renting), adding freestanding drawers and cupboards to your bedroom is the easiest way to store any items.
Ready to say goodbye to clutter and hello to a nice, neat and organised abode? Let's dive into ## bedroom storage ideas.
1. Bedside drawers
Let's start with the obvious option. Bedside drawers are actually something that can sometimes be overlooked. But not only do they make your bed area look well put together, but they double as handy bedroom storage. Bedside drawers are great at hiding all your bedside table necessities by putting them away but the beauty is that your things will always be in reach!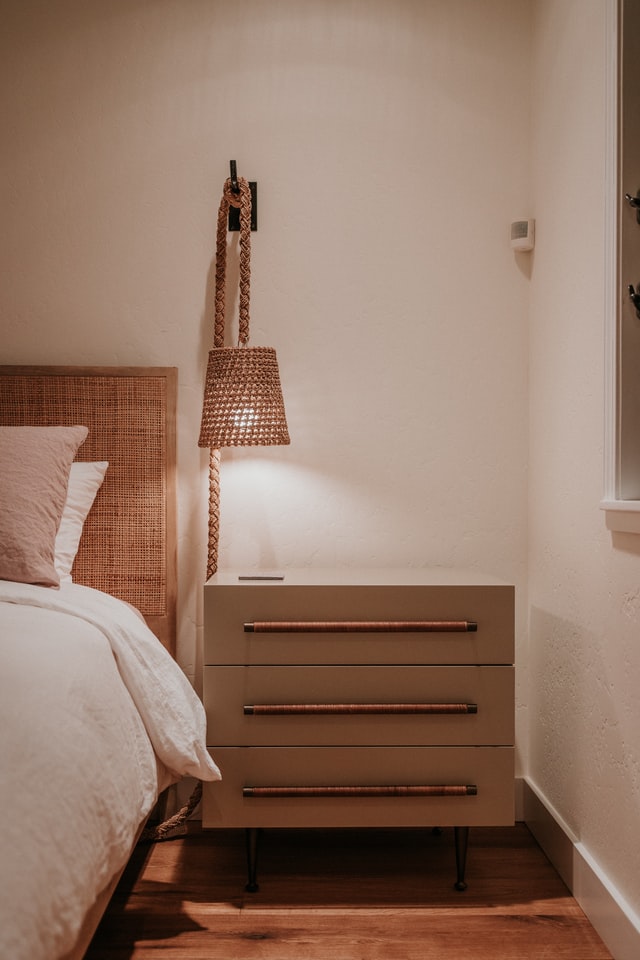 2. Built-in wardrobe
A great way to add some additional storage is adding in a built-in wardrobe. I just love the muted grey colour of this cabinetry! A colour such as this would match so well with almost any other decor it is paired with. There are many options for storing your different items such as long dresses in the longer cupboards, shirts in the medium cupboards and pants in the drawers.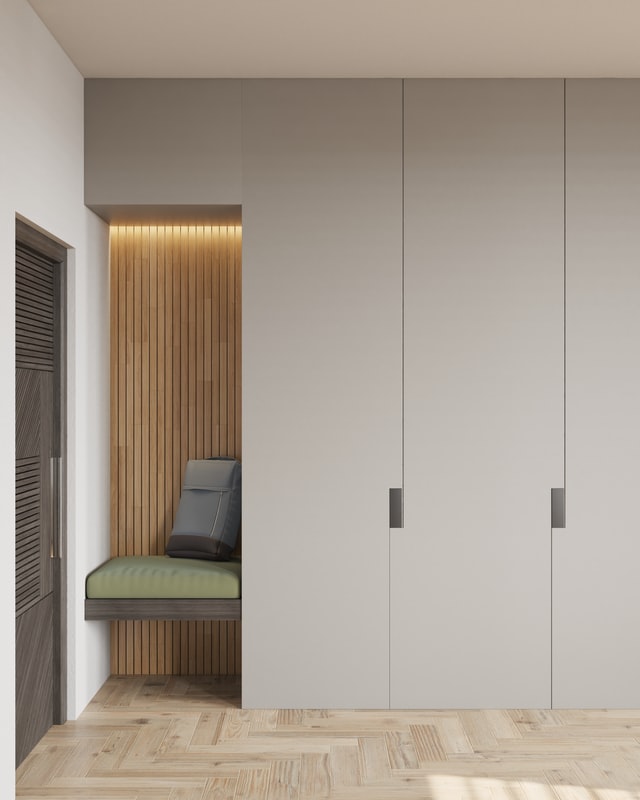 3. Floating shelves
If you're wanting to display all your treasures, then using shelves as storage is a great way to do just that. Floating shelves are a great idea as they don't take up any floor space.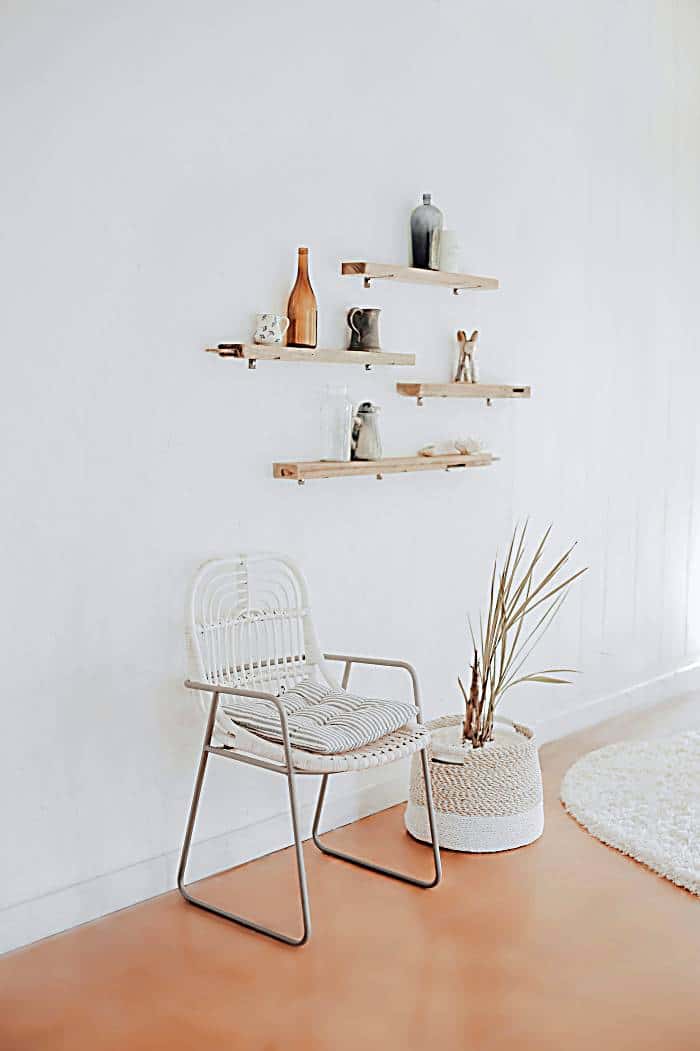 4. Custom cabinetry
Here's another great bedroom storage idea when you've got a difficult space to work with. And this type of wardrobe will need the help of professionals who make custom cabinetry. Sometimes it's necessary to cut floating shelves to fit in your space accordingly.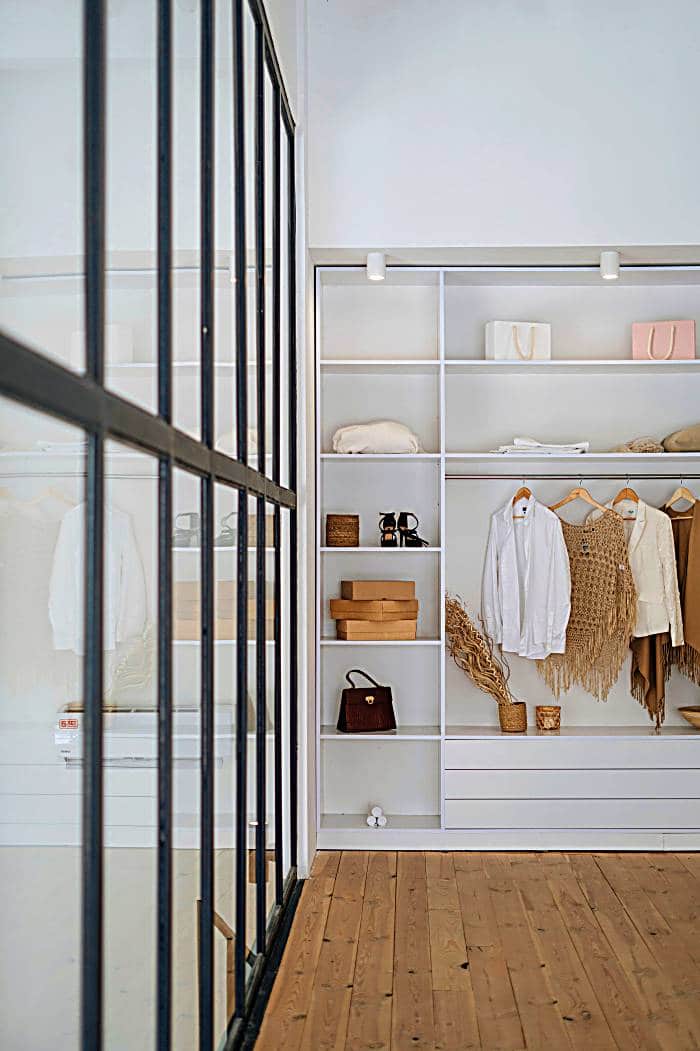 5. Mirrored storage
This is a storage solution I actually have in my home, and I absolutely love it. Having a slide across mirror with built-in storage works so well. It doubles as a full-length mirror to check out all your outfits in as well as a large wardrobe space to store your outfits and other items.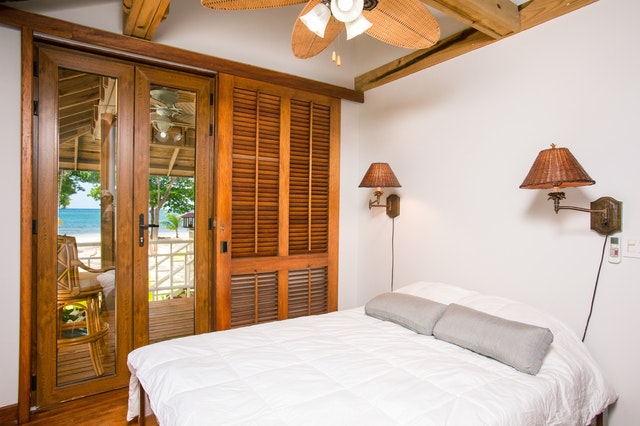 6. Baskets
If you're not wanting to commit to something permanent just yet, then an array of baskets could be the solution. There are so many different options for large baskets. Extra pillows, throw blankets and many more items can be easily put away and out of sight.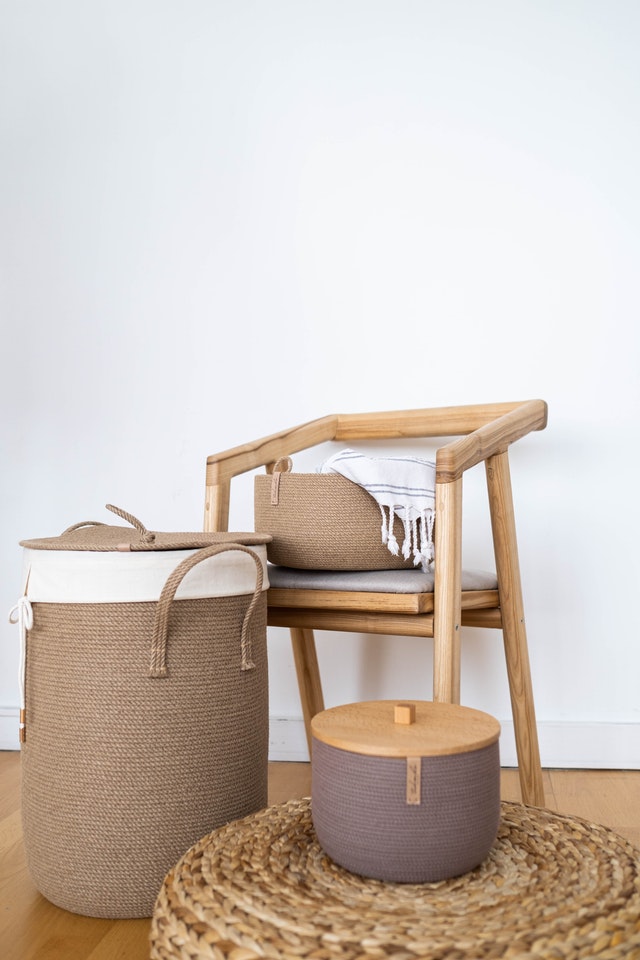 7. Under bed storage
Are you limited for space and need more storage but just not sure how? Then this storage solution is for you! Bring your bed off the ground, match the cabinetry to your floorboards and you will have your very own loft-style bed in your room. Under bed storage works so well and doesn't take up any additional space.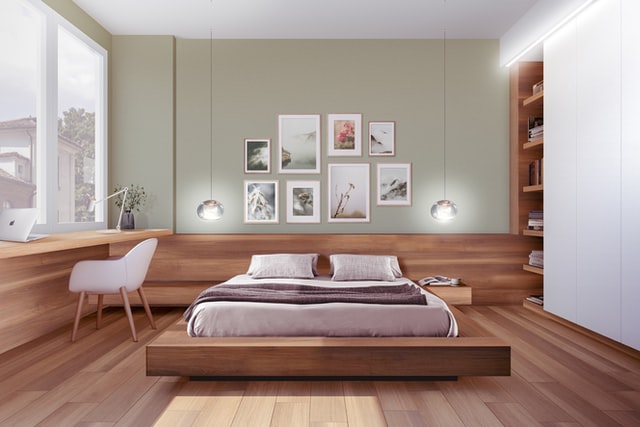 8. Freestanding closet
If you're renting or are not in the market for permanent fixtures at the moment, then adding an external closet is just what you need. You really can't go wrong with a neutral coloured closet such as white that will match all your other furniture pieces.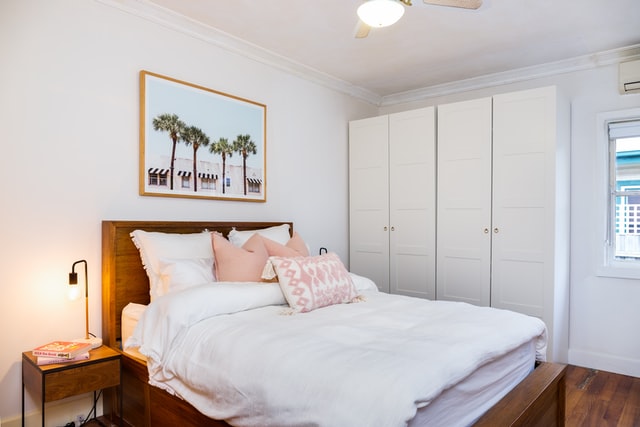 9. Bed head storage
Here is another storage solution that doesn't take up too much additional floor space, but really promises ample storage space. The wrap-around cabinetry is not only framing the bed and allowing for storage all the way around, but it has bedside table sides a small shelf above the bed head which leaves room for displaying decor pieces.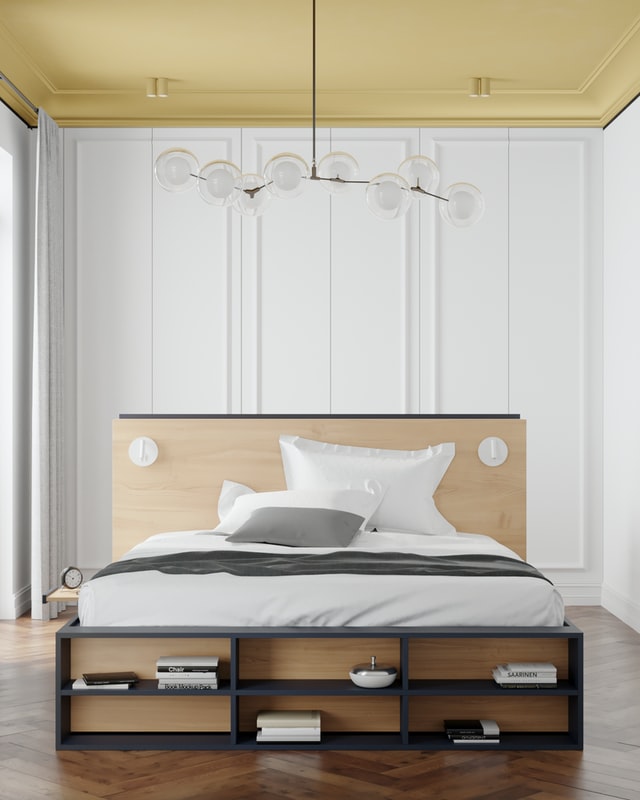 10. Bedhead nook
Here's another creative bedhead storage idea. I love the creation of the little nook in the bedhead with its contrasting white inside. Just perfect for holding a pretty potplant.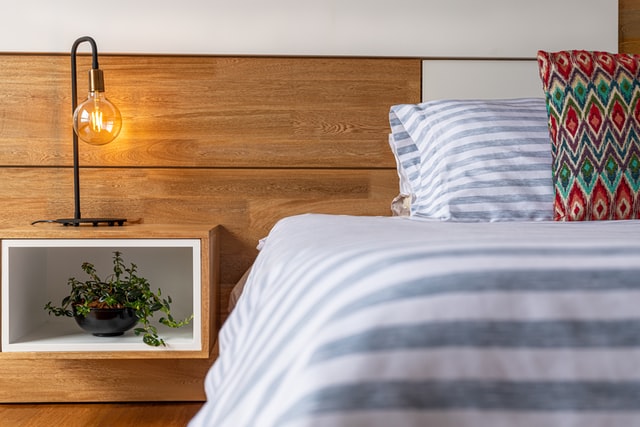 This is such a unique design and if you want to be inspired by more, look at these bedroom ideas to find something for your home.
11. Alcove wardrobes
If you have alcoves in your room, a wardrobe can be fitted in and look so snug. Choosing a paint colour that is ever so slightly different from your walls will ensure there is separation between the two different areas.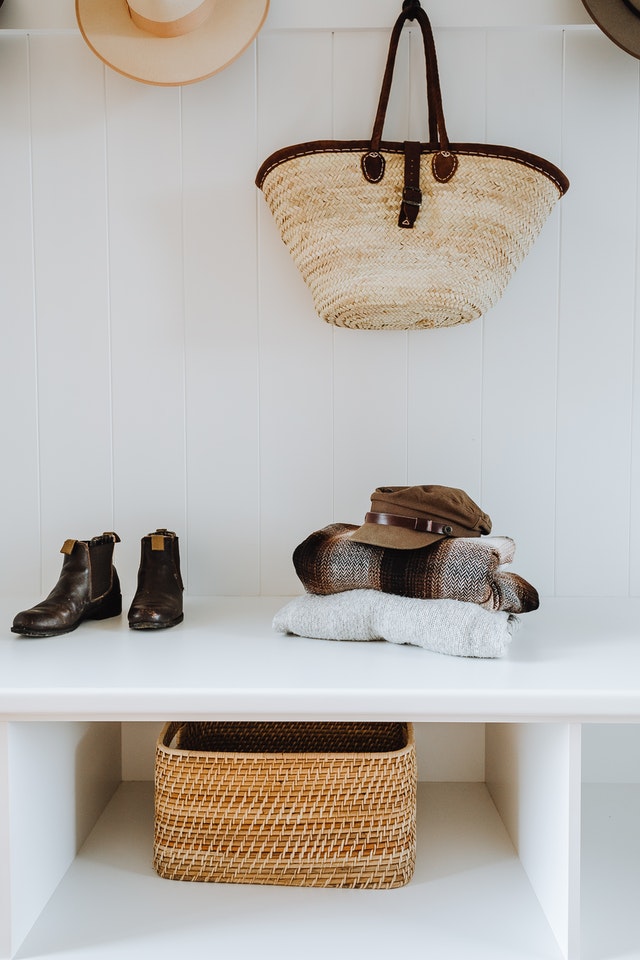 12. Under the windows
If you have windows that stop halfway down the wall, then installing a storage solution underneath them is a great idea! Long drawers can span across the room which ensures that there is plenty of storage to be able to put away all your unwanted clutter.
13. Lift up bed frame
A great idea if you're limited for space is a lift up bed frame! Lift up bed frames are a great space saver especially as you already have room for a bed. You could store extra pillows, linen or even seasonal clothing items underneath. Easy peasy!
14. Symmetrical wardrobes
Symmetry really does create so much balance within a room. And symmetrical wardrobes will do just that. For interest, you could go for a very subtle difference in the paint that has been chosen for the cupboards versus the walls.
15. One each
If you're needing a little bit more storage than what bedside drawers can provide, what about having bedside cupboards? You could have one for each of you and your partner so there will be no disputes over whose storage space is whose.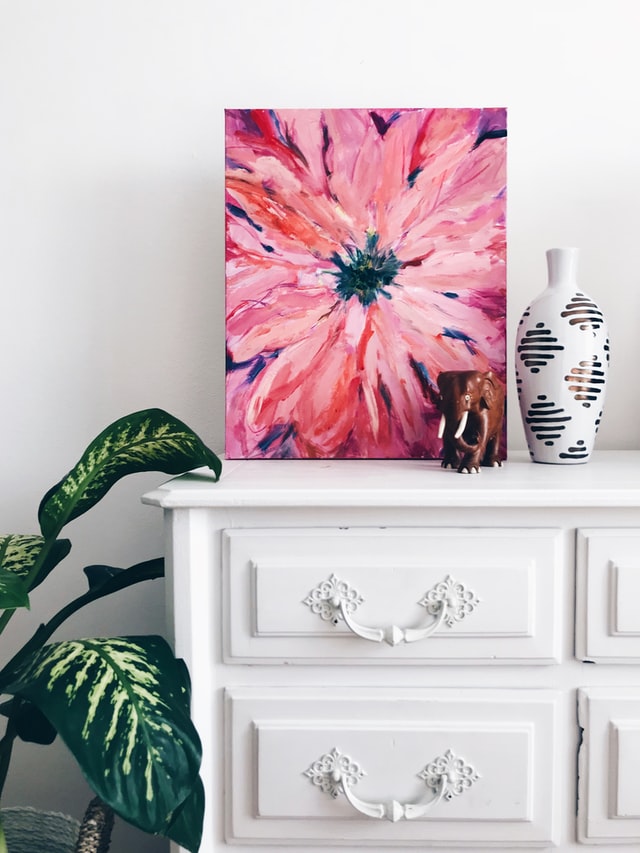 16. Shoe envy
If you are a shoe lover then you'll need an awesome bedroom  shoe storage idea! As shoes are all shapes and sizes, they are usually so hard to store but consider converting a bookcase to store them and show them off.
You can easily get the same look with some painting on the walls, getting a basic bookcase delivered from IKEA and even get someone to take care of the assembly. Then you're just left to do the fun part…shoe styling!
17. Ottoman storage
An ottoman at the end of your bed will not only provide a place to sit when you're putting on shoes, but it can also double up as storage.
18. Matchy-matchy
Like everything to be matching? Matching all your furniture including your bed, bedside drawers, cabinetry and chest of drawers will make everything look very uniform and organised.
19. Stacked rattan
How sweet is this kids' bedroom! I am absolutely loving rattan at the moment and these stacked rattan boxes look so lovely as a bedside drawer alternative.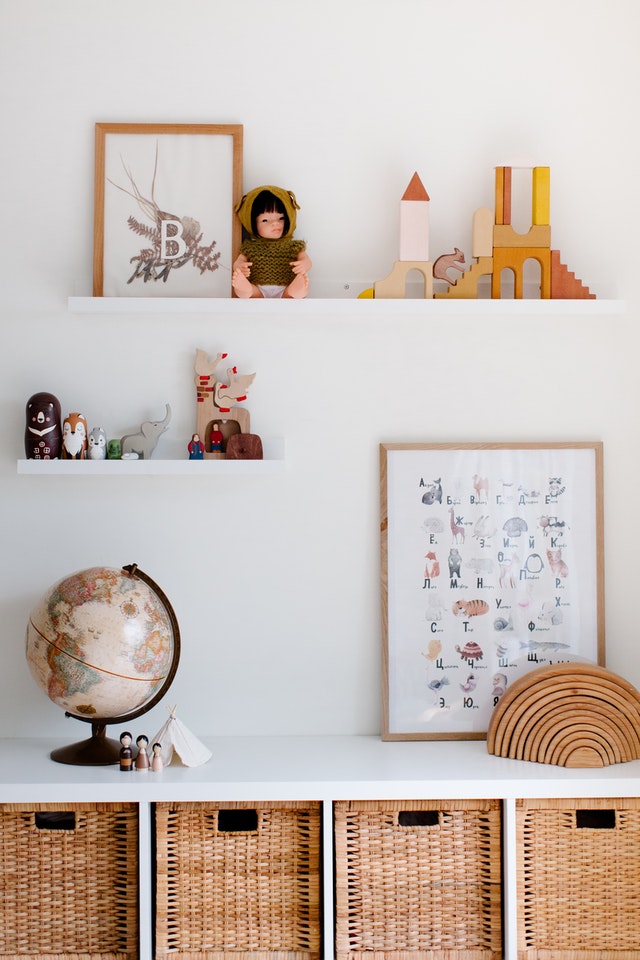 20. Cube shelves
Here is another fantastic example of shelving can work. The black cube shelves are simple and minimal but will hold plenty of bedroom décor items. I also love how the black colour of the cube shelving has been carried through with the frames of the gallery wall and the potplant, providing continuity within the space.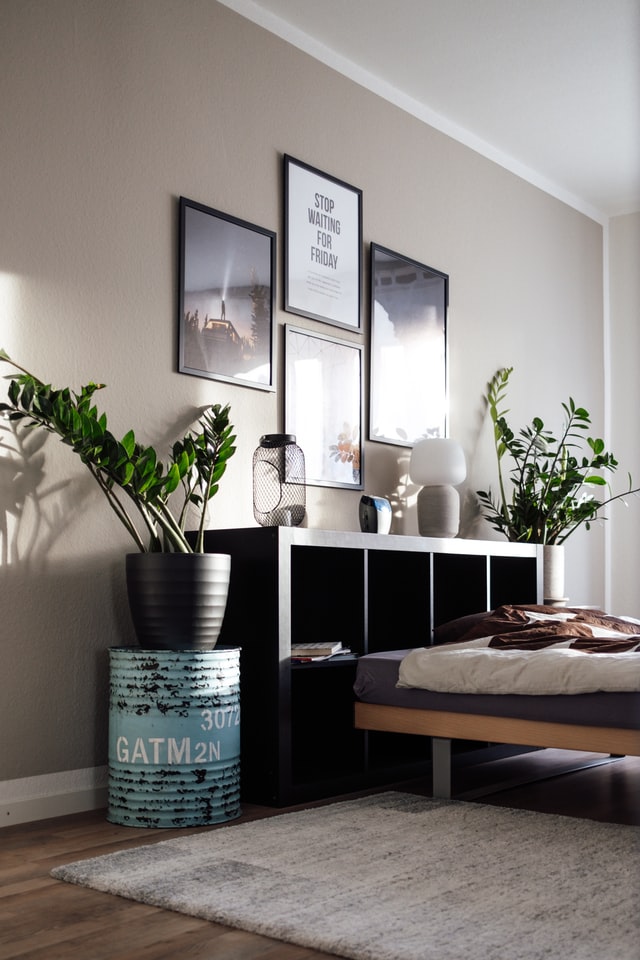 21. Classic cabinetry
This cabinetry is streamlined but also chic with its intricate panelling. Cabinetry such as this may have to be imagined when you're in the early stages of building your home or if you think there is space for it in your existing home, chatting to a builder will confirm whether you are able to add something such as this.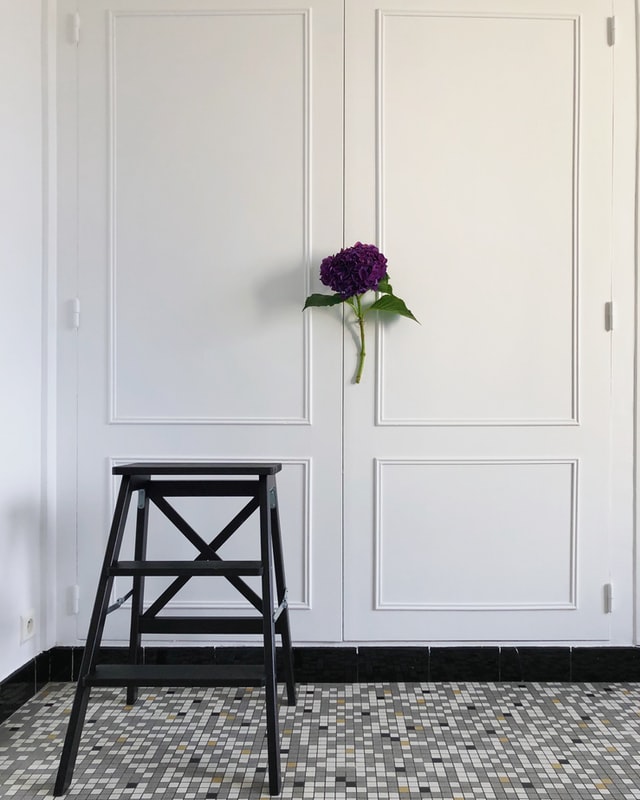 22. Storage wall
So often the walls around beds are left bare but adding a storage wall around your bed really works so well! A storage wall around your bed will mean that you won't have to have too much furniture storage cluttering up the rest of the room.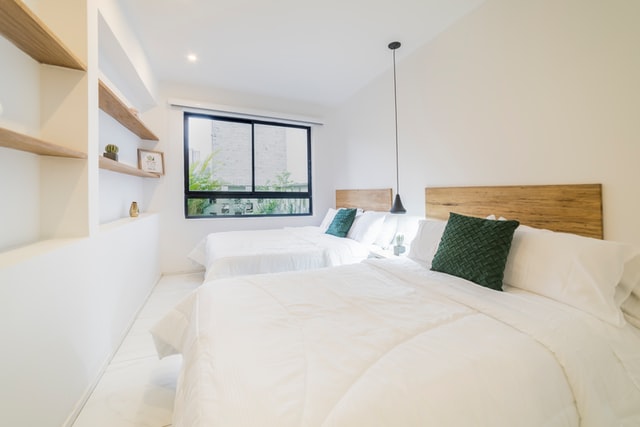 23. Hidden away
Simple storage units are super easy to find (try IKEA!) and look so great. You could put things on display or you could even hide all your clutter and pack it away in storage baskets and drawers so that all your treasures are organised and in one place.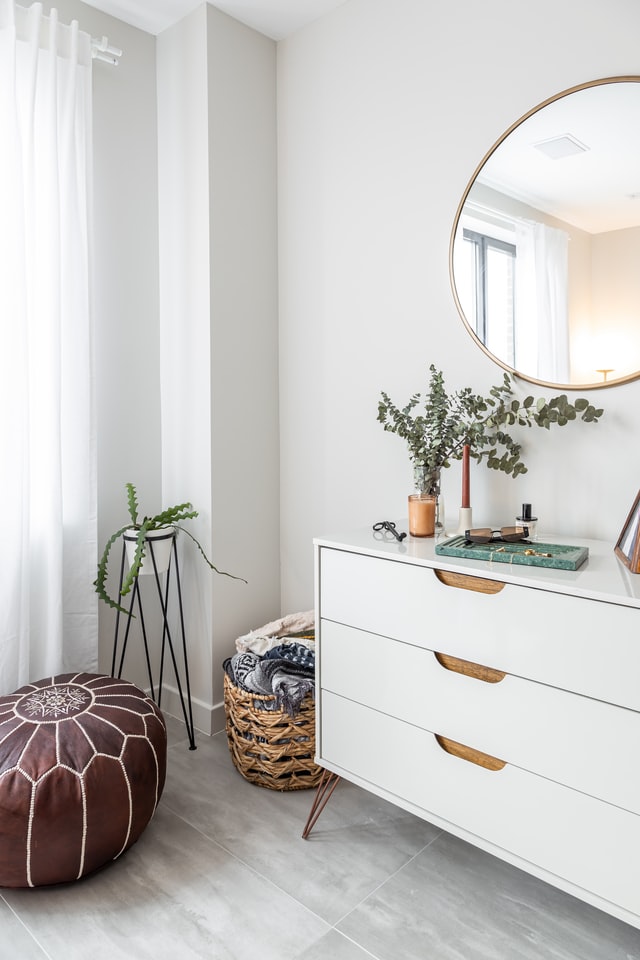 So that concludes 20+ bedroom storage ideas to help you stay organised and put all that clutter away for good! I absolutely loved the matching external furniture items as well as the built-in wardrobes that fit so seamlessly with the rest of the room. What were your favourites? Which storage solutions will you be using in your bedroom? Let's chat in the comments below!