It's one thing to have your parcel lost in delivery, but it's a whole other level of frustration to have it swiped right off your doorstep.
The rise of delivery services has also seen a marked increase in parcel piracy. It's most common when you order an item and have it delivered to your home while your at work or overseas.
So how can you keep the parcel pirates at bay? We asked expert Airtasker courier Donna C for some tips.
Overseas? Get a neighbour to accept your deliveries
Ideally, you shouldn't be ordering deliveries while you aren't around to accept them. But you could be delayed in transit, or that delivery you were expecting landed a little early.
The easiest way to protect your parcel in this case is to ask your neighbour to hold onto it.
There's two ways you can do this. You can have the parcel delivered to your neighbour or you can ask them to keep an eye on your doorstep and hold any parcels that come your way.
Just be sure to get them a souvenir to say thanks.
Get your items delivered to your work
Donna says it's increasingly common for people to have all of their online shopping delivered to their workplace.
It makes sense, you are there during work hours, which are also the most common delivery hours. It's best practice to double check with your manager that this is OK before ordering your items.
Some bigger workplaces have a high volume of parcels and a central delivery point, meaning your items could get lost in the mix if you order without asking.
Also, be wary of ordering too much if you have to cart it all home on public transport.
Invest in a parcel locker or have it delivered to your local Australia Post
Are your receiving parcels almost every day?
Well, then it may be worth using a parcel locker. These lockers – run by Australia Post and located at major supermarkets and petrol stations – allow you secure 24/7 access to your parcels.
They're free to use, but there's a few caveats.
Once the parcel hits the locker, you have 48 hours to collect it. If you can't get there, it's transferred to a local Australia Post branch where it's held for a further 10 days. You'll get SMS alert through this process so you know where your package is.
You can also post items through parcel lockers too.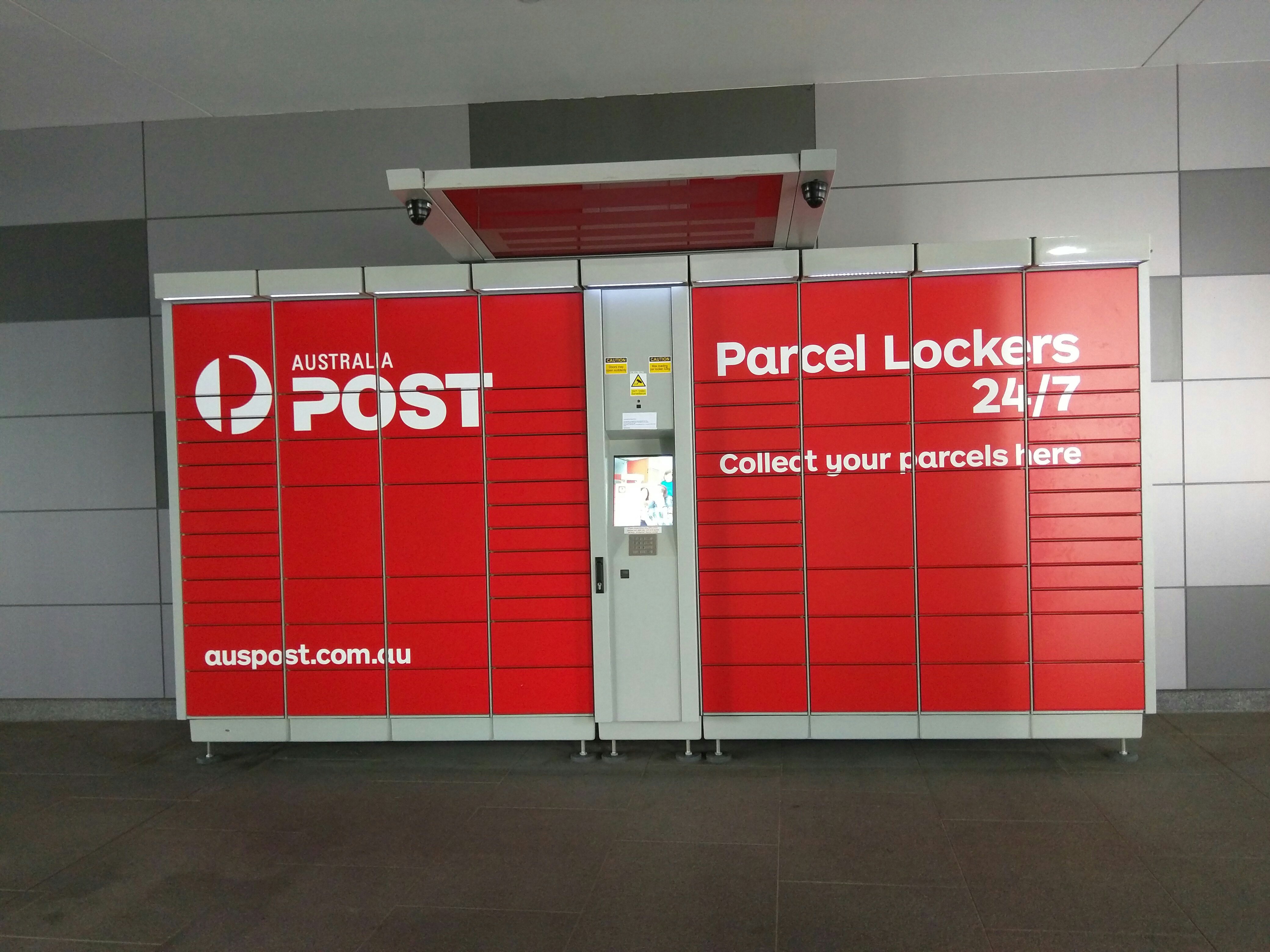 Last resort: Instruct the courier to hide your parcel and take a photo of it
Perhaps you're around the corner and just missed the delivery. In this case, you can ask the courier to hide your package out of view and collect it when you're home.
Donna suggests you ask the courier to take a photo and send it to you as – and so you're 100% clear on where your package is.
Thanks to all the other options out there, a bit of pre-planning should help you avoid this. But it does work well in a pinch.
Chasing a courier for your delivery? Find a trusted delivery expert on Airtasker now.