In our previous blog post on how to earn extra money during lockdown, we briefly talked about taking advantage of profitable hobbies. During these unprecedented times, it's not uncommon to explore old or new pastimes and think, "Hey, maybe I can make money out of this?"
Good news: you actually can!
It could either be a long-time hobby or skill that you recently rediscovered or an activity you randomly started doing (mostly to fight off boredom) and eventually got a kick out of. Whatever the case may be, there's no waste in spending more of your energy honing your craft because there are plenty of opportunities to monetise it!
Curious? We've broken down a couple of money-making hobbies that you can turn into side hustles.
Cooking and baking
You don't need to be a top restaurant chef to make a living from cooking or baking. Are you a casual home cook who likes spoiling friends and family with delicious food? Or maybe you just really love whipping up new recipes? Either way, you can actually use all your time in the kitchen to start a food business! Here are a few ideas to inspire you:
1. Freshly prepared, home-cooked meals
Prepare home-cooked meals for busy households, especially now that most people are studying and working from home. Come up with a regular menu so customers can order their usuals on the fly. If you have a knack for different cuisines, you can even feature some as weekly specials!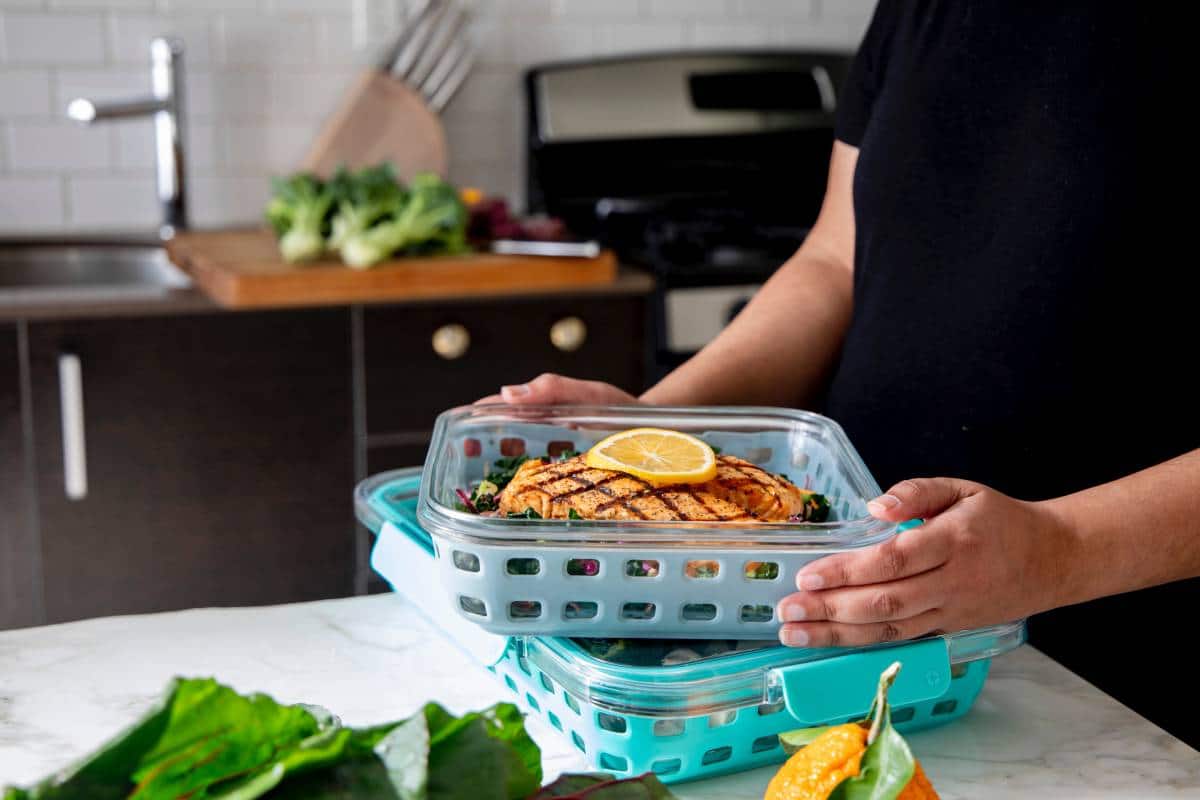 2. Healthy meal prep
You can also do healthy meal prep for people looking to reach their #FitnessGoals or get in shape, even while in lockdown.
3. Food catering
Try setting up a small food catering service for small parties and intimate gatherings. You can specialise in gourmet finger foods, grazing boards, or dainty pastries for high tea.
4. Baked goods
Baked goods are always a good idea! You can offer bread (your sourdough or focaccia knowledge can come in handy!), cookies, fudge brownies, and even cake for special occasions!
Setting up your own food biz can be exciting and demanding at the same time. That said, always remember that you can choose to start things slowly until you find your groove.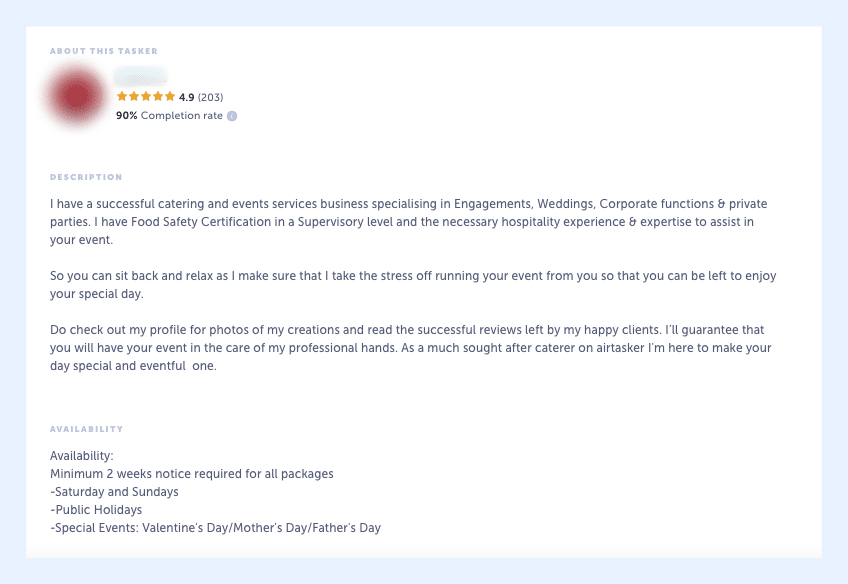 How about setting a specific day for accepting orders? If you don't have the time to buy the ingredients you need, hire a grocery delivery person to do it for you! There are many hacks out there that can help you get the ball rolling, so don't be afraid to experiment!
Coffee making
It's a well-known fact that coffee is an absolute everyday essential for many, especially Aussies. And despite the continuous lockdowns, coffee sales remain strong across the country. Honestly, we're not surprised!
If you're a coffee lover yourself, you can meet the insane demand by:
5. Sell coffee online
If you have mad coffee making skills, why not try selling coffee online? You never know who's on the lookout for their next favourite blend, and it could be yours!
6. Pick-up and deliver coffee
Sign up as a coffee delivery person and bring busy bees their morning brew or afternoon pick-me-up! Since you'll likely be hopping from one coffee shop to another, you'll get to feed your passion for coffee as well! Revisit classic Melburnian or Sydneysider faves, and you might even discover something new along the way!
Gardening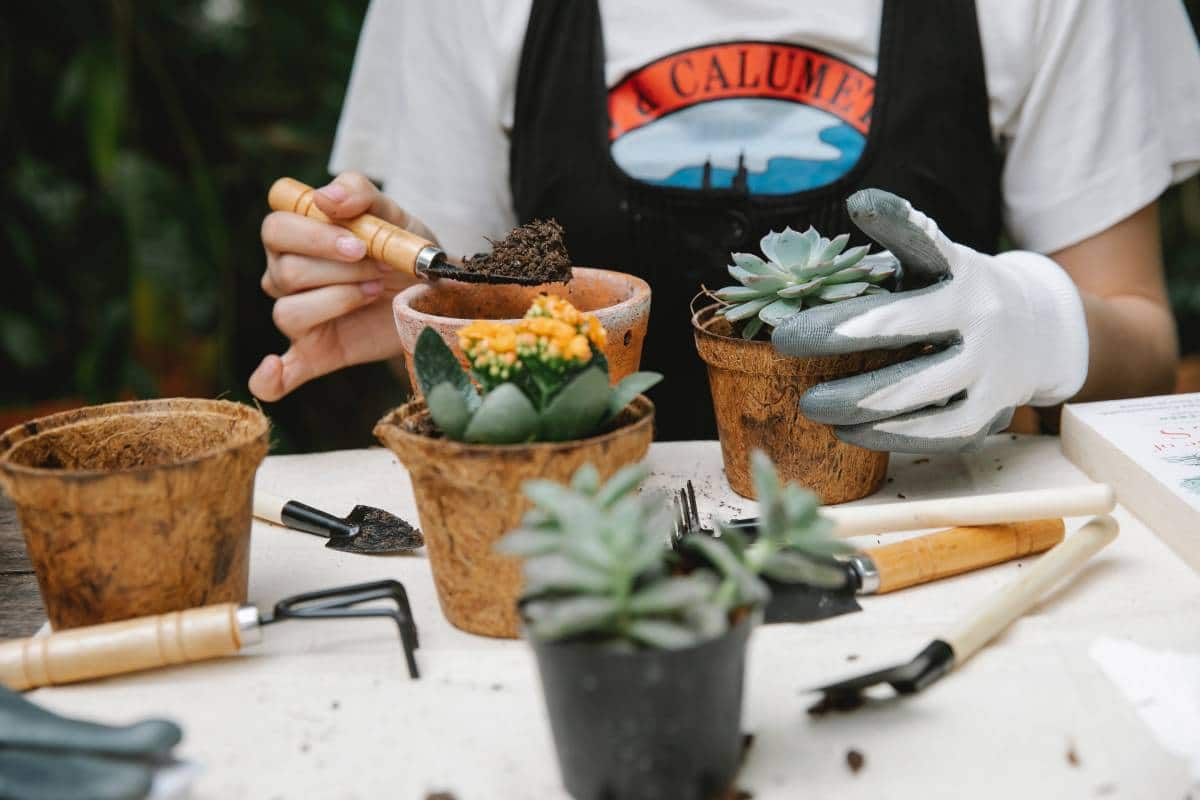 Aside from baking bread, gardening also became a popular pandemic pastime. If you have the greenest of thumbs, consider putting some plants up for sale!
7. Grow low-maintenance indoor plants and herbs to sell
Monsteras, Zanzibar Gems, rubber trees, yucca, and snake plants require minimal care and sunlight, likely attracting new plant parents who have little to no outdoor space.
Meanwhile, herbs such as basil, mint, sage, and oregano are also good profitable options, especially for people who are growing edible gardens.
8. Deliver plants from garden centres
If you happen to know the best gardening centres around, you can deliver plants to home garden owners looking for new additions to their sprawling outdoor gardens.
Not only do you get to enjoy the physical and mental benefits of gardening, but you also get to earn a little extra from doing something you absolutely love. It's also a neat way to meet like-minded people who are just as passionate about taking care of plants as you!
DIY handicrafts
Obsessed with DIYs? It's your time to shine! Crafting is another lucrative hobby that can help you make bank even whilst you're in lockdown. Whether your creative side is just starting to come out or you're an avid crafter keen to try something new, there are a lot of easy DIY handicraft ideas you can explore:
9. Homemade candles
These are one of the most profitable crafts that you can make money from. They're also pretty versatile as they make for thoughtful gifts or even fabulous home decor. You can even try making scented candles laced with essential oils, which can be great for at-home spas or aromatherapy.
10. Handmade jewellery
You can offer handmade trinkets like polymer clay earrings, beaded bracelets, and layered necklaces for people who love to accessorise.
11. Hand-painted ceramic mugs and coasters
From relatable coffee quotes to intricate patterns, the design possibilities are endless!
12. Custom t-shirts
Custom t-shirts tend to be popular amongst movie or TV show fandoms who are constantly on the lookout for quality and unique merch.
Don't know where to start? Keep in mind that there's no need to go big right off the bat; otherwise, you'll just get overwhelmed quickly.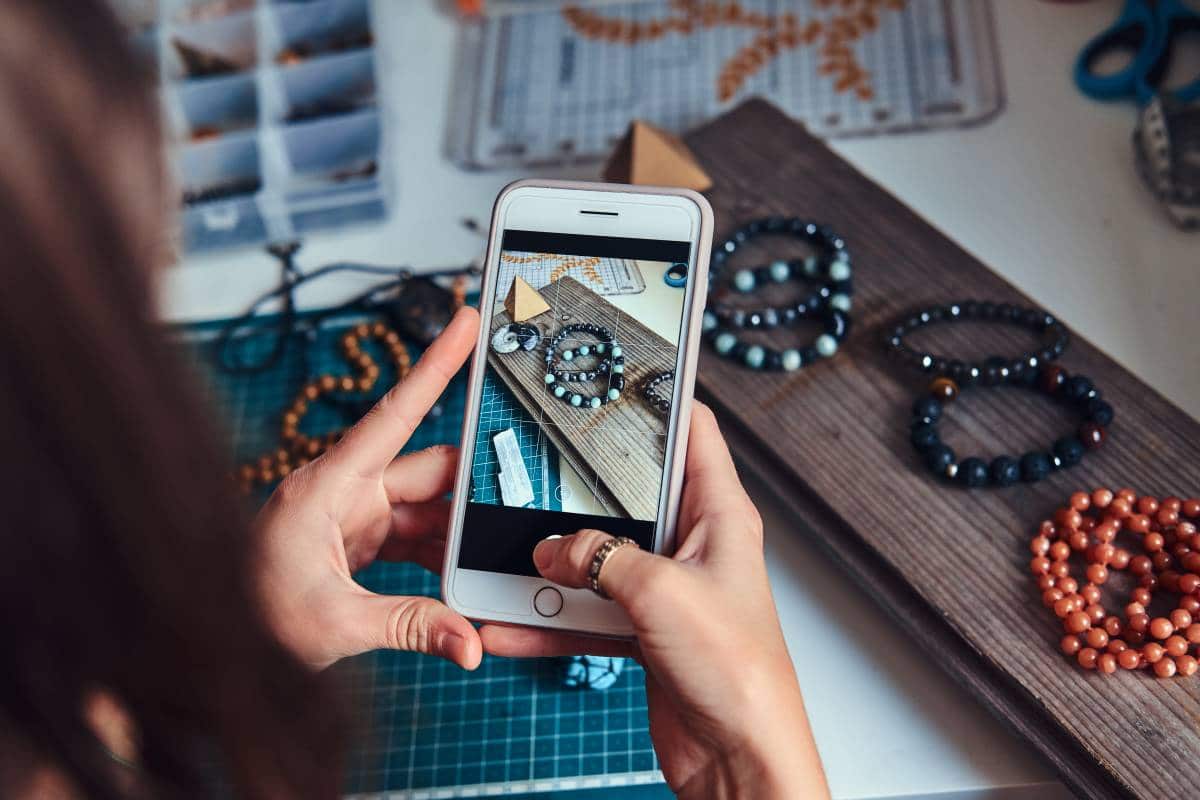 You can start small with a couple of test products, then gather feedback from your friends or co-workers. This way, you can still adjust, improve, and do last-minute pivots before putting your crafts on the market. Once you're good to go, set up an Instagram or Etsy account, then go from there!
Decluttering
If you have a knack for decluttering messy spaces, there are struggling homeowners who could really use a hand. Channel your inner Marie Kondo and help others organise their pantry, kitchen, home office, or closet! These days, not everyone has the time or energy to keep up with the clutter around the house. Here's where you come swooping right in to save the day!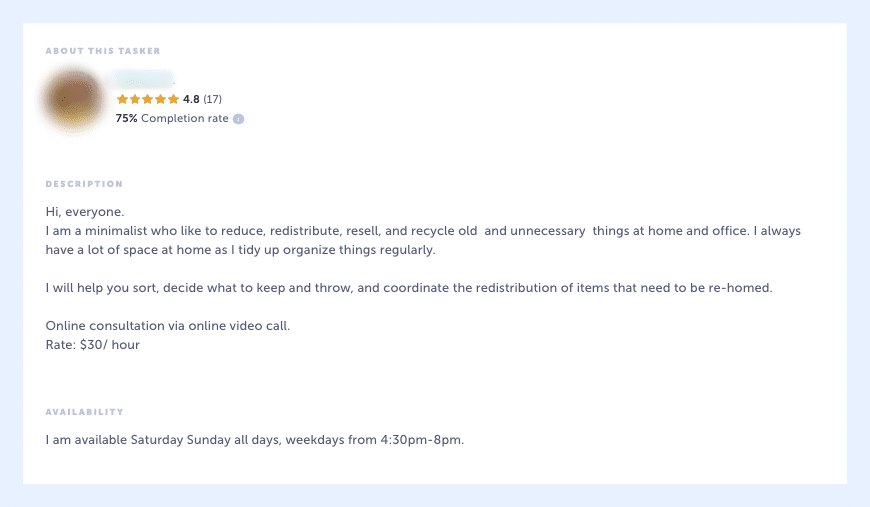 13. Host a virtual decluttering or organising session
Since we're still in extended lockdown, you can opt to offer help via Zoom so you and the rest of the community can stay safe against COVID. Guide your audience on what they can toss or keep, show them the proper way to fold shirts and jeans, and even share some tips on how to organise their spice drawer.
14. Resell your clothes online
Don't forget to work on your space, too! Dig deep in your wardrobe and pick out pieces that no longer spark joy for you. If they're still in pretty good condition, consider reselling your clothes and find them a new owner. Aside from freeing up some extra closet space, you get to make money from your old stuff as well!
Writing
Who says you can't earn money from writing? If you're a wordsmith, there are plenty of paid gigs out there where you can flex your impressive writing chops!
15. Write enticing ad copy for brands and local businesses
With some companies shifting their marketing efforts to digital, your knack for writing social media captions, rhyming, and alliteration could help you land a new job or side hustle! You can even help support small businesses that could use a little marketing boost, especially if they're struggling during lockdown.
16. Start a blog
Share your musings about food, travel, beauty, music, or anything that interests you! You can also take advantage of affiliate marketing, where you link and write about a particular service or product and earn a commission when your readers go to the link and make a purchase.
17. Help someone with their resume
Why not help improve someone's chances of climbing the career ladder with an outstanding cover letter and resume?
Don't worry if you're unsure of your writing niche. Feel free to experiment on various topics until you discover your strongest suit. Before you know it, you're writing about all things digital marketing or finance like a total rockstar!
Gaming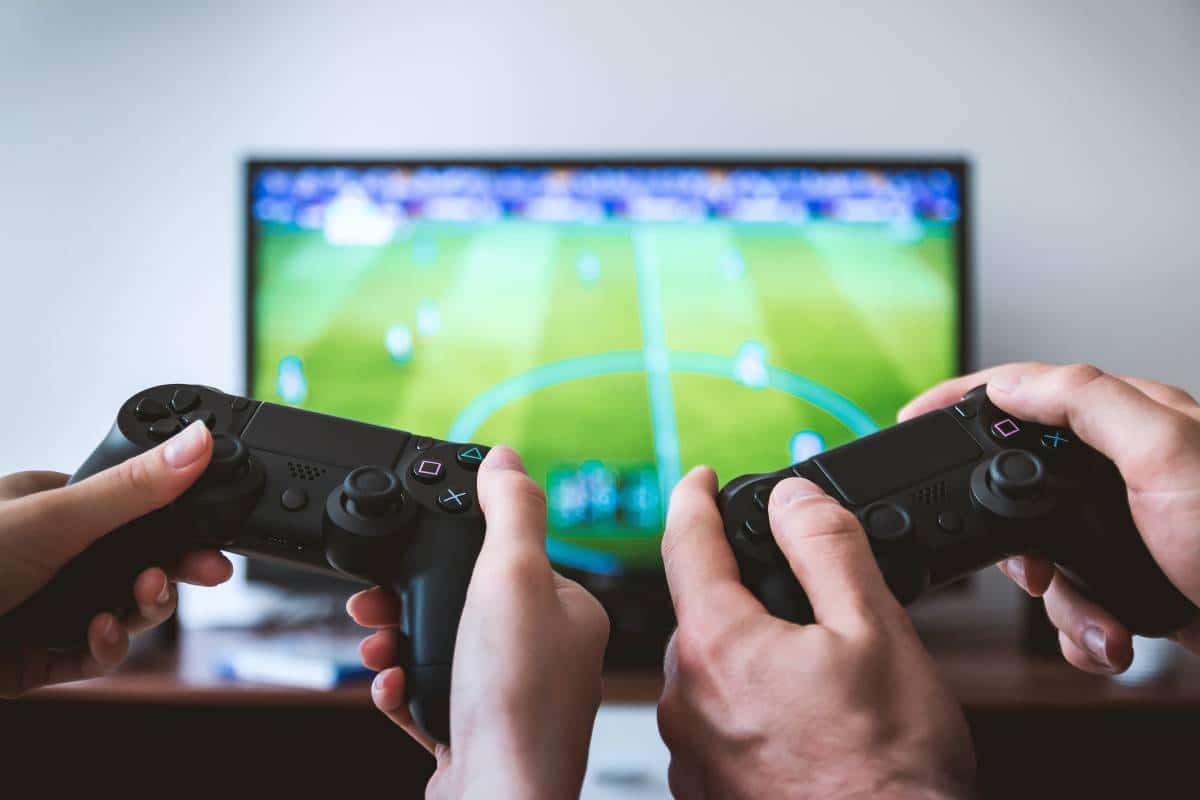 Last but certainly not least, gaming has definitely become more than just a hobby over the years. It's not unusual for avid gamers to earn money from playing their favourite video games these days, especially with the rise of competitive online gaming.
If this sounds right up your alley, you can also make it happen for yourself! And you don't even have to be an absolute pro to get things started.
18. Produce Let's Play videos
You can kick things off with Let's Play videos where you record yourself playing a game on your PC or console while providing commentary.
19. Get into live-streaming
Sign up on Twitch, set a regular streaming schedule, promote your broadcasts, and apply for their affiliate program as soon as you become eligible. From there, you can monetise your platform and earn revenue.
20. Enter the world of Esports
Join a team and conquer gaming tournaments together. Who knows, you might even start acquiring sponsorships in the long run!
While it can be a bit daunting to turn a well-loved pastime into an income stream, always remember that you have the option to work at your own pace. It's still your hobby, after all, so don't be afraid to figure things out as you go. As long as you're having a blast doing what you love, you're all good! And the money you'll end up making will just be the sweetest cherry on top. Good luck!