Whether you're going down the DIY route or getting the help of a professional handyman, home renovation mistakes can be easy to make. No amount of experience can guarantee a completely seamless renovation experience.
However, there are certain things you can do to reduce the renovation stress. Here's a list of some of the common renovation mistakes to avoid:
Ready to go with your renovation? Find
expert handyman help
on Airtasker to help you construct and install your dream shelving unit.
Renovating on impulse
An impulse renovation is never a good idea. A quick decision could lead to a hefty investment later down the line. For instance, do you really need to completely remove and replace that bathroom sink, or can it be repaired by a professional handyman? It's best to investigate an issue before you start making any changes.
When you're about to start renovating, consider whether you have the expertise to complete the work yourself or if you should get some handyman help. Don't start an ambitious renovation project if you don't currently have the budget or skills to get it done.
Design without intent
It's important to design with a clear intent. Do you want to renovate to increase your property value, or do you intend on renovating the place for your own use?
Try to set a clear objective for your renovation project before you start. It can be easy to get swept away with inspirational Pinterest boards and Instagram pages, but you need to be realistic about the purpose of the renovation, what you can afford, and whether you need it.
Not enough planning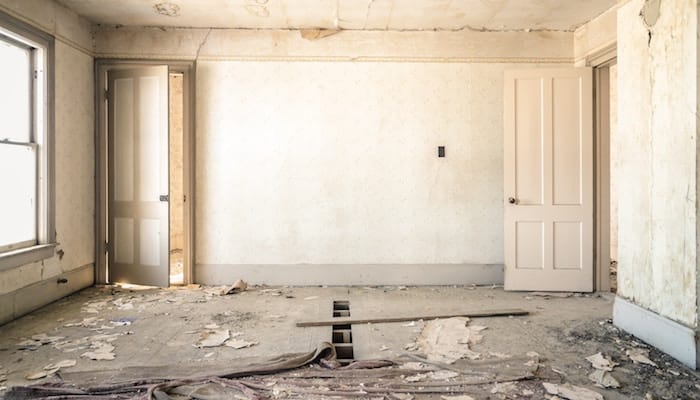 As with most building work or services, the quickest way to a renovation nightmare is a lack of planning. You can avoid this by putting a bit of time and effort into setting a clear goal and working out a plan. Think about sequencing, your timeline, and your budget.
It's also wise to have an in-depth renovation checklist to help you focus on what exactly you need to get done.
Rules and regulations
Check out any building and renovation regulations with your local council before you get started. You need to find out which tasks require a license, and if there are any specific times you need to schedule work in for. Local council planning approvals and application fees may be required for certain renovations.
You may also need to enlist the services of a council building inspector or independent building inspector.
Temporary living arrangements
If you're living in a place you want to renovate, you may want to consider temporary accommodation while the work is going on. Renovating can be a stressful experience, and living in that environment may just add to that stress. If you have a friend or family member you can crash with during this period, we'd highly recommend it!
No wiggle room in the budget
One of the most common renovation mistakes that many people make is going over their budget. To avoid this, speak to a professional handyman or friends who have had similar renovations. They'll be able to help you get a better idea of costs.
Research the work that you're going to be doing and try to think of any unexpected expenses you might encounter. Put contingency funds aside so if you run across any issues, you've got spare funds to resolve the situation and move on.
Handyman arrangements
If you're going to hire a handyman  or hire a builder to do the work for you, there are a few considerations to keep in mind:
Get a few quotes before you decide on the handyman for your task.
Review the quality of their previous work.
Know who is doing the job – them, or do they contract it out?
Know who their suppliers are – some handymen only use specific brands.
Make sure they're officially licensed for any renovations if required.
Ask for a breakdown of their quote.
Be clear on any deadlines and specific requirements.
For expert assistance with your renovations, get instant Airtasker offers from people offering handyman services in London.