The conservatory is undoubtedly one of the most versatile spaces in your home. During glorious summers, it's a fab spot to relax in to get some indoor sun time. It's equally usable in the winter, when you want to get as much light as possible without actually facing the chill.
When you think of a conservatory, the first thing that may come to mind is the traditional style. Victorian and Edwardian conservatories have been all the rage for ages.
But there's actually a huge range of styles, materials and colours out there to transform your conservatory into something a little more contemporary and unique. Check out some modern conservatory ideas and inspiration below:
Black frames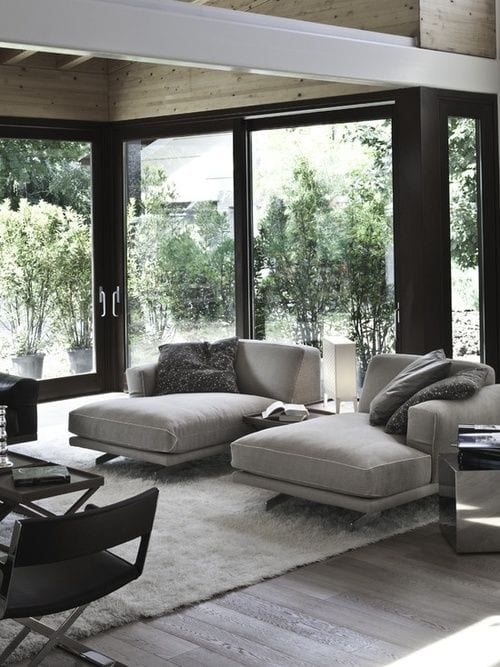 Source: Pinterest – elledecoration.co.uk
A black conservatory is a more unusual choice. Traditionally, conservatory panels are white. Opt for black and deck out the interior of your conservatory with muted colours for a sleek and stylish look.
Square shapes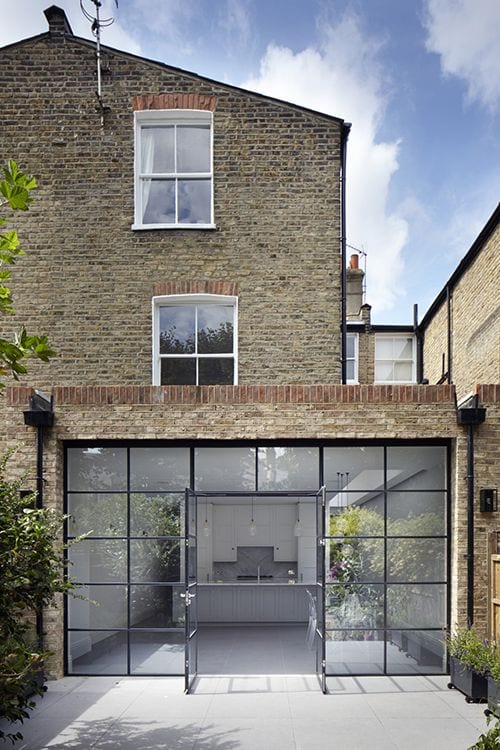 Source: Pinterest – dandrdesign.co.uk
A square or rectangle shape can give your conservatory an instantly modern vibe.
Minimalist chic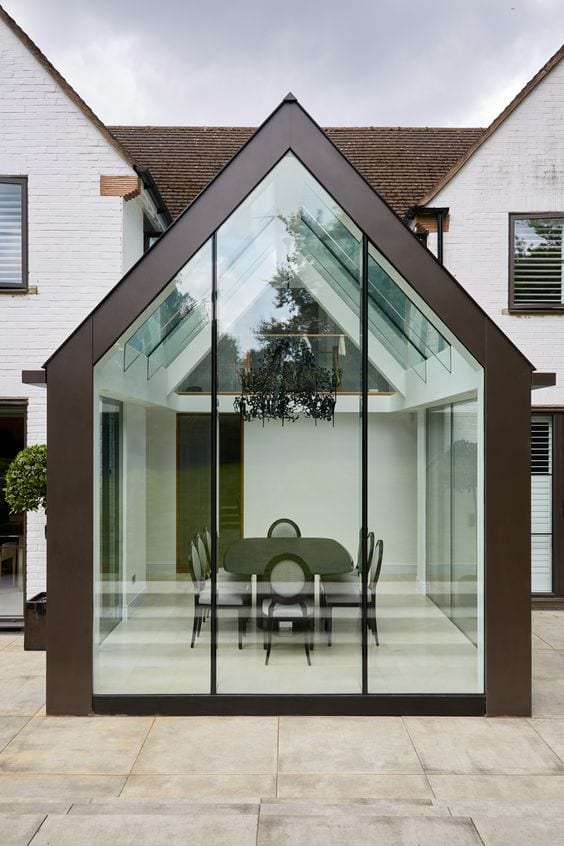 Source: Pinterest – trombe.co.uk
As they say, less is more. Don't overcrowd your conservatory with furniture.
By keeping your interior simple and clean, the eye will be drawn to the actual structure itself which could be more bold and unusual.
Wooden flooring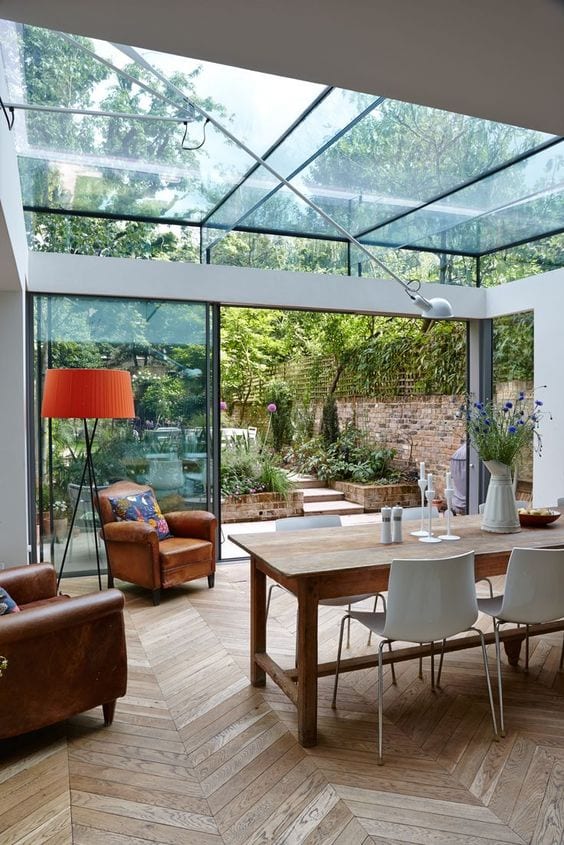 Source: Pinterest – trombe.co.uk
Traditionally, conservatories are usually tiled or carpeted. Break the mould by laying down rustic (or not so rustic) wooden flooring
Bi-fold or sliding doors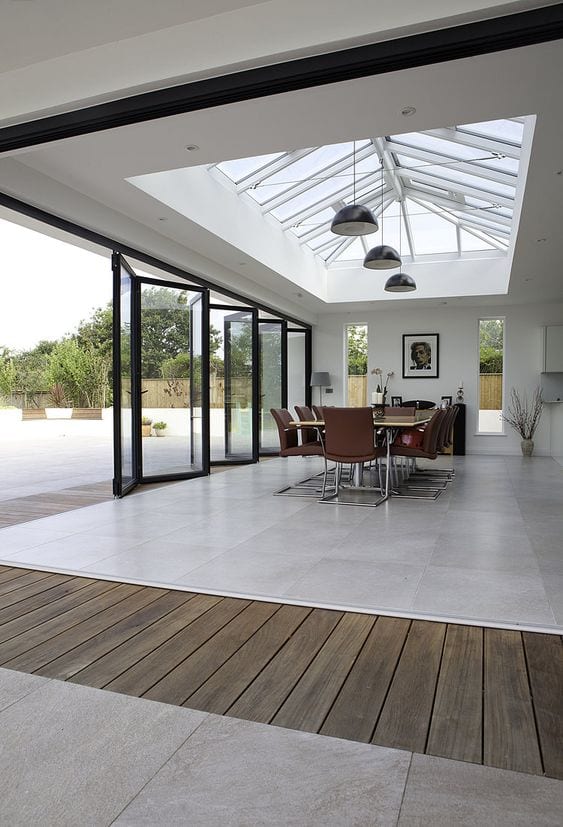 Source: Pinterest – a7design.co.uk
Much of the appeal of a conservatory is the glorious garden views it offers. Get a panoramic view of your outdoor space (and even more fresh air) by opting for wide bi-folding or sliding doors.
Ready to find someone to bring your conservatory vision to life? Find
building services
in London on Airtasker.
Transparency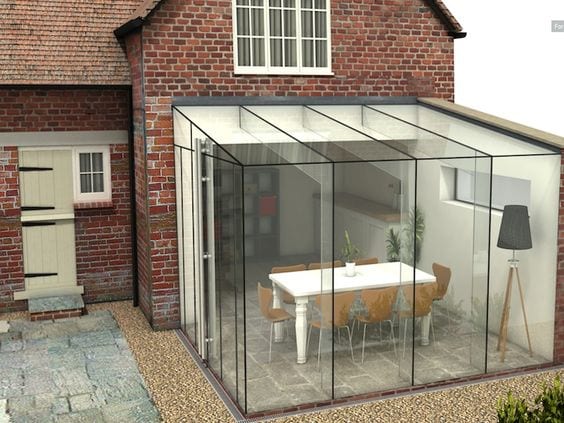 Source: Pinterest – glasspods.com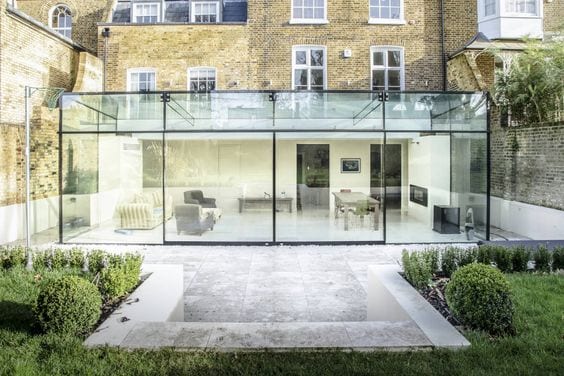 Source: Pinterest – homify.co.uk
Dare to bare your home.
A conservatory with floor-to-ceiling glass walls as well as a glass roof can be visually stunning.
Oh, a 360 uninterrupted view of your outdoor space with oodles of natural light doesn't hurt either.
Orangery, anyone?
How does it differ, you ask? A orangery is usually made of more brickwork than glass and often has pillars.  The roof is usually solid (albeit with a skylight of some sort).
Modern orangeries are a great choice if you want an extension without too much light pouring in. And you're well protected from the gaze of any nosy neighbours.
A quirky or unusual roof
Whether you dare to go transparent or not, there are many different roof styles you can choose from for your conservatory. Check out a couple of our fave modern ones below:
Slanted conservatory roof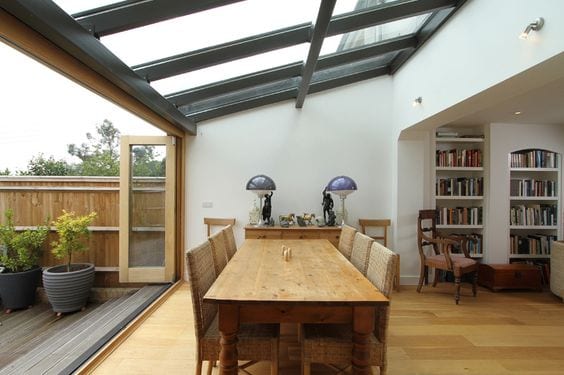 Source: Pinterest  – aboutthegarden.com.au
Ideal for those homes that have just enough space for a slim conservatory, a slanted roof gives your conservatory space a little extra height.
It's also a little easier to clean than a flat roof because, well, physics.
Whether you're into the modern look or adore the classic style; there are plenty of building services professionals with the skills and vision to help construct your conservatory.
Atrium effect roof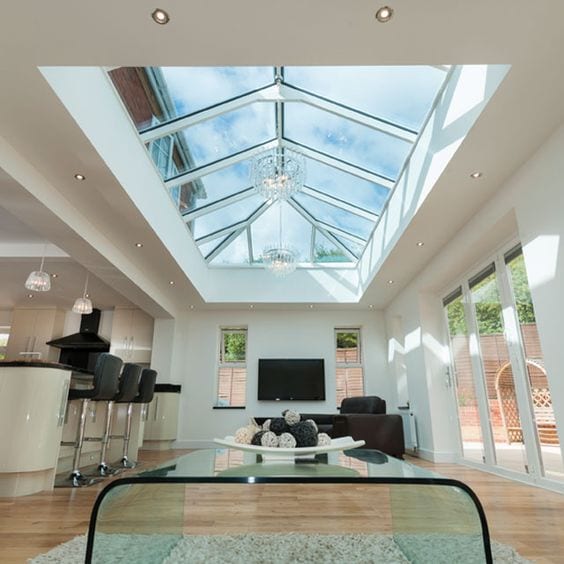 Source: Pinterest – hehku.co.uk
If you're not ready to be completely transparent quite just yet, how about a glass atrium? It brings the light in, and you can find a builder with different ideas on how to design it.
Don't have the budget for a full blown atrium effect? You can achieve a similar light with a few smaller skylights in your conservatory roof.
Need a builder for your garden conservatory project? Find trusted and rated builders in London with Airtasker.