If you're a parent, you're probably finding yourself busier now that school's back in session. On top of work and the usual house chores, you also have to ensure that the kids are good to go for the day.
School lunch? Check! Homework? Done! Whew, anything else?
Looking for an extra set of hands? Here's how busy parents are using Airtasker and getting more things done:
Preparing meals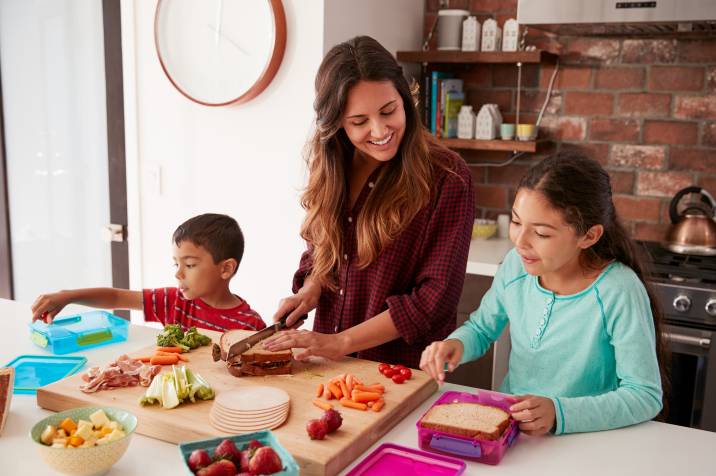 Keeping the kids and the rest of the family well-fed is always a top priority. However, there are days when work takes up too much of your day that you won't have the time or energy to cook a decent meal.
Deep breaths. It's fine. It happens!
Taskers can help you with all sorts of cooking tasks, whether you need a week's worth of packed lunches prepared for the kiddos or a dinner spread for the whole family.
You can also put them in charge of meal prep and planning, saving you heaps of time deciding what to cook for the household. That's one less thing to worry about!
Tidying up the house 
Busy mornings are very much real. Everyone's getting ready for the day and dashing out the door all at the same time that all the mess will inevitably be left behind.
Instead of sacrificing your rest days or weekends to clean the house, why not have Taskers back you up and help keep your home spic-and-span?
When the house is starting to look a wee bit messy, it may be 

time to declutter

. Taskers can assist you with sorting items that no longer spark joy to free up space around the bedroom or living room.

Now that school's back, books and supplies are probably everywhere. Kick off the academic year and 

hire a professional organiser

 who can arrange all your kids' school essentials in the best way possible.

Professional cleaners can also take weekly or fortnightly cleaning off your to-do list, ensuring that every home's nook and cranny is absolutely spotless.
Keep the kids busy 
Is school done for the day? You may want to get the kids involved in after-school activities to pass the time and keep them away from gadgets.
Hiring an academic tutor assures you that someone is there to guide them in their school work, especially if they're struggling in a subject or two.
You can also look into private lessons or add extracurriculars to their schedule to keep everything fun and productive. Here are a few ideas:
Unleash their inner artist and 

sign them up for painting classes

. Not only can it hone their creativity, but they can also get to express themselves through art.

Put them up to the challenge and 

enrol them in chess lessons

. This activity makes the brain's gears turn while developing critical thinking and problem-solving skills.

Get their bodies moving with 

karate sessions

. You'll find professional instructors who can teach them self-defence and the foundations of this sport.
Maintaining your car
Aside from the kids, your car also needs tender loving care. 
When was the last time you gave your car a good scrub and vacuum? It may already have visible dirt marks and dirt piling on its floors.  
Don't hesitate to get someone to wash your car for you when that happens. Taskers can clean the interiors, exteriors, and undercarriage so that you're ready for school pick-ups and drop-offs in no time.
Remember that your car requires regular maintenance, as well. Hire a mobile mechanic to run a diagnosis for your vehicle's immediate repairs or potential problems.
Your family's safety is important, so be sure to check your car's overall health and performance, especially if you drive it regularly. 
Taking care of the pets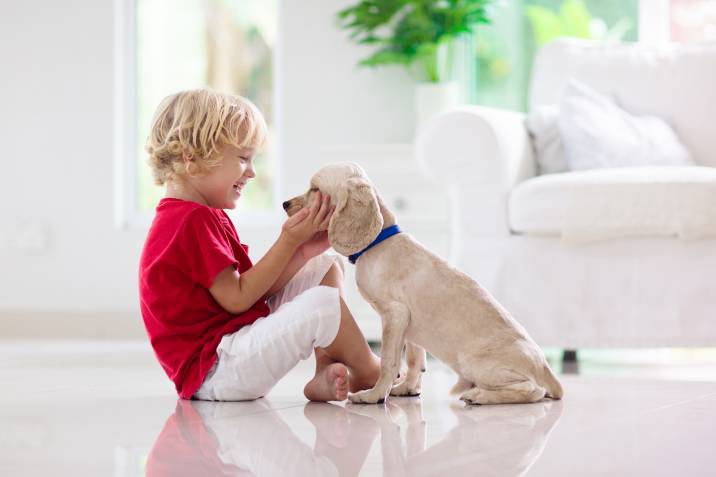 Don't let fur parent guilt eat you up. You can always rely on Taskers to keep your pets happy and well-taken care of while you tend to the needs of your kids and family. 
Here are some ideas you can do for your fur babies:
Are you going on a work trip or holiday for a few days? 

Entrust your fur babies to a pet sitter

 who can get your pet's daily routine down, from meal times to afternoon walks.

With a 

mobile dog grooming service

, your dogs can look their best despite your busy schedule. Expert dog groomers can cover all the basics, from bathing, trimming their nails, and brushing their teeth. 
Running errands 
Sneak in some quality time with the whole family by having a trusted Tasker run some errands for you. From delivering packages to picking up your dry cleaning, done!
In need of a quick pantry restock? You can also book a grocery delivery service on the platform and wait for your items to arrive at your doorstep. This way, you get more time with the kids at home instead of queuing at the supermarket.
Getting all the house chores done alone can be tough, especially for parents. When your to-do list seems never-ending, remember that it's okay to ask for help.
Let Taskers take some of the load off your shoulders by putting up a task today!