So, you've decided to sell your house.
Great!
Now what?
The predictions on the future of the UK housing market are, well, gloomy – but it's not all bad, with Halifax recently reporting the fastest rise in prices in the last two years.
To get ahead of the game though, there are few things you can do to help your chances of securing a decent sale.
1. First up,'staging'
As humans we're rational, but emotional. When selling a home, you're not just selling bricks and mortar –  you're selling a 'feeling' too. Sure, seasoned property developers have a harsh eye for seeing beyond a well-placed bottle of olive oil, but the rest of us are tempted into decisions by weighing up a number of factors when buying a house – and one of those factors is our initial 'feel' of the property as soon as we walk in.
So to ensure a great first impression, we suggest a few easy tips and rules to live by:
Depersonalise and declutter:
As tough as it is it to hear, buyers don't necessarily want to be faced with multiple photos of your cousin's wedding or your nephew's scribbles plastered up on your fridge. They want to envisage themselves living there, and lots of clutter or personal stuff stuck on every available space can cloud their vision. Which obviously you don't want.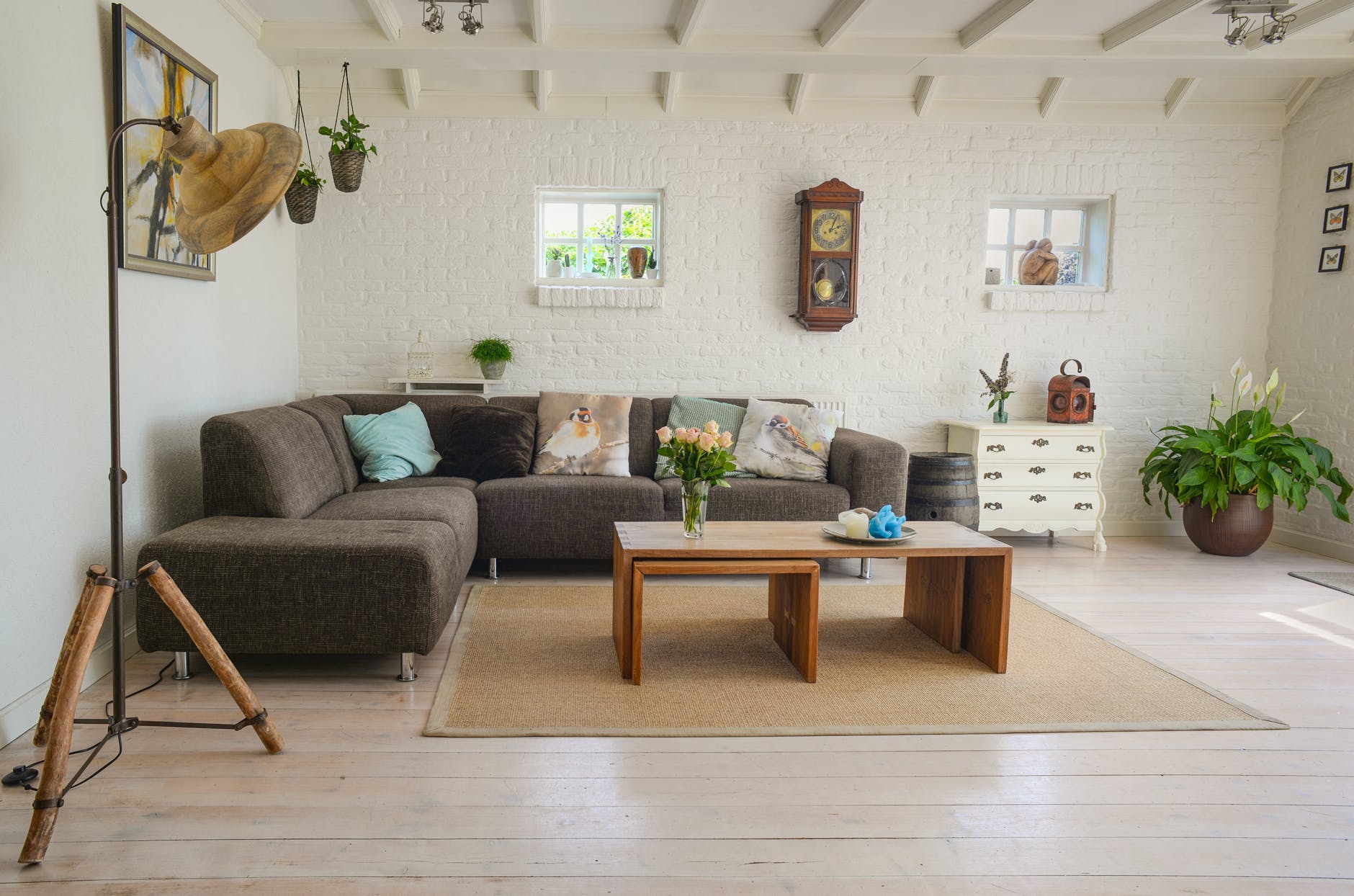 Neutral colours are your friend.
If in doubt, keep it clean, simple and stylish. The same goes for storage – extra space to hide away your formerly-unplaceable items is a godsend, and buyers want to see that space too. Don't overload your own storage space with clutter – clean it up, or even leave excess items at a friend's house during the viewing process if necessary.
Open up the space:
Decluttering your rooms helps to uncover the amount of space you're working with, but if you're trying to sell a property with rooms on the smaller side, you're going to have to think a little harder. Luckily, there are a few cost-effective and easy ways to do that.
For instance, painting walls white can brighten up a room as white reflects all colours. And then there's mirrors – probably the easiest way of opening up even the most cramped of rooms. They're cheap too. You can pick up framed mirrors of different sizes from your local charity shop or brave IKEA if not.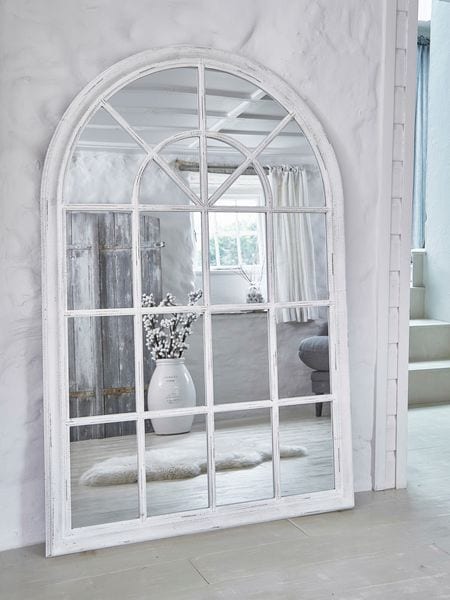 Source: Pinterest – nordichouse.co.uk
Add in a few little touches:
'A little goes a long way' isn't just a cute saying your Grandma used to tell you, it's a straight-up property tip to live by too.  Although you want your home to look like a blank-ish canvas so potential buyers can envision themselves there, you definitely don't want it to look devoid of life. Liven up the place with some strategically-placed indoor flowers or houseplants, add some outdoor festoon lights into the garden, and for the love of everything make sure the place smells nice (the flowers should help here).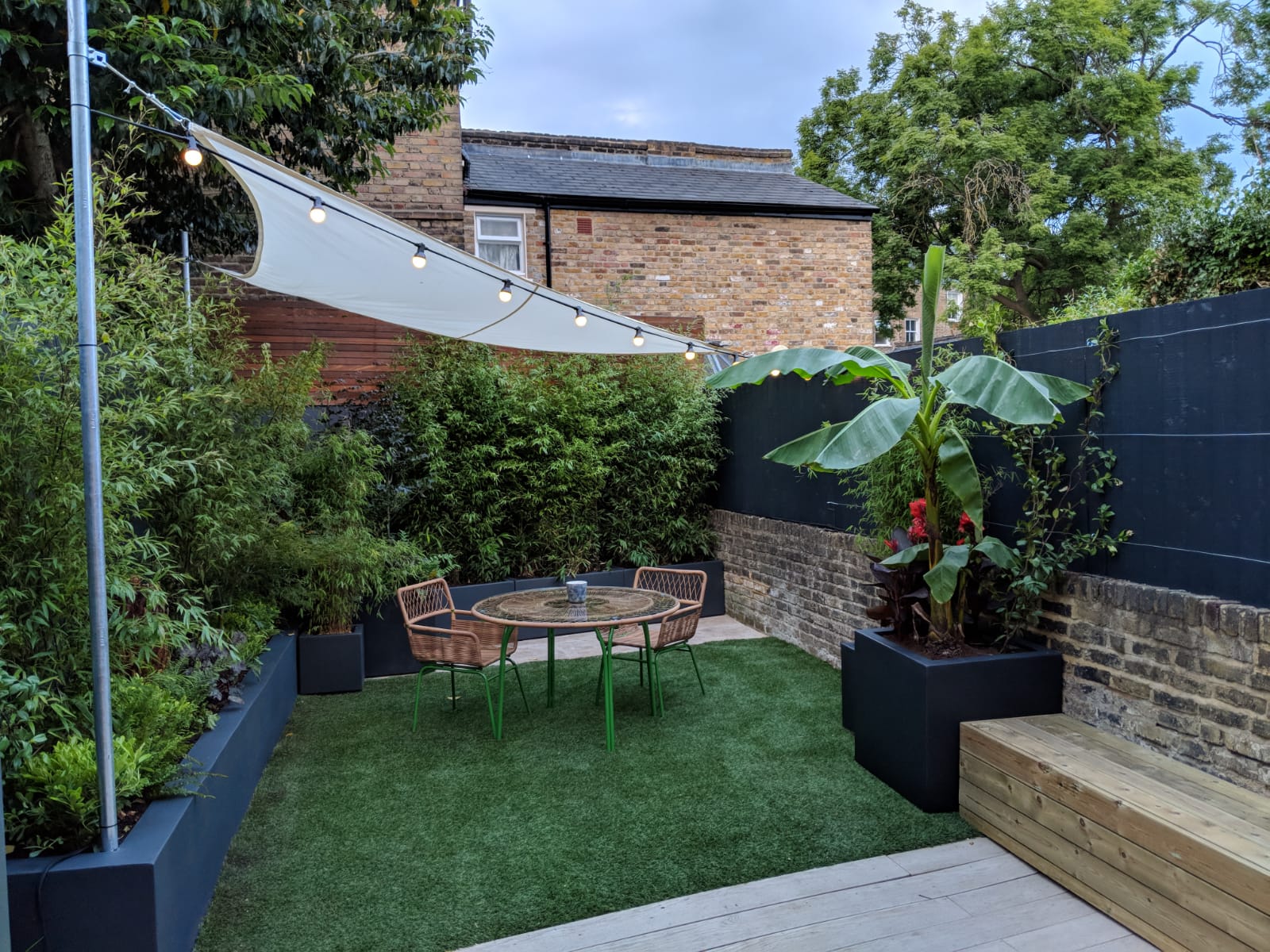 A few simple touches can transform your garden.
First impressions count for a lot, and tiny details can often help securing a sale.
2. Next on your list: things to focus on
Staging is a helpful tool in your arsenal when moving, but ultimately you need to make sure the buyer is getting a good deal too. Painting over cracks or deception are not only not the right way to behave, they're also a surefire way  to ensure you're not selling your property anytime soon.
Repair and refresh:
Before you put your house on the market you should sort any niggling repairs you have on your list. Yes, even those you've been putting off for ages. Sure, buyers will expect your home to look lived in, but nothing should look too worn or tired.
The better shape your home is in, the less staging will be required. Get DIY help if you need to, but get that window frame fixed and that peeling wall repainted pronto. Things to check for could be re-grouting bathrooms, fixing fences, leaky taps, replacing broken fixtures and even making sure any blown lightbulbs have been replaced.
If you need several odd-jobs doing and want to save a little time, post a task on Airtasker with your list, and hear from
trusted and local handymen
with the skills to complete the jobs.
Pay some attention to your walls:
Whether they're marked, chipping-away or have been a victim of your lovable but eccentric style over the years; in line with the staging tips above – it might be a good time to re-paint the house ahead of selling. A neutral colour paint is cheap-ish and appeals to a wider market, so giving buyers a blank canvas to work with is a huge plus. Whether you're doing this yourself or hiring a painter decorator for a few days, a few licks of paint can be the difference between sales success or failure.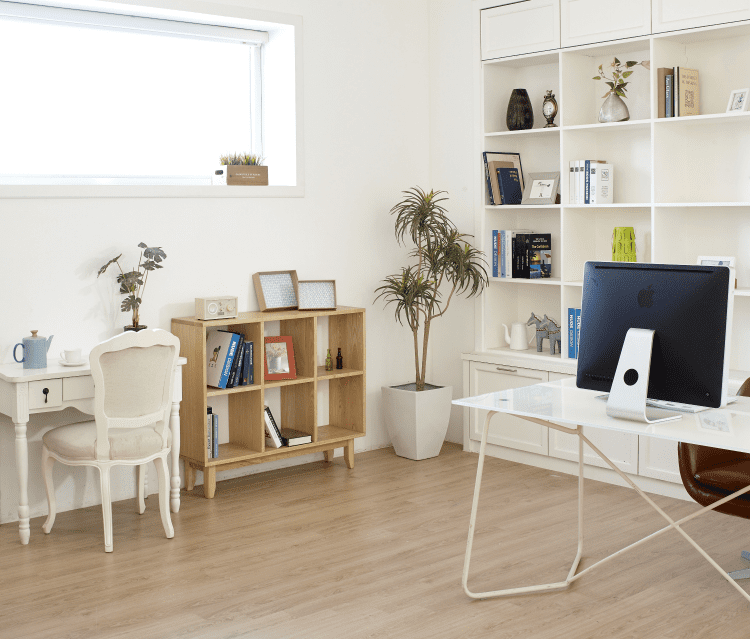 Improve your curb appeal:
Although home staging usually refers to the interior of your home, don't forget to give the exterior some TLC pre-viewings too.
Let's start with the obvious. Clean up the outside spaces of any leaves, clutter, or rubbish. Make sure your windows are sparkling clean. Yep, buyers can be put off by simple stuff like this. Give your front door a fresh lick of paint and make sure any greenery is in good shape. Box plants are great for an evergreen and neat looking option.
3. And finally, CLEANING
Your repairs are done, the property has been staged like it's never been staged before – but is everywhere clean? This feels like an obvious one, but it's something so many owners forget.
Don't forget the key areas:
Potential buyers will go through your house with a fine-tooth comb, as you would too – so make sure every nook and cranny is sparkling.
Here's a list to start you off:
All surfaces, cupboards and storage spaces
Walls, skirting boards, power points and room corners (those pesky spider webs are gothic but not the best look when selling)
Windows, window sills and mirrors
Floors, carpets, tiles
All built in appliances, e.g. dishwasher, oven, hob, fridge
Sinks, basins, taps (descaling)
Baths, showers, shower screens
Basically, ev-er-y-thing.
And outside too…
As well as the front of your property, if you have a garden – make sure that's in tip top shape too. Don't worry about adding any expensive features, but do make sure the grass is cut, all fences have been repaired and everything is look tidy.
—
And that's that.  We don't need to tell you how important getting the right price for your home is when selling – and these nifty tricks should help you along the way for sure.
Good luck!
For any help with DIY, fixtures or general work ahead selling your home, find a trusted and reviewed handyman with Airtasker.