Sick of gazing out at the same old garden everyday? Sure, it's easy to feel overwhelmed at the thought of redesigning and updating your outdoor space. But let's face it, it's pretty boring to keep things the same year after year.
Luckily, inspiration isn't far. You can seek out garden tips and inspiration using the multiple amazing gardening blogs out there. Or, you could mix things up by updating your garden based on the latest trends.
Whether you're considering a complete garden makeover or just want to spruce up some outdoor bits and bobs, read on for some on-trend gardening inspiration:
1. Vertical gardens
Obvious statement alert: outdoor space is usually pretty tight in London.
But you can't let your limited square footage deprive you of some at-home greenery.
The way around it? The vertical garden, or 'living wall'. Liven up your home with some green by planting 'up'.
All you need is a blank wall or a bare fence.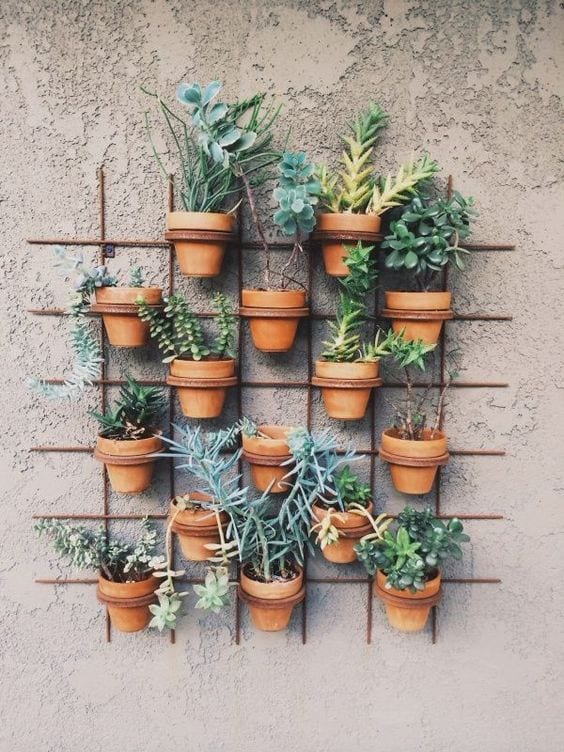 Source: Pinterest- bloglovin.com
2. Eco-friendly landscaping
The good news is, one of the biggest gardening trends of this year has to do with our growing passion for eco-friendly living.
Eco-friendly landscaping means designing a garden where you can limit water and energy usage, and use only environmentally beneficial gardening practices. It's a good bandwagon to jump on.
Adopt this trend by using our 5 eco-friendly gardening tips.
3. Edible gardens
This trend had us at 'edible'.
With the rise of veganism and organic produce, we're seeing more and more veg gardens popping up in people's homes.
It doesn't have to be a major operation – you can start off with a small herb garden (which you can easily plant vertically). Then take it up a level by adding in raised beds for fresh veggies.
This one can get pretty addictive.
4. Al fresco dining
This spectacular streak of weather has finally inspired Brits to embrace dining al fresco.
If you have the space, add in an outdoor feasting/entertaining area with comfy garden furniture and ambient lighting.
A word of warning though. Come next spring/summer, it'll be difficult to keep your friends away.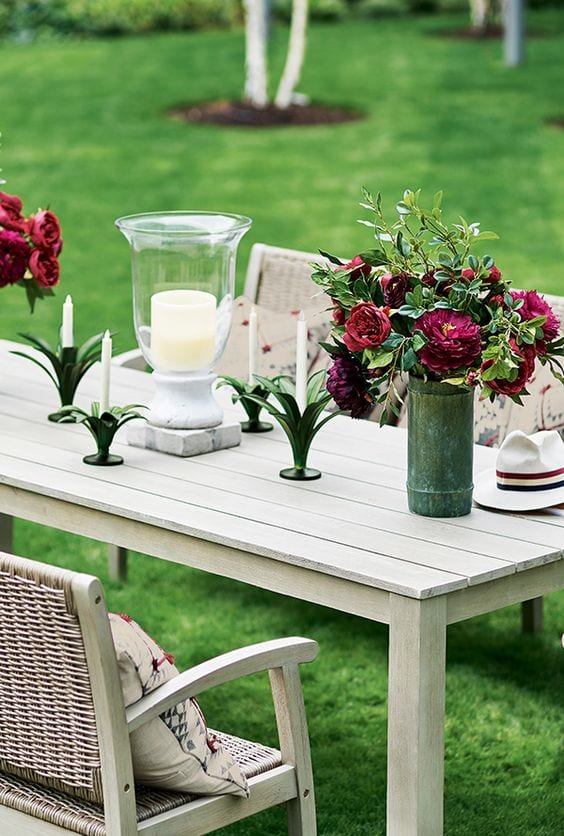 Source: Pinterest- oka.com
5. Balcony gardening
The rising popularity of balcony gardens proves it. We won't let limited outdoor space hamper our dreams of green.
There's tons of balcony gardening inspiration online to help you work with the space you have.
Think hanging plants, herb gardens, and vertical gardening ideas.
6. Purifying houseplants
Could it be that houseplants just make the interior of your home that much more Instagrammable?
Probably. But it's not just that.
Indoor plants have been huge this year, and it's not just for aesthetic reasons. The toxin reducing and mood boosting qualities of houseplants are also being appreciated, with purifying plants such as aloe vera and snake plants being particularly popular choices.
Fortunately, this is a quick and low-maintenance gardening trend to adopt. Start here if you're a newbie.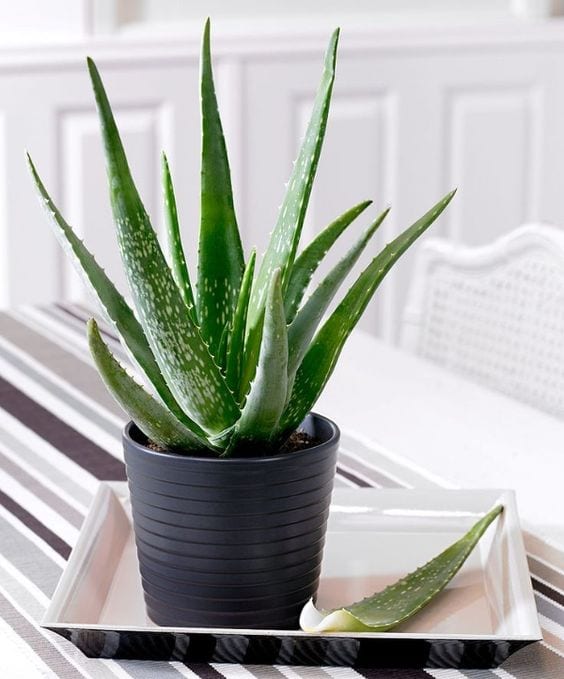 Source: Pinterest- wikihow.com
Want your garden to stand out from the crowd? Find trusted and local gardeners for your next green project.