Traditionally used in shipping and airfreight, creative DIYers have long been turning pallets into furniture for homes, restaurants and offices.
In addition to looking cool, pallets are cheap and easy to get. With a bit of know-how (or handyman services), they can be transformed into almost any piece of furniture.
Here are 15 great ways to add pallet furniture to your home:
1. Pallet Bar
Use pallets to create fantastic alternatives to the traditional expensive bar tables at home.
2. Wedding Decoration DIY
Thanks to websites such as Etsy and Pinterest, many brides are finding inspiration for personalised DIY for their special day. Pallets can be turned into backdrops, signs, bars, seating and decoration. Here are a couple of examples: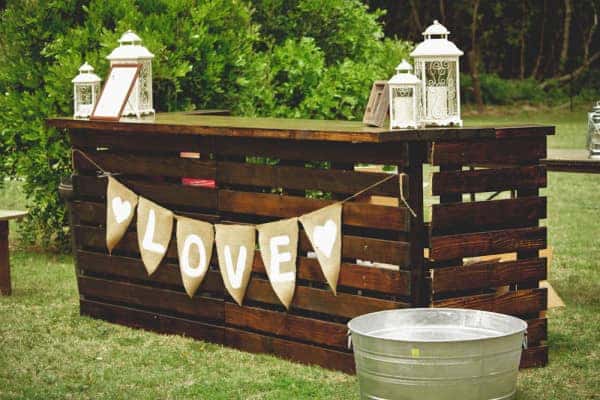 Source: Brazos Valley Bride
3. Bookshelf
Use pallets to make a shelving unit. This can be a great way to organise books, display ornaments, and store your favourite crockery.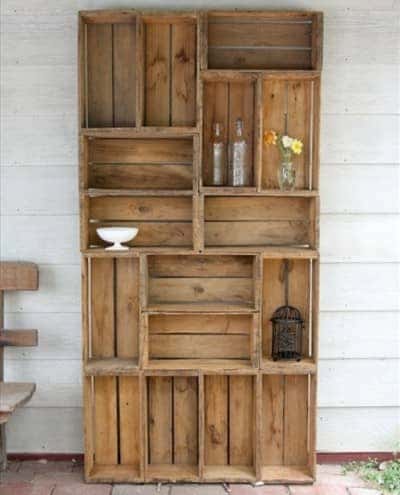 Source: Pallet Furniture Ideas
4. Coffee Table
If you're a first timer with pallets, perhaps the easiest project to start with is making a coffee table.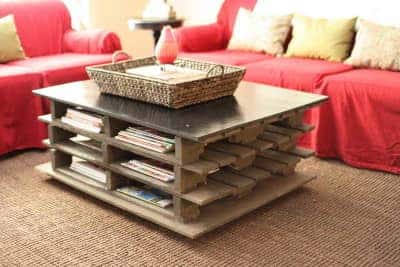 Source: Decorate Idea
5. Storage Chest
Create a pallet storage chest in any size you need for toys, winter throws, or anything else you want tucked out of sight.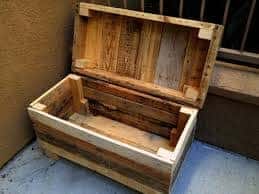 Source: Tree Hugger
6. Children's Furniture
You don't need to spend a lot on children's furniture which won't be used for long. With some pallets and bright paint, you can easily create fun furniture for your children's room.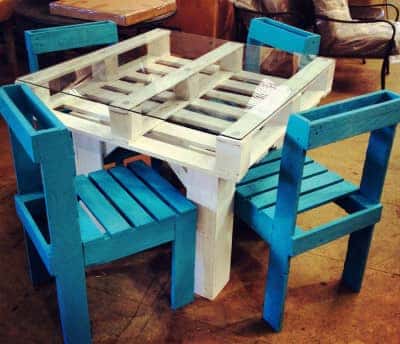 Source: Resourcedir
7. Plant Boxes
Whether it's a huge pallet vertical garden wall or a simple plant box, this is the perfect DIY project to start with.
8. Stairs
This is a much more ambitious project, and you'd need an architect and professional handyman to look over and help design it. But it's sure to make your home stand out.
9. Outdoor Seating
Pallets are commonly used to make outdoor furniture. You can create your bespoke garden furniture to suit your outdoor space and dress it up in a variety of colours.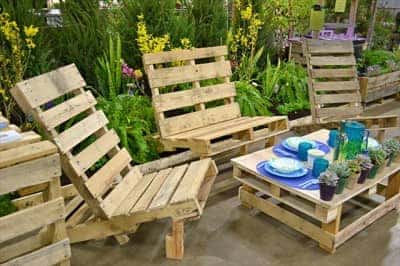 Source: Kung Fu Homes
10. Wine Rack
No need to hide your wine collection when you can display it in a simple and elegant way using pallets.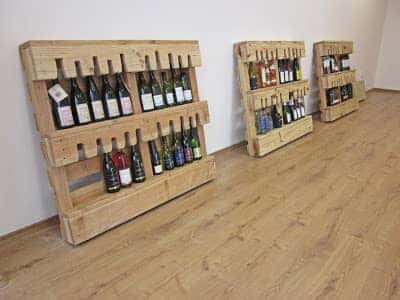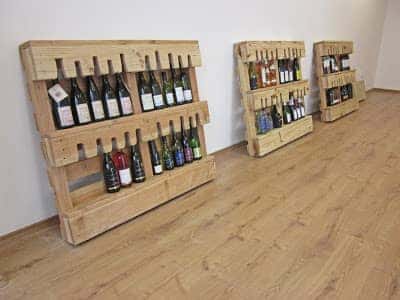 Source: Homes Kid
11. TV Unit
You could build a TV unit with storage using pallets.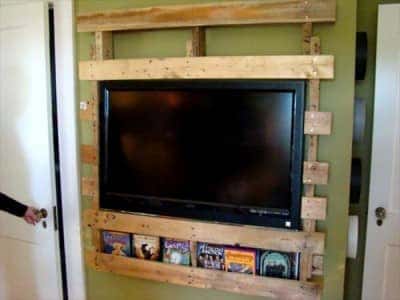 Source: Wookmark
12. Chandelier
How about a light fixture like this chandelier? You could swap out the candles and replace with fairy lights for a pretty outdoor ambience.
13. Office Furniture
Add a bit of fun to a bland office space with a break-out room set-up, or even a quirky pallet boardroom table.
14. A Bed
A pallet bed isn't too hard to assemble and gives you the chance to create lots of storage nooks underneath.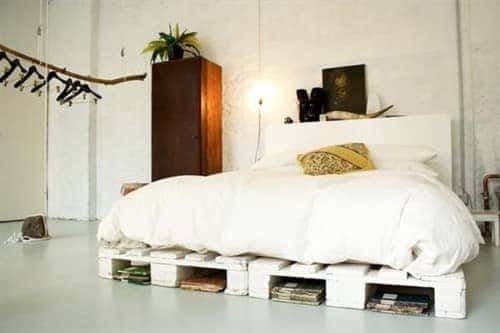 Source: Wpedia
15. Garden Path
Pallets look great in a garden path, such as this Asian inspired garden.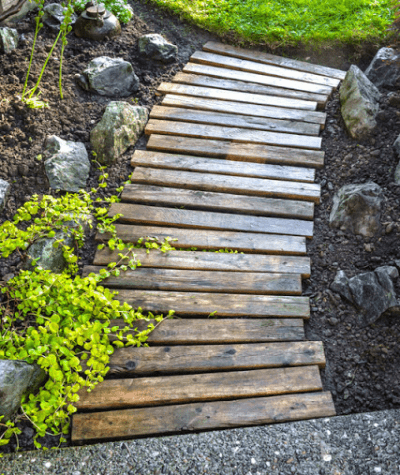 Source: Mariners View Apartments
Have you got any more DIY pallet furniture ideas? Let us know in the comments below – we'd love to hear them.
Don't have time for a DIY project? Get some handyman help from an Airtasker in your area.