The annual Airtasker Award Winners have been revealed – with a mum-of-ten party host, an avid landscaper who swapped publishing for plants, and a basketball enthusiast taking out the 'Top Tasker Award' for their state.
'Lifestyle change' emerges as the driving force behind the Top Taskers and those within the Airtasker community. Many utilise the platform to overcome workplace burnout, reduce the cost of living pressures, and achieve their dreams.
Australians are now spoilt for choice, with a massive 85 per cent rise in Taskers putting offers in for multiple tasks, enabling people to have quality professionals at their fingertips!
Celebrating the growing, diverse and skilled Airtasker community
The Top Tasker Awards celebrate the growing, diverse and skilled Airtasker community, which has grown by 19 per cent in the past 12 months, with Aussies eager to boost their income by utilising their skills and helping others when they want to.
Airtasker Co-founder and CEO Tim Fung added, "The rising cost of living over the past twelve months has been tough for many Australians, and we've been super impressed again and again by our incredible Taskers who have continually delivered for their customers."
"Our mission is to empower people to realise the full value of their skills. Whether it be helping people to spruce up their home, attend to repairs, navigate tax returns, build a full-time business or a side hustle to fund a special occasion, we wanted to recognise the outstanding Taskers who help Aussies get more done every day. 
"Each and every one of our Top Taskers have won over their clients with their craftsmanship, positive attitude and excellent customer service, and we can't wait to see what lays ahead for them all."
Australia's Top Taskers of the Year 2022
Airtasker crunched the numbers over the past 12 months to identify the top-performing Taskers. Key metrics include Tasker's average rating, reviews and completion rate. Award recipients scored high across all metrics and consistently delivered value to their community.
All winners will be awarded a verified Top Tasker badge to be displayed on their Airtasker profile, with their outstanding contributions easily identifiable by customers. In addition, the winners will also receive a $500 Airtasker credit and a catch-up with CEO Tim Fung.
Australia's Top Tasker of the Year: Emil Montibeler
Sydney: Gardening and landscaping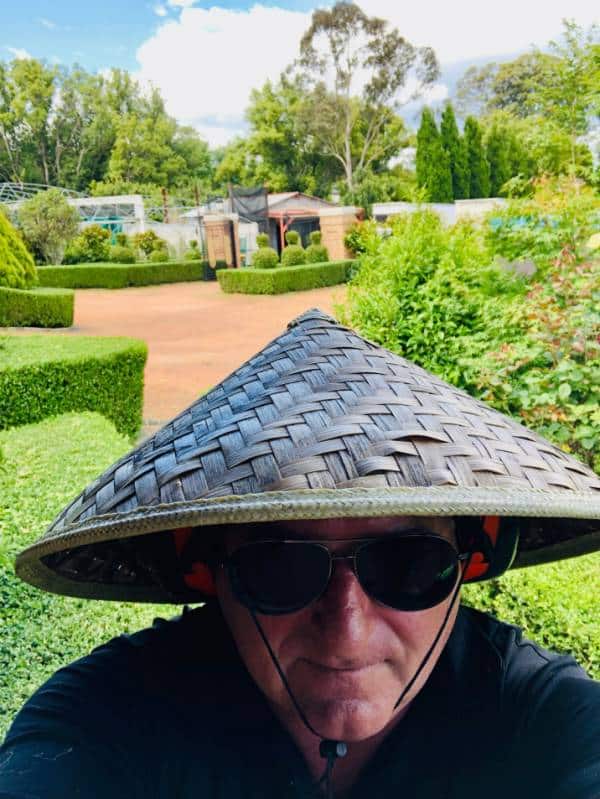 After suffering corporate burnout, Sydney's Emil, 50, decided it was time to be his own boss and swap publishing for plants.
"Airtasker has allowed me over the years to work when I want, where I want, and for who I want! And given me the opportunity to follow my true passions elbow deep in the garden whilst slowly and quietly building my business."
A keen landscaper and gardener, he joined Airtasker at the start of covid and earns more than $10-15k a month on the platform. As well as changing people's lives for the better (he's been called a "magician"), he even transformed the courtyard garden of the shoe shop owned by Jasmine Yarbrough, Karl Stefanovic's wife.
---
NSW Top Tasker of the Year: Faith Hibberd
Manly Vale: Sewing, crafts, campervan upholstery, making curtains and cushions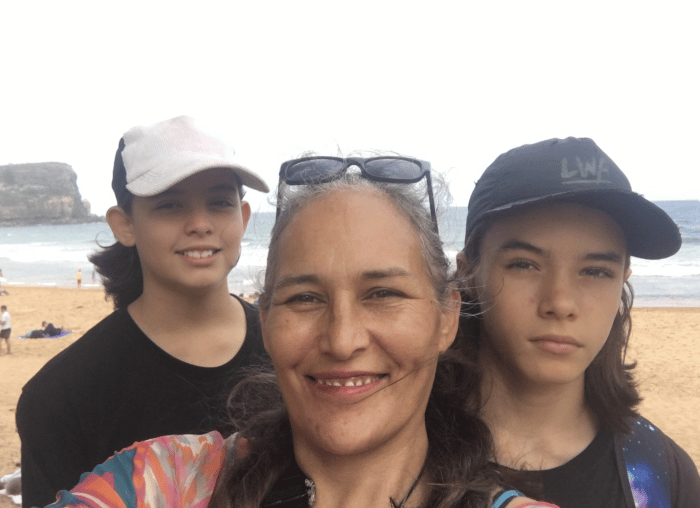 A keen seamstress, Faith, 53, has found her niche on Airtasker doing up campervan upholstery and making one-off outfits, cushions, and curtains.
The mum of 17-year-old twins even replicated Jared Leto's outfit to the Met Gala (carrying his head!) for One Teaspoon fashion designer Jamie Blakey and has tie-dyed scrubs for dentists.
She can earn anything from a few hundred to $5k+ a month on Airtasker.
---
VIC Top Tasker of the Year: Nate Allen
Carnegie: Assembling basketball hoops and gym equipment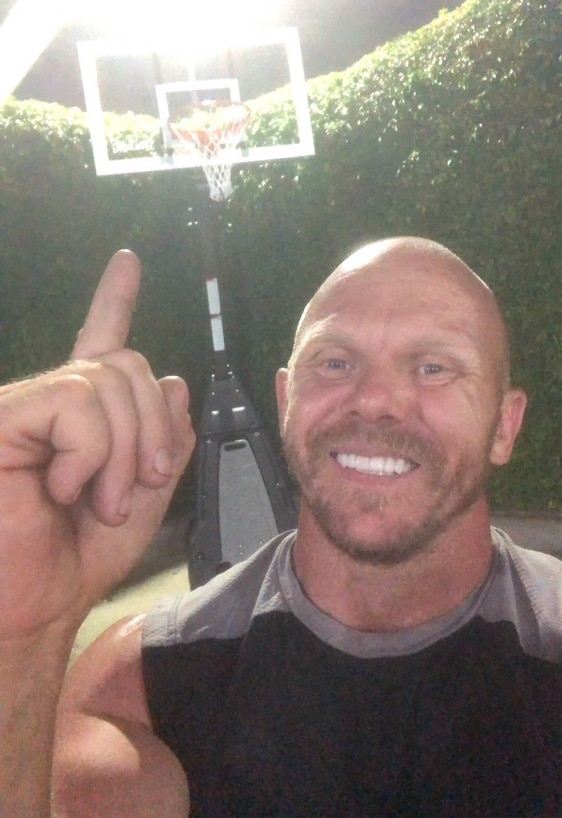 Nate, 45, estimates he's built more than 500 basketball hoops on Airtasker for families, individuals and sports shops, netting him more than $5k a month. He also assembles trampolines, gym equipment, and bikes and loves the flexibility of being his own boss.
He assembled more than 200 basketball hoops in December 2022 alone. Nate says if he's between jobs or has a spare few hours, he jumps on the platform and sees what else he can do, including removals and furniture assembly and deliveries.
He gets lots of referrals and says bringing birthday gifts to life is a great satisfaction.
---
QLD Top Tasker of the Year: Andrew Cooper
Narangba: Deliveries, handyperson, furniture assembly, removals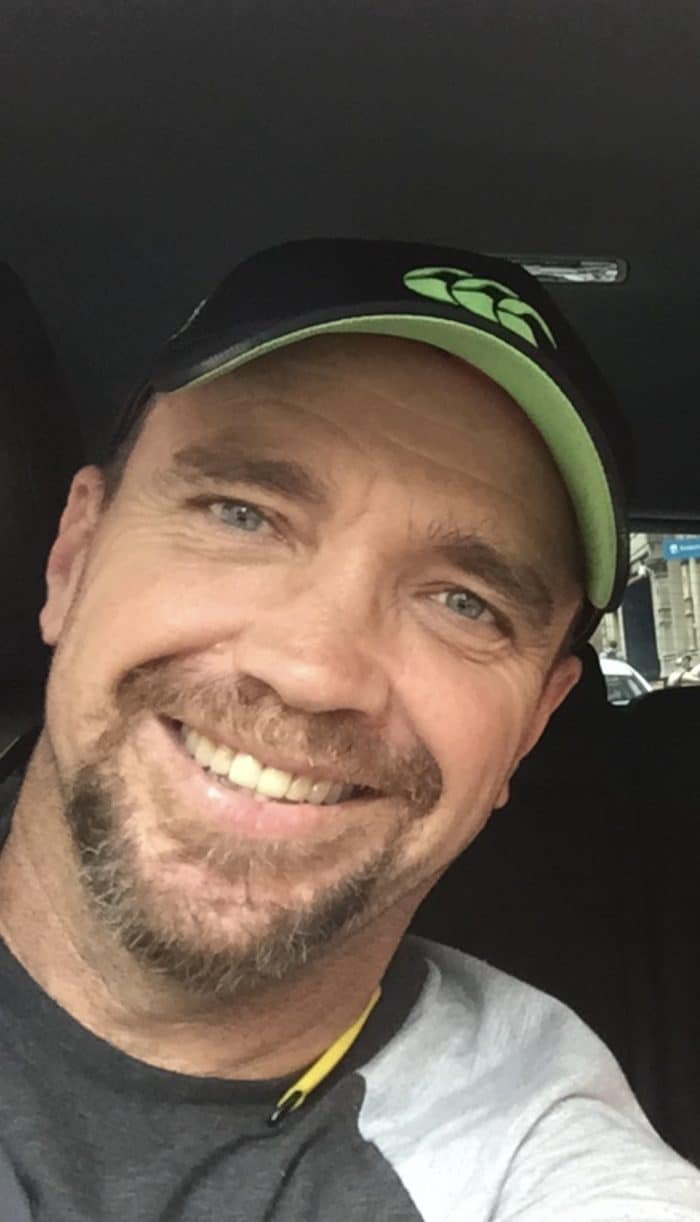 Grandfather-of-two Andrew, 50, first joined Airtasker as a handyman, doing deliveries, assembling flat-pack furniture and mowing lawns when he was between jobs.
Having been in foster homes as a young child, Andrew identifies with victims of domestic violence, who he does a lot of work for, including donating household items people are throwing out to refugees and single-parent families.
When his wife suggested he study to be a social worker, he realised the platform could allow him to help those less fortunate whilst studying for a Diploma in Social Work. He's currently combining both with working on trucks in a FIFO role until his contract ends.
Andrew makes up to $2k a month on the platform.
---
SA Top Tasker of the Year: Danny Lloyd
Adelaide: Gardening, handyperson, cleaning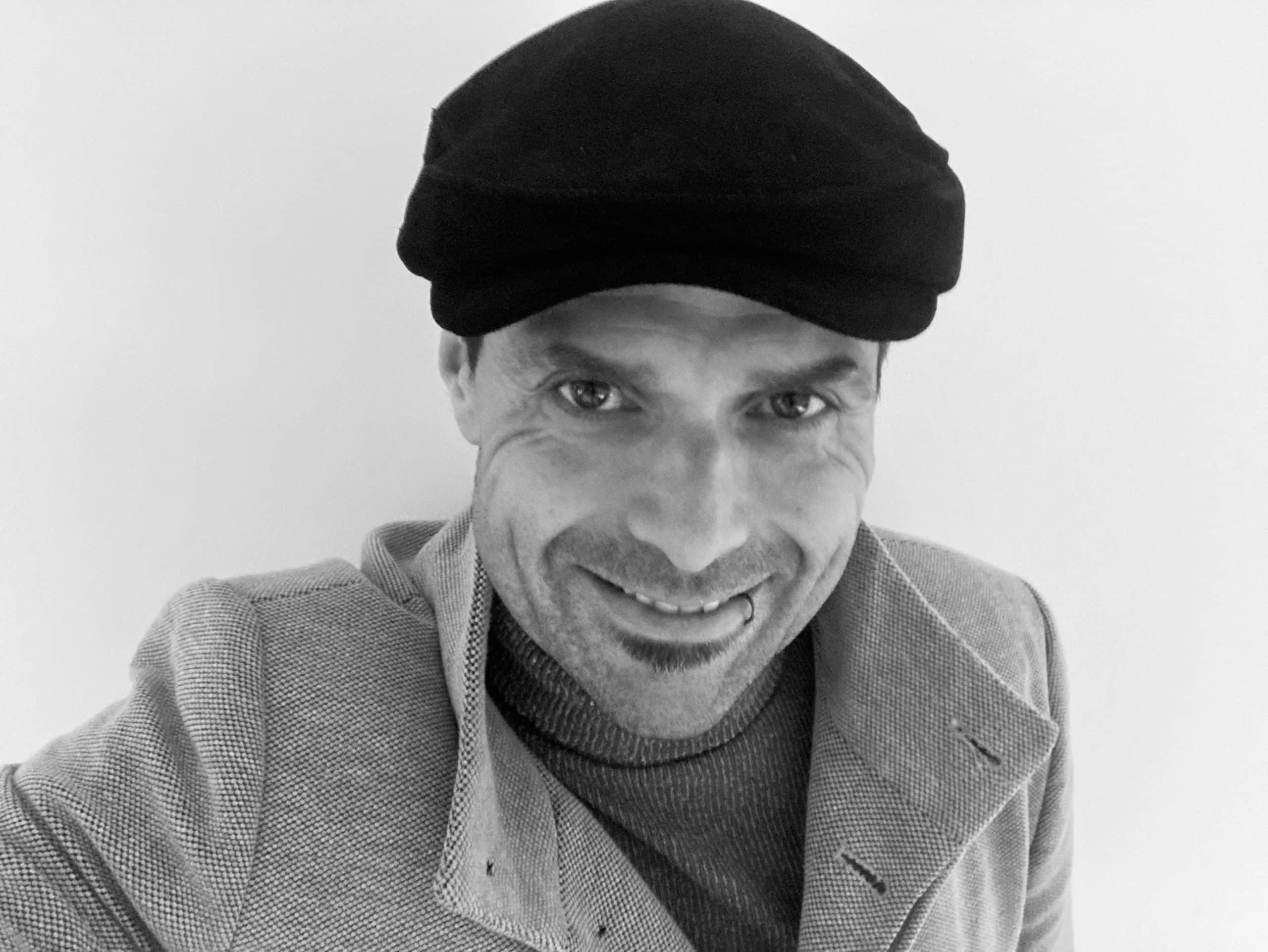 When Danny, 39, and his best friend walked out of their jobs in 2021 to set up a business helping people suffering from addictions and mental health disorders, they had no financial backing or plan. When he was working on a drug program in Alice Springs, he changed government legislation and even has a building named after him.
A qualified plumber and keen gardener, Danny joined Airtasker to support himself and found work as a cleaner, gardener, and handyman.
He helped one of his first Airtasker clients through mental health issues and says he wants to change the way Australia tackles drug addiction, which the funds from Airtasker help with as he builds the clinic.
Danny also loves working with retirees and pensioners, "giving them someone to talk to after the job has finished and going that extra mile as a random act of kindness. "That's the most rewarding part, as I feel a lot of customer services and human respect is disappearing."
Danny makes up to $2k a month from Airtasker.
---
ACT Top Tasker of the Year: Jon Heard
Canberra: Computer and IT
FIFO worker John, 27, has always had a passion for graphic design, and makes more than $1k a month from Airtasker doing it as a side hustle. He's designed logos for businesses such as boutique breweries and law firms and says the extra money helps as the cost of living is rising so rapidly.
John particularly likes doing jobs for smaller companies, saying he "knows how difficult it is to get your foot in the door."
---
WA Top Tasker of the Year, Sarah Taylor
Perth: Parties, cleaning, deliveries, bartending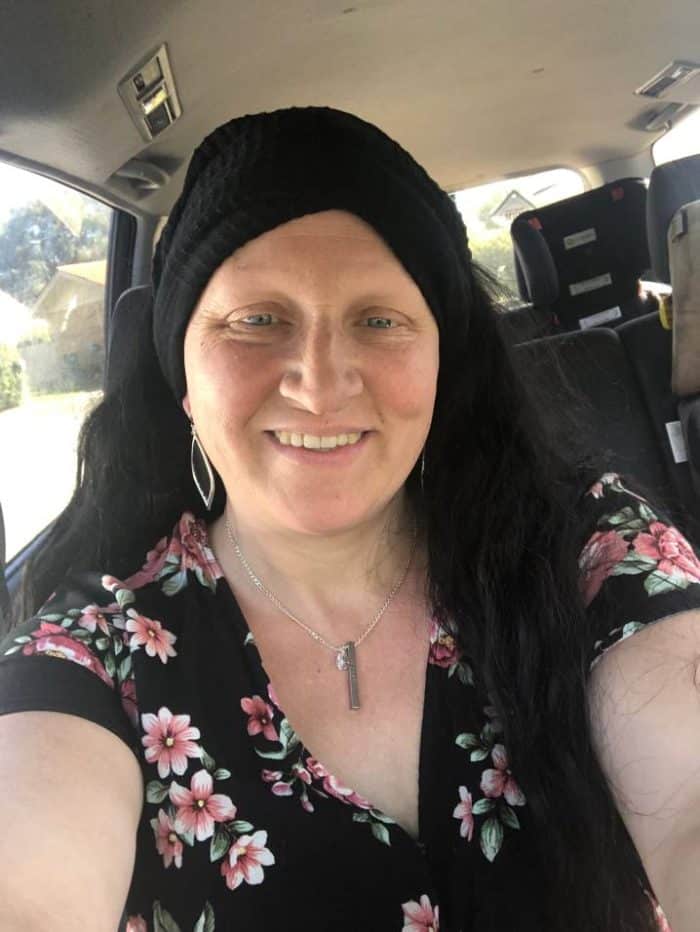 Mum of 10 children, 7 guinea pigs, a dog and a cat, Sarah, 45, uses Airtasker to host parties (sometimes dressing up as animals!), clean, bar work, deliveries and whatever she and her husband, Jeff, 41, can manage, often finishing in the early hours.
They credit Airtasker with "saving our lives" as both suffer from health issues, so traditional jobs are hard to keep. But behind the smiles, things are tough. Sarah has an autoimmune disease and got alopecia last year, and Jeff has Stage 4 lung disease and chronic obstructive pulmonary disease (COPD).
Tragically, he's only been given 5-10 years left to live, so he can't work as much as he'd like, so they sometimes pay their children and their friends to help with the more labour-intensive jobs.
Sarah says Airtasker "has given me a network of support friends that I was struggling with when I arrived from the UK and given me my confidence back."
---
NT Top Tasker of the Year: Alex Genz
Nightcliff: Handyperson, furniture assembly, cleaning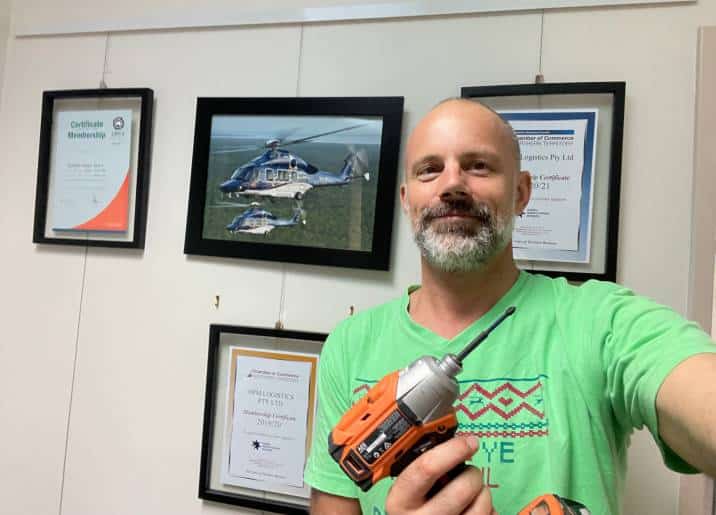 IT worker Alex, 51, joined Airtasker to fund his sailing boat and to bring his creative handyman skills and easy-to-relate-to personal touch to light.
The money has helped him buy an apartment, and Alex says his main work, which nets him up to $2k, sometimes more a month, includes renovations, ripping out kitchens, tiling work to patch-ups and larger projects that can take up to 40 hours a month for one job.
He says he "loves the flexibility, meeting new people and social interaction."
---
TAS Top Tasker of the Year: Alicia Johns
Blackmans Bay: Wine tours, driving tasks, cleaning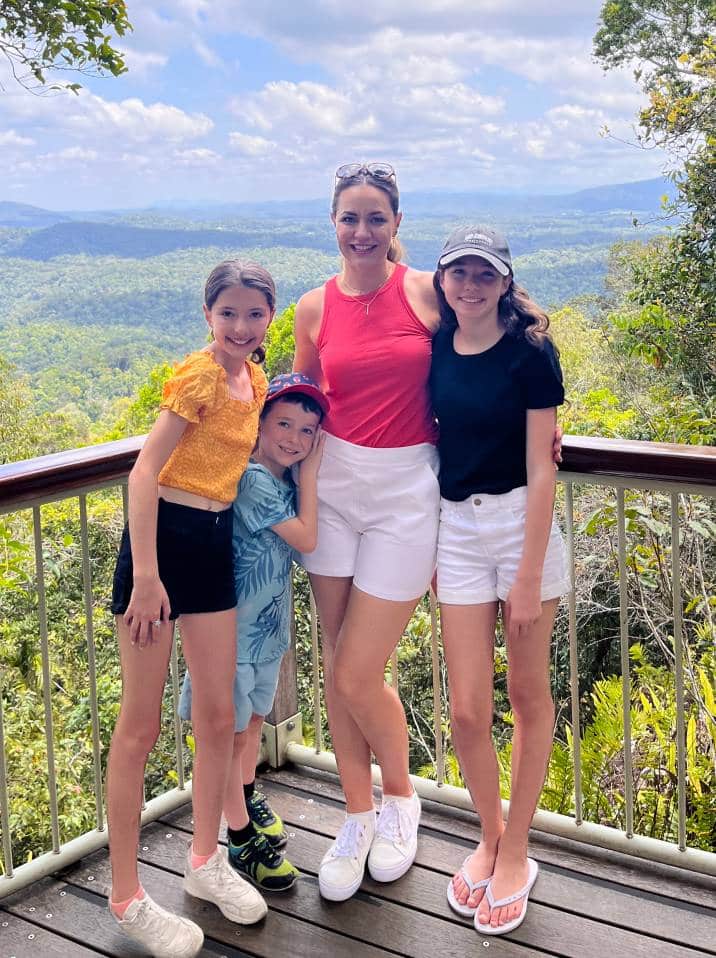 Single mum of three Alicia, 41, joined Airtasker when she found herself unemployed, doing wine tours, cleaning, driving and pet-sitting.
As well as getting to see the stunning countryside on wine tours – and enjoying the company of stars such as Hit106.9 Newcastle's Jess Farchione and husband Angus Harper – she says, "the additional income has been a real financial relief for me and my family."
To start getting things done with the help of a Tasker or earning money on your skills, sign up to Airtasker today.