Local services marketplace Airtasker has released its annual consumer trends report, analysing data from millions of tasks and unveiling how times of constant change have impacted Australia's to-do list.
Aussies continued seeking skilled experts on the platform to complete their most important tasks, from assembling furniture to removing mould, with just a few clicks.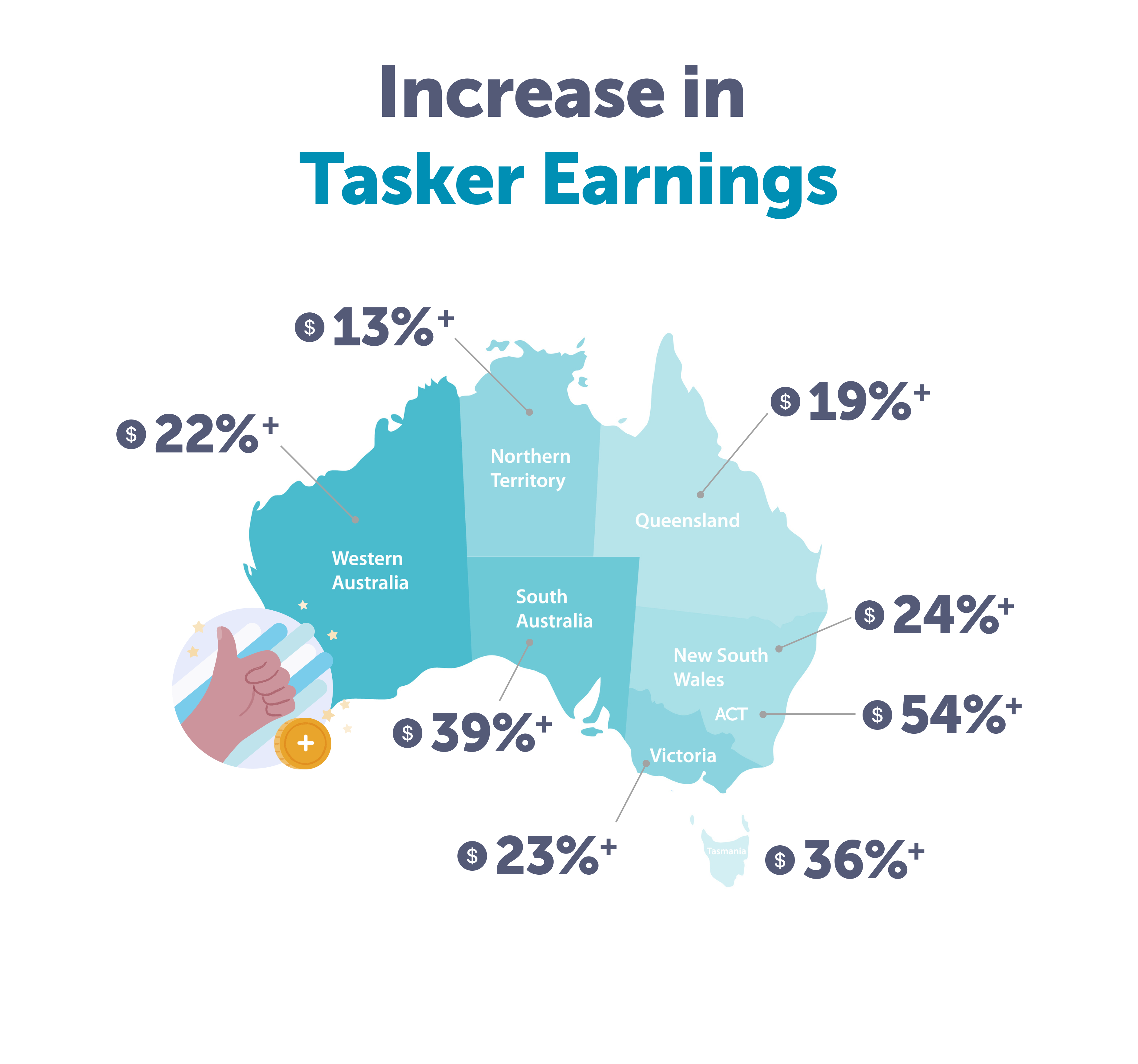 So far, Taskers have earned more than $80M nationally across the marketplace, with removalist categories being the most in demand for 2022. Whether moving to a new home or vacating an old office space, Aussies needed all the help they could get.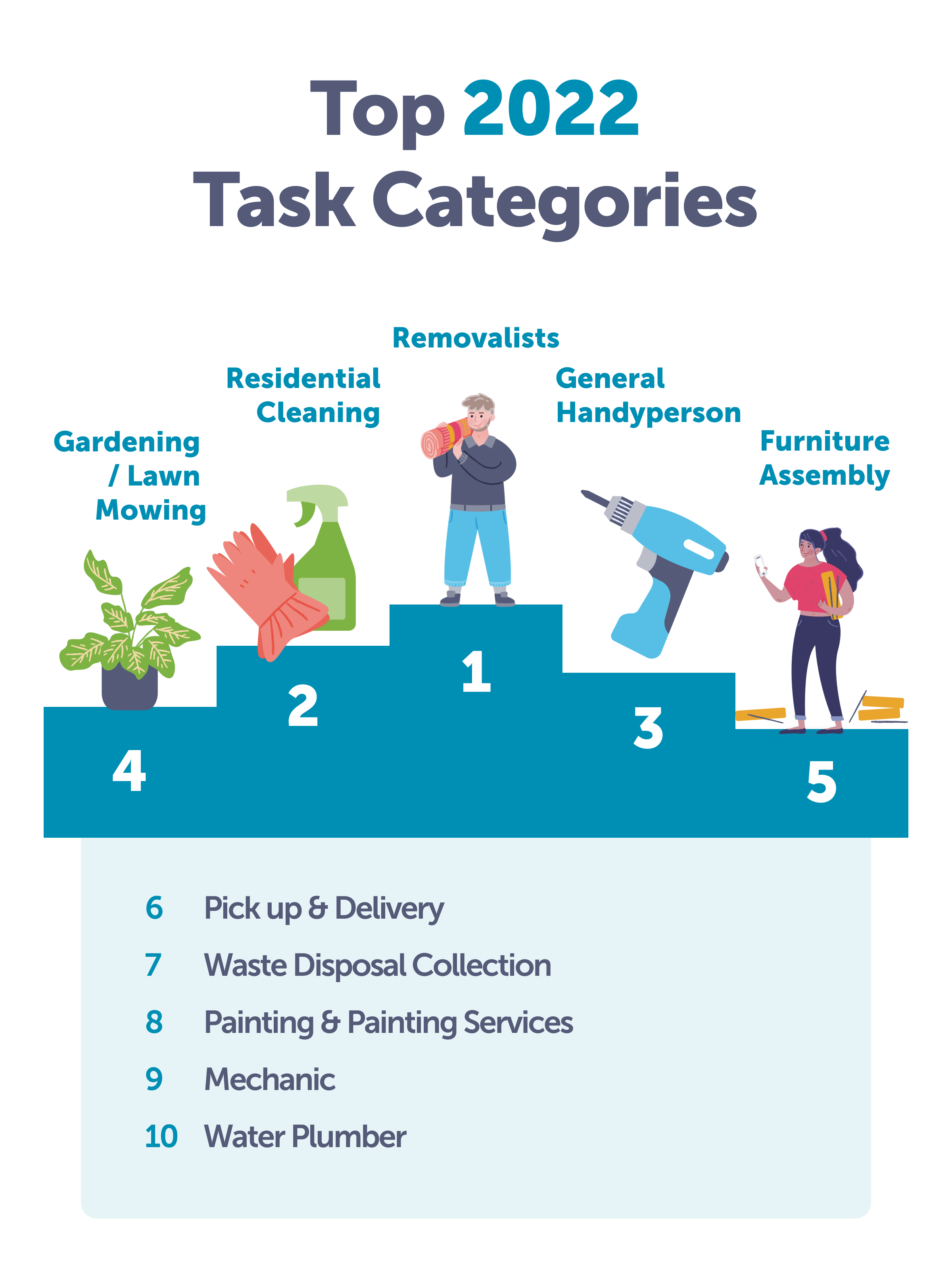 This year, households in various areas of the country coped with the aftermath of torrential rain and persistent wet weather brought by La Niña. With this, residential cleaning and general handyperson categories also saw a spike this year, garnering over 240,000 and 340,000 tasks posted to date, respectively.
Also playing a starring role in Airtasker's top categories for 2022 are gardening and furniture assembly, followed by pick-up and delivery, waste disposal collection, painting services, mechanic, and plumbing assistance.
It's another year done and dusted for Customers who got plenty of things done and Taskers who made money doing what they enjoy the most. There seem to be no signs of slowing down around the marketplace, so onto the next!
Sign up today to monetise your skills or find trusted experts to help with your next project!