For some people, gyms closing during a lockdown is a real issue; for others, it creates the perfect excuse to continue not going. Either way, learning how to stay fit in a lockdown is crucial for several reasons. Good physical fitness improves your immunity along with your mental health, two things that we want in tip-top shape whilst handling a pandemic!
We know lockdown seems like the perfect reason to grab a bag of chips and sit on the couch; it's your civic duty to do this after all! However, it's always good to balance everything out and remain active, even if it means just walking around the house to reach 10,000 steps a day.
So how do we keep fit when we are only allowed outside for an hour and confined to our homes the rest of the time? If you happen to live in a gym, this article isn't for you; if you don't, read on.
The first hurdle for how to stay fit: Lack of motivation
For many people, going to the gym is what inspires (or forces) a workout. Take that out of the equation, and it can be easy to skip leg day and all of the other days as well. That said, it's important to prioritise your workouts so you can keep your mind and body healthy.
Making your workout part of your schedule (preferably early on in the day) is a great way to beat the lockdown blues. It fills a portion of your day and can even energise you for whatever you have happening afterwards, even if it's just a day of binge-watching TV shows (you'll watch those shows with gusto – go good, guys!)
Set the alarm, get up a bit earlier than usual, or set a timer to stop for a workout in the middle of the day. Make use of your one or two hours of allowed exercise time and go for a run or walk; we promise you will feel much better about everything if you do.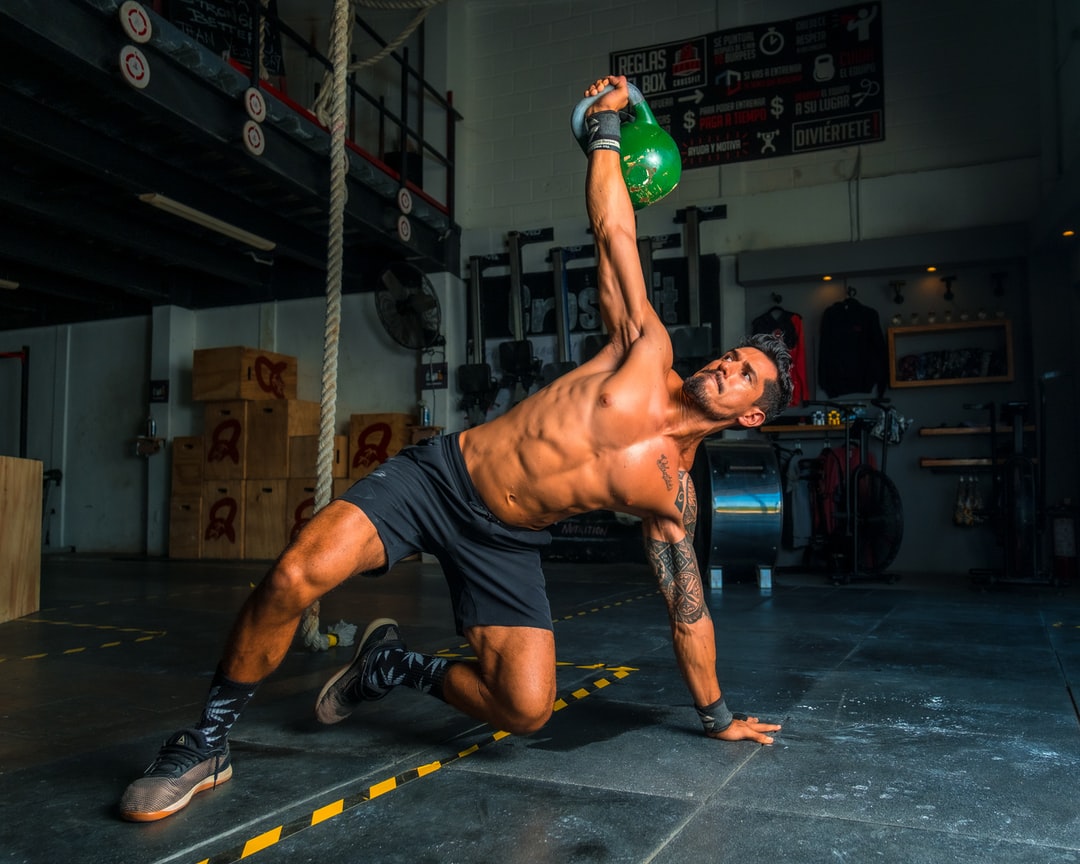 Create some specific goals
Just like you may be taking up a lockdown hobby and learning Spanish or the guitar, set some fitness goals to aim for as well. A structured training regime will keep you on track and self-motivated. The silver-lining of training at home means fewer external distractions so that you can achieve more.
Maybe you want to leave lockdown with abs or be able to run your 5km distance allowance and back comfortably? Whatever it is, working to achieve a specific outcome and planning how you'll make it happen makes you more likely to keep at it.
How to stay fit with online workouts
It has never been easier to get professional coaching for home workouts – and lots of it is for free. YouTube has no shortage of professional trainers offering online classes, from yoga to pilates and even weight training. You can also pay a small monthly fee for a range of app-based workouts and meal plans. Want to train with Chris Hemsworth? Easy, his Centr app is as low as $10 a month with all the classes and meal advice you need, and it even offers a free trial to help you see if it's for you.
There are also the Millionaire Hoy HITT workouts on YouTube free of charge. You can even find an online personal trainer to conduct your classes via Zoom if you want to level up. Remember, when it comes to staying fit in a lockdown, you can also get creative and try to keep things fun. Do TikTok dance videos and Wii Tennis count as a workout? You betcha!
Maintaining a balanced diet
Staying fit isn't all about physical exercise; you also need to couple it with healthy and fresh food. One of the biggest pitfalls of lockdown is snacking. You are at home, bored, watching TV… it's easy to crack open another bag of potato chips to go along with it! So avoid buying snacks during your weekly shop to remove the temptation.
Focus on buying foods that will boost your energy and immune system, and it never hurts to add in some supplements like Vitamin D, Vitamin C and Zinc to improve your immunity.
Looking after your mental health
The final piece of the fitness triangle, along with physical exercise and diet, is mental health. Just 30-60 minutes of exercise a day improves your lung capacity and heart function, which leads to positive mental health when coupled with a good diet.
Many things can brighten up your headspace in lockdown, from meditation to Zoom calls with friends to do an online quiz. Find what works for you and make it part of your daily routine.
How to set up a home gym/fitness equipment at home + hacks
If you're lucky and have a spare room or garage space, great; if not, find a small area in your home to set up a basic home gym to get started. The most important thing is creating an inviting fitness space that can fit an exercise mat at the very least.
Make enough space or clean out the spare room

Order some basic equipment (yoga mat, skipping rope, kettlebells) 

Ensure you have a Bluetooth speaker or headphones 

Optional: Add bigger equipment like a bench press or exercise bike

Set up a TV or small monitor for Youtube videos and remote fitness instructors
You can find Taskers who can help with clearing your space and even some who can assist with home gym assembly. You can also kick-start your training routine with a range of fitness experts.
Equipment 
You don't have to max out the credit card on Amazon and fill your house with gym equipment. For example, the treadmill for your cardio workout can become a quick run outdoors, and dumbbells and barbells can be large bottles of water or cost-effective resistance bands. You can also rent gym equipment to get you through the pandemic then return to avoid clutter later.
Storage-friendly solutions
Storing your gym equipment is made easier if you tailor your workouts around accessories like a jump rope or smaller dumbbells. A folding exercise bench or compact weight rack can be a great option for those who have a little more room and want a more intense workout.
Frequently asked questions
How do you stay active during the COVID-19 quarantine?
Take an online exercise class, many of which are free on YouTube. It's also a good idea to walk as much as possible. Walking around or walking on the spot helps you remain active. It is also vital that you reduce your sedentary time by standing up as much as possible throughout the day. Interrupt your sitting time every 30 minutes and consider a standing desk if possible.
How long should I exercise during quarantine?
The World Health Organisation (WHO) recommends 150 minutes of physical activity with moderate intensity each week or 75 minutes with vigorous intensity. You can also do a combination of both throughout the week.
What are some exercises that you can do to stay physically active during quarantine?
The following are good at-home exercise options during lockdown:
The Bridge: 

Plant your feet firmly with the knees over heels. Lift the hips as much as possible and slowly lower them. Repeat 10–15 times and rest for 30–60 seconds for five sets to strengthen the glutes.

Chair dips: 

Hold onto a chair seat and place your feet about half a meter away. Bend your arms, lowering your hips to the ground, then lift yourself back up by straightening your arms. Repeat 10–15 times, rest for 30–60 seconds, for five sets to strengthen your triceps.

Chest openers: 

Interlace your fingers behind your back, then stretch your arms to open your chest forward. Hold the position for 20–30 seconds, stretching your chest and shoulders.

Child's pose: 

This common yoga move requires you to sit with your knees on the ground and hips on heels. Place your belly on your thighs and actively stretch your arms out in front of you. Bring your head as close to the ground as possible for a full-body stretch.
Prioritise your health and wellbeing during lockdown (and at all other times)
As annoying as lockdown can be, it's always worth prioritising your fitness. The benefits you'll see will be well worth the effort, plus it helps kill a lot of time!
If you are inspired, we have a bunch of Taskers that can help with everything from home gym equipment assembly to personal training. You can consult with a professional nutritionist to help you keep track of your diet.
Trust us; the hardest workout is the first one. Once you get going, you may get a little addicted to how good you feel! Couple this with the benefits of working from home, and you'll see that lockdown doesn't have to be so bad (don't get us wrong, we still want out). Hopefully, your lockdown fitness routine becomes a staple of your schedule well into the future, and you live a healthier, happier life moving forward!
Make sure to check the
lockdown restrictions
 in your state or area before booking home or mobile services.