Taskers with task alerts enabled have a 25% greater chance of winning work. You can now receive automated alerts for tasks we think you'll be an excellent fit for, even if you haven't added any keywords-based alerts yet.
To do this, just follow these simple steps:
Desktop
Head to your notification settings page and simply check Task Recommendations.

On your mobile app
Head to your Settings
Tap Notification Settings
Go to Task Recommendations
Turn the toggle switch to "on"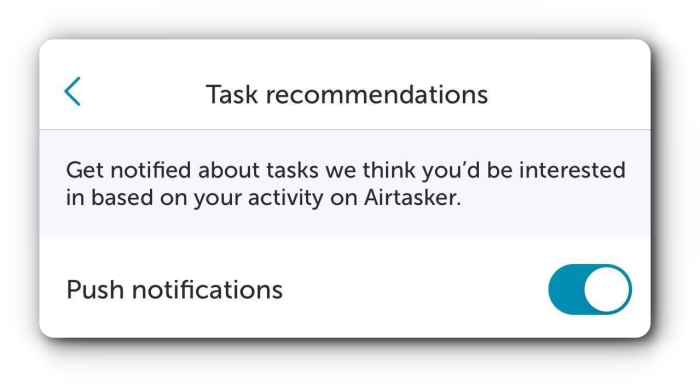 And that's it! If you have any further questions about Task Recommendations, feel free to get in touch with a member of our Support team.