If you're looking for hallway ideas wallpaper is a simple way to refresh your space. With wallpaper, it's easy to add colour, texture and pattern to your hallway, all without taking up any space or adding clutter. It's versatile, so it can either be a statement-maker or it can play a background role, complementing other elements. It's durable and practical, allowing you to hide uneven or cracked walls if necessary.  But most of all it adds impact and a point of difference to your interior.
A hallway is usually a relatively smaller space so it's a quick but satisfying change. You can completely transform your hallway in a day with wallpaper. And because hallways aren't huge, it doesn't have to cost a fortune, even if you hire a wallpapering expert to take over the application.
Below, I've assembled some of the best ideas for hallway wallpapers that span a range of styles, from subtle and understated to eye-catching and vibrant.
Barely there hallway wallpaper
I'm going to start with the more subtle wallpapers that make an impact without necessarily being boldly coloured or patterned. Think wallpapers with a faint, small scale patterns or heavily ridged woven, grasscloth papers.
1. Choose an ethereal print
Adding a subtle print to your hallway turns a generic, plain space into something much more interesting or even magical. Give a dreamy all-white space a whole lot of whimsical charm with a gentle botanical print, complete with a few sweet little birds.
2. Go for the palest of the pale
Another option for adding visual interest is to adopt an extremely subtle approach to wallpaper, for example one with a very faint blue pattern on a white background. Adding just a pale wash of colour stops the hallway being blinding white while still retaining the brightness.
3. Add depth to an all-white scheme
Subtle, neutral patterned wallpaper provides that dimensionality and depth that a flat paint job doesn't achieve. Wallpapering your hallway can help create a sense of unity, seamlessly connecting all the rooms the hallway services. Consider a pale, organic-looking print can gently picks up tones in floorboards or light fittings.
4. Make the walls the feature
The beauty of textured wallpaper for hallways is that it creates visual richness which makes the long expanses of flat, saturated colour much easier on the eye. Textured wallpapers also offer gorgeous shimmers of colour and warm, tactile texture.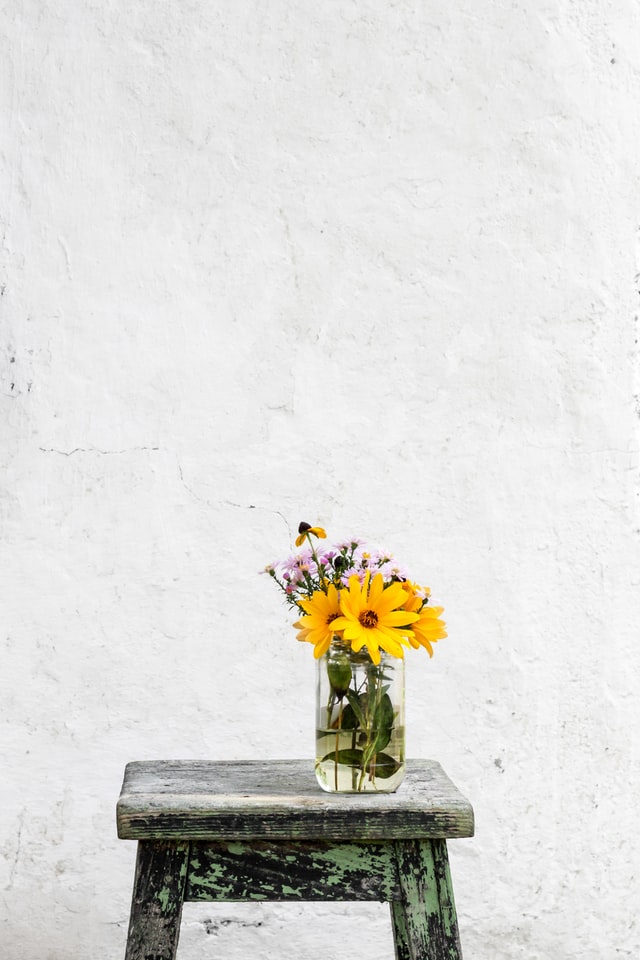 5. Add interest without overwhelming
Amp up your interior design game with hallway wallpaper that adds a dose of colour and pattern without smacking you in the face with it. A gorgeous pale blue and white print is great for transforming a hallway with colour without looking garish.
Note that if you have existing wallpaper that you want to swap out and update, you can find someone who is an expert at wallpaper removal to help.
6. Level up from flat paint
Paint naturally has a flatness to it so to liven up a narrow hallway, apply a textured wallpaper in your chosen colour instead. That's the beauty of wallpaper—it turns a solid one-dimensional colour into a visually interesting textured surface. You can add even more texture with a luxe looped carpet.
7. Go for grasscloth
A beautiful way to add texture is to add grasscloth wallpaper. This natural, environmentally-friendly material (often made of reed, jute or arrowroot fibre) hails back as far as 18th century France but is increasingly popular in contemporary homes. It adds richness, depth, shimmer and a layer of luxury to a space.
Flora and fauna hallway wallpaper ideas
Now let's look at this major category of wallpapers. There's something endlessly charming about florals, botanical prints and woodland scenes, so why not bring a joyful garden inside with a wallpaper print featuring pretty flowers or winding foliage.
8. Paper a wall with blooms
How about a secret garden at the end of your hallway? Ensure you leave the house with a spring in your step, with a vibrant and bustling floral design. A box-like all-white space is the perfect canvas for a gorgeous floral print but stick to papering a single accent wall or risk looking a little too abundant (ie. overgrown).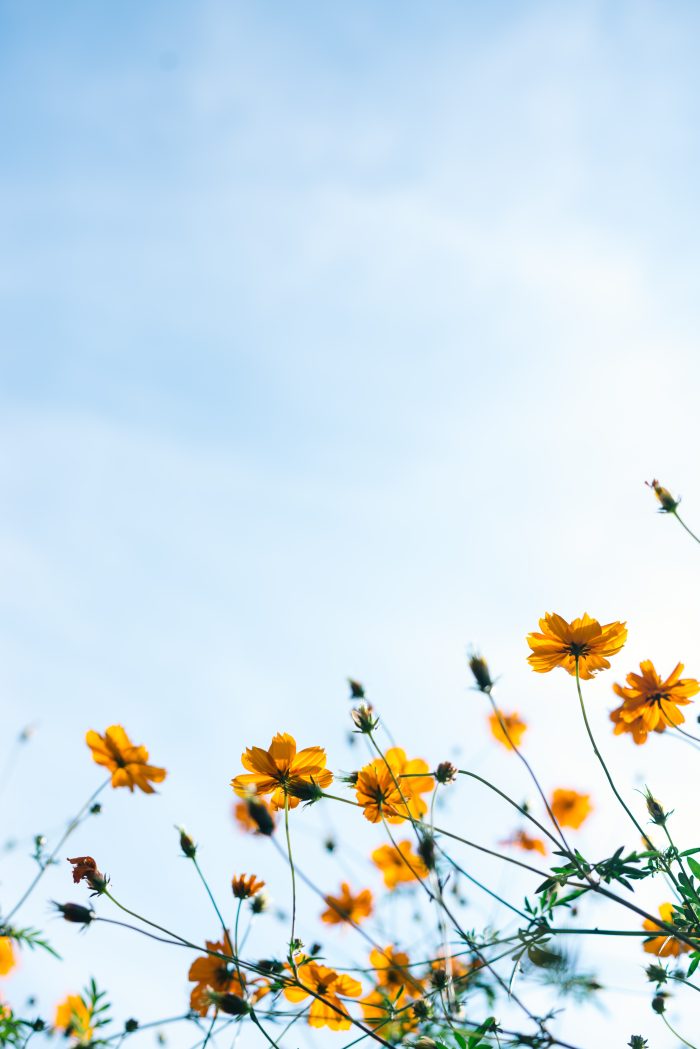 9. Wander through a garden
If you have a large hall space, a busy and oversized floral print will make a statement without overwhelming. It helps to choose a print on a white background to keep things as airy and light as possible. At the base, consider painting your skirting boards in a complementary nature tone.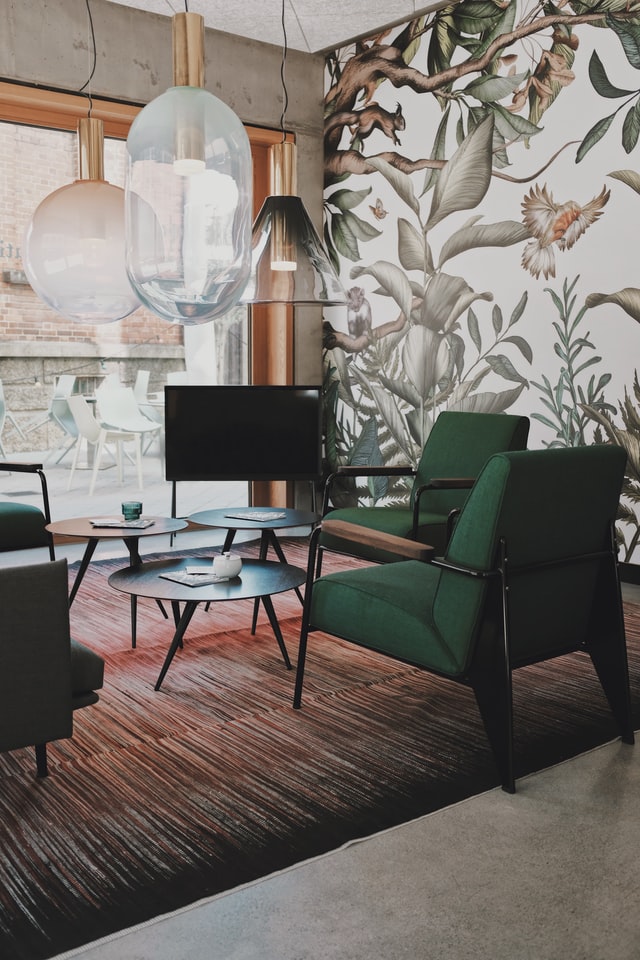 10. Make over your hall closet interior
Not wanting to make florals the first thing people see? You can still indulge a love of flowers with a tiny bit of wallpaper lining the inside of your hall closet. 
11. Mix florals with white panelling
You can enjoy a lively, energetic floral print without completely overpowering your space simply by adding clean white panelling to the lower half of the wall. If your hallway is also a mudroom area, a white backdrop makes it easier to keep items neat than a patterned one. You might like to add a ledge to provide a handy way to store shoes but you can find more shoe storage ideas here.
12. Go a bit rock n roll
A narrow wall is the perfect spot to tszuj up with a slice of exotic or bold wallpaper. Add a transparent acrylic table that allows the print to peek through and also keeps the hallway feeling uncluttered. For further eclectic charm and pattern clash, add a vintage print and a zebra-covered ottoman.
13. Add sophistication and atmosphere
A chic black and white flower print make for a lovely combination of subtle and dramatic in a contemporary home. Keeping your wallpaper colour-free makes future décor changes much easier too—after all, any accent colour will work against black and white. Instead, add just a tiny touch of colour in the warm metal in the light fitting and a statement plant.
14. Bring in the tropics
Create an oasis with a bold print inspired by nature. A leaf patterned feature wall can add a lot of oomph to an entranceway. Create a dynamic and vibrant space enhanced by the layers of pattern and texture, and add plentiful white ensure it all works together. Minimalist timber flooring and real-live plants can add to a sense of calm beauty.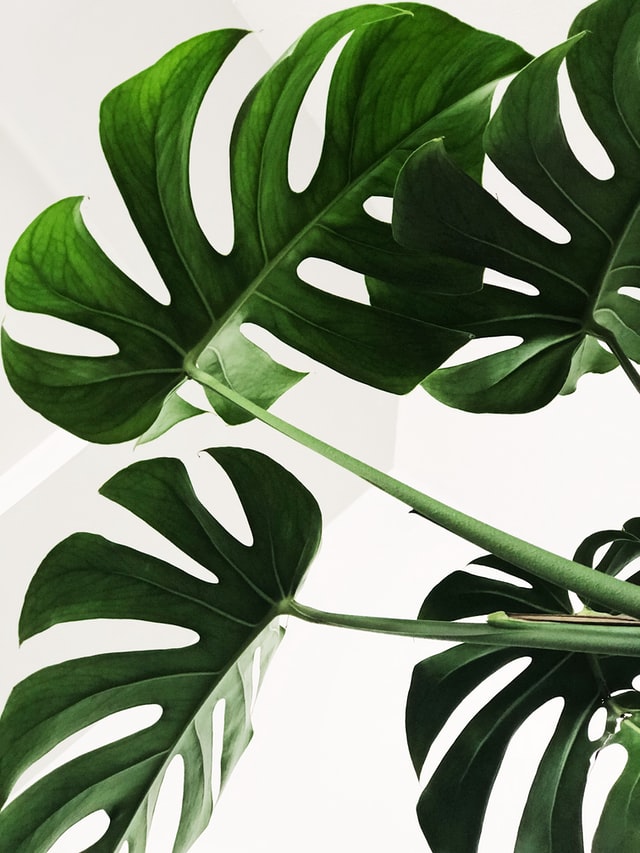 What's on the other side of your entrance hallway? Get it looking just as gorgeous with our front porch ideas.
 15. Stick to a simple motif
If you only have a small hallway space, improve it with a simple, restrained botanical print, in soothing nature tones. Add white paintwork trim, pale timber floorboards, organic  décor and a statement pendant.
16. Embrace bold and beautiful murals
A stunning infusion of pattern and colour into your hallway space can be achieved with wallpaper, especially if you choose a classic Chinoiserie style print. Chinoiserie is the Western interpretation of Chinese arts and designs, and is characterised by exuberance, asymmetry and stylised imagery. It often features exquisite colourways.
17. Enter a mysterious forest
A moody woodland wallpaper is another example of how you can introduce a nature print without having to bring in too much colour if you prefer a more monochromatic look. White painted stairs and railings—accented by a dark timber bannister to guide the eye—keep things feeling misty and dreamy.
18. Surround yourself with butterflies
Add a sense of whimsy to your hallway with a butterfly print wallpaper. It's a light-hearted look and one that will make you smile every time you leave the house.
19. Have a half wall with birds
How about a gorgeous birds and berries motif wallpaper that brightens up your hallway space with pops of colour. Adding white lattice or wainscoting to the bottom half of the wall is an option to keep it from feeling overwhelming, and gives it all a farmhouse flavour.
20. Opt for Scandi style
Floral and botanical wallpaper can be neutral too, so if you prefer a soft Scandi-style colour scheme rather than something bright, opt for an understated print in a pale grey or other muted hue. Look for an abstract tree design that evokes the forests of Scandinavia. Then let your décor follow suit—simple, natural and rustic.
21. Freshen up a feature wall
Brighten up a tiny hallway nook with a little glimpse of greenery, with a neat fern print. Adding some intricate, lush plant motifs breathes life into a boring space and choosing a soft, natural neutral wallpaper means you're less likely to tire of it quickly too.
Graphic and patterned wallpaper
Next, I've rounded up a small selection of hallways that feature patterned wallpaper to create impact. There's really an endless choice on the market so you'll be sure to find a look that suits your favourite interior style.
22. Add life to a dull hallway
Change the vibe of a small hallway by applying an energetic, vibrant, maximalist print. And then if possible match your pendant light in a gorgeous saturated colour. Keep everything else in the hallway pared-back, all that's needed is beautiful polished floorboards.
23. Go for graphic lines
Give your hallway a revamp to add interest to a fairly plain space. A squiggly abstract pattern is easy on the eye and just adds that lovely bit of texture to the space as well.
24. Add interest with arrows
Geometric patterns are a perennial favourite when it comes to wallpaper. A small scale repetitive pattern is visually pleasing and adds a contemporary touch to any hallway.
25. Go dotty
Give a plain hallway the style treatment with a simple geometric dot pattern. Opt for a subtle print that adds a faint overlay of colour to your hallway, lifting it from being a bland space. Mixing it with white panelling or wainscoting adds even more sophistication.
26. Make a statement with zigzags
If you have a flamboyant personality, convey that in your home and make a real statement with dramatic wallpaper like abstract freeform zigzags. Contrast the visual extravagance with a more subdued, sophisticated piece of hallway furniture, like an understated timber seat. It will give the almost-childlike wallpaper a little maturity.
27. Dapple it with Dalmation spots
As with most strongly patterned papers, it's a good idea to keep the ceiling white for balance. If you want to do a refresher on your ceiling paintwork yourself, our handy ceiling painting guide will help.
28. Choose a black and white print
A plain white corridor hallway can seem a little sterile, but adding a graphic black and white patterned wallpaper gives the space a big boost.  Choosing a black and white print is a great idea if you like to change up your hallway décor frequently, as just about everything will look good offset against a black and white wallpaper.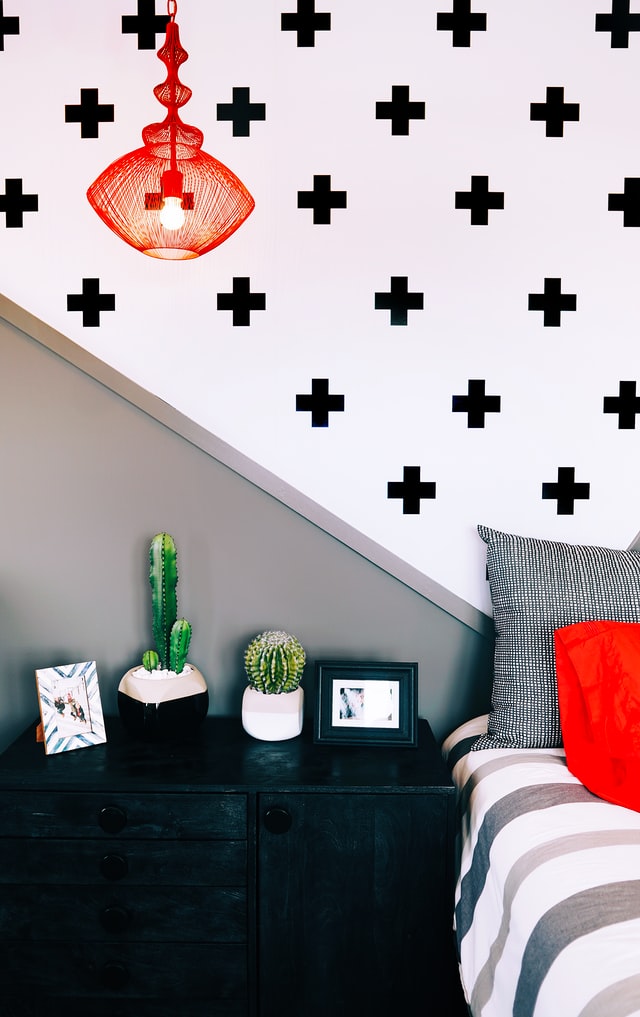 29. Channel a classic look
Hallways can sometimes be darker spaces but you can translate this into a sense of cosiness and warmth. Play to the darkness by vamping up your hallway with a darker print, like an ethnic-inspired pattern. Combine with a harmonious mix of dark accents (e. a lantern-style ceiling light, table lamp, and vintage console table) and lighter ones (paintwork, a lampshade, the door).
30. Bring in nature tones
For a subtle way to add interest to your hallway, dress it up in a patterned print in a natural tone. Amplify the gentle, earthy vibes with décor in natural materials like timber and woven baskets.
31. Think about terrazzo
Are you into the terrazzo look? If terrazzo floor tiling is out of your budget then you might like to find a terrazzo print wallpaper instead. For instance you might go for a grey-toned terrazzo print with a faint sheen to contrast with a dark grey painted wainscoting.
32. Make it metallic
If you love a glam aesthetic, it's easy to bring in shimmer and shine with a metallic wallpaper. Reflective papers are great at catching and amplifying the available light, too. Consider a gold-foiled wallpaper that has a slightly matted shine so it's not too blingy. For a show-stopping entrance, add an extravagant chandelier, maybe in a Mid-century style. Find more ideas for lighting up your hallway.
33. Rewind with retro
Finally, for inspo, make sure to check out the legendary wallpapers of Josef Frank. Josef Frank was the influential Austrian-Swedish designer who put his own spin on Modernism, with his focus on artistic, colourful and charming nature-inspired designs.
And that's my take on the best hallway wallpaper ideas around. Which is your preferred wallpaper style? I'd love to hear in the comments below. Personally, I love whimsical retro florals, but I also think subtly textured solid colours really lift a flat contemporary space.
Don't forget you can organise your hallway wallpaper reno right here: find someone near you who can expertly handle your wallpaper installation needs.