As COVID-19 remains unpredictable even after a year, your elderly family and friends are better off safe at home now more than ever. If they've been insisting on going out and running errands themselves, we feel your frustration. It can be challenging to convince them to stay put, but there are ways you can help them get things done without having to step out the door. Here are a few COVID-safe ideas to support the elderly during lockdown:
1. Get their groceries and essentials delivered
Mum has probably heard the option before, and she might still insist on picking out the fruits herself. Change her mind by placing an order online and having it sent the next day!
Booking a grocery delivery service is like hiring a personal genie. Simply hand out your shopping wishlist, and they'll show up at your door with everything you need! The best part? You can be as specific as you like. So if mum prefers organic meat instead of regular ones or doesn't like a certain brand of milk, that's fine! You can still get all her grocery goods delivered straight to her doorstep.
You can also have someone pick up medicines and supplements at the chemist, pass by the hardware store to collect a few tools, and even fetch some kibbles for the cat. It's that easy, and your parents can sit back and relax whilst keeping safe and healthy at home.
2. Enroll them in a gardening class
If they need a sign, then this is it: Mum, Dad, now's the time to start on that bonsai garden you've been wanting to work on! After all, gardening is a fantastic way to stay physically active at home. And those afternoons spent watering, pruning, and tending to the yard can undoubtedly feel more relaxing than those spent watching the news.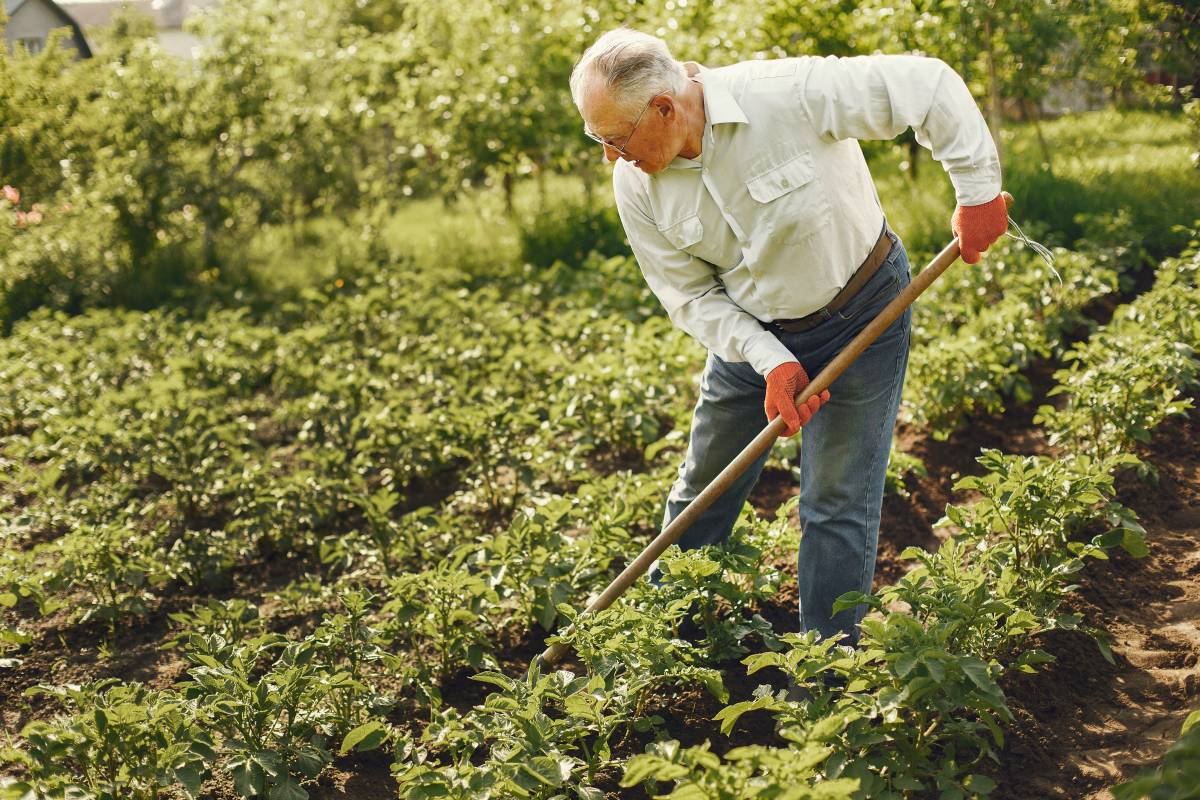 Look up an expert that can teach your parents the basics of gardening, even if that just means dialling in via Zoom. Set up a meeting with a professional gardener to teach them how to use tools, cultivate soil, and handle various types of plants.
Not having a garden or a front yard doesn't mean mum and pop can't take up gardening as a hobby! There are plenty of low-maintenance indoor plants that can add life and turn any space into a green oasis. And hey, even if your parents start hoarding plants by the dozens, at least that baby Monstera will keep them happy and occupied during these trying times.
3. Send them a care package
For those who live away from their parents, sending a thoughtful gift is a great way to stay connected despite the distance. You can put together a care package with their favourite goodies: that chocolate bar or box of cookies that remind them of their childhood, a handmade beanie that their grandkids made for them, or maybe a bottle of wine for them to enjoy as they unwind in the evenings.
Another great idea is to order your go-to takeaway for you to share over video call. It'll feel like your family meals together, but maybe with a bit more yelling in front of a laptop screen.
And if you live with mum and dad, you can still prepare a thoughtful package for them. These seemingly endless lockdowns can take a toll on anybody, and surprising them with a box of their favourite things is one way to help them destress and feel good.
Running out of ideas on what to send your loved one's way? Check out our article on lockdown care package ideas to get inspired!
4. Watch a movie together (virtually)
If your go-to bonding activity pre-COVID was to watch the latest flick in cinemas, replicate the experience by finding a streaming service where you can watch a movie or TV show together. And in case you didn't know, a lot of international film festivals have now gone online. Why not send them some popcorn and pizza, and enjoy these films together virtually as a family?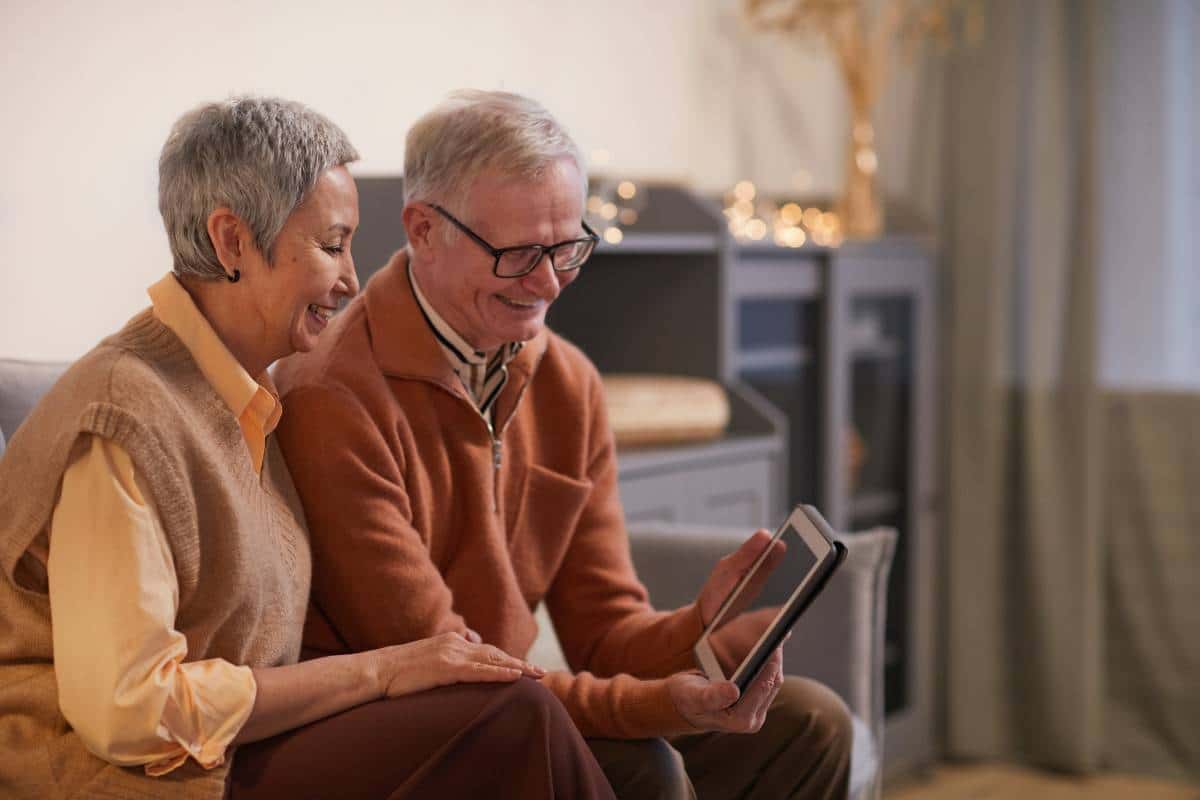 You can also support local artists and performers near you, even just online. Get a professional comedian, magician, or costume character entertainer to perform exclusively for you! You can even request for a musician to throw it back and play your parents' favourite hits! It'll surely lighten up the mood and can make a good anniversary present, too!
5. Get a little bit of spring cleaning done
Most will probably agree that lockdown seems a bit more bearable when you have a sparkling clean home. Help your elderly family and friends and give them a space that looks good and feels good to be in!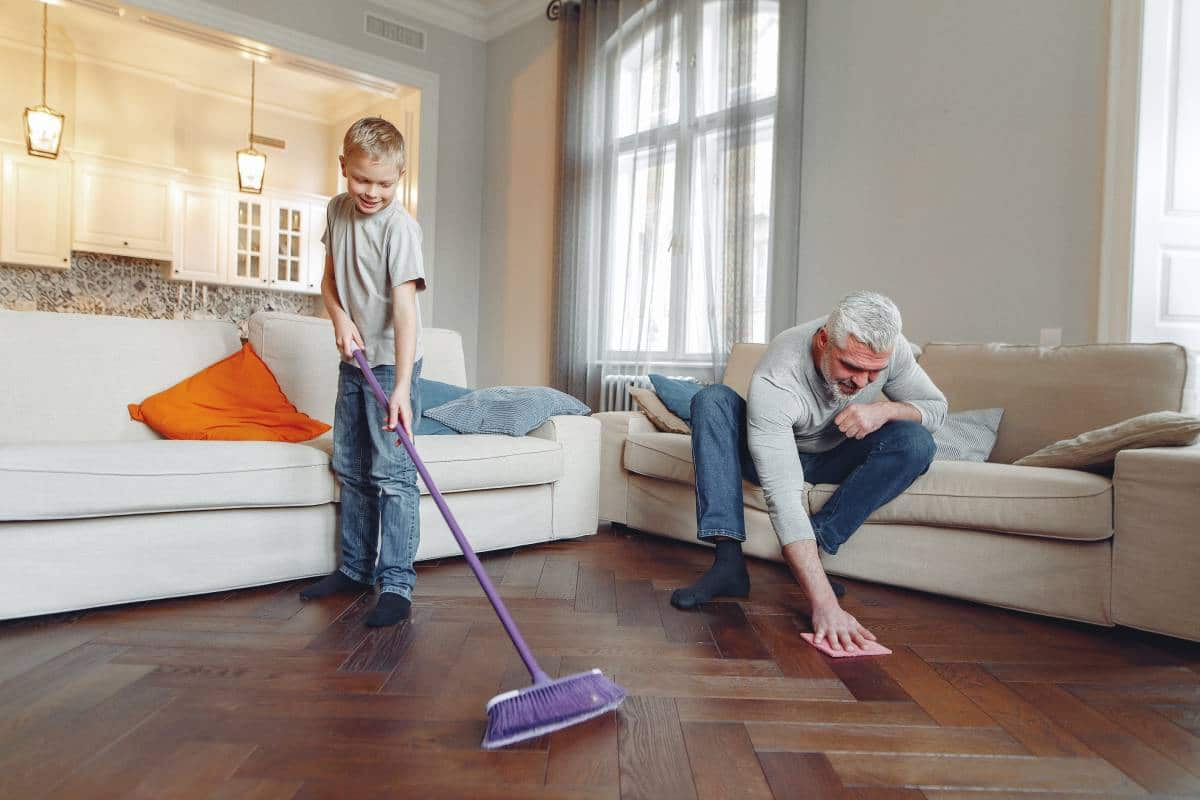 If you live with them, you can help by dusting off old albums, polishing the mantelpiece, or even replacing the old, musty curtains and installing new ones. If mum and dad are energised and able, you can even turn it into a family activity that you can do over the weekend!
You can also opt to hire professional cleaning services to do a complete cleanup. From the bathroom and bedroom to the living room and kitchen, expert cleaners can come in and deep clean your place. You'll be surprised at how inspired and productive it feels afterwards!
Make sure to check the
lockdown restrictions
in your state or area before booking home or mobile services.
6. Give them a makeover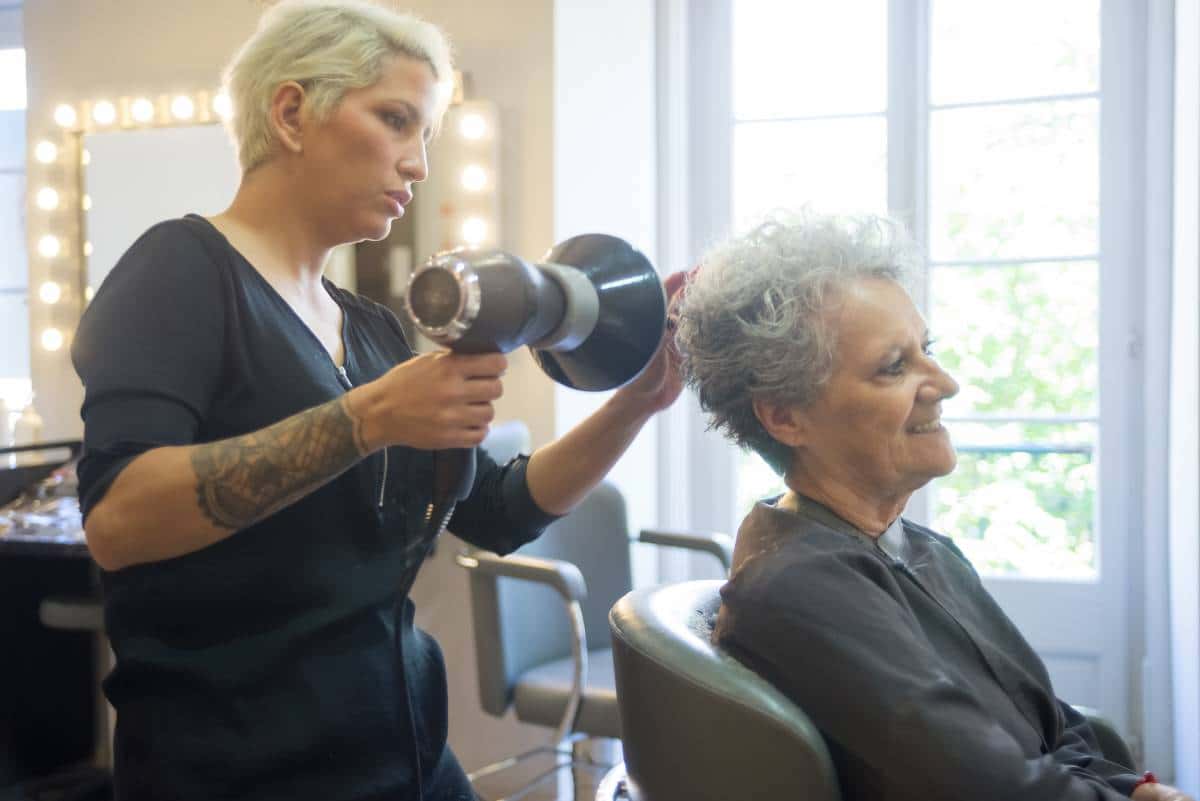 It's Lockdown Season 2, and you may have already had a bit of practice at cutting your own hair (or at least got curious and watched a YouTube tutorial about it). If your parents need a bit of a pick-me-up, then why not organise a pampering day for them? You can trim their hair yourself or maybe treat them with a DIY sheet mask made from natural ingredients!
Other ideas include lighting a couple of scented candles and giving mum that back massage she sorely needs! And don't worry, you don't need to be a master masseuse to help your parents relax. They will surely appreciate the sentiment, and their joints will thank you!
7.  Help get their finances in order
One of the best ways to support your elderly family members is to help them manage their money better. After all, the pandemic may have put everything to a halt, but there are still bills to pay! Set up a meeting and ask them how you can help organise their finances, teach them how to pay their bills online, or help allocate part of their retirement fund for emergencies.
You can also hire a personal accountant to create a household budget they can stick to and plan the family finances in case of emergencies or a health crisis. It may not seem like the most conventional way to support your parents, but it's definitely one way you can lend them a helping hand.
Whilst your older loved ones are keeping safe and isolating at home, it's important that they also feel supported and taken care of. Whether it means sending them a thoughtful gift or helping them with household management, there are many ways you can support the elderly during this stressful and uncertain time. Stay updated with our blog and discover more ways to stay productive and help support your family during lockdown!