It's been a good year for Taskers, and the numbers show it!
The Airtasker Wage Price Index (AWPI) records wage growth in Australia's labour and service economy. Wages have grown by 54% from March 2019 to December 2021.
"Airtasker's economic data shows that Australia's local labour and service economy is performing well and bouncing back strongly following the Covid lockdowns," says Airtasker co-founder and CEO Tim Fung.
Tim explains that this increase came about because of labour demand overtaking supply. As a result, wage prices have increased and benefited workers all over Australia, including Taskers.
The Airtasker CEO adds, "For many service providers, their skills are worth more now than ever – so it's a great time to be part of the flexible economy!"
Here are the key points from the AWPI findings.
A 54% increase in wages in 2021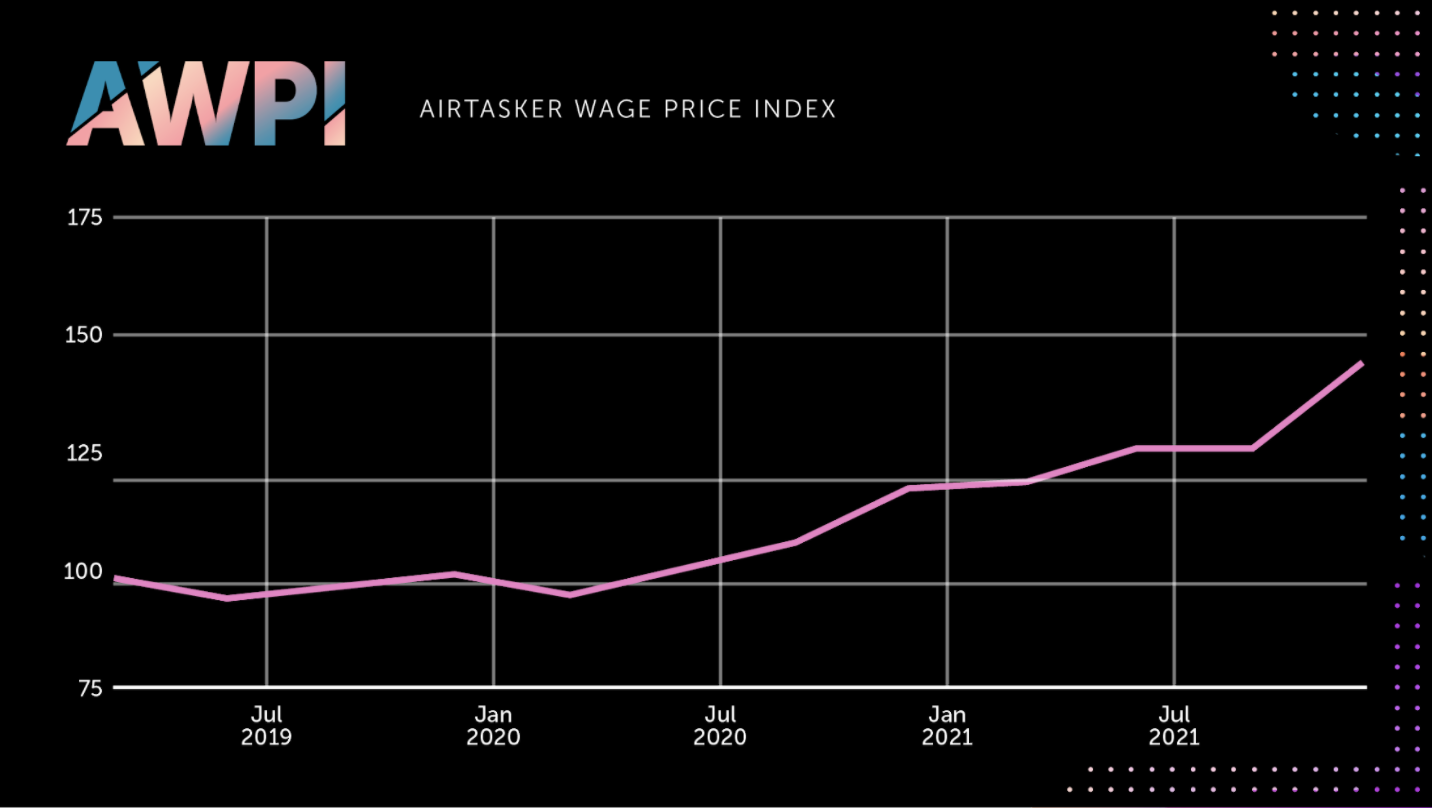 The AWPI is based on data from completed task transactions from March 2019 to December 2021. In that short two-year period, wages have grown by 54%. This goes to show the increased value of Tasker skills and services.
In December 2021, the AWPI recorded 200,000 posted tasks in the Airtasker marketplace. Moreover, the data saw a weekly GMV (gross marketplace volume) of $4.5 million. Tasker earnings continued to increase until the end of last year.
High demand for home services and hospitality tasks
The AWPI also determined which services experienced the largest wage growth. Home Services came out on top! This category includes jobs like removalists, cleaning, and gardening. Hospitality, Trades, and Cleaning Services also saw significant growth.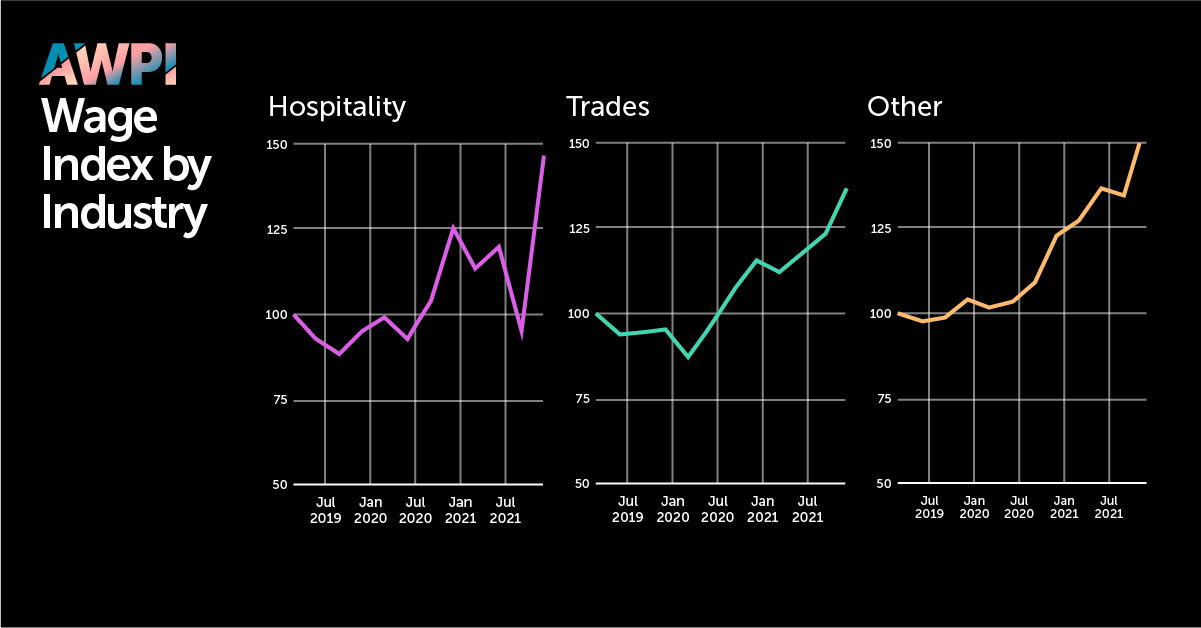 Home Services: The pandemic and lockdowns had many people paying extra attention to their homes. This showed in the demand and wage growth in the Home Services category.
Hospitality: After prolonged shutdowns across Australia, the Hospitality category found itself recovering. There was an 18% growth in wages compared to December 2020. These tasks include catering and party services.
Trades and Home Improvement: Since mid-2020, trades and home improvement tasks have continued to see strong wage growth. Tasks for this category include plumbing, renderers, and bricklaying.
Cleaning: Due to high demand and limited labour supply, the service economy and particularly cleaning has seen strong wage growth.
Meanwhile, wages in certain categories remained stable. These categories include Accounting, Legal, and Financial Services.
What does this mean for Taskers?
In light of the AWPI results, Taskers can expect a high earning potential for in-demand services. Many services are finally coming back strong after several lockdowns in the past 2 years.
Hopefully, we see continuous wage growth among these sought-after tasks, which the AWPI will monitor every quarter. If you're curious to see the numbers for yourself, you can view and play with the dataset here >>
You can also join Airtasker and seize the opportunity to monetise your in-demand skills.