Sometimes it's hard to believe how much the Airtasker community has grown over the past 5 years. Time and again, we're blown away by some of the wonderful stories we see and hear of hard-working Australians earning good money making the most of their unique, individual skills.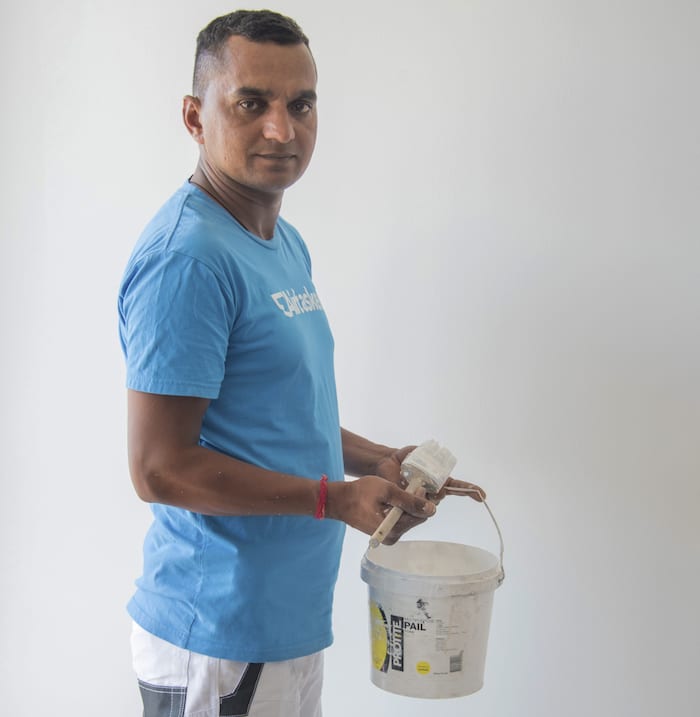 We're incredibly proud to share with you that last year one of our top members, Diz J., earned over $171,000 on the platform in 2017! To put that in perspective, that's nearly 3 times the average wage in Australia (which currently sits around $61,000). It just goes to show – it's amazing what people can accomplish with a kick-ass work ethic and an entrepreneurial spirit!
Around this time every year we release a bunch of data and facts about how people use the Airtasker platform in our Future of Work Survey. This helps give us some great insights into the "sharing economy" and the awesome opportunities that are possible for both earners and consumers.
Here's some of the highlights:
Airtasker has grown to over 1.8 million members, doubling in size since January last year. We're now creating over 1.4 million tasks every year — that's over $240 million worth of work — up 140% from 2016!
Our highest earning Airtasker brought in $171,000 during 2017 from work completed through Airtasker. Another member earned over $34,500 in a single month last year. That's some good hustle in action!
2017 showed some our most popular tasks are removalist, cleaning, gardening, handywork and pickup/delivery work.
And coming in from left-field, some of our fastest growing categories were crafting (up 606%), community gardening (up 283%) and makeup & beauty (up 245%).
Airtaskers also seem to be on-point with all the latest consumer and tech trends. Bitcoin-related tasks surged an astounding 1066% in 2017, while drone-related tasks increased a solid 215%.
It's our goal to help our member be able to fully realise and even maximise the value of their own skills – these numbers show we're well on our way!
"Bitcoin-related tasks surged an astounding 1066% in 2017."
Airtasker
Our 4th annual Future of Work Survey also shows that more and more Australians are eagerly embracing the sharing economy in their everyday search for extra money and flexibility.
Key stats:
We've got a staggering 2.1 million Australians (11.2% of working Australians) using the sharing economy to boost their income – that's almost double our 2016 survey.
38% of Australians getting services through the sharing economy – a massive 10% lift from last year.
9 out of every 10 working Australians are looking to earn some extra money to boost their income in 2018.
And 4 out of 5 Australians (79.8%) agree with the statement, "The traditional employment model of the 9-5 office job is inflexible for workers in 2018 and into the future".
The real challenge for us here at Airtasker is to make sure our members have the support they need to seek and find that extra money and flexibility in their lives they're looking for. On that front, we're proud to say 2017 was a great year.
We also reached a landmark agreement with Unions NSW last year, aiming at increasing minimum rates of pay and improving conditions for gig economy workers. We'll continue to keep talking with all our stakeholders so we make sure make that we're constantly improving.
Airtasker also developed income protection insurance specifically tailored for gig economy workers – this is a world-first and yet one more thing that we are very proud of!
There's plenty more work to be done. So let's get on with making 2018 even more awesome!