No one looks forward to window cleaning because let's face it, it can be a huge task if you have big windows across multiple stories without easy accessibility. But don't worry we've got some great window cleaning tips to help you make it as painless as possible.
Before we get into the tips though, let's chat about how often you should give your windows a good clean. Depending on usage cleaning frequency could differ, for instance a sliding door with dirty hand marks might need to be cleaned fortnightly. I always like to think of a new season being a great excuse to give the whole house, including windows inside and out, a thorough clean.
Below are some of the easiest window cleaning tips: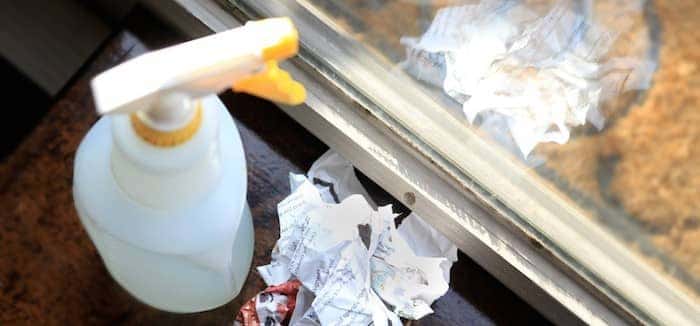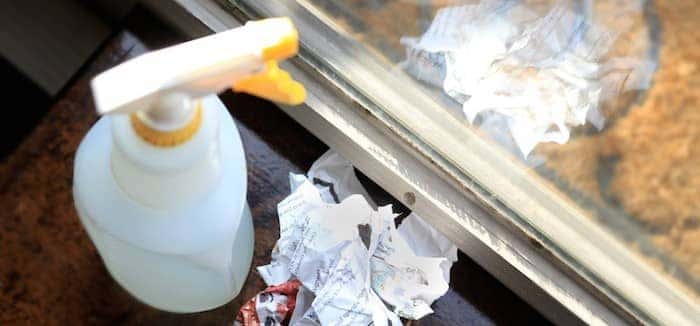 1. Squeegee vs newspaper
Using newspaper with window cleaner has been a household tradition; this cleaning hack is great for streak-free window cleaning.
However, some newspaper inks can leave a trail of hard-to-clean black smudges. And with the decrease in newspaper circulation, it may not be the most practical cleaning material.
A squeegee on the other hand is easier and more effective. To start use a soft wash cloth to soak up the washing liquid and then remove dirt by washing over the window. Then grab the squeegee and starting at the top, work your way down in an s-shape. Make sure you clean the squeegee with a lint-free cloth as you clean.
2. Chamois
It can be hard to get into the corners to get the excess water so get the chamois out of the car and use it to soak up the water against the window frame.
3. Blinds
It doesn't matter what sort of blinds you have, they all attract dust and dirt.To prevent any build up, use an antistatic spray after you clean them and it should mean over time less dust will gather.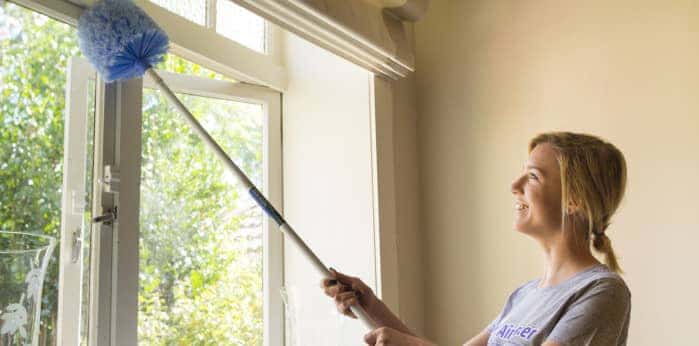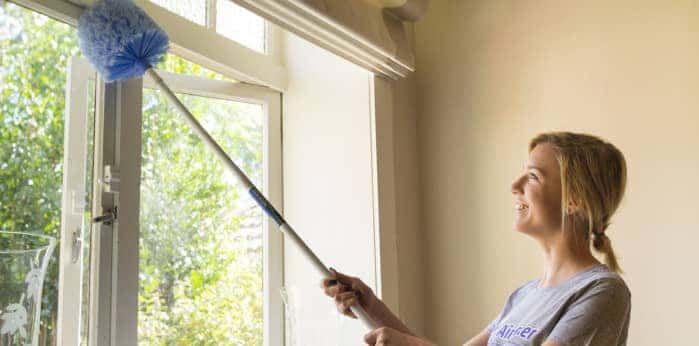 4. Windowsills
Before you start cleaning use a brush to get rid of dirt along the sill and after you've washed the windows put a layer of floor wax on the outside windowsill to prevent dust and dirt build up.
5. Timing
This is key – don't clean the windows when the sun is directly shinning on the glass. This will cause the washing liquid to dry quickly and leave unwanted water marks on your freshly cleaned windows