Today, the company announces its Top Tasker Awards for the second year running, an initiative which celebrates the skilled people from in and around London, who went above and beyond to deliver outstanding service to the community.
Airtasker Co-founder and CEO Tim Fung said that the awards acknowledge Taskers who continually delivered exceptional service during a testing year for Brits.
He added, "The rising cost of living over the past twelve months has been tough and we've been super impressed again and again by our incredible Taskers who have continually delivered for their customers during what was yet another testing year for Brits."
"Our mission is to empower people to realise the full value of their skills. Whether it be helping people to spruce up their home, attend to repairs, navigate tax returns, build a full-time business or a side hustle to fund a special occasion, we wanted to recognise the outstanding Taskers who help Brits get more done every day.
"Each and every one of our Top Taskers have won over their clients with their craftsmanship, positive attitude and excellent customer service and we can't wait to see what lays ahead for them all."
Celebrating the growing, diverse and skilled Airtasker community
The awards celebrate the growing, diverse and skilled Airtasker community which has grown by 130% in the past year, with Brits eager to boost their income by utilising their skills.
Notable milestones:
A staggering 216% year-on-year spike in Tasker sign-ups in 2022 – the highest number of registrations in three years
A 112% uplift in monthly Tasker registrations in December 2022 as Brits turned to flexible work to help with the rising cost of living over the Christmas period and into the new year
The biggest spike in posted tasks (+150% YoY) in May 2022, with a surge of gardening tasks as Brits rushed to get their gardens in shape for the summer.
The winners will be awarded a verified Top Tasker badge to display on their Airtasker profile, with their outstanding contribution easily identifiable by customers.
Airtasker's 2022 Top Taskers
The 2022 Top Taskers have quite the unique stories to tell; There's a flatpack and delivery pro who earnt over £33,000 via the marketplace last year, a tool fanatic who has completed over 150 tasks earning over £9,000 in 6 months and a pastor/actress completing tasks that take her back to her youth, all helping people get tasks done at costs.
Curious to know more about these exceptional Taskers? Keep reading!
Mohammed Amin, 28, Whitechapel | Deliveries, furniture assembly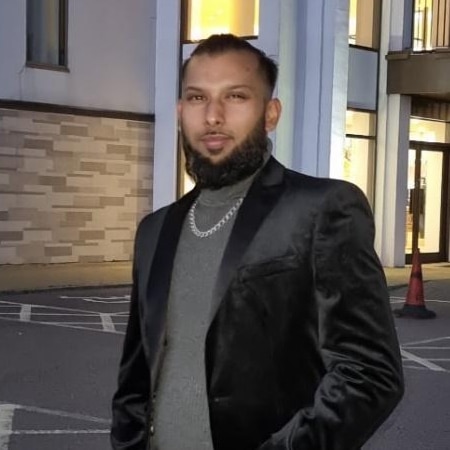 Whilst working as a delivery driver for a furniture company, Mohammed came across an opportunity to be earning a lot more money. Recommended to him by a family friend, Mohammed signed up to Airtasker in April 2022 after buying himself a van.
At first, he completed Airtasker jobs in his spare time alongside his other job as he didn't know how successful it would be, but Mohammed was blown away by the amount of opportunity on Airtasker and was soon inundated with tasks and he now completes Airtasker tasks full-time.
A flatpack pro, Mohammed completes furniture assembly/disassembly jobs as well as man with a van and heavy lifting tasks. Mohammed completes around 17 tasks a week, he explains some of which are quick and easy jobs, has a 5* rating and earns at least £3,000 a month!
Since joining the marketplace less than a year ago (April 2022) he has earnt over £33,000 helping 300 happy customers.
---
Ioannis Kapoukis, 38, Bedford | Trades, car installations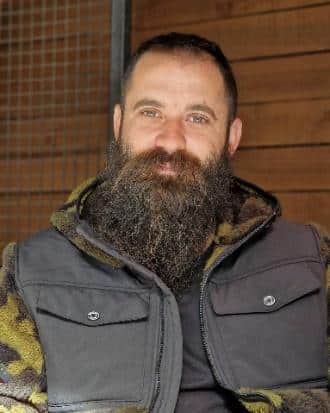 "Airtasker has given me the opportunity to develop my DIY skills (and time away from my screen) as well as the chance to earn extra income around my job. I am sure that everybody has a skill that can help others and earn extra money as the variety of tasks on Airtasker are endless!"
Ioannis is a Web designer & Developer, and Server Administrator who runs his own IT company. He wanted to spend some time off the screen and joined Airtasker after seeing an ad on social media.
You name it, and Ioannis will fix it. His favourite tasks are installing car entertainment systems, dashcams, and reverse cameras. Other tasks include assembly, mounting, hanging, repair and restoration, gardening and painting.
Ioannis completes around 10 tasks a month on Airtasker and can earn up to £2,000. He saves his money from travelling and buying new tools and equipment.
He recalls a special task of assembling a trampoline for a client. It was a birthday gift for his client's children, and Ioannis worked during the night, so it was ready the next day for a surprise birthday party. He even decorated it with a ribbon and a bow.
Since his first task in December 2021, Ioannis has earnt more than £20,000 on Airtasker, along with a string of 5* reviews helping people get tasks done!
---
Lynn Hayter, 55, Wembley | Driver, hospitality, swimming teacher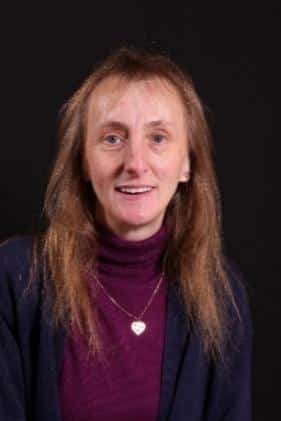 "I've earnt over £6,000 completing tasks that take me back to my youth."
Lynn, a self-employed Pastor and Actress, first signed up to Airtasker in 2019 as she was looking for an opportunity to earn some extra cash for times when she needed it.
Lynn has enjoyed completing a variety of tasks over the years, such as serving at parties, airport transfers, and shipping parcels for people. She has even taught adult swimming lessons as she is also a swimming teacher. These are tasks she particularly enjoys as this takes her back to her younger days.
Lynn has earned more than £6,000 on Airtasker, along with a string of 5* reviews from very happy customers.
"The variety of tasks on Airtasker is great and the flexibility of choosing when I want to work is perfect for my lifestyle.  I enjoy meeting people and helping others and enjoy going above and beyond for customers. I have an unmatched high standard of excellence.  Basically, the way I work for my customers is the way I'd expect them to work for me."

---
Mark Enver, 38, Canary Wharf | Repairs, electrics
"How my childhood tool hobby has earnt me £9,000 in 6 months"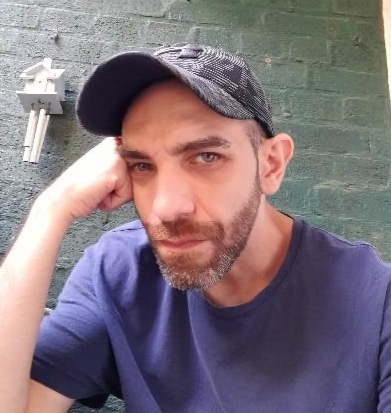 When Mark was young, he loved fixing things, and instead of wanting toys,  he'd ask for tools.
In July 2022, Mark watched a BBC programme where Airtasker CEO Tim Fung discussed the marketplace. Thinking this could be a good opportunity to earn some extra income, Mark signed up. Previously, Mark was an electrician before working in eBay sales, so he had a varied skillset for tasks posted on the marketplace.
Mark completes handyman tasks such as sofa repairs, sink blockages and furniture repairs/assembly, but he also loves challenging tasks to push himself. He once worked wonders on an antique dressing table and completed tricky electrical tasks.
Since signing up, Mark has completed over 150 tasks with a sparkling 5* rating. Airtasker has become his main source of income and earned over £9,000 in 6 months. On average, he earns £1,700 a month.
The money he earns on Airtasker goes towards bills, house maintenance and buying tools and electrical pieces in order to keep his stocks high so he can complete any urgent tasks customers might require.
"With the rising cost of living Airtasker is a great place both to earn money and for people needing to get tasks done. Many are worried that tradesperson prices will go up but with Airtasker, being able to set your own budget and work with the customer ensures you are both happy with the price."
To start getting things done with the help of a Tasker or earning money on your skills, sign up to Airtasker today.