The number 10,000 is one that crops up time and time again.
For instance, did you know that a 'myriagon' is a polygon with 10,000 sides? Or that the state of Minnesota in the US is nicknamed 'the land of 10,000 lakes'?  Or maybe that the speed of a fast neutron is coincidentally recorded as 10,000 km/s?
I'll bet you £10k you didn't?
How about that October marks the first month we hit a whopping 10,000 tasks posted on Airtasker?
YOU COULDN'T KNOW THAT, IT'S JUST HAPPENED.
Yep, we've seen exponential growth on the platform since launching in March 2018, and we're connecting more people than ever – which means more people are getting it done, and more people are using their skills to earn extra income.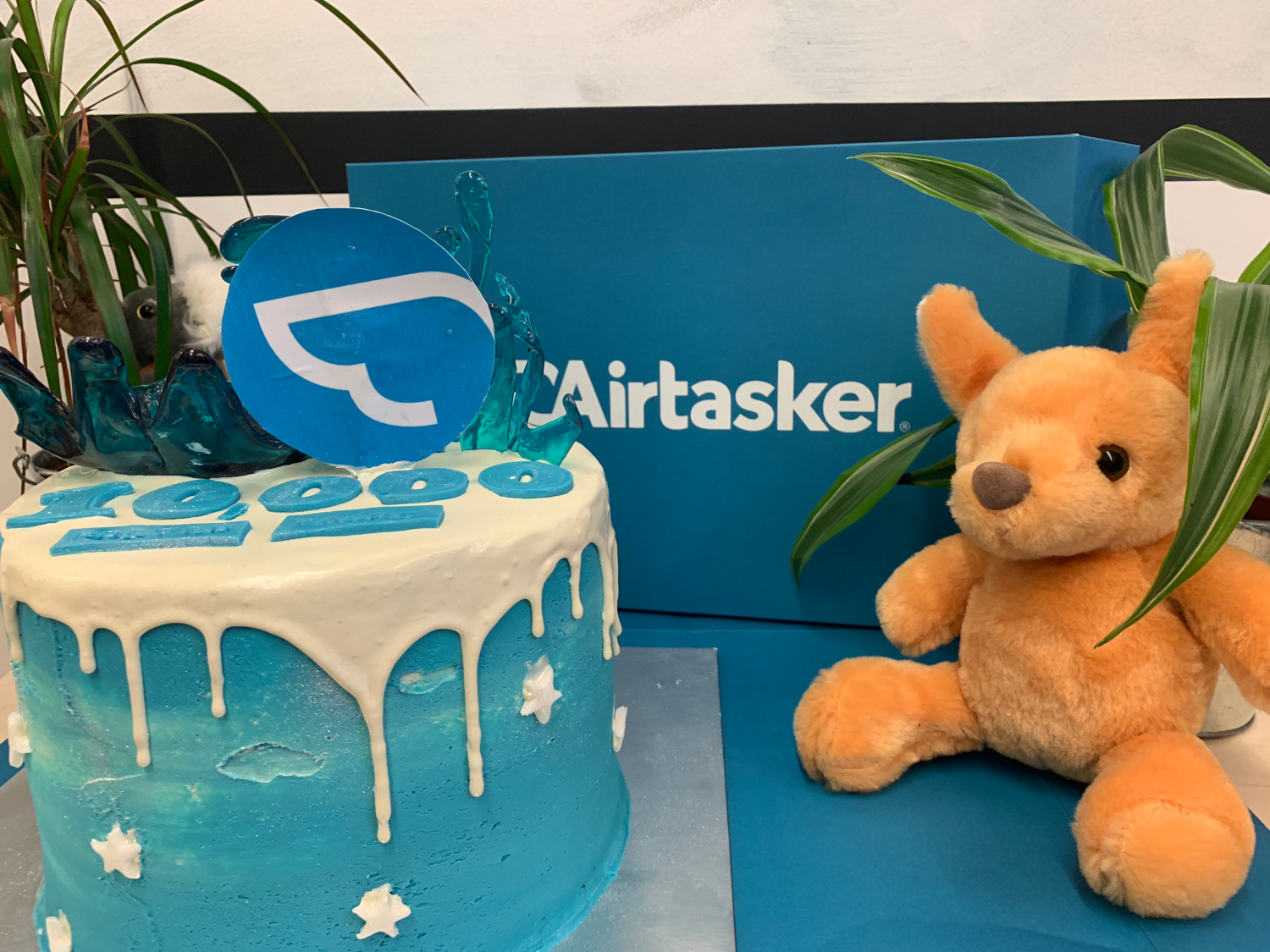 (Shoutout to our Australian cheerleader from HQ)
And what better way to celebrate? A cake a lovely Tasker baked for us via the site, obviously.
The 10,000 mark is an important one for us to cross, not just because we can see the huge amount of people all across the UK ripping their to-do lists to shreds, but also down to the sheer amount of working opportunities Airtasker are now providing.
We've got big plans and projections to reach more people for the rest of the year and 2019 too, and it's exciting to think of the positive impact we can make on local economies across the country.
We're committed to providing an evolving and flexible working set-up, no matter what your skill set – and it's brilliant to see so many of you utilising Airtasker already.
Thank you 10,000 times.