We get it. It's winter, and you want to curl up under a blanket in front of a fire. But hear us out; what if you put on your business cap and made some extra money with a great winter side hustle instead?
The winter season is gloomy, but if you can push through this and find the motivation to earn some extra money, your holiday shopping list will thank you, and you'll quickly realise there is plenty of work on offer.
The below list of winter side hustles should point you in the right direction; before you know it, your piggy bank will be begging you to help it lose some pounds (get it?)! So read on to learn how to earn money in the winter.
How to make money in the winter
As you may already be aware, Airtasker is the place to find a range of possible jobs, or tasks, as we like to call them. Of course, we strongly recommend perusing our listings for inspiration, but the following categories will help you find the best winter side hustles to start:
1. Handyperson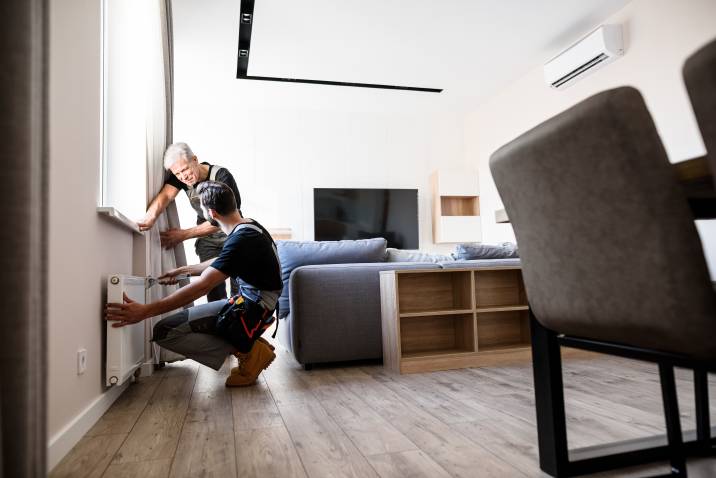 No matter what time of year it is in the UK, there's always something around the home that needs repair or improvement. This can sometimes be more urgent in winter than at other points in the year, as it could be weather-related. Overflowing gutters, a broken window seal, there are plenty of things that a skilled handyperson can help with to earn some extra pounds.
You can browse our Tradesman jobs page to see what we're talking about; you'll quickly learn how in-demand this work can be!
2. Garden maintenance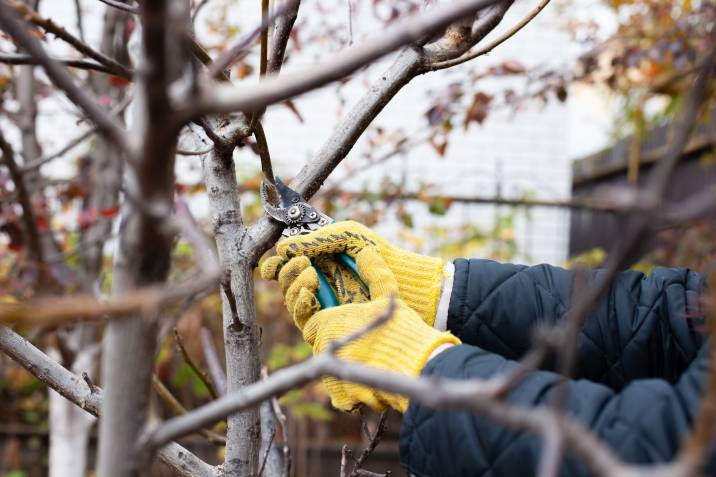 Winter caretaker jobs in the garden are another popular category with plenty of money to make! This can be one of the great high-paying side hustles for college students, as people still need their gardens taken care of but don't want to work out in the cold and wet! If you don't mind the weather and have a green thumb, the multitude of garden maintenance work available is worth considering.
Exploring other winter break jobs for students? Check out this list of best student side hustles, and enjoy our special student discount through UNiDays! Click here for more details.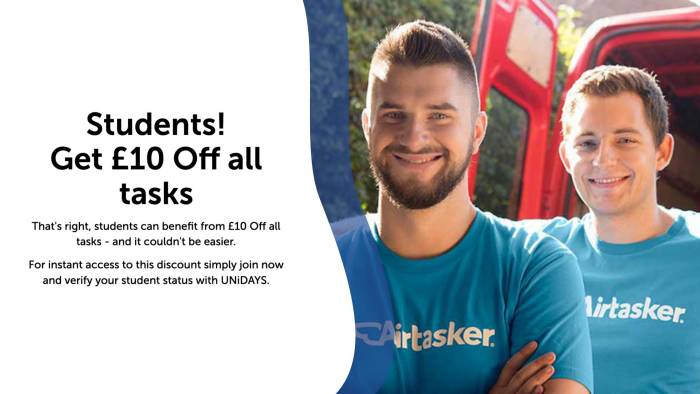 3. Delivery driver
People do not want to leave their houses, making this the perfect time for some extra scrilla if you do! Delivery drivers are in high demand over winter, be it for food, groceries, or essentially anything else! If you have a license or bicycle (and a raincoat), you'll be good to go!
4. Event planner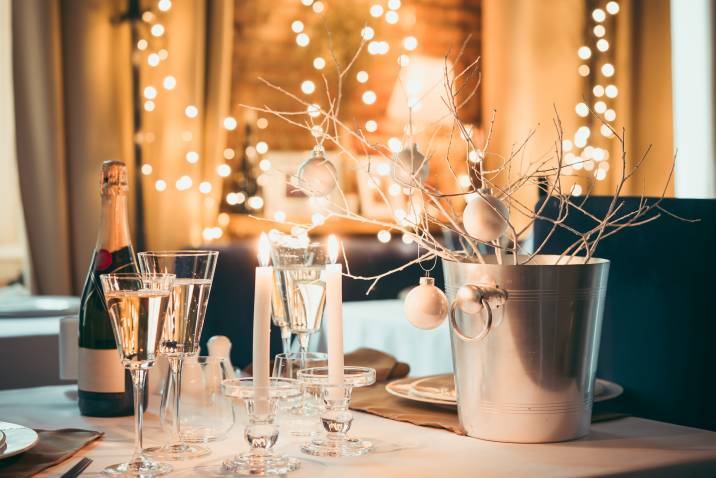 Just because it's cold, that doesn't mean people won't party. Event planning is still a busy industry in the colder months, from birthday celebrations to engagements and work events. If you have some experience in this field, you will be able to freelance as an event planner, a job that can mostly be done from the comfort of your own home (until the actual event).
5. Entertainer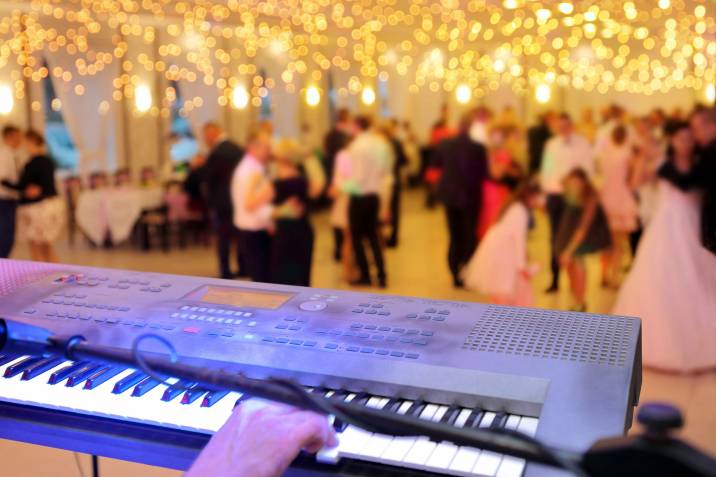 From musicians to balloon animal experts, entertainers are required for the same reasons that party planners are! The dull months still need good times, so if you dabble with any sort of entertainment as a hobby, this could be the right time to turn it into a money-making venture!
6. Tutor
High school students are often deep in preparation at the end or start of the year during winter. If you have some expertise in a certain subject, you can make some money tutoring. This can even be done online, so you won't have to leave the warm, comforting glow of your computer screen.
7. Freelance writer
If you consider yourself a bit of a wordsmith, blogging, article writing, or social media content is always in high demand. You can start offering freelance writing and consulting services, another task that keeps you in your warm home!
8. Babysitter
If your side hustle schedule only allows for short, one-time gigs, babysitting (or petsitting) tasks are always on offer, especially during the holidays. Parents need to get out to get the gift shopping done or may even just need a break; this is where you step in to make the pounds.
9. Personal shopper
The flip side of the above situation is people who do not have time to head out and handle their gift shopping. You can provide this service for them and charge for your time, a handy side hustle that is also fun (what is better than spending other people's money to buy stuff?)
10. Various odd jobs
The Airtasker Tasks page is full of odd, one-off gigs like helping busy people set up flat-pack furniture, gift wrapping items, or running to the grocery store.
11. Selling seasonal holiday goods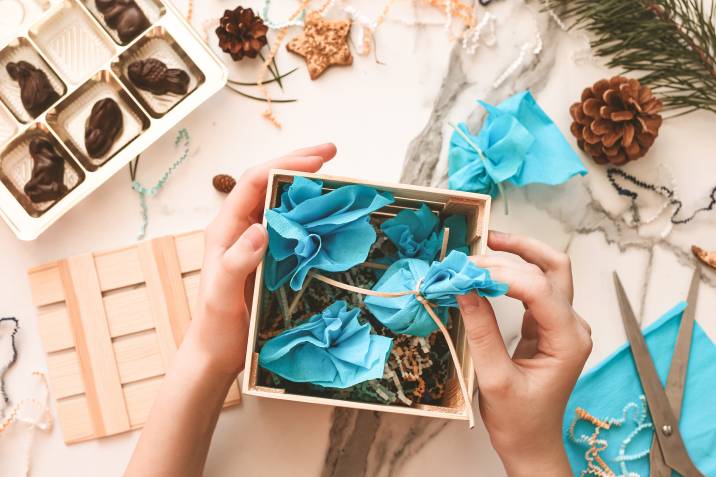 If you are handy with crafting supplies, make wreaths and decorations, or provide holiday decorating services to the time-poor.
12. Seasonal retail jobs
If your side hustle needs to be a little more steady than gig work, many brick-and-mortar retailers will be looking for extra help during the holiday period. Winter seasonal jobs are great for those looking for casual positions and leave easily when winter is over.
13. Business & admin help 
Another freelance side hustle that you can complete mostly online is a virtual assistant role providing business admin services. If you have experience in this field, there is no shortage of work all year round.
14. Painting services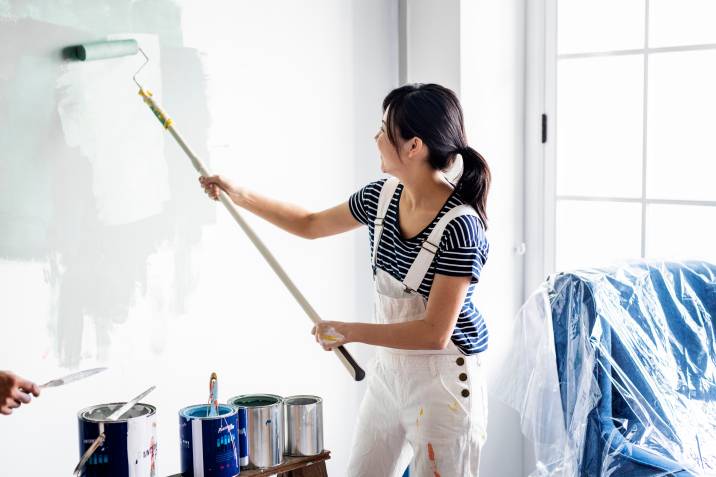 When people are stuck inside, they start to think about home improvements or fixes that need tending to. Painting is often a big one and something people are more than happy to pay someone else to do. So if you are handy with the brush, you can create someone's new feature wall in exchange for some delicious pounds!
15. Sales or telemarketing
Contact companies who require more telephone support staff during the holidays for more work-from-home options. If you have the gift of the gab and don't mind a chat, this could be an excellent side hustle that you customise to the hours your schedule will allow.
Which is the right winter side hustle for you?
There's no shortage of winter side hustles to choose from if you want to earn a little extra cash for the winter holidays. Airtasker is the spot to find a range of tasks that can help boost your bank balance. Simply pick your category, then peruse the listings to see which tasks will suit your skillset and schedule.