If you enjoy the look of a garden but aren't much of a green thumb, then you've come to the right place. The good news is that there are so many different ways you can create a low-maintenance garden so you can enjoy the outdoors with minimum effort. Here are just a few low-maintenance garden ideas to get you started.
Low-water plants: There are many low-water plants that don't require much maintenance at all and are super easy to care for, especially if you lead a busy life.
Artificial plants: It might seem like a bit of a cheat, but adding artificial plants to already existing low-water plants is an easy way to get a greener garden.
Hardscaping alternatives: There are many hardscaping alternatives such as outdoor dining and living areas that are the perfect idea in a garden area that you want to use for entertaining rather than a place just for plants.
Check out these low-maintenance garden ideas to inspire your home's foliage.
1. Outdoor dining
First, we have this gorgeous outdoor dining area. Utilise the space you have to accommodate more people when you're in a social mood. Enjoy afternoon tea or a hearty meal with good company in a breezy open space.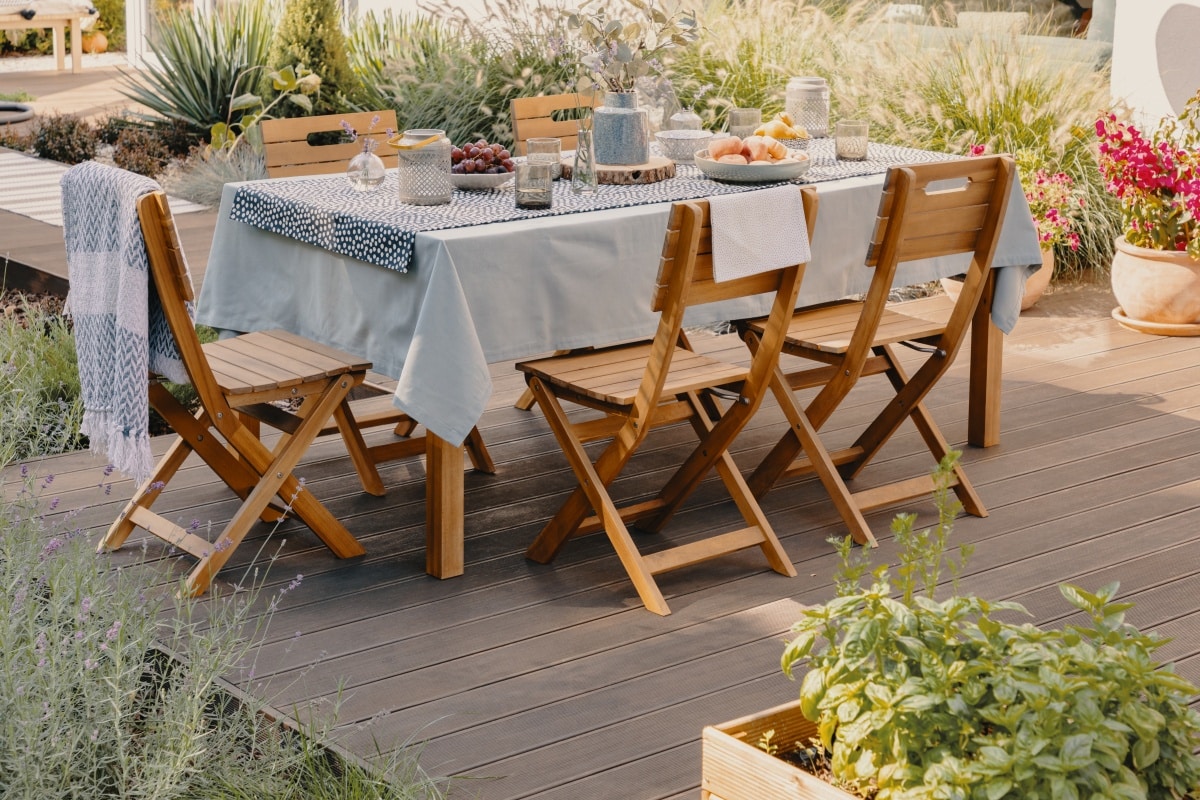 2. Gazebo
If you are someone who loves spending time outside but prefers to relax rather than tend to a garden, then this low-maintenance garden design is for you. Gazebos lend an effortlessly elegant look to a space. You can use the shade as a lounging or dining area.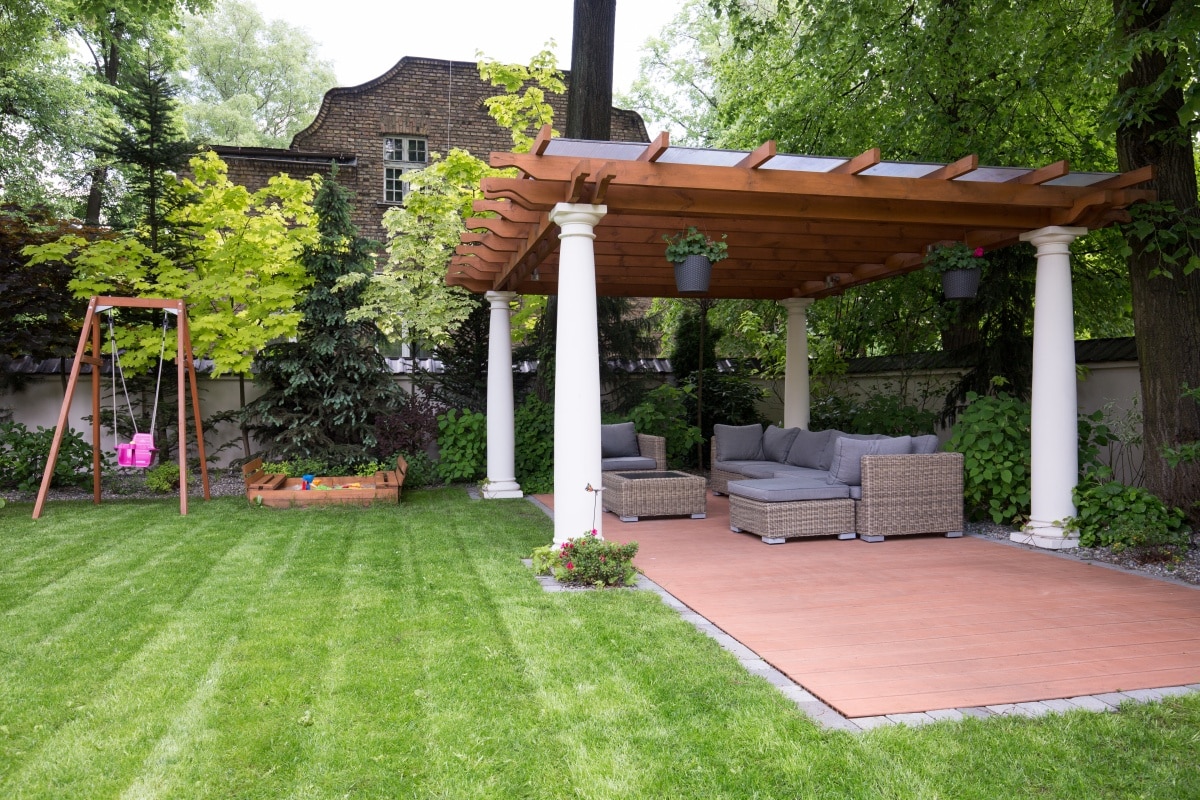 3. Greens around the perimeter
Deck the perimeter of your lawn with greens. It makes for a luscious wall of calming colour. It's easy to water every other day, depending on the kinds of plants you choose. Ornamental grasses, blue star junipers, and catmints are great low-maintenance garden plants to start with.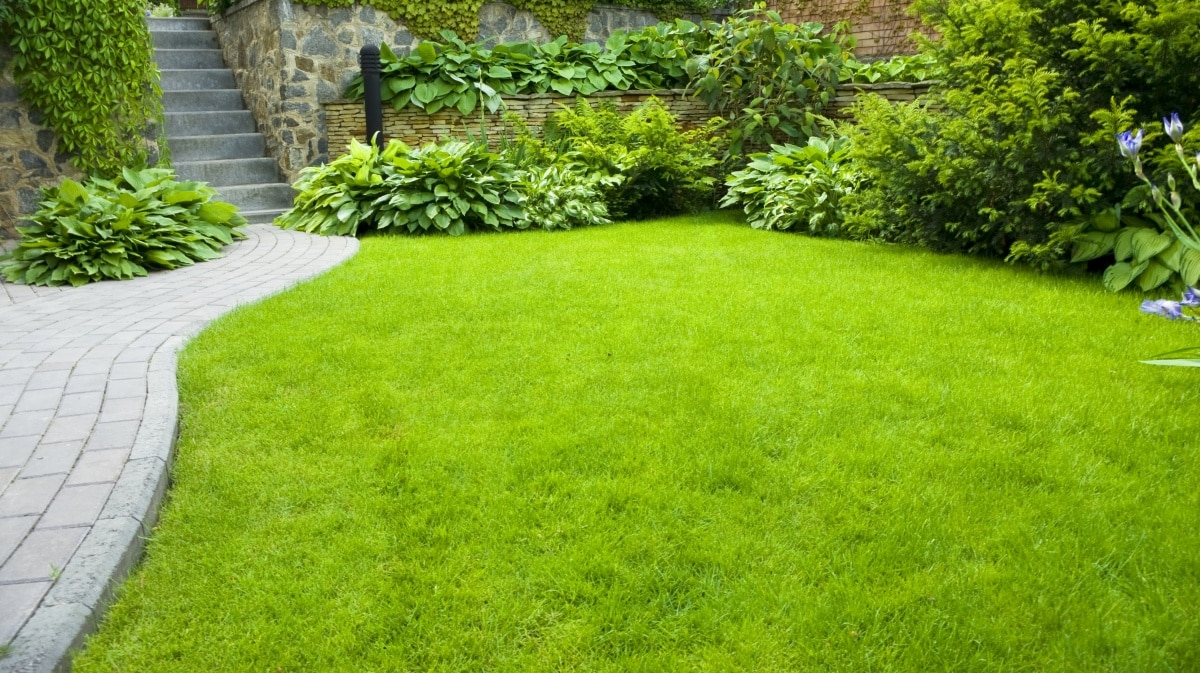 4. Artificial greenery
Using artificial plants is the quickest way to the ultimate low-maintenance garden. Artificial grass works well in a courtyard-type garden that would usually be a difficult place to mow. Artificial plants in planters are also a great addition to indoor gardens, especially if you have pets around.
5. Low-water plants
Another great plant idea for a low-maintenance garden is to choose plants that don't require too much water. Have a look at the convenient tags on the plants at your local garden centre, and they will tell you the optimal condition for each plant. Usually, desert plants like succulents will work well in an area that may get forgotten. The good news is that if you do forget about watering for a while, it won't be detrimental to the plant.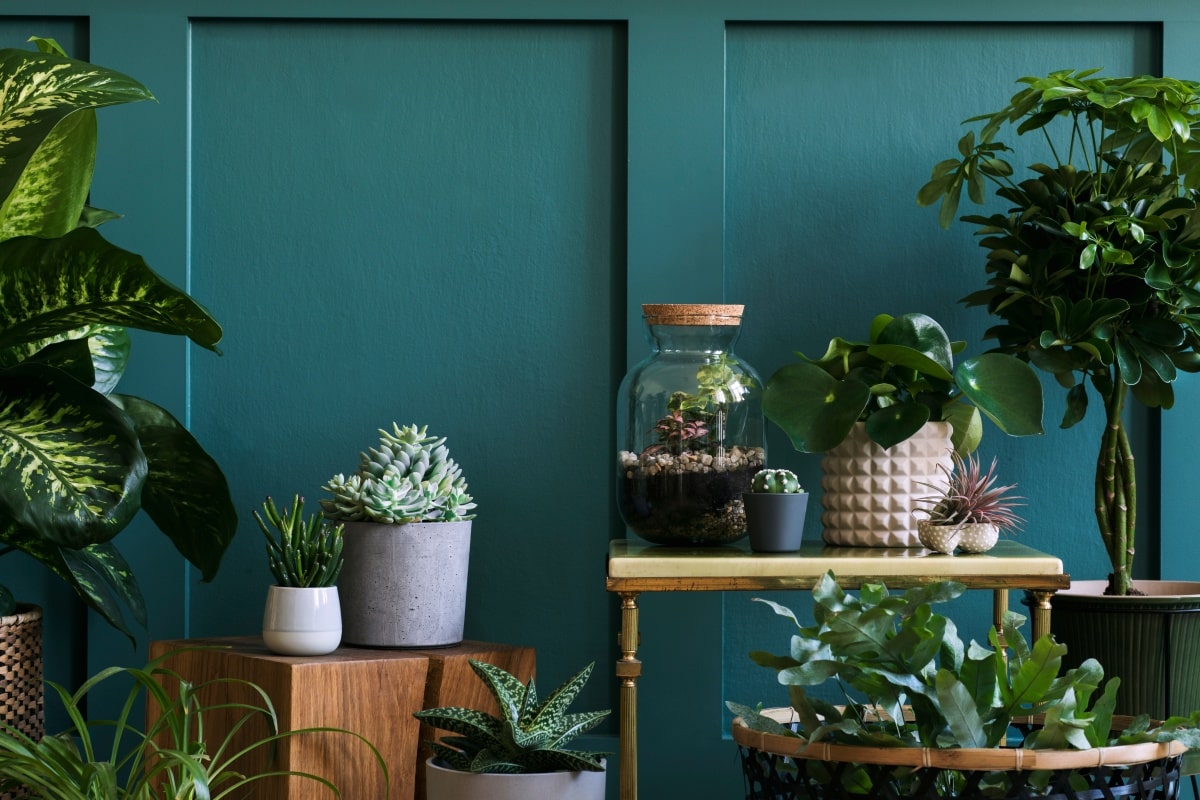 6. Faux topiary trees
Here's another artificial low-maintenance garden idea. If you love the look of topiary trees but don't want to have to go through the hassle of trimming them to shape every week, then perhaps faux topiary trees would be a good idea.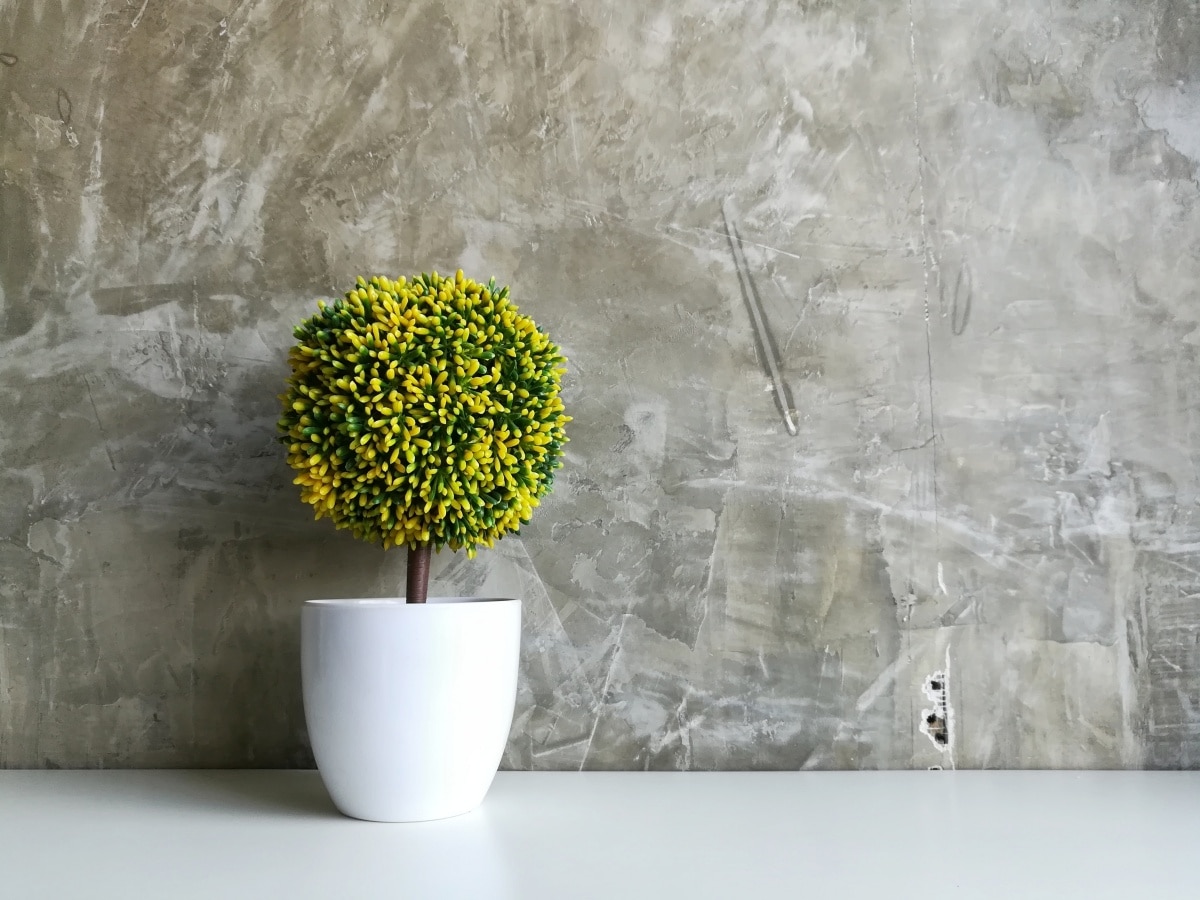 7. Lots of lawn
Want just the bare minimum? Roll out the grass for an easy mow and water every now and then. Plus, you'll never have to worry that the look of grass going out of trend in landscape design due to its simplicity.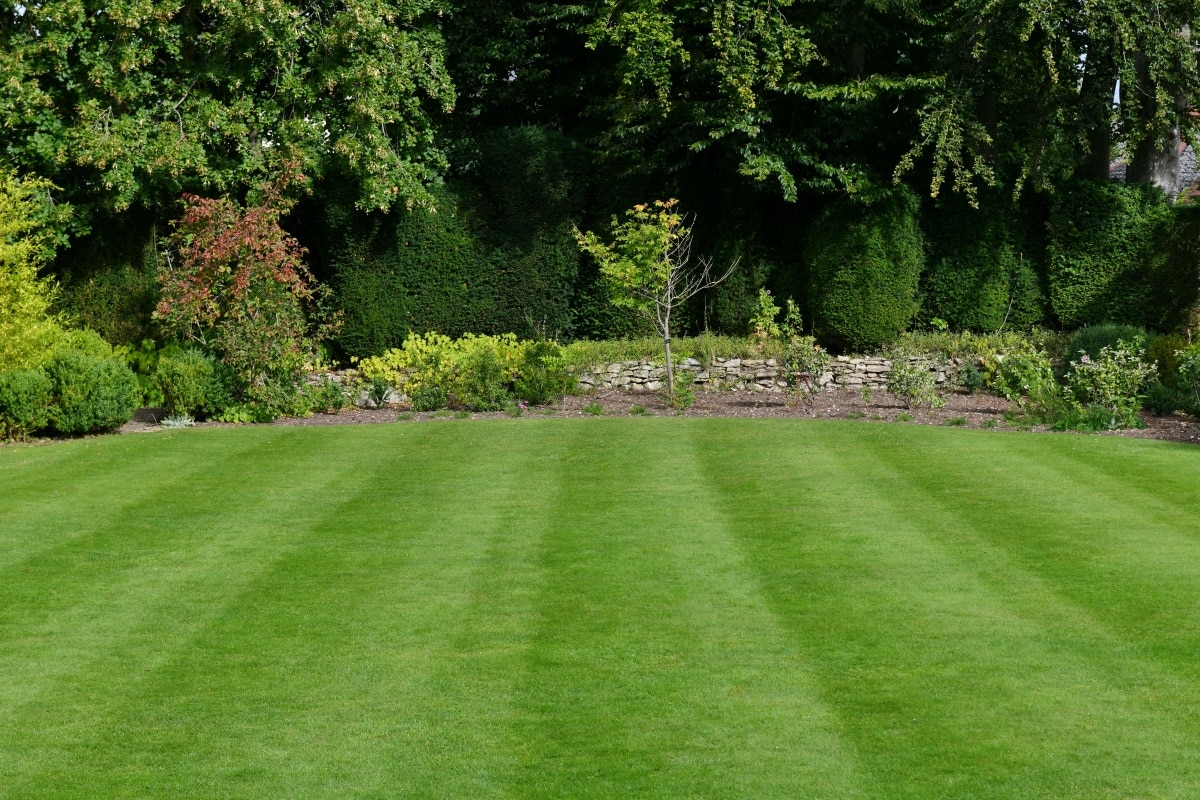 8. Garden entrance
Don't have a backyard for a garden? Decorate the entrance of your home with low-maintenance plants like boxwood shrubs that thrive in sunlight and grow slowly, so there's no rush to trim it often. Add potted plants, too, so you can redecorate easily without uprooting any of your greens.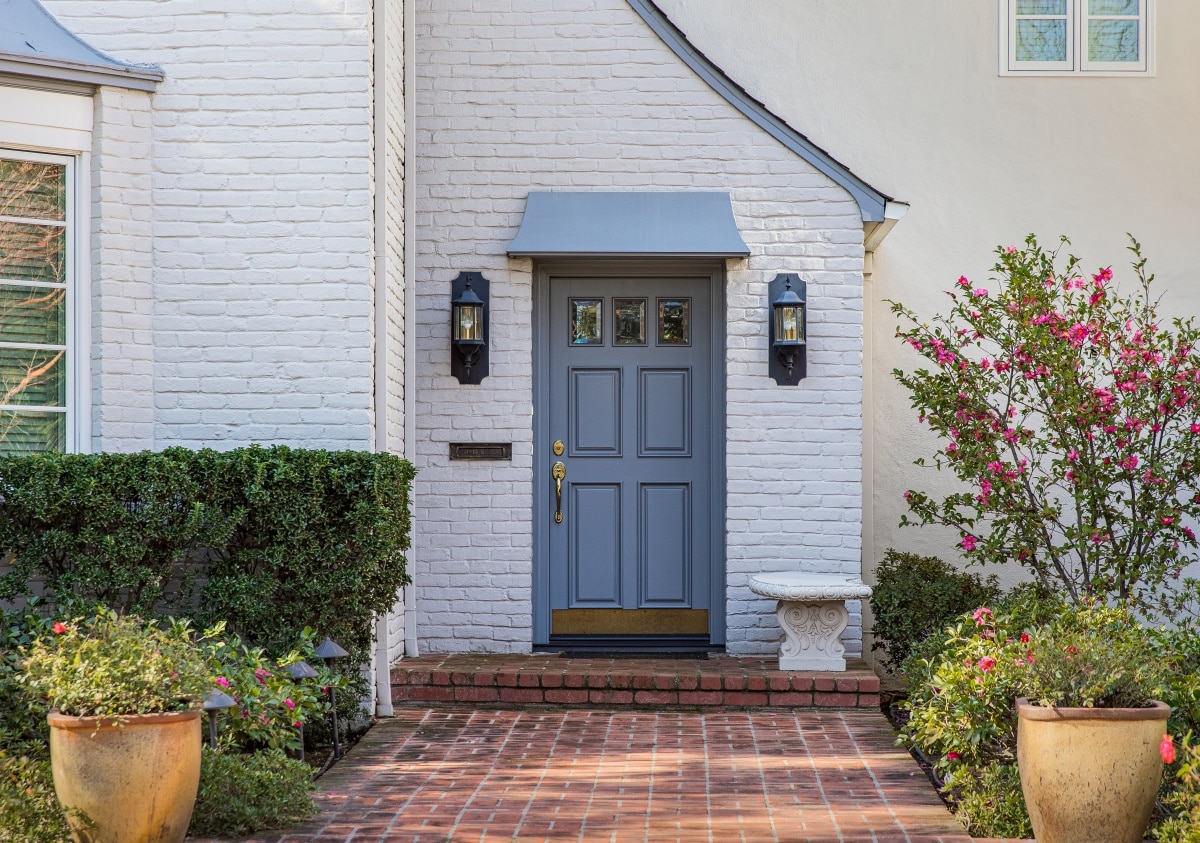 9. Outdoor entertaining
If you really aren't a gardener and need the most low-maintenance garden possible, then why not replace your garden space with an entertainment space? Chat with a landscaper whose speciality is decking and hardscaping to create a space that is perfect for you.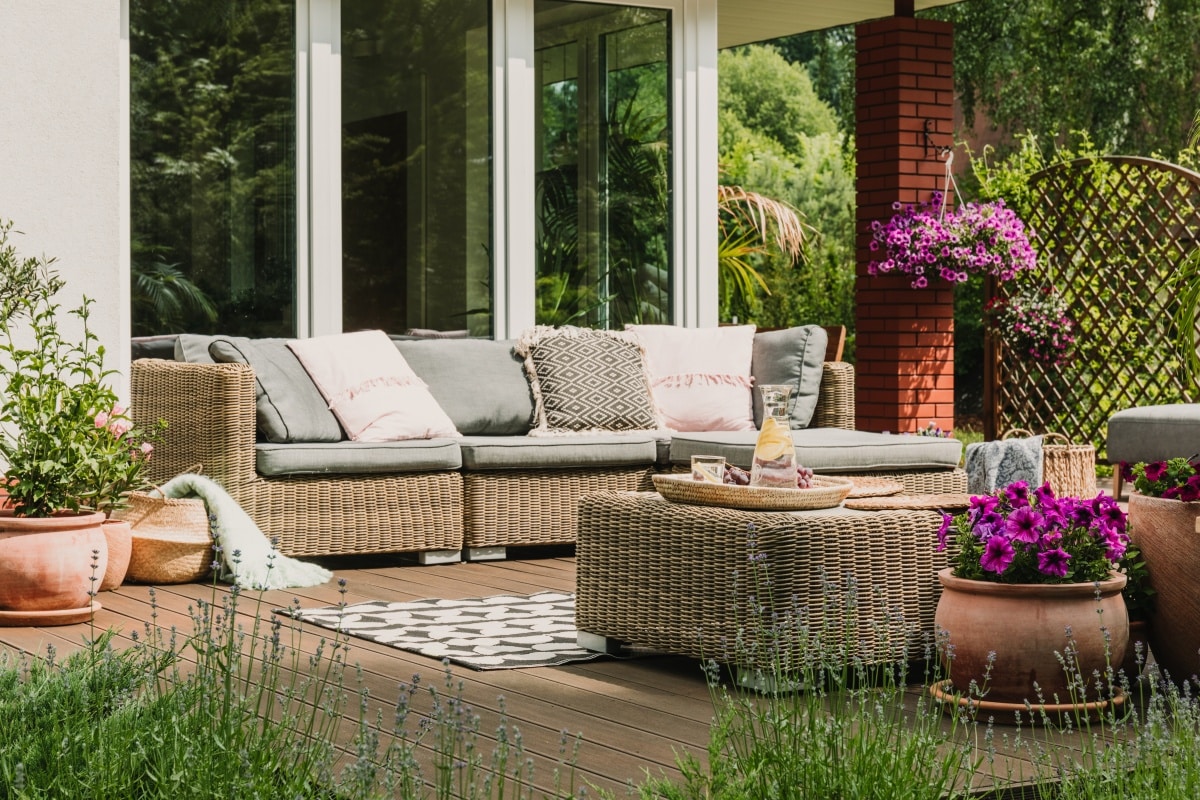 10. Simple potted plants
If you don't have much space for a full garden but want some greenery in your home, then potted plants are a great option. They can help soften a space, making it feel more homely and welcoming.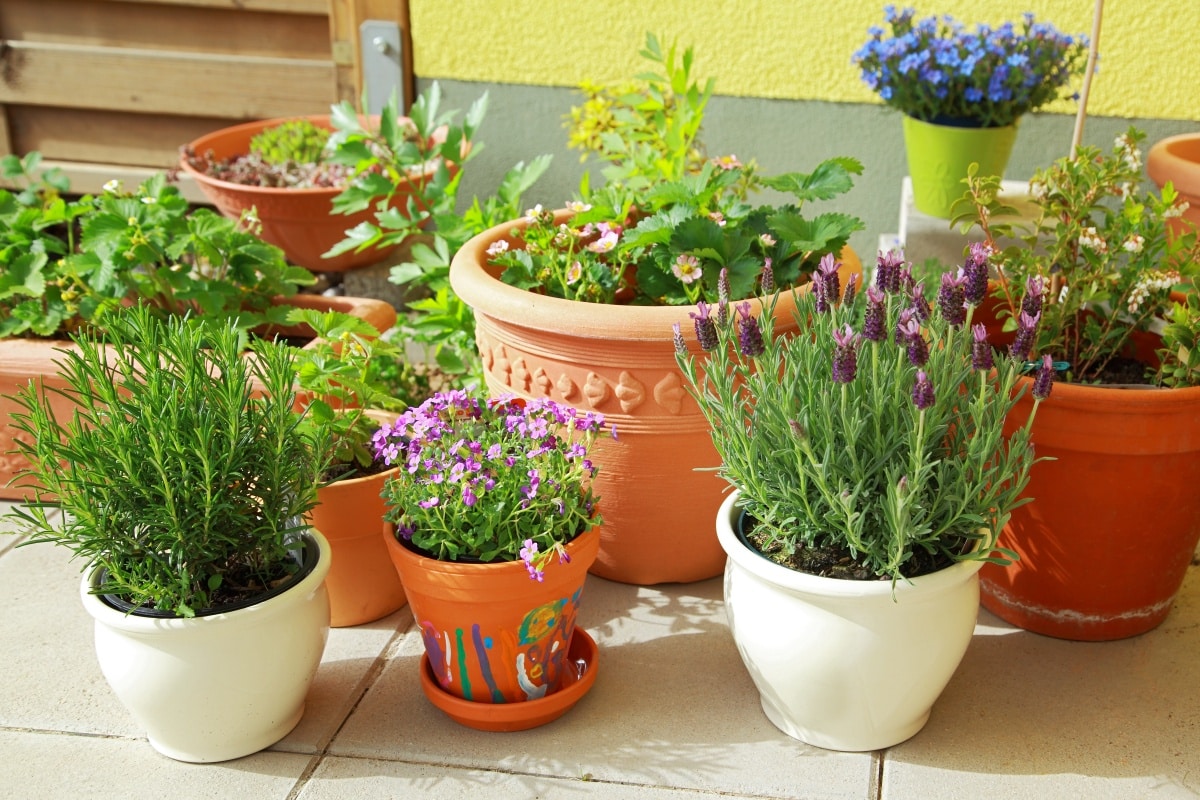 11. Ground cover plants
Groundcovers are a great option for low-maintenance plants. They grow low and need little to no trimming, plus they spread easily. If there are some patches of soil where grass doesn't grow well, this is the perfect alternative.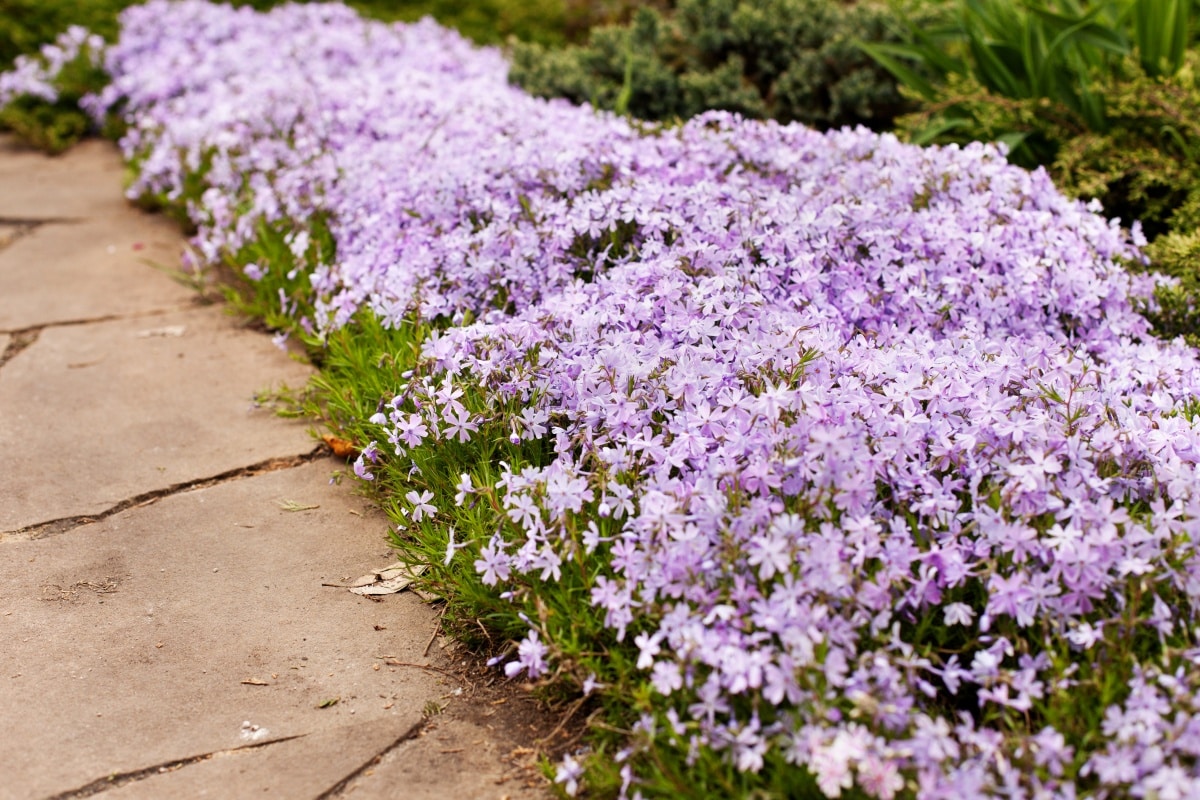 12. Garden pathway
Afraid of your lawn looking too bare? Add a pathway with slabs of stone for visual interest. Pair it with artificial grass for an effortlessly neat garden.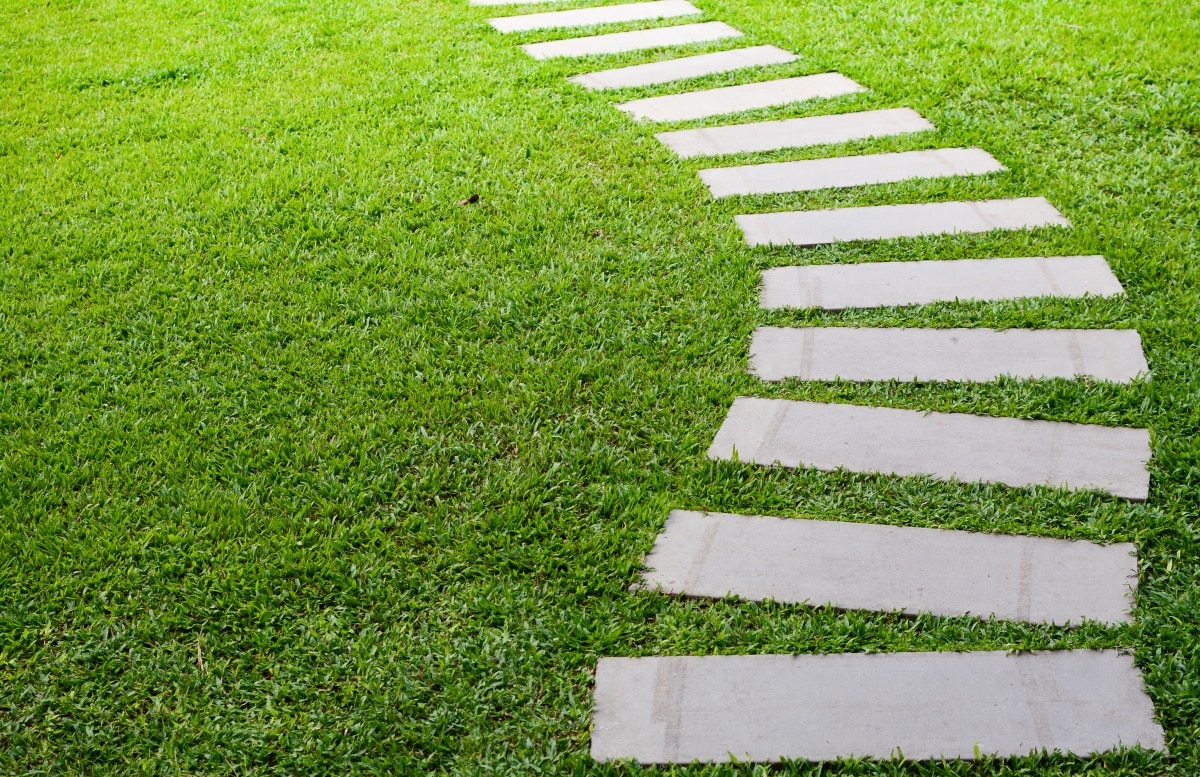 13. Desert Oasis
Cacti are great alternative garden plants. The low-maintenance types of cacti often need well-draining soil and sunlight. They also require scarce watering every three to four weeks.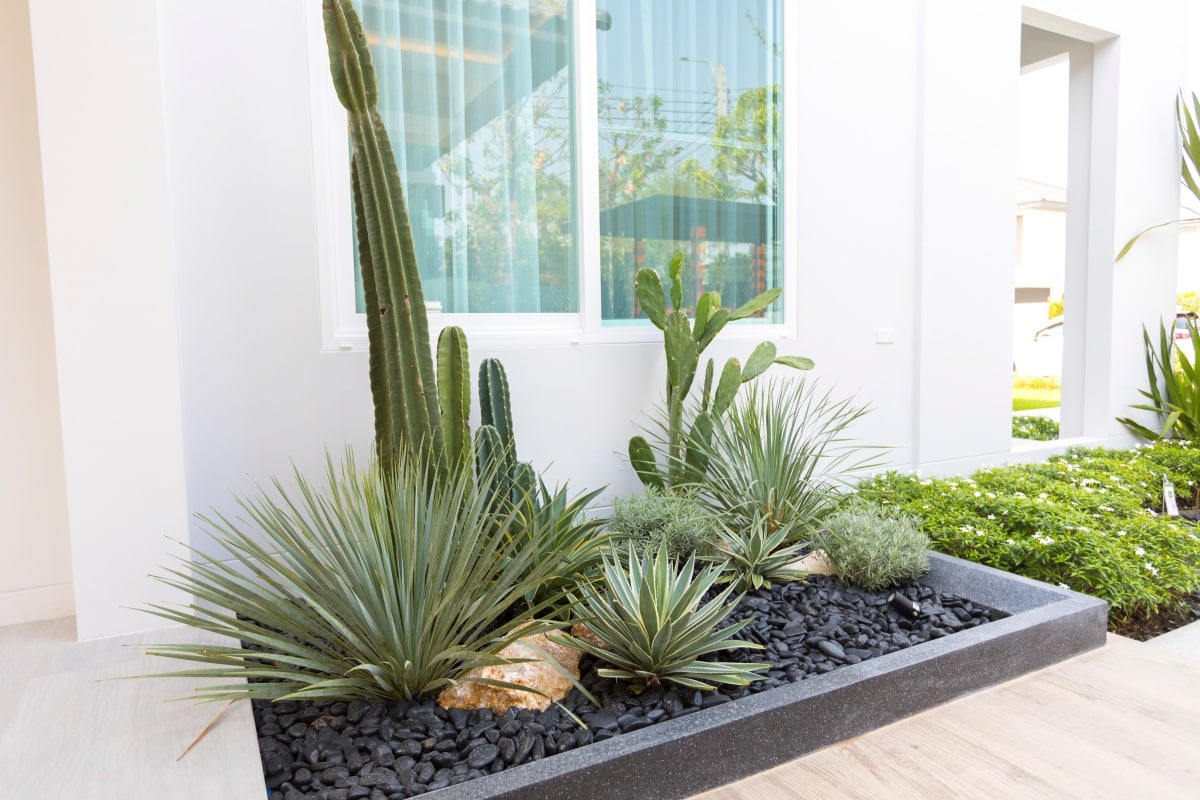 14. Sandstone rocks
If you're wondering how to border your gardens but still want to keep a natural look in your low-maintenance garden, you can use sandstone rocks around the border of your garden. This design helps to finish off the edges neatly. Plus, due to sandstone being a natural material, it will still look great in years to come.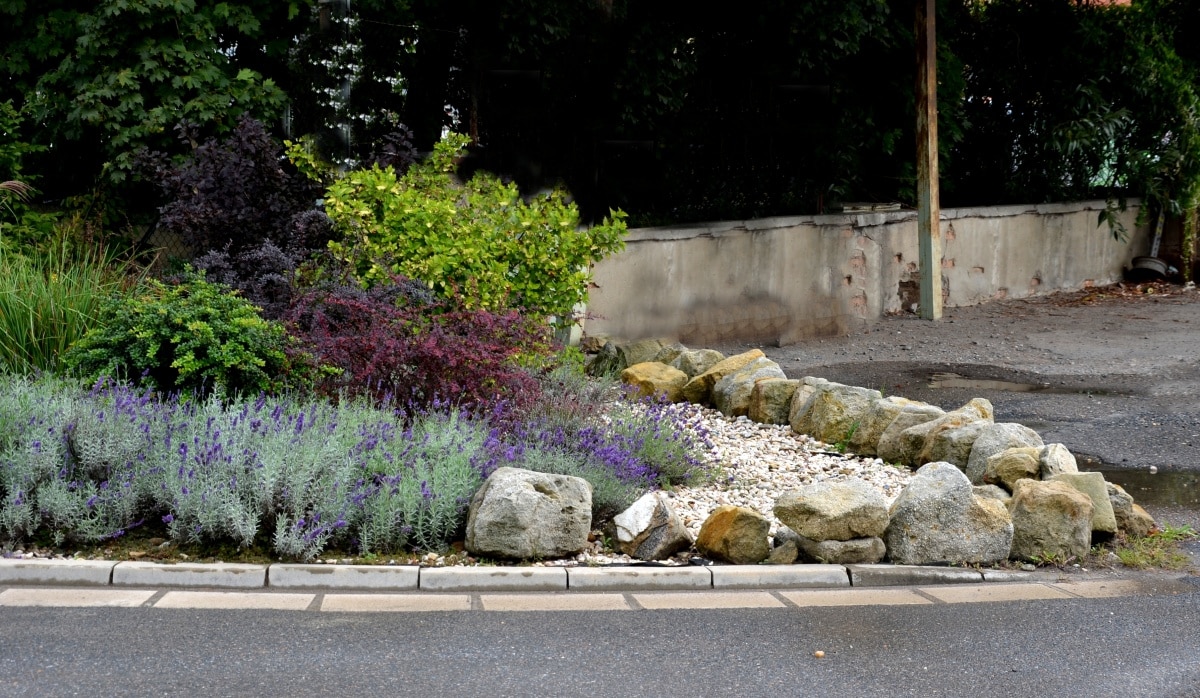 15. Outdoor shower and spa space
If you want your garden to be as low maintenance as possible, then why don't you just create an outdoor area to relax in rather than worrying about plants? Set up an outdoor shower and spa space where you can watch a movie or two under the stars.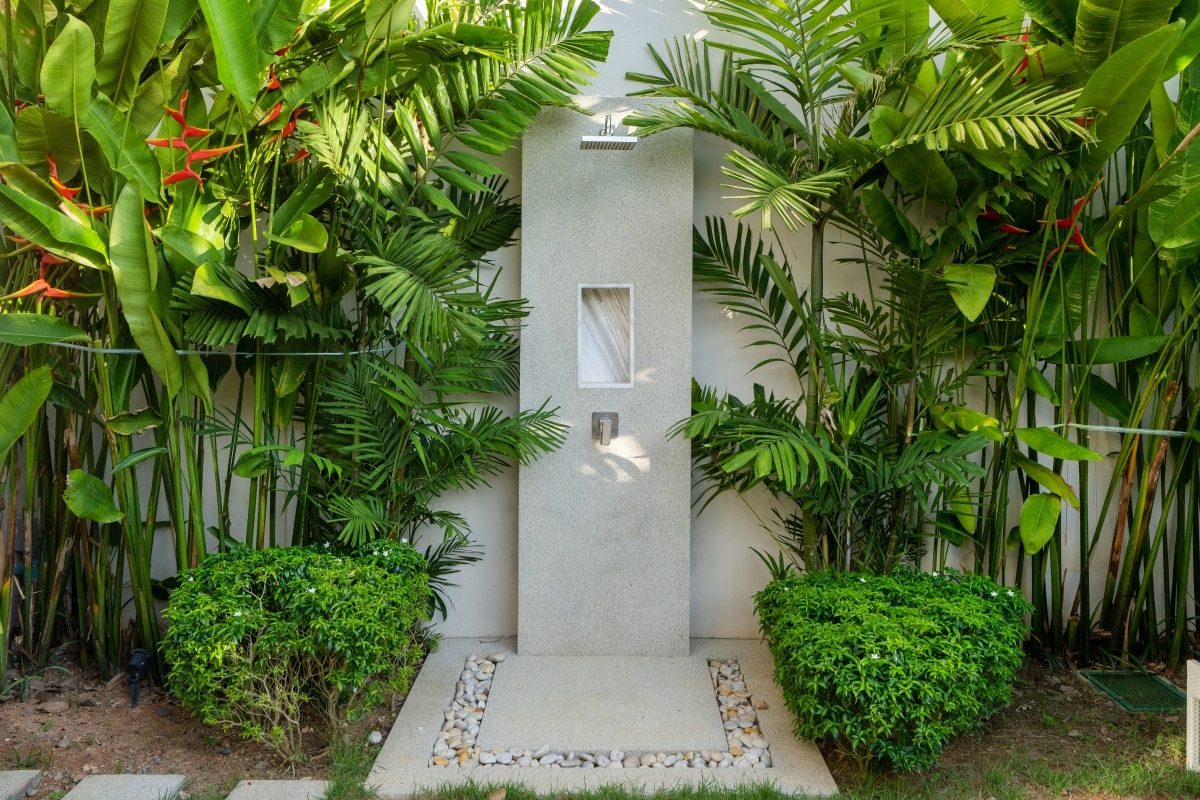 16. Low-light indoor plants
If you're not into constantly moving your plants around for the perfect amount of sunlight daily or you live in an apartment, you may want to invest in low-light plants. Philodendrons, snake plants, spider plants, and monsteras are some excellent examples.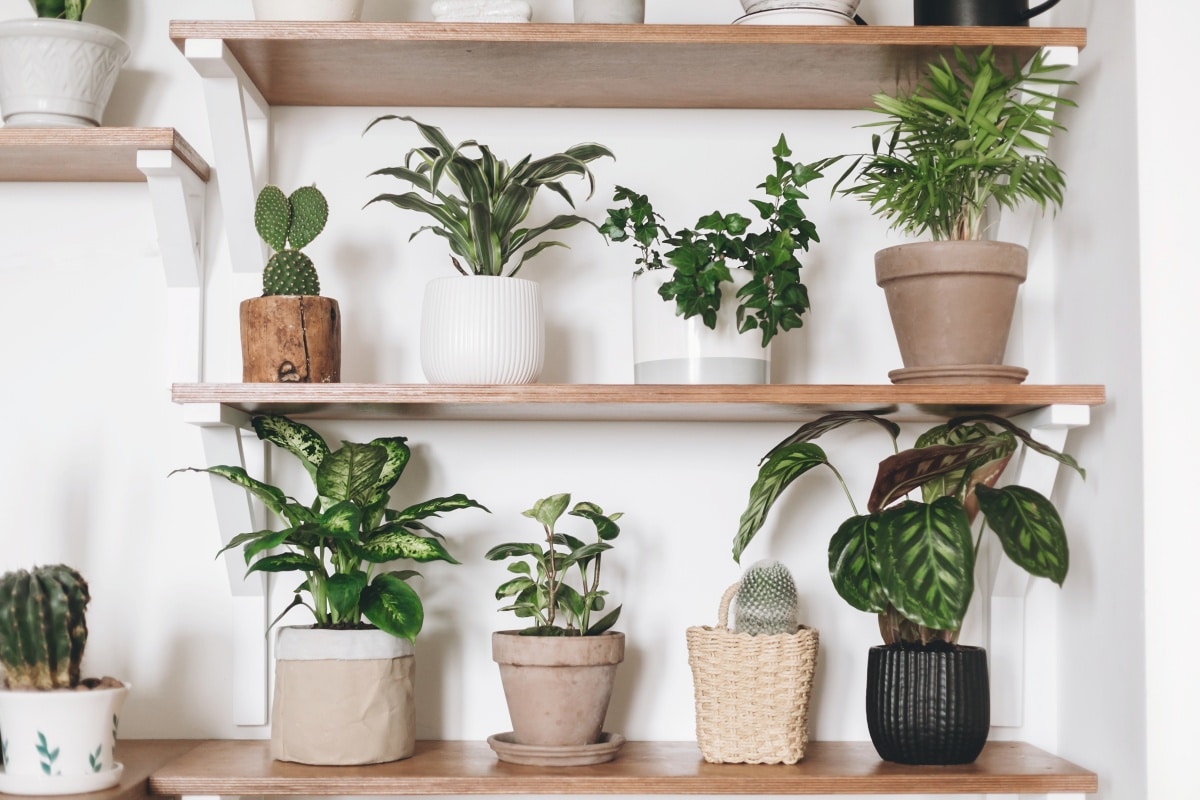 17. Green wall
Keep your greens concentrated in one space for easy watering. Find an optimal space in your home to install your green wall. You can work with plants in crates, climbing plants, or even artificial plants.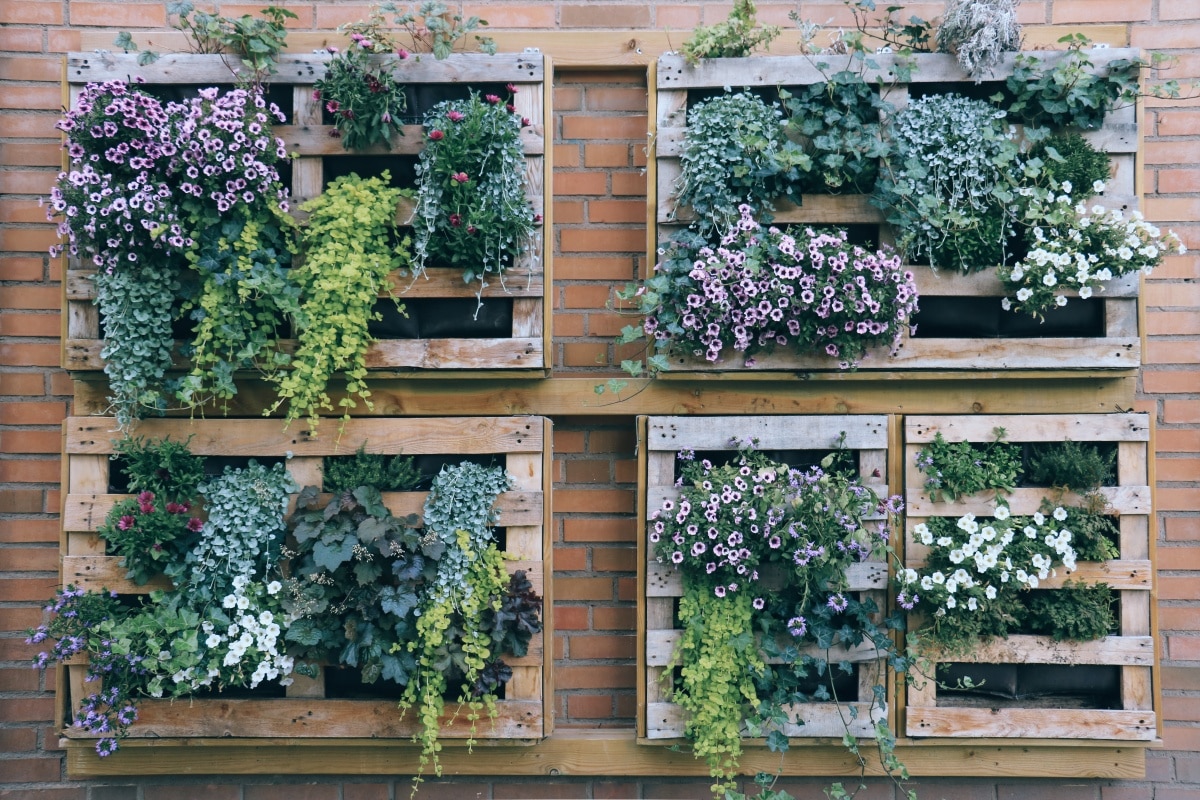 18. Pebble garden
If you don't want to have to worry about a lawn, then adding a pebble base to your garden is a great idea. You can keep some plants in your space for that extra pop of colour.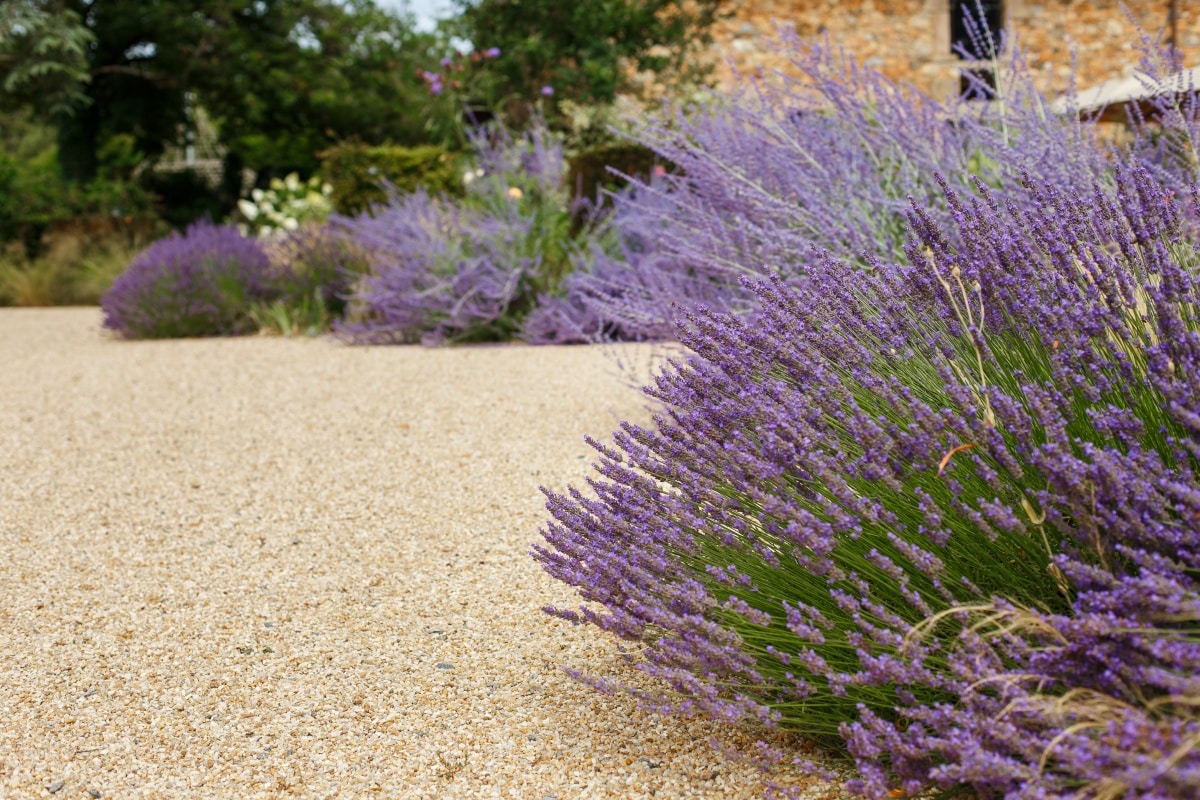 19. Palm perfection
Palm trees are the perfect low-maintenance addition to your garden if your home is in warm weather. They may need some initial care and frequent watering, but once they're established, they don't need much to thrive.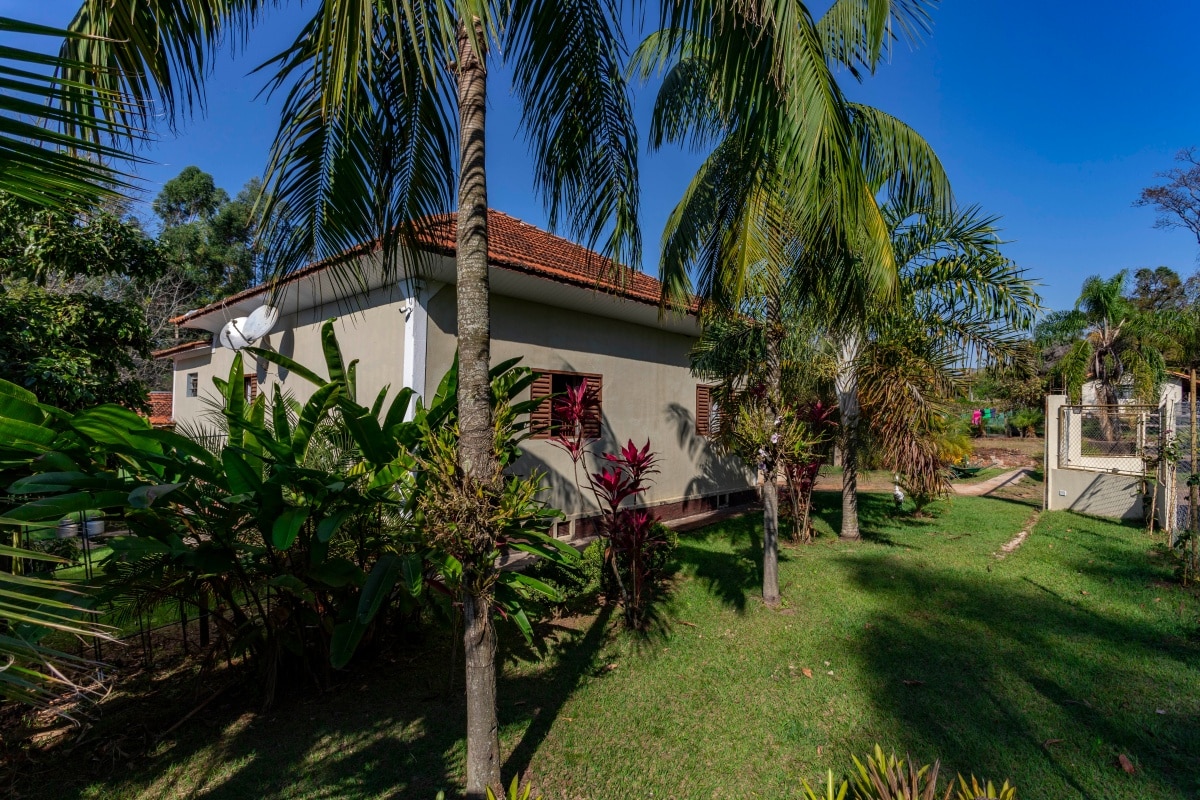 20. Garden borders
If you're wanting to add interest to your garden, then garden borders are a great idea. Keep your lawn clean and easy to maintain with a sprinkling of water around the perimeter of your home.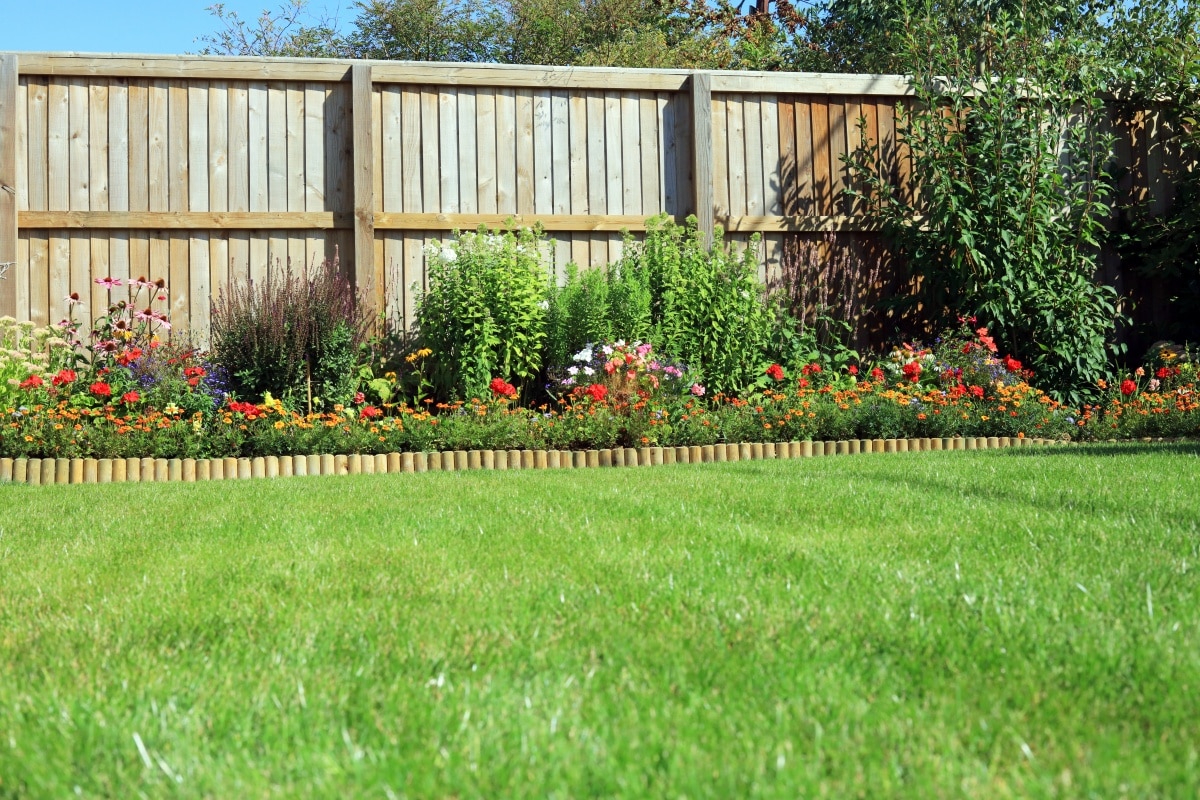 21. Marble tiling
Not too keen on grass for your garden? Lay down marble tiling for a luxurious design and deck the edges of your space with plants to get that green still in.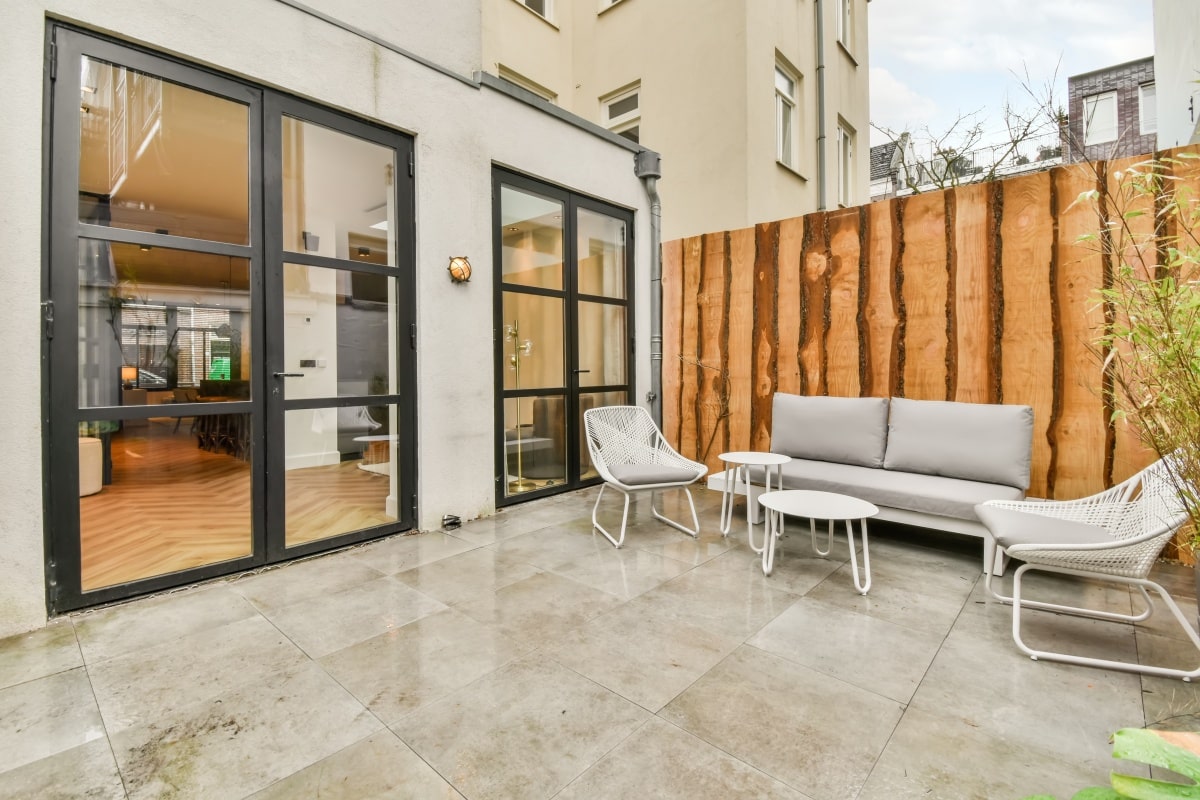 Hopefully, these low-maintenance garden ideas inspire the lush open spaces of your home. If you'd like to elevate your garden, connect with local professionals near you to get it done in no time.