Ever put much thought into what your dream kitchen splashback would look like?
Getting the splashback right can be particularly important for small kitchens, as certain materials can make the kitchen appear larger.
So, how do you decide on the perfect kitchen splashback for your design?
Kitchen splashback considerations
The two main things to consider are the type of material you would like to use, and the total cost for the size you need. Take your counter tops and kitchen cabinets into consideration to narrow down your options further. It's important to keep in mind how easy it is to clean too. After all, it's called a splashback for a reason.
Whether you'd like to make a statement or prefer something that blends in, read on for more on different kitchen splashback materials and other factors to consider:
Inexpensive splashback materials
Glass splashbacks
Simple, inexpensive and easy to clean, you can't go wrong with a classic glass splashback. It will suit almost any kitchen design and comes in many colour options. Bold glass splashbacks such as bright red are also a popular option for adding a splash of colour to a contemporary style kitchen.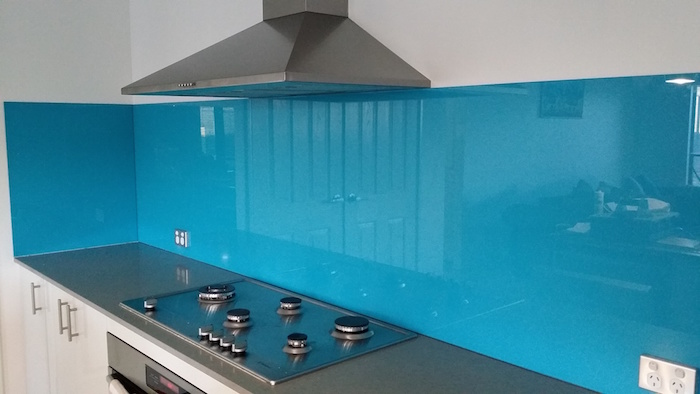 Source: Glass100
Stainless steel splashbacks
The stainless steel splashback offers a minimal design for the more industrial-style or contemporary kitchen. Inexpensive, easy to clean and durable, it's easy to see why this option appeals to many. It may not offer the wow factor, but it will seamlessly blend with most kitchen designs. It's also a good neutral option that potential buyers will like if you're hoping to sell your place down the line.
Pressed metal splashbacks
Pressed metal or pressed tin is another inexpensive and attractive option. It provides a subtle vintage feel. This option can be more difficult to clean, so keep that in mind.
A bonus for the budding DIY renovators out there – it is easy to install. Many suppliers provide detailed installation tips, and you can easily find handyman help if you need a hand.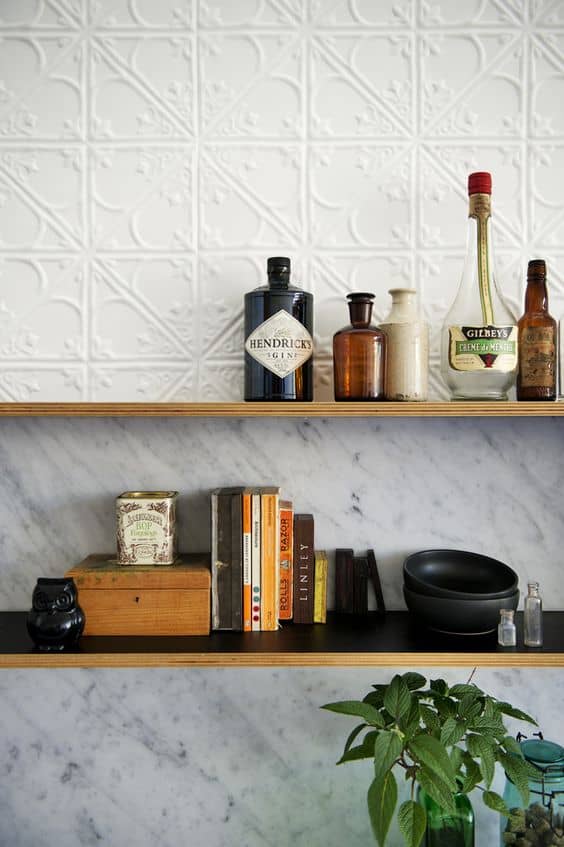 Unique splashback materials
Timber splashbacks
Timber splashbacks bring a lovely rustic look to your kitchen. The drawbacks are that timber is expensive and can be tricky to maintain and clean. But this is good option if you want to make a statement or create a warm Nordic ambience in your kitchen.
Window splashbacks
The glass window splashback design is a good choice for smaller kitchens. It draws the eye outside, making the kitchen appear larger. This design allows for ample natural light to stream into your kitchen. However you're removing walls to put this in, it obviously comes at a hefty price.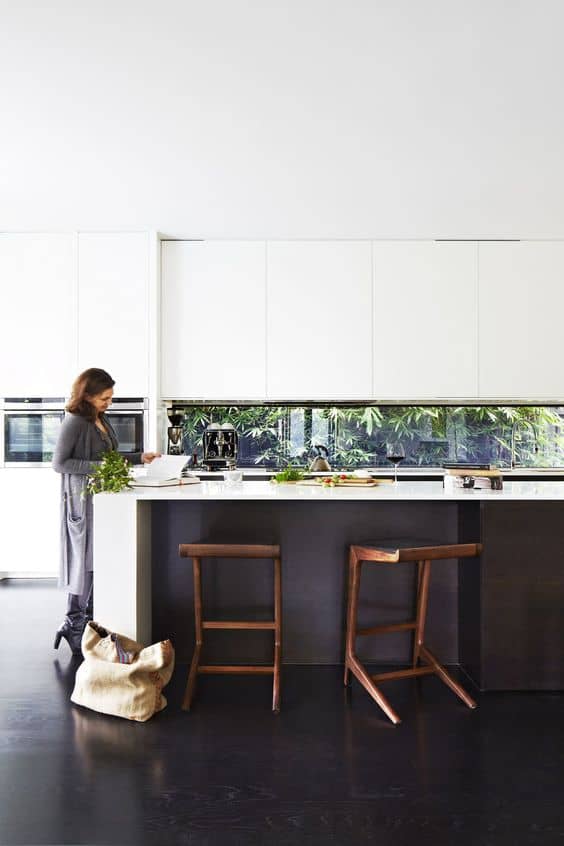 Subway-tile splashback
A subway-tiled splashback is on-trend without being over the top. It's easy to clean and adds instant style to any kitchen. Given the tiles are quite large with this type of splashback, it works  well for a bigger space but may shrink a small kitchen.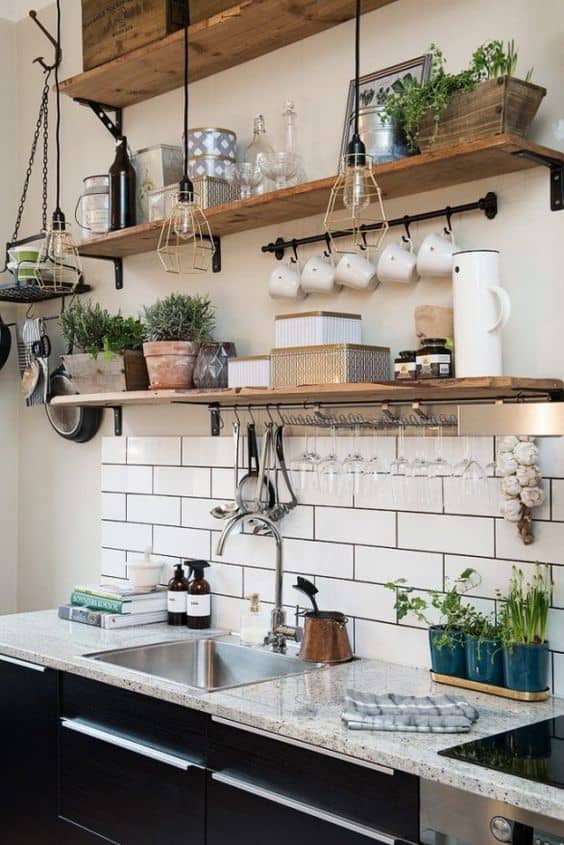 Marble splashbacks
Marble has the wow factor, but is on the pricey side and tricky to maintain. If you have your heart set on a marble backsplash and have the patience to care for it, this option can add value and style to a contemporary kitchen design.
Feeling inspired? Find handyman services on Airtasker to help you with your kitchen installations.