Ah, moving day. The thought of it is initially exciting, but it can turn into a growing sense of dread as you continue to procrastinate on packing. And ultimately, panic sets in as the big day approaches, and you feel utterly unprepared.
We're well aware of how crazy moving can be. So, how do you bring yourselves to face the frenzy without freaking out?
Read on for some moving home tips to help keep your stress levels at a minimum:
Take your label game up a notch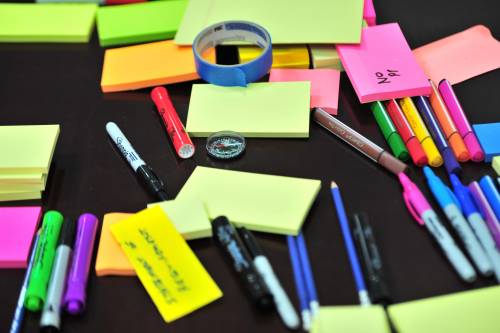 Yup, we'd advise colour coding those boxes. A bright neon label beats a hastily scrawled one when trying to create an efficient moving set-up for yourself or your removalists.
You can try using colourful post-its and marker pens to make labelling and sorting easier.
Label your boxes clearly. They should state which room they're going to and a short description of what's inside.
Also, make sure to put all labels on both the top and side of the box. This way, they won't get misplaced in the middle of all the chaos.
Protect your flooring
Let's face it: there's bound to be a fair bit of scuffling and stomping on moving day. Eliminate any stress about potential damage to your new (and old) floors by adding some protective materials to the mix.
Just flatten some good old cardboard boxes to lay down on the floor, and you're good to go.
Give yourself enough time, and don't underestimate how long the process will actually take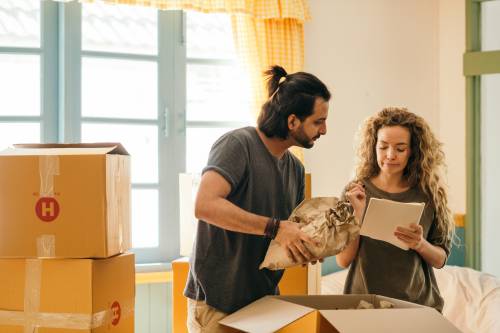 Now, this one is easier said than done. But you really can't underestimate the importance of planning. Not having enough time is a huge contributor to the stress you experience whilst moving houses.
Make things easier for yourself by setting realistic timelines. Start this with the packing process. Our research showed that over 40% of people found packing the most stressful part of moving.
Work out how much time you think you might need to pack up your home and add a couple of days to it. Having a bit of extra leeway time never hurts, and you'll feel so much better come moving day.
Leave the heavy lifting to the professionals
If there's anything worth investing in on moving day, it's a good removals service. It reduces the pain of this day more than any form of pre-organisation, or colour coding could do.
Not only will you get help with the heavy lifting, but removalists can also help with packing your things up, so they're well protected. They'll also safely cart over any awkwardly shaped items that just don't fit into a box.
Move furniture and larger items in first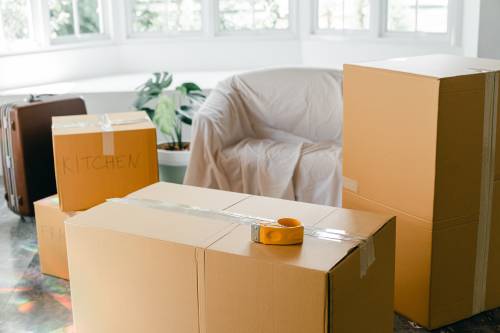 If you hire moving services worth their salt, they'll be able to tell you which items need to be moved first. The most obvious is making sure you move your furniture and larger items before anything else.
How does this help, you ask? Picture this scenario: You lug a heavy box into your new pad, then faced with clutter and multiple smaller boxes strewn about the rooms. Not only is this obstructive to the transport of your bigger items, but it's also a major tripping hazard.
Deck out your new home with furniture first, and then worry about getting the small stuff in later.
Carry heavy items in suitcases
If you value your back and don't want to spend your first morning in your new home aching up a storm, toss (or nicely pack) heavier items such as books into wheeled suitcases so you can glide them into your new home with ease.
This beats trying to lug them in cardboard boxes and risking serious injury.
(Try to) relax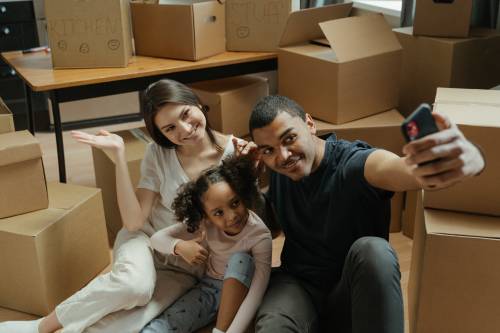 Moving day isn't where the stress ends. Have you ever experienced being surrounded by unpacked boxes, then slowly realising how much is left to be done?
Don't forget to relax! Take a deep breath, celebrate your new home, and go through one box at a time.
Moving home? Find trusted removalists near you with Airtasker and get more done!