All your marinading, prepping, and de-boning will be for nothing if you don't have the best BBQ for your budget. Here are 10 of the best available in 2018 – both gas and charcoal, impressive and compact.
1. Napoleon Rodeo Professional
Made from platinum porcelain, the Rodeo Professional is a particularly efficient charcoal kettle barbecue. The folding cast iron grill has 3 different levels, the handle is cool to the touch, and the ventilation slots are rust-resistant.
RRP: £299.99
Where to buy it: Amazon, Garden Site. 
Best feature: The stainless steel temperature gauge is super accurate.
2. Everdure by Heston Blumenthal Force
This two burner gas barbecue has been getting rave reviews. It has variable flame control, a high hood for convection cooking, and is made from rust-resistant enamel. It looks amazing too, available in exciting colours like mint and scarlet red.
RRP: £599
Where to buy it: John Lewis, 
Best feature: It gets hot in 5 minutes so it's ready to cook on almost immediately.
3. Char-Broil Performance 220B
This gas BBQ includes Char-Broil's TRU-Infrared cooking technology, which promises 50% juicier meat and uses 30% less gas. It's easy to use when entertaining – it ignites with one button and the lid's temperature gauge helps you keep an eye on things from a distance.
RRP: £319.99
Where to buy it: Amazon, The Barbecue Centre.
Best feature: The burners have a warranty of 5 years, so they're expected to last. Help them last even longer with cleaning services in Brighton.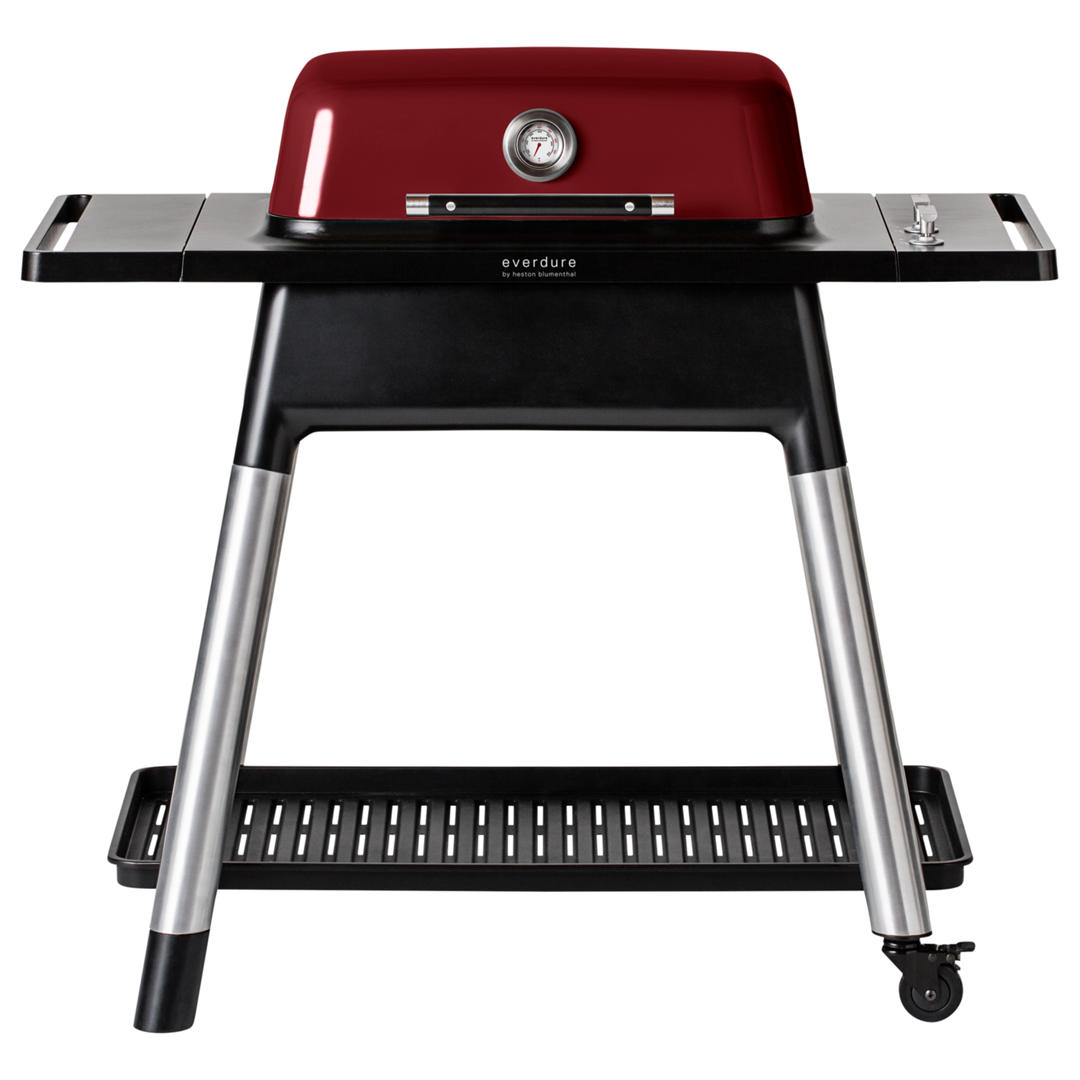 Source: John Lewis
4. Weber Master-Touch
Awarded Which? Best Buy Barbecue in April 2018, this is a very highly rated charcoal BBQ. The materials are quality, including a stainless steel ash catcher, and a porcelain enamel bowl.
RRP: £269.99
Where to buy it: Riverside Garden Centre, John Lewis.
Best feature: The One-Touch easy-cleaning system is a pretty appealing prospect. All you have to do is sweep away the ash.
5. Campingaz Gas BBQ 4 Series Classic LXS
A sophisticated, high-powered gas BBQ for all year round. The cooking surface is huge, making it possible to grill all your meat, veggies and halloumi skewers at once. The controls have a fancy blue backlight for night time barbecuing.
RRP: £799.99
Where to buy it: BBQ  Land.
Best feature: Extra attachments for the 4 burners include space for a pizza stone, wok, or paella pan.

6. Big Green Egg
The Big Green Egg has been celebrated as far "more than just a BBQ", it's a ceramic oven based on traditional Japanese cooking methods. Lock your meat away under the airtight ceramic dome and cook it perfectly in any weather (even snow, apparently).
RRP: £625 for small – £2950 for XL
Where to buy it: biggreenegg.co.uk
Best feature: The temperature can be tuned to within 5 degrees of accuracy, so no more burnt sausages.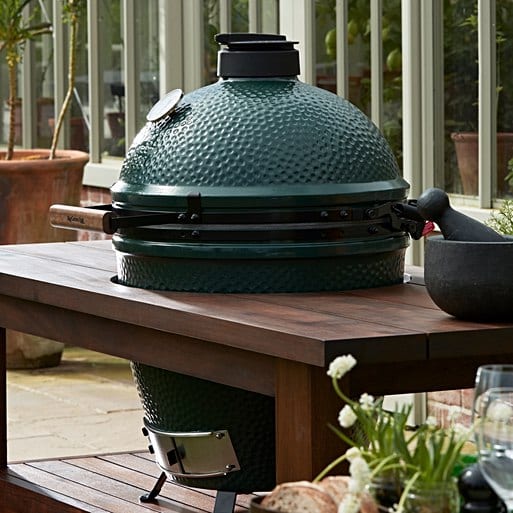 Source: Big Green Egg
7. Tepro Toronto Trolley Grill
It's got a much smaller price tag, but reviewers are very fond of this BBQ. An American-style charcoal grill with plenty of room for cooking for guests, hanging utensils and resting plates. The two-tier design prevents heat from escaping, so food cooks more evenly.
RRP: £149.99
Where to buy it: Amazon, Garden Box.
Best feature: The built-in lid thermometer lets you know when you're running out of charcoal.
8. Char-Broil Kamander
Unlike the Char-Broil Performance 220B, this is more of a smoker than a BBQ. The insulated steel walls heat up quickly, cooking food on a low heat over a long period of time.
RRP: £699.99
Where to buy it: The Barbecue Centre
Best feature: The way air is funnelled through the bowl helps you keep an accurate eye on temperate.
Your barbecue should last summer after summer if it's cleaned and looked after. It's a big, dirty job to do yourself – book
cleaning service in Brighton
with Airtasker.
9. Weber Genesis II E-310 3-Burner Gas BBQ
With a high performance grilling system and quality enamel plates, the Weber Genesis has tapered burners for better heat coverage. The grill capacity is big enough to cook for 5-7 people at once.
RRP: £799.99
Where to buy it: John Lewis, Riverside, BBQ World.
Best feature: The famous Weber Flavourizer Bars vaporise all the marinade and fat that drips down, circulating it through the food. The name says it all.
10. LotusGrill XXL
Compact and stylish, the charcoal LotusGrill has battery operated fans. This means minimal smoke, no sparks, no flying ash, and the safest barbecuing experience possible.
RRP: £400
Where to buy it: Amazon, BBQ World.
Best feature: You can grill the food and join the party.
Looking for help cleaning your BBQ (…or house?) – find trusted and local cleaners in Brighton on Airtasker.