How highly do you rate hustling as a life skill? At Airtasker we see it as an important factor in chasing your dreams – whether that's making more time for surfing, paying off the mortgage faster or starting a business and becoming your own boss.
There's no denying Aussies are ambitious, but according to the Ambition Index, a report released by CGU, we don't always act on it. Almost nine million Australians have thought about starting their own business in the last five years, but only 6% of us actually do. So what does it take to turn that grand plan into a grand slam?
Meet three ambitious Australian start up founders who have very different businesses but share one thing: They took the leap to turn their side-hustle dream into a full time reality. Time to get inspired.
The Eco Evangelist: Jessica Bragdon, Koala Eco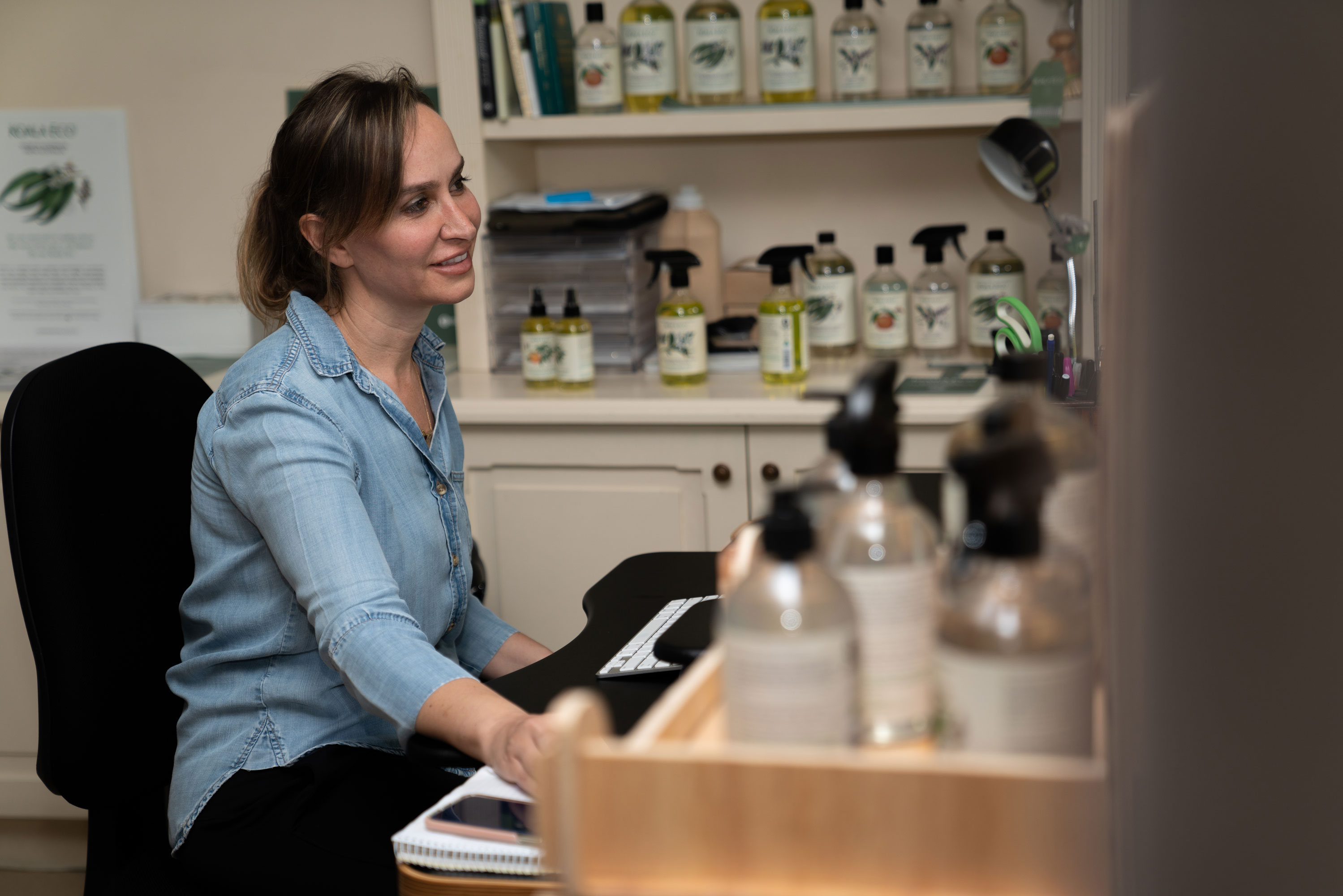 Having secured more than 400 retail stockists in just over 18 months, it's safe to say Koala Eco is well on the way to making the world a cleaner place.
The brainchild of husband and wife duo Jessica Bragdon and Paul Davidson, this eco-friendly cleaning product business, which champions the use of Australian botanicals over harsh chemicals, has experienced a meteoric rise – but not without hard work.
"Paul and I have certainly put in the effort… we are fully involved in all aspects (of the business)," Jessica said of Koala Eco's rapid growth.
"We've sourced a really good network of people who understand how our kind of business model works. We've made some really important strategic partnerships with companies who specialise in supporting small business and helping them access large markets via online or in-store retail opportunities.
"Our relationship with Airtasker is a case in point. Mutually beneficial business relationships are key to our success; and then there's also the way we present ourselves through our online and product collateral. We pay close attention to making sure that our brand is strong."
With their products already on shelves in Australia, Hong Kong, mainland China, Indonesia and Korea, the entrepreneurs now have their sights set on the United States. They know it won't be easy to carve out a niche in such competitive market, but with a flexible workforce at their fingertips they're only a click away from people with the skills to help when they need.
Turning to Airtasker for everything from translation to website content, bookkeeping, inventory tracking and deliveries, Jessica says the app has played an essential role in getting Koala Eco into homes and businesses across the world.
"For a small business startup like Koala Eco, which can't afford to hire a large full-time staff, the flexibility of Airtasker is brilliant," she enthused.
"We are able to pick and choose what jobs we subcontract and what we do ourselves. We have found diverse, dynamic, collaborative, talented people for our business; people whom we have used again and again."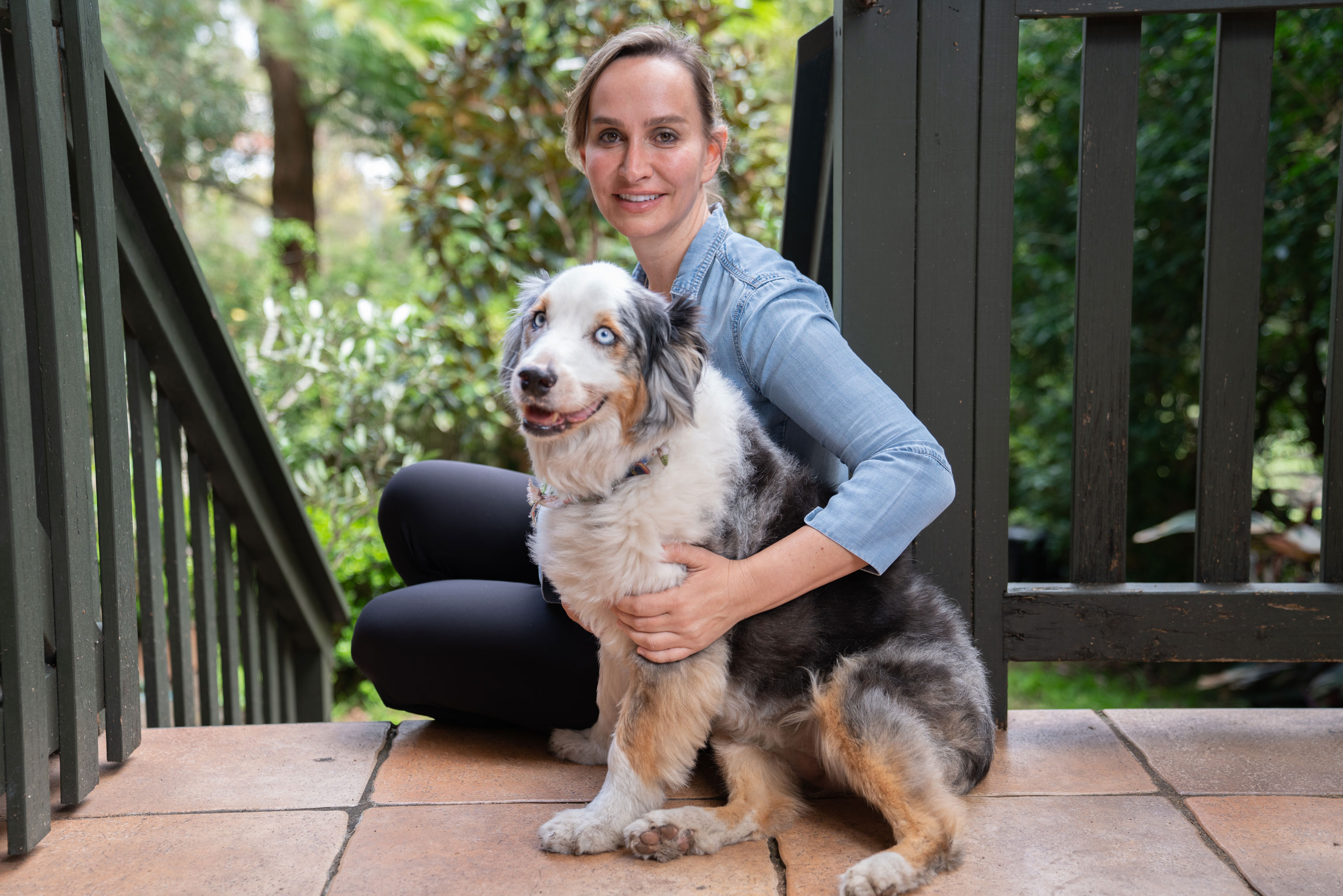 Jessica's tip:

Stay true to your values, spend your time on the things you know need your personal skills and get help with the rest.
While success is important to Jessica and Paul, the Sydneysiders would never compromise their brand's commitment to the environment to achieve financial goals.
In addition to removing bacteria, disinfecting and deodorising, Koala Eco products must also be proven to be biodegradable, eco friendly and made using ingredients sourced from native Australian plants before the company's diligent and detail oriented founders will even consider releasing them onto the market.
Every Koala Eco product sold also translates to a donation to One Percent for the Planet, a charity focused on the ongoing protection of land, forests and waterways, as well as sustainable energy production.
"The wellbeing of our children and future generations is totally dependent on the planet's wellbeing," Jessica explained of the ethos that underpins her business.
"Everyone is affected. Everyone has to acknowledge that it is our actions that can make or break this planet, and that the future is happening right here, right now. I just hope we haven't left it too late."
The Fitness Founder: Tom Sproats, Beat Body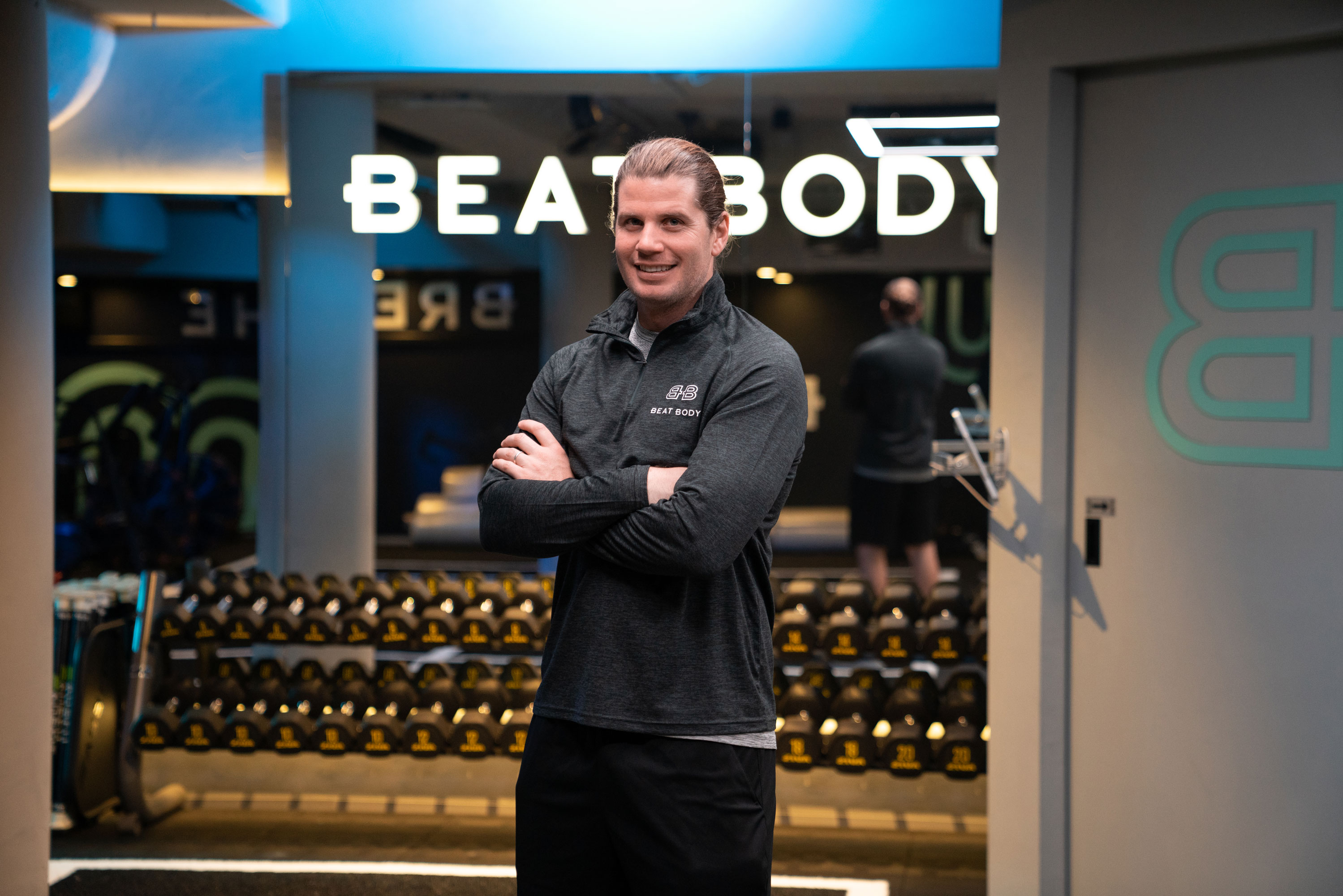 Understanding the importance of continual innovation and remaining resilient in the face of adversity are the most important qualities for a startup founder to possess, says Beat Body's Tom Sproats.
The fitness entrepreneur, who established Sydney's Scenic Cycle prior to launching Beat Body in September this year, is no stranger to startups and the blood, sweat and tears necessary to make them work.
"Any startup is like a rollercoaster and when you ride those highs at the apex of a rollercoaster it's amazing and then when you hit those lows, they're really low," he said.
"You have just got to try your best to eliminate emotion and find resilience within what you're setting out to achieve."
Opting to take a hands-on approach to as many elements of his new business as physically possible, Tom managed the design and build of Beat Body's Darlinghurst premises with assistance from trades hired via Airtasker.
While the initial build was relatively seamless, just a few weeks after opening a burst pipe flooded the gym, washing all of his hard work down the drain. Rather than letting the episode stop him in his tracks, Tom jumped straight onto Airtasker to find the help he needed to get Beat Body back in tip top shape.
"I turned to Airtasker to find numerous people to come in and assist get it back up and running," he explained. "It was a tumultuous 11 or 12 days but we worked hard and we did what we could and got it back up."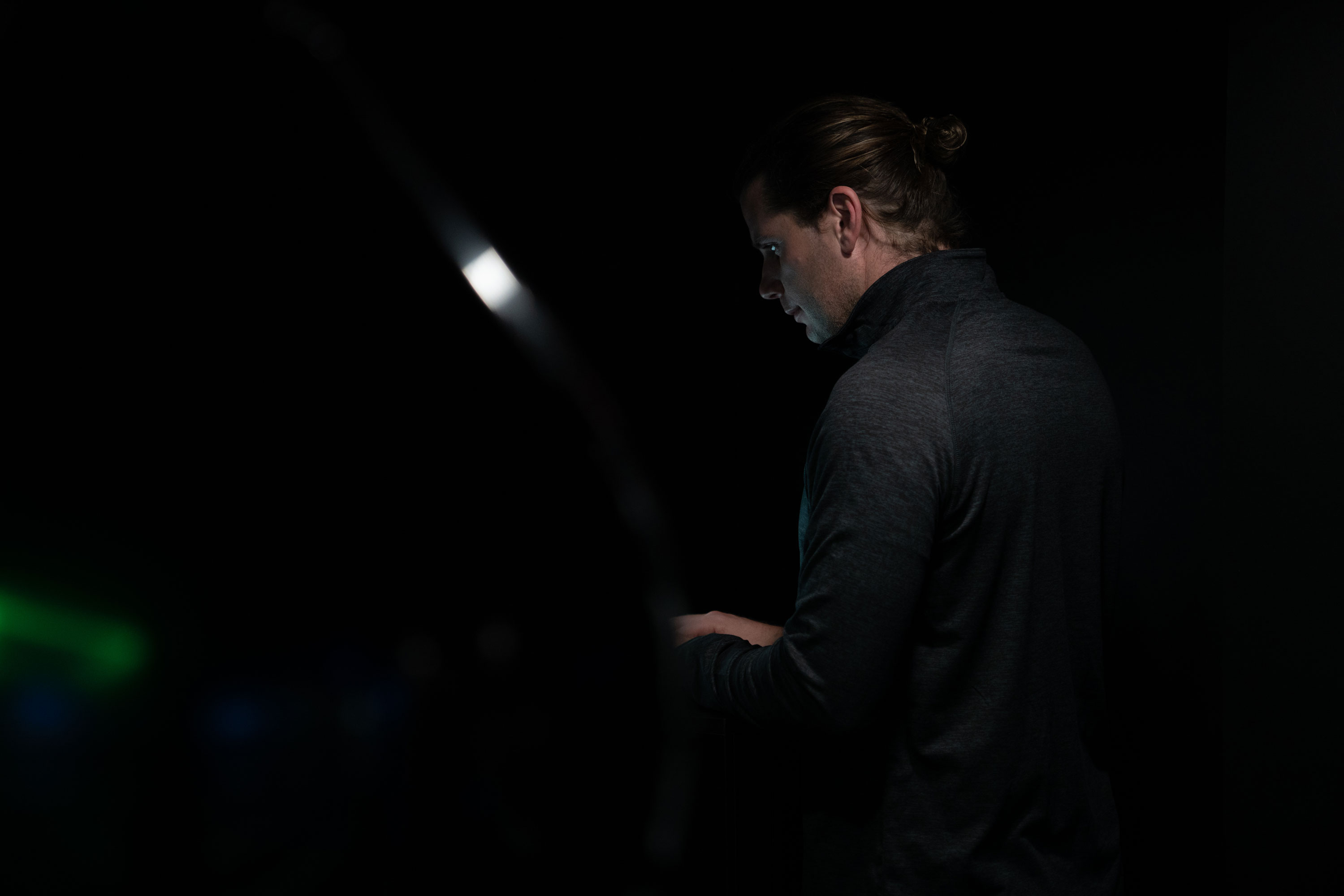 Tom's tip:

When the going gets tough, the tough get going. Don't let the challenging points break your stride! And get a VA so you can prioritise your time effectively.
With all of the damage now repaired and business back to normal, the entrepreneur can once again focus on the rigours of everyday operations. To keep on top of his workload, Tom employs a virtual assistant and has a strict policy of not answering calls during the day.
"On site I don't have a telephone line, I feel that everything can be answered digitally and I don't pick up my phone during the day unless it is urgent, if not I will wait to take my calls and deal with voicemails at a time when it suits me, which is mostly when I'm driving home in the car at the end of the day," he revealed of how he prioritises his time.
"I also have a virtual assistant which is extremely beneficial to me. A lot of tasks that don't need my immediate attention I have somebody else do so that I can focus on things that only I can do and that are the best use of my time."
The Marketing Mastermind: Morgan McCarthy, Screen Dopamine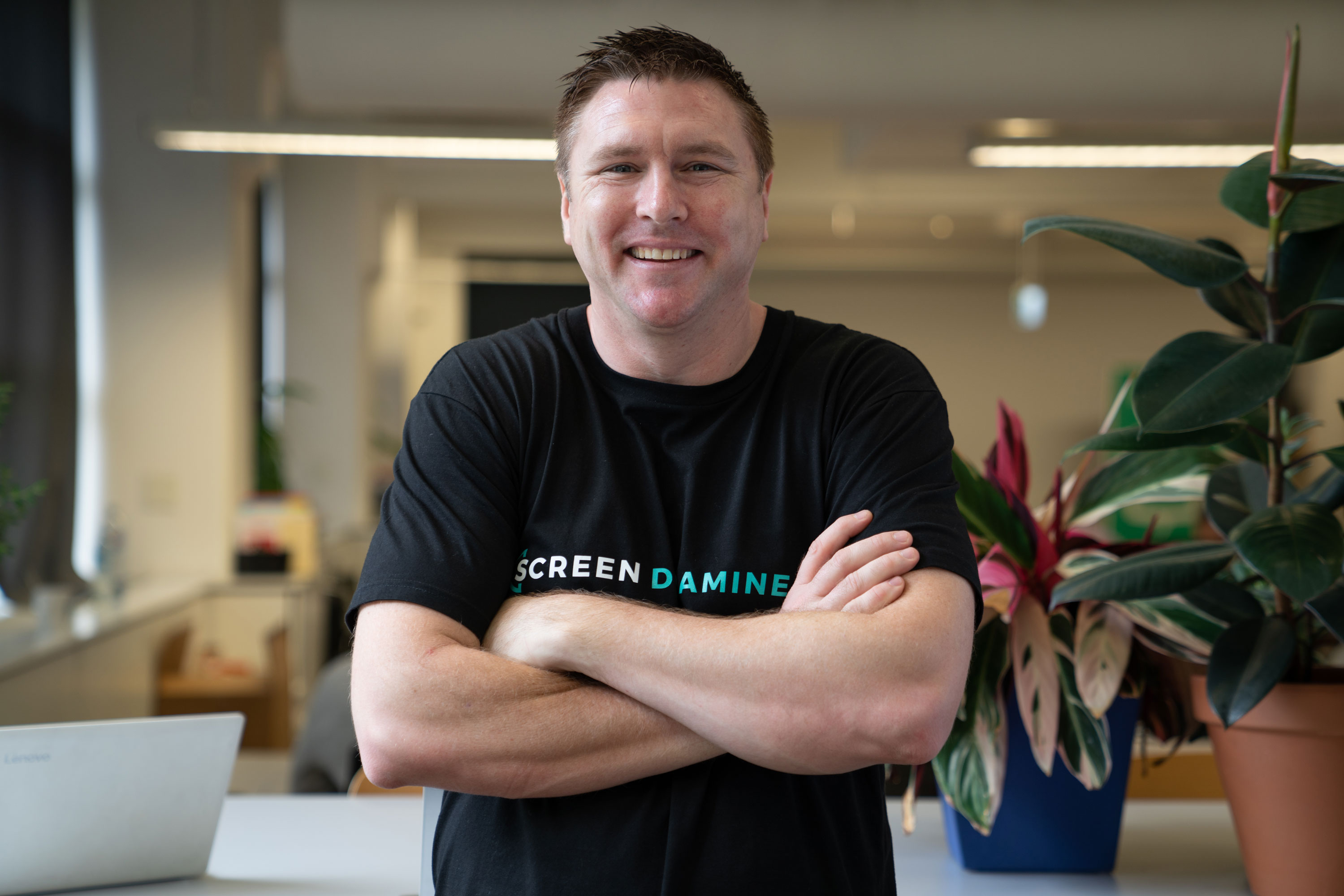 A strong concept is a great jumping off point for a new business, but there's a lot of work between a brilliant idea and startup success.
Coming from a background in business development Morgan McCarthy was experienced at helping organisations grow but when it came to launching his own venture – a platform to connect advertisers with consumers – he recognised he still had a lot to learn.
"In 2015 the concept was bouncing around in my head and it was something I really wanted to do but I realised I needed to bring my startup knowledge up and get serious about it."
Morgan hustled to secure a place at iAccelerate, an incubator where he was able to learn on the go and develop his concept with guidance from industry mentors, and the work didn't stop there.
"As with any startup there were a couple of years of playing with it (before the official launch)," Morgan said of the early days of his company, Screen Dopamine. "It was all about getting the ball rolling, no matter if things weren't quite perfect, and learning along the way.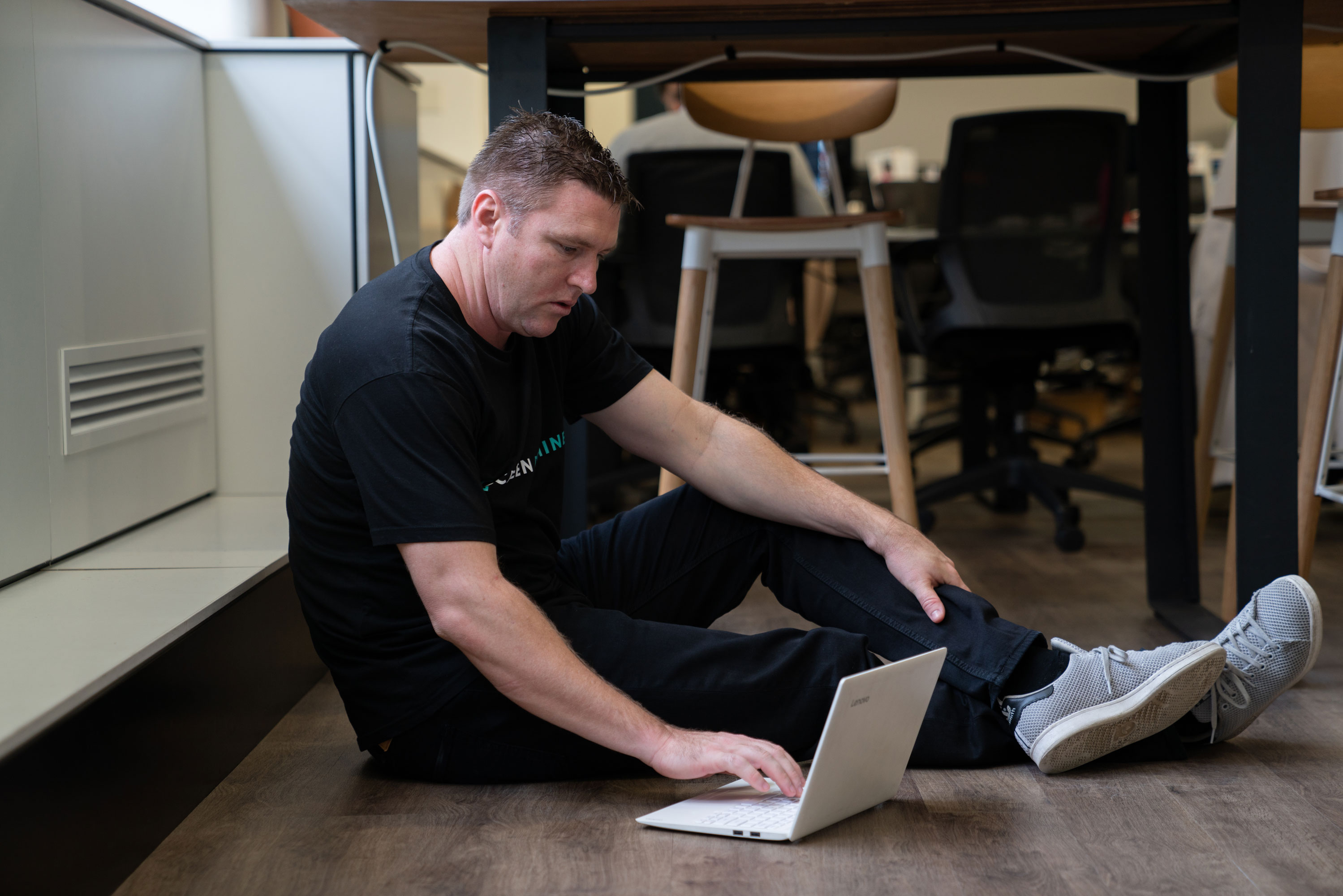 Morgan's tip:

Never stop learning. Reach out to the industry, respect what you can learn from other peoples experience and don't hold back because you don't know it all yet – you'll soon find out!
After countless hours reviewing and reworking his business plan Morgan refined his idea for a disruptive "attention marketplace", designed to help advertisers make meaningful connections with consumers willing to give up their time in exchange for rewards. Screen Dopamine has already partnered with thousands of individual users and clients across sectors including events, government and trade services.
"On one side we have a big band of users that get paid for their time and attention for engaging with brands, and on the other side we have businesses that are desperate to talk to them," he explained of Screen Dopamine.
With no time to waste and everything on the line, Morgan has relied on Airtasker to connect with Taskers ready and willing to help out with all manner of jobs, big and small. The entrepreneur says the app has made life easier by allowing him to engage workers ranging from graphic designers to delivery drivers quickly and without fuss.
"The thing that impresses me most is the speed of it," he said of the community platform.
"As a startup you don't really have the financial resources to put on a big plethora of employees, you generally move from task to task quite quickly. It's a new style of workforce that you were never able to tap in to before. Where else could you find someone in 15 minutes who is willing to drop everything and drive to your office, pick something up and take it into the city for you?
"It's like having a flexible workforce ready to go to help you with anything. Whatever it is you need put Airtasker to the test and 99 times out of 100 you'll find someone who is able to help."
Are you chasing a business dream? CGU are looking for Australia's most ambitious side-hustler and are paying $1000 to help achieve it! Apply for the task by sharing your ambition.
SEEKING: Ambitious side-hustler
We see you, side-hustlers. And we commend you.
Our latest research shows that almost nine million Australians have thought about starting a business or side-hustle in the last 5 years, but just over 6% have actually done it.
CGU Insurance has been backing ambitious Aussies and their small businesses for over 165 years, and we want to back you too.
So we're calling all ambitious side-hustlers, passion-pursuers, and dream-chasers to tell us what they're doing to achieve their goals. We want to hear about the barriers smashed and the obstacles overcome. We're interested to hear about where you want to be in the future – and how you plan to get there- and if you're successful – help you on your way.
WHAT'S IN IT FOR YOU?
If we think you're Australia's most ambitious budding entrepreneur, CGU will pay you $1000 to help you keep acting on your ambition and inspiring other Aussies to follow theirs.*
READY?
Take the next step. Comment below to tell us why you're Australia's hardest-working side-hustler. Your response should include an example of how your ambition has helped you reach your goal relating to a specific passion project or business endeavour.
WHAT'S REQUIRED:
The chosen entrepreneur must be willing to share their side-hustle story in an interview with CGU, which will be shared across CGU and Airtasker social media channels. Date of interview to be decided between CGU and the chosen entrepreneur after assigned.
Disclaimer:
•Tasker comments in response to the task will be judged by CGU based on individual merit and/or skill. Chance plays no part in CGU's decision.
•The Tasker who posts the best/most compelling comment in response to the task, as judged by CGU in its sole discretion, will be given the $1000 task fee.
•CGU's decision is final and binding and no correspondence will be entered into.
Price: $1000
Need flexible staff to help with your business? Find someone with the skills you need on Airtasker.