Whether you're after a warm spot to nap, or you're wanting a specific area to be able to enjoy the outdoors in winter, adding a sunroom to your home is the perfect way of adding a sanctuary to your space that demands relaxation. Perhaps you already have a patio or front porch, but there's nothing quite like a sunroom in a home, as you'll be able to see with these sunroom ideas.
Instead of worrying about the weather elements like wind and rain, you can just sit in your sunroom and enjoy the outdoors. As a sunroom is also known as a 'four-season room', it's a place that is meant to be enjoyed all year long. The good news is that sunrooms can be whatever type of room you're needing from a living room to a dining room and in whatever styling you like. Just think of it as an extension of your living room that is filled with sun and lots of windows.
Enjoy the great outdoors, indoors, by checking out these 22 sunroom ideas!
1. Skylight
If you want the light to come from all directions in your sunroom, a skylight is always a good idea. I love that you can see glimpses of the luscious green garden from the side windows and there is a beautiful view of the bright blue sky through the skylight.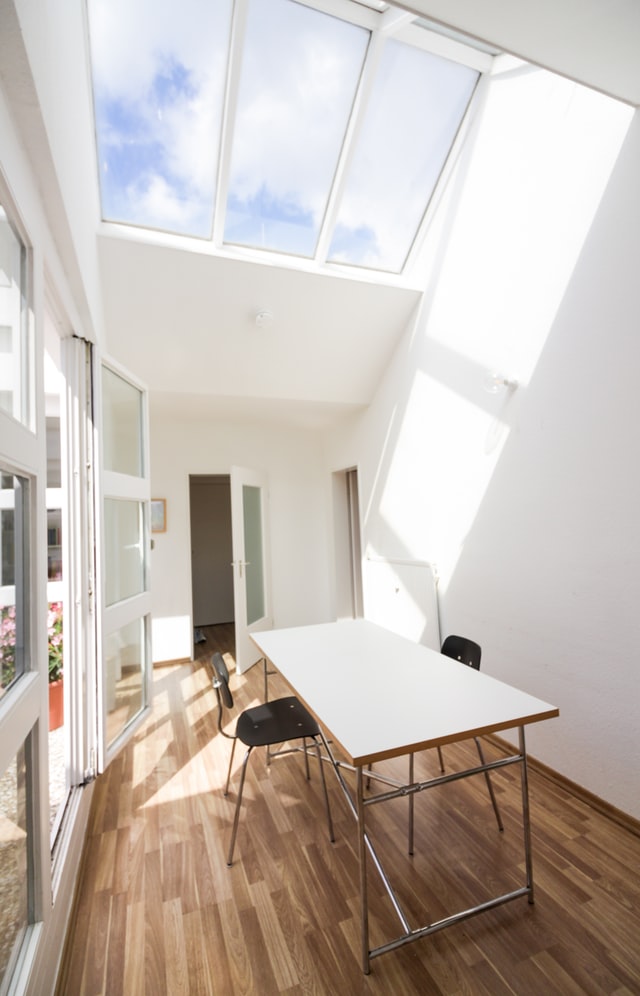 2. Reading room
Imagine this, you have had a long lunch around your dining table and now it's time to relax for the afternoon. You want to go outside but the pitter-patter of rain is stopping you. Not to worry, you have your very own sunroom only a stone's throw away from your dining room. Only two steps and you feel like you're enjoying the outdoors without having to worry about getting wet. Hand me my book and another glass of wine, please!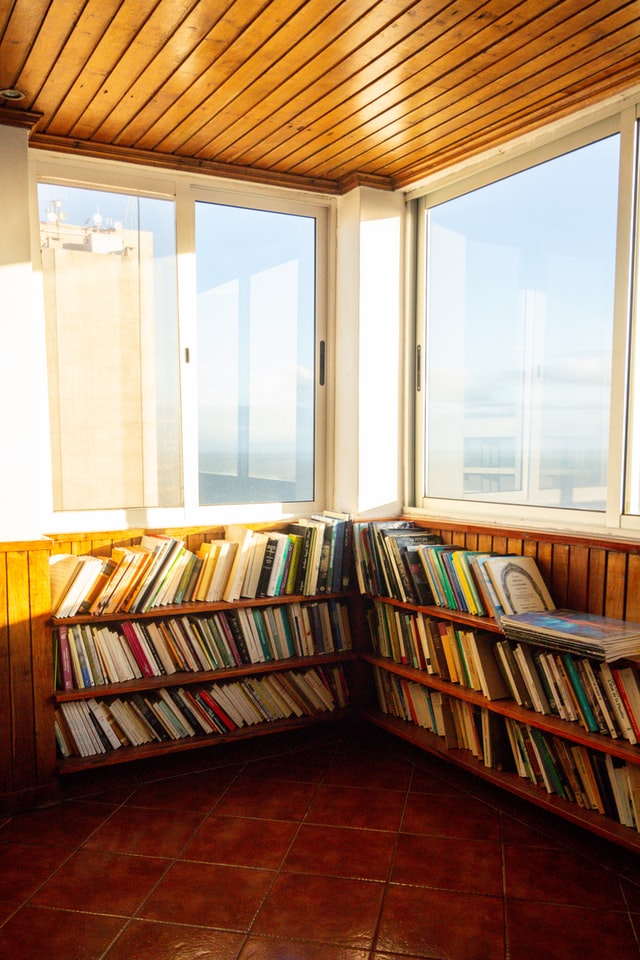 3. Cushioned bench seats
How lovely is this spot by the window? I love the large windows framed with pale timber which really bring so much gorgeous natural light into this sunroom. The upholstered bench seats are the perfect choice as they don't cover too much of the windows, yet still provide a comfy spot to sit and relax with a good book in hand.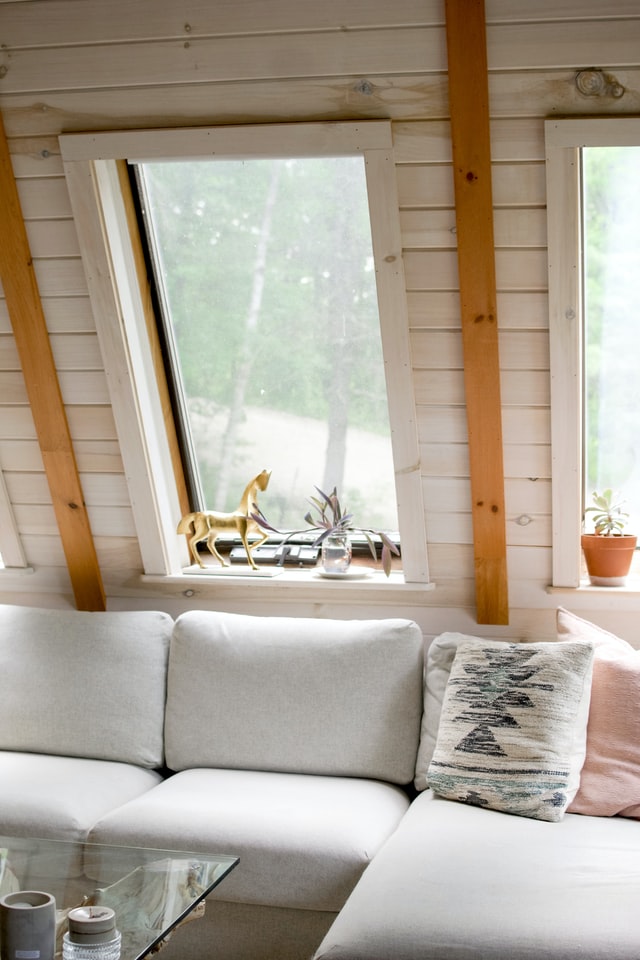 4. Sunny colours
Make your sunroom feel even sunnier with a warm, golden colour scheme. Get a splash of colour added to your sunroom with some wall painting or perhaps wallpapering for a pattern.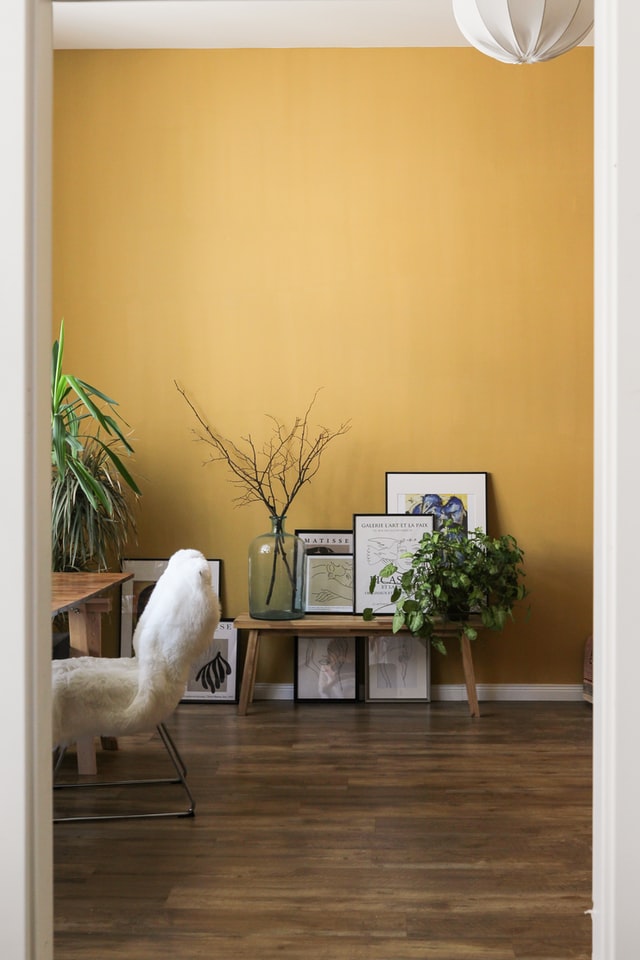 5. Artist's retreat or photographic studio
This sunroom is the ultimate artist's retreat. When painting or creating anything, it's important to have lots of light, so purposely positioning your art studio in the sunroom is a great idea.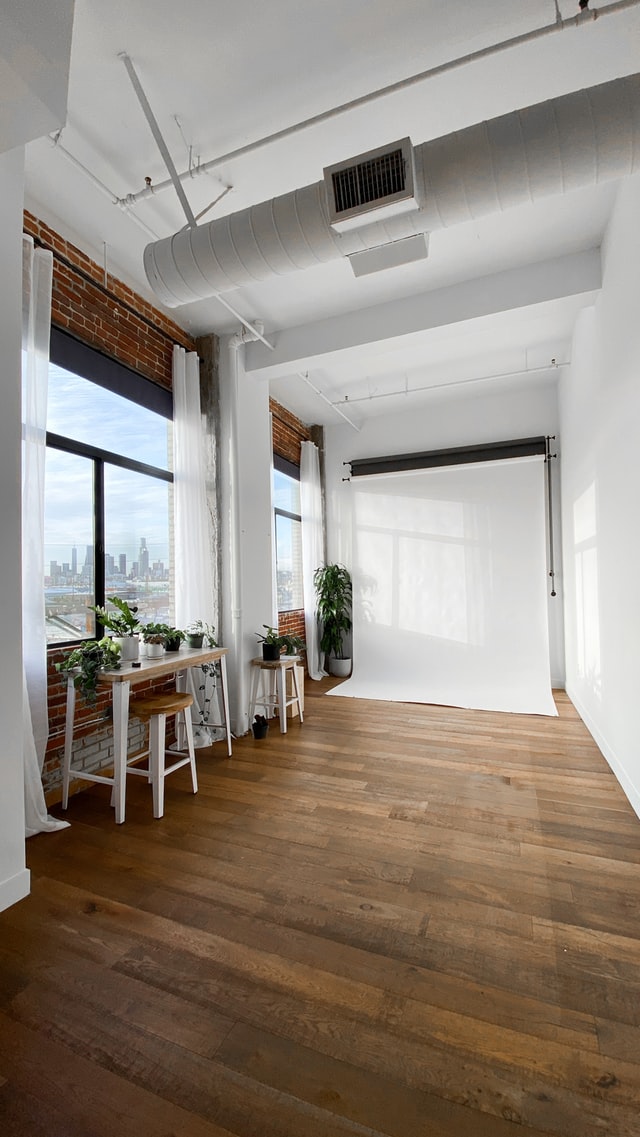 6. Sunroom patio
If you want to create a sunroom effect out on your patio, then check out this for inspiration. I love the idea of adding walls in the form of motorised roller blinds which means that you have the option of having the walls down to block the sun or have them all open to be able to admire the views. And the roof up above has been finished off with clear glass, which would have been installed by a specialist glazier. It really helps to give a sunroom feel.
7. Floral seating
This stunning, feminine traditional sunroom looks like the perfect place to have a laid back high tea with scones and jam. Or perhaps champagne with your favourite friends in the afternoon. Either way, the gorgeous arch window lets in so much light which falls beautifully onto the floral seating and feminine finishes.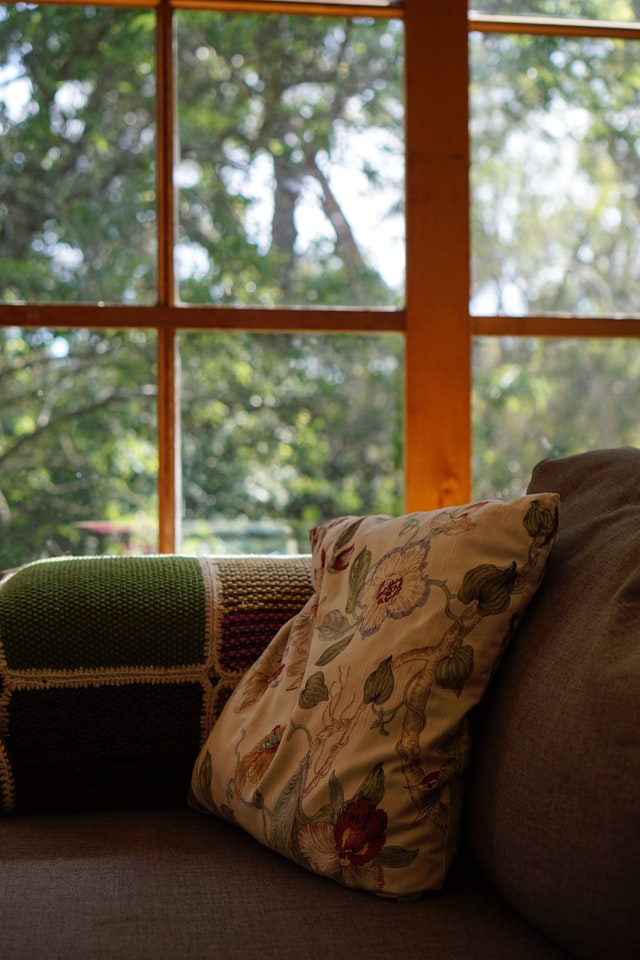 8. All the plants
One of the benefits of having a sunroom is that the room is filled with so much natural light which means that it is the perfect environment for plants to thrive in. I love this sunroom that has so many plants all around the room from larger indoor trees to smaller potted plants.
Want to add more indoor plants? See our articles on indoor plants for bathrooms, bedroom plants and even how to propagate your own plants.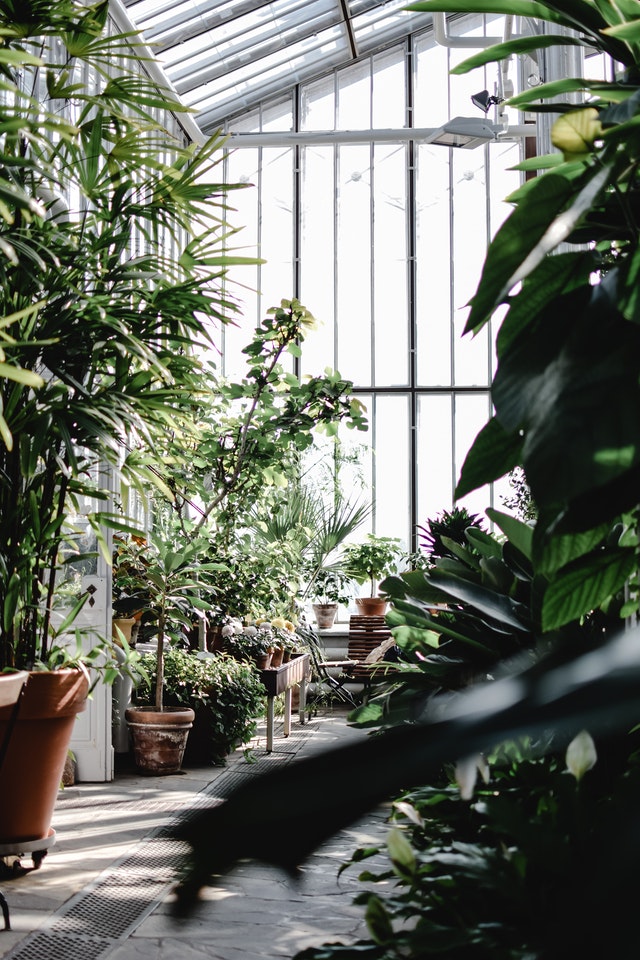 9. Sitting area
What a lovely sitting area. The large windows not only bring in so much beautiful light but also provide a gorgeous view to the outside. And I love that the there are numerous seating options.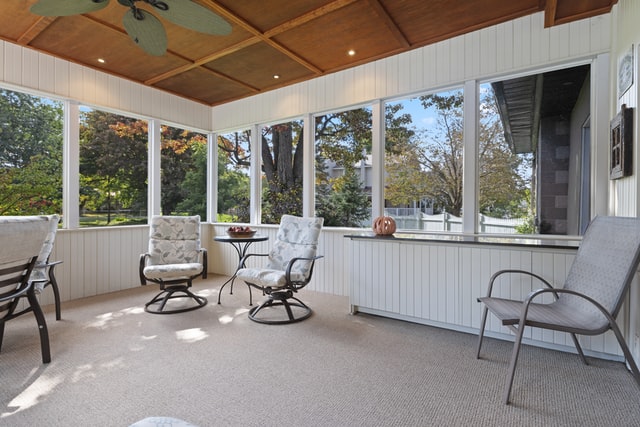 10. Frosted glass
If you love the idea of a sunroom but live in a place that gets a little too sunny during the day, frosted glass is a great idea. Adding frosted glass to your sunroom will help to soften the light entering the room, making it still nice and bright but just a little softer and less harsh.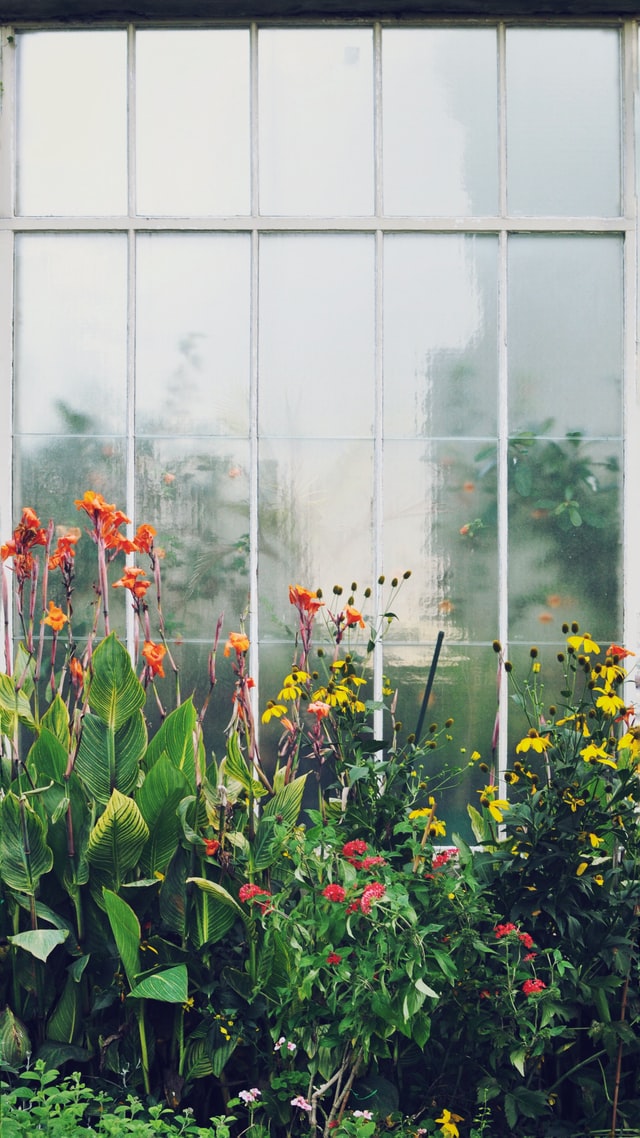 11. Dining sunroom
Imagine welcoming your guests for lunch in a sunroom. I'm sure they would be so impressed and excited to either dine under the view of birds flying by or even by the moonlight and stars once the sun goes down. The large skylight up above brings so much light into the space, so the indoor lighting doesn't have to do much work.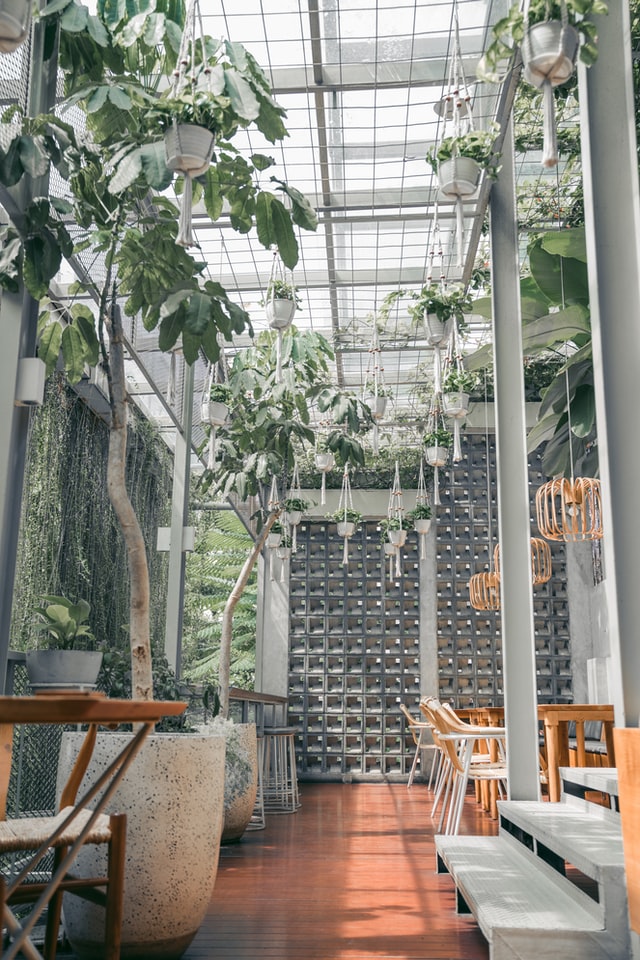 12. Sunroom entrance
Oh, to have a sunroom entrance. I love the idea of having a beautiful sunny spot to walk through every time you enter and leave your home. The white walls help to create a bright area.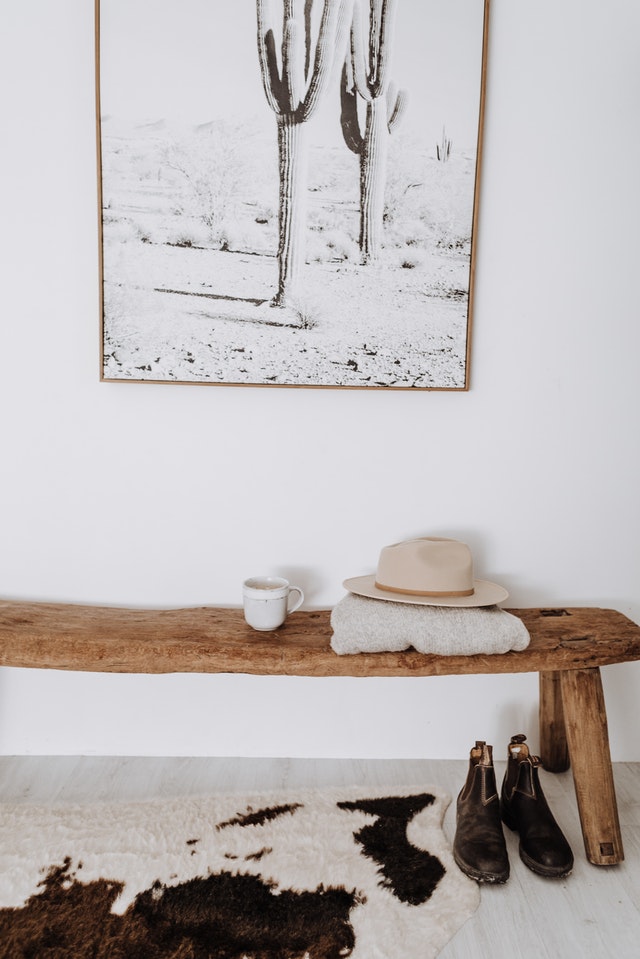 13. Natural colours
Have you been wondering what colour scheme to go with for your sunroom? Well, maybe take some inspiration from outside and go for a colour palette of nature tones. Don't forget to connect the indoors to the outdoors with a statement container plant!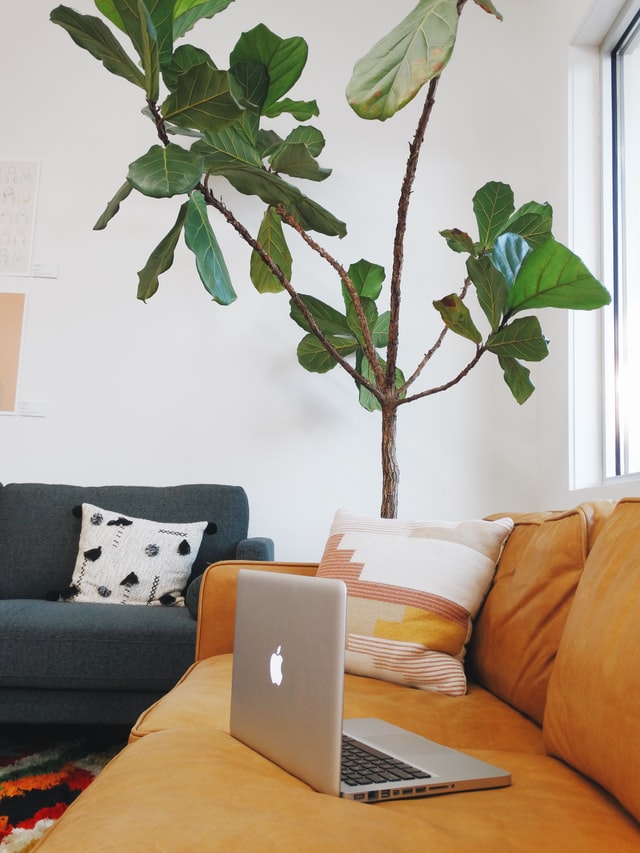 With a natural palette such as this, you'll want to get your upholstery cleaned every few months and your rug and curtains cleaned.
14. Motorised roller blinds
Here's another sunroom that has motorised roller blinds. Motorised roller blinds are a great idea as it means you can control your blinds a lot easier than having to manually roll them when you're wanting more or less sun beaming into your sunroom. Some would say lazy, but I say convenient!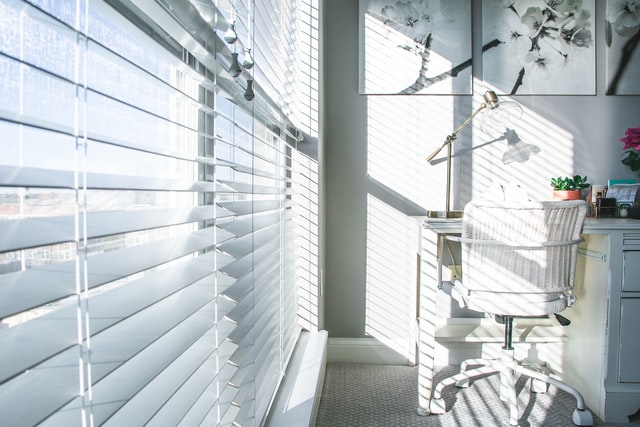 15. Bi-fold doors
Adding bi-fold doors to your sunroom really helps to give an indoor-outdoor feeling to the space.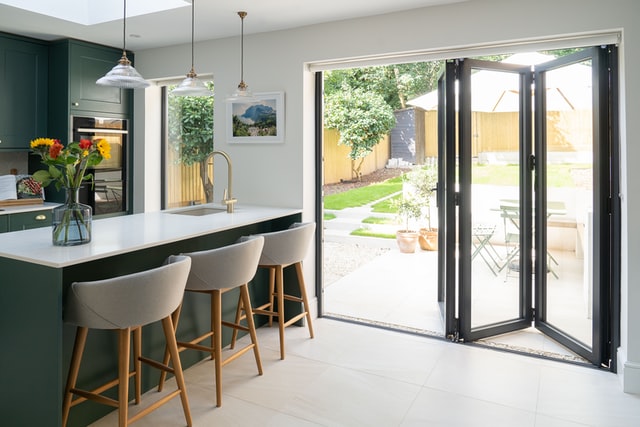 16. Blue sky
If I were to create a sunroom, I would love one that has a complete skylight roof. I love the idea of lying down on the sofa to relax and just watching the world go by from all different angles. A skylight really does showcase a beautiful blue sky.
17. Hanging chair
If you really want to create that indoor-outdoor feeling in your sunroom, you could bring some outdoor furniture into your indoor space. I love the idea of adding a hanging chair in the sunroom which adds a level of fun and comfort whilst also helping to combine the feeling of being outdoors.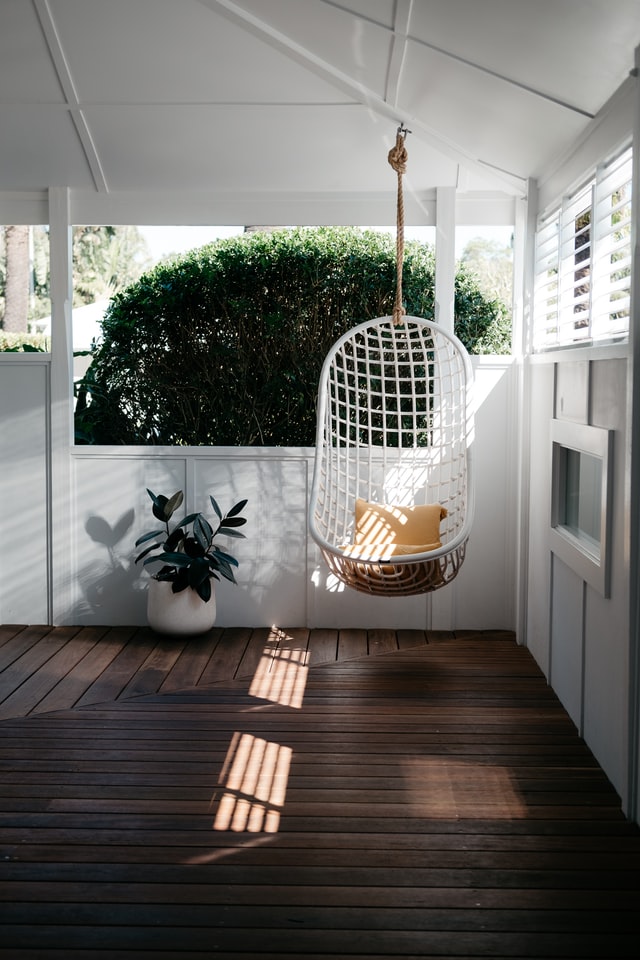 18. Creamy tones
As a sunroom can get quite bright on a sunny day, if you don't like the look of very stark, bright white, cream colours can help to soften the look of your room. Cream means that you are still keeping things nice and light without it being too stark.
19. Pop of pink
However, following on from the last idea, if you love everything to look nice and bright and really stand out, you could even add a really bright colour like pink! Add a pop of pink to your sunroom with a hot pink sofa which really screams attention.
20. Magic by the moonlight
I love the idea of putting fairy lights all around your sunroom to create a beautifully twinkling look. If I ever have a sunroom, remind me to add lots of fairy lights!
21. Laidback vibes
This al-fresco dining sunroom is really giving me lots of laid back vibes. From the rustic furniture, the natural woven pendant lamp, the lanterns and bunting, it's a space full of cosy charm.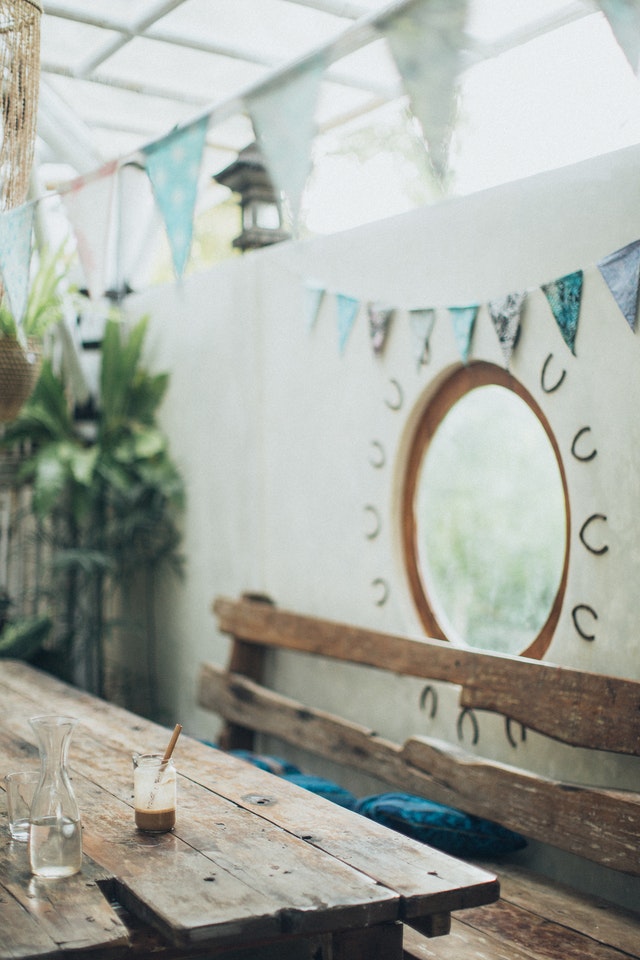 22. Boho sunroom
This one is for those who love Boho style. Very laid back and oh so Boho.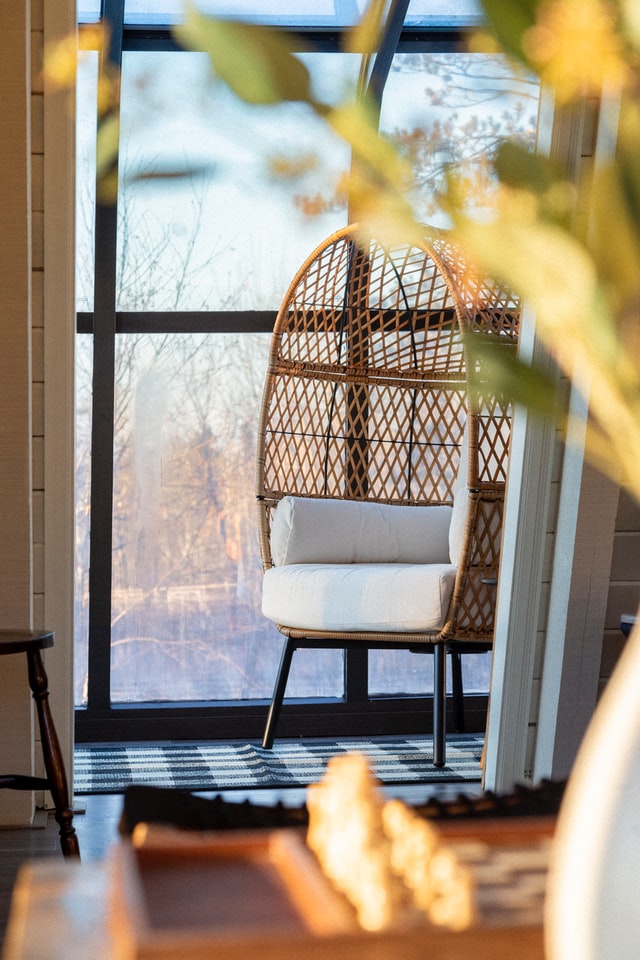 So there we have 22 sunroom ideas to inspire you in styling your existing sunroom or having a complete renovation and adding one to your home. I love sunrooms with fairy lights inside so that when the sun goes down they still look just as beautiful. What were your favourites? Let me know below.