It's a renter's nightmare to move into a place with little to no storage. It normally means an unwanted trip to IKEA is on the cards, but before the flatpack anxiety kicks in we've got a few storage ideas for your apartment and house.
First of all let's think about what storage is supposed to achieve, a sense of cleanliness due to de-cluttering and hiding of visible items. Buying bookshelves and storage units will only make your tiny apartment seem smaller, so it's important to take a look at what you currently have and think about whether you can use it in a different way.
Hang your cleaning supplies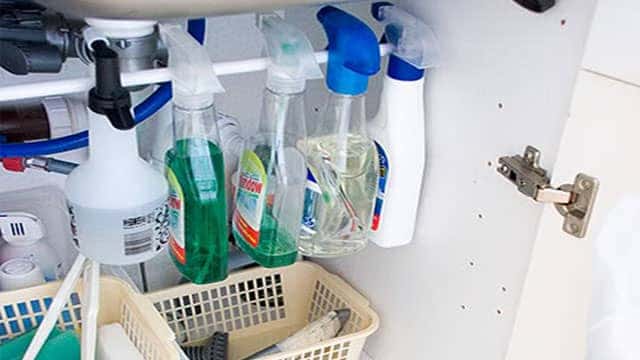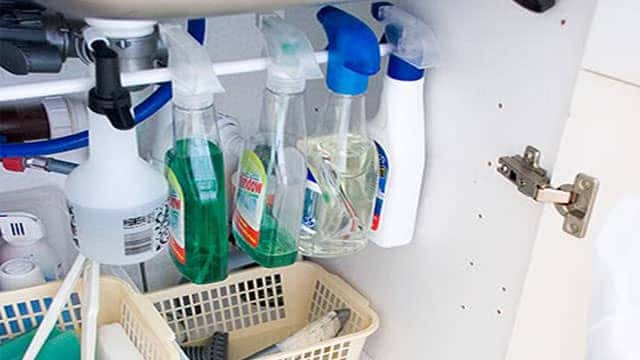 Source: Lifehacker
With a different cleaner for every surface and type of stain, the space under the sink can become very clutterd. It's easy to maximise this space and keep it organised by using a tension rod and hanging spray bottle cleaners from it.
Kitchen Cupboards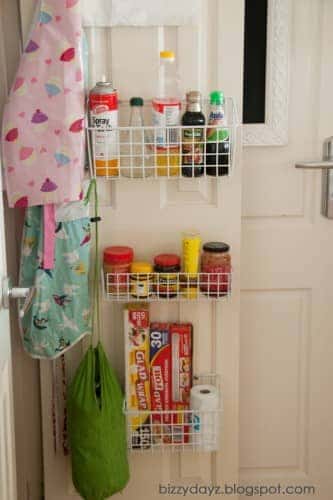 Source: BizzyDayz
Keep the little bench space you have free of paper towelling, spices and other bench clutter by building organising racks into the cupboard doors. You can pick up something similar to the rack below from a dollar shop or even Bunnings, and with a bit of handyman help your kitchen storage will be instantly improved.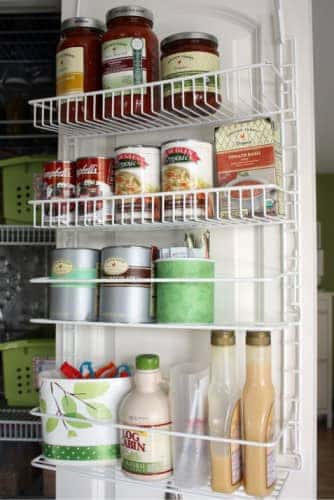 Source: iheartorgansing
Under the Bed
This is the biggest storage maximiser that you will have in your home and it's incredibly simple to put together something that suits you.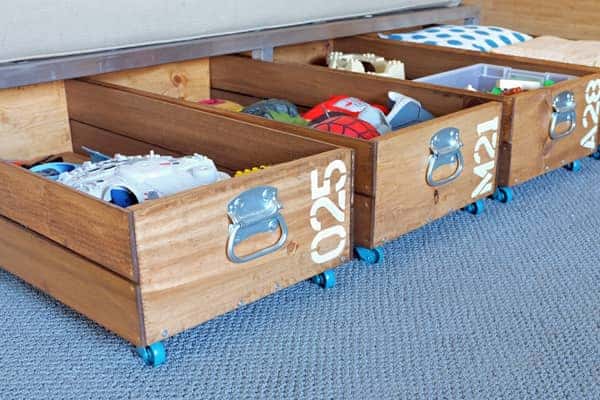 Source: Decohubs
For instance, you could create sliding drawers by picking up some old drawers and attaching wheels to them, or just get some nice baskets to drag in and out for extra linen and seasonal clothes.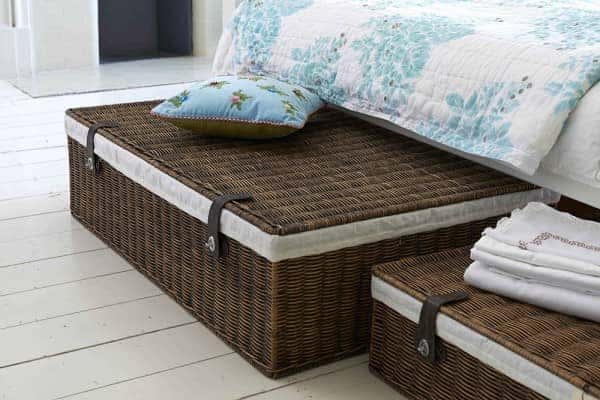 Source: The Holding Company
Bed Headboard
No room under the bed? No worries, you can create a storage headboard to be a place for all your trinkets, books and even filing.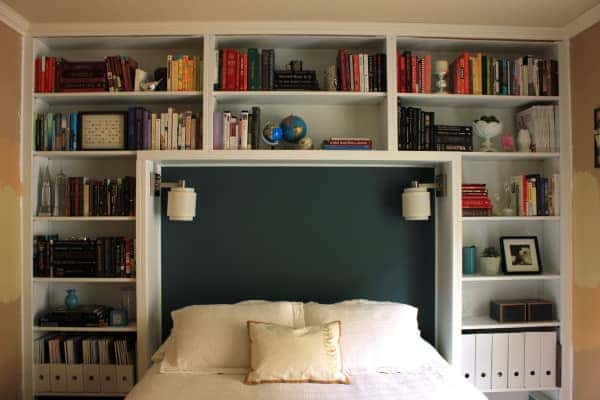 Source: Our Humble Abode Blog
Plus it also replaces the need for a bedside table and triples as a feature wall!
Multi-purpose Desk
To have an office in your home is considered a luxury that many of us just simply can't have. However there are many options to make existing areas multifunctional where you can get your work done.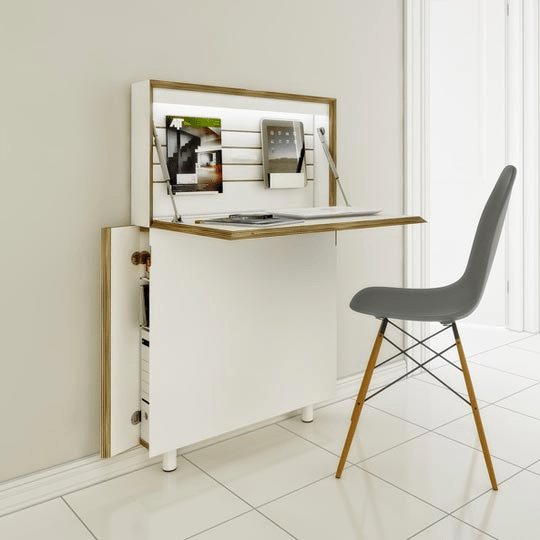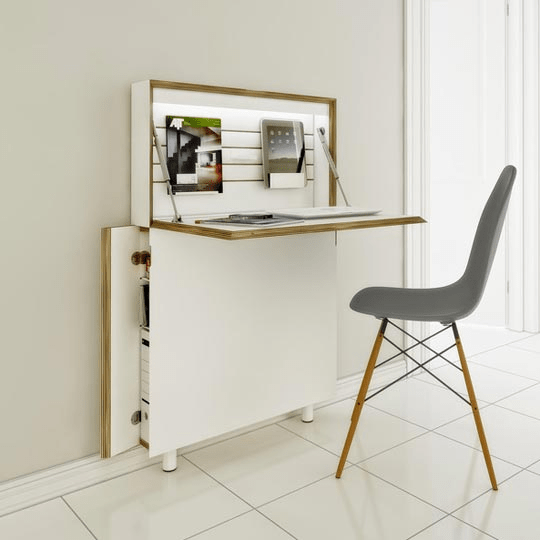 Source: Make Use Of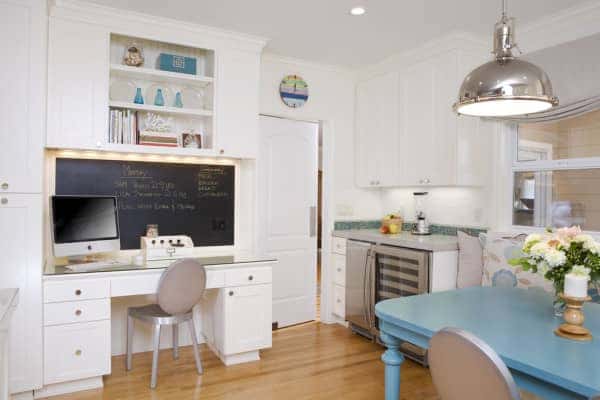 Source: Memorable Decor
Kids Toys
Not only can kids toys take over the whole house, trying to store them away isn't particularly easier either with big boxes. There are a couple of storage solutions for your smaller games and toys.
Any metal toy can get 'stuck' to the wall with a magnetic strip or utilise a feature of the home like a non-working fireplace or window sill to store toys.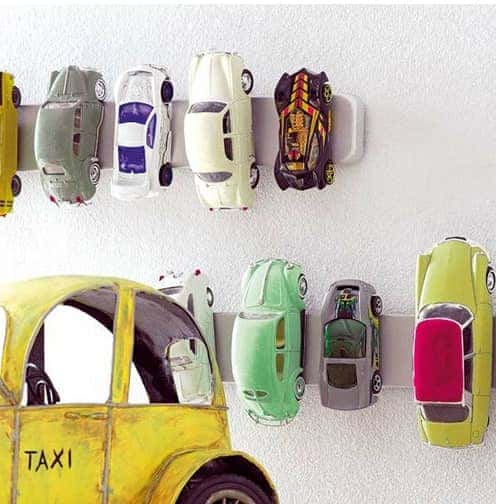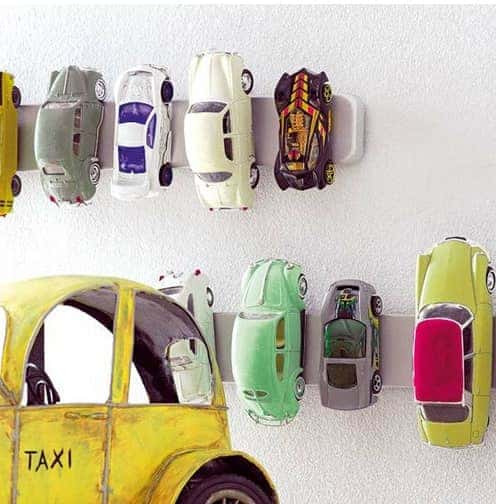 Source: Pinterest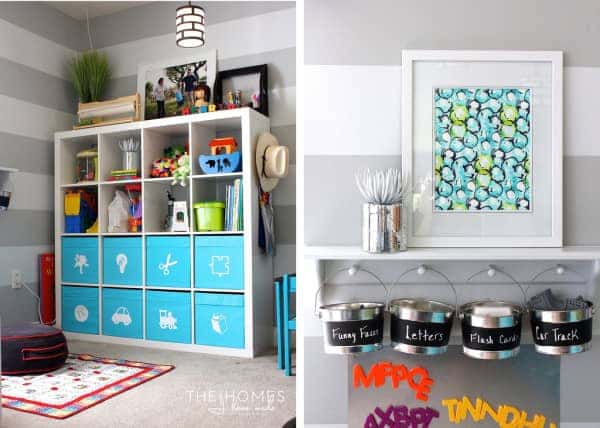 Source: Cool Mom Picks
Ever noticed how a small board game or puzzle requires a big box? Well we love this idea of DIY toy storage with compact plastic cases, which can be placed into a specific basked.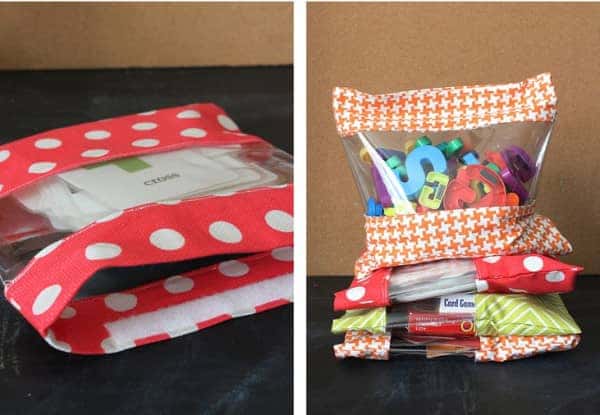 Source: Cool Mom Picks
Mason Jars
Jars that have been recycled or even mason jars purchased can be used in the kitchen, bathroom or even the shed. Jars are perfect for any small items that you might need airtight, easily accessible or just to keep all the pieces together.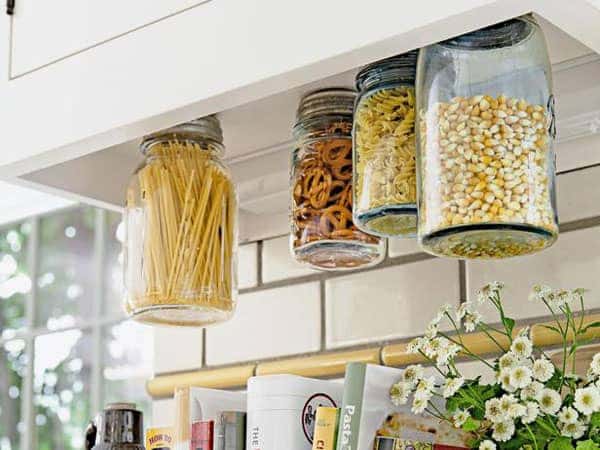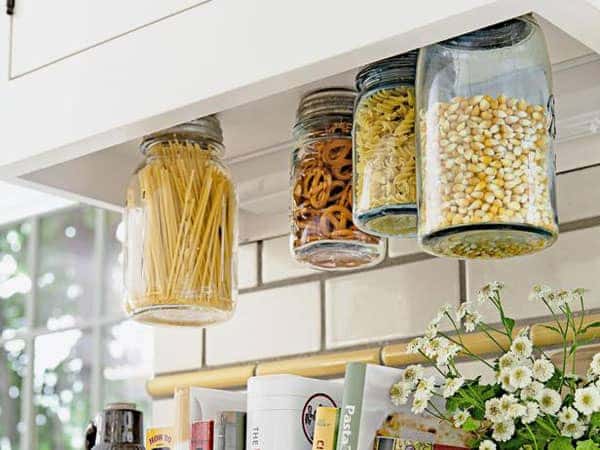 Source: Furnish Burnish
Jewellery Art
Instead of mixing up all your jewellery in a drawer where it's bound to get tangled and use up valuable storage space, why not hang your beautiful pieces on the wall. Not only will it free up valuable storage space but it doubles as a cheap art alternative.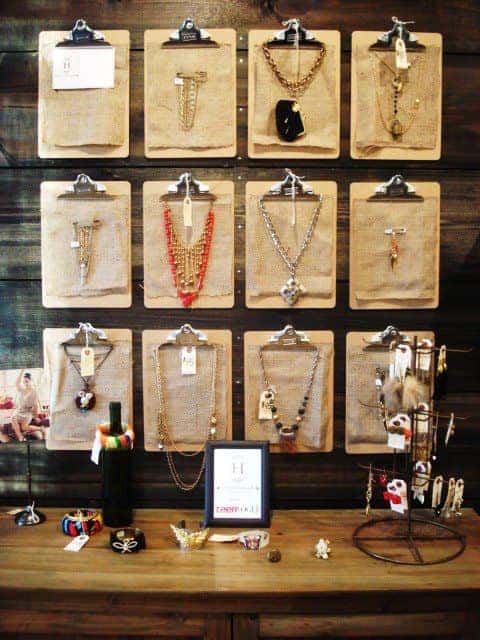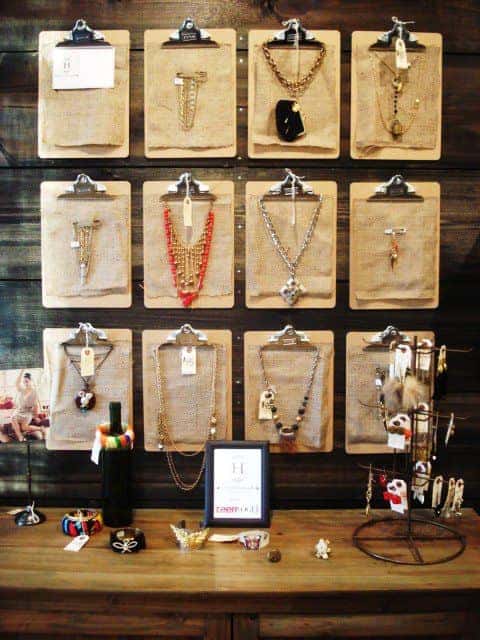 Source: Gurukoala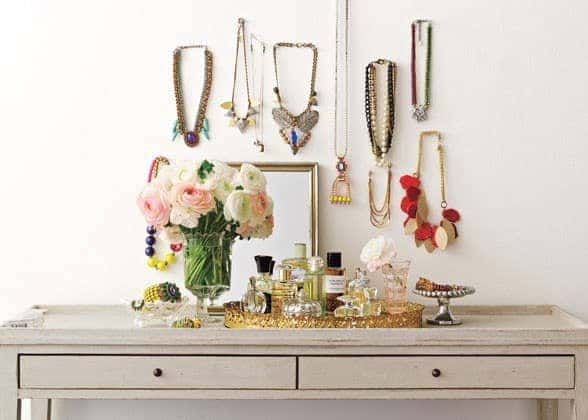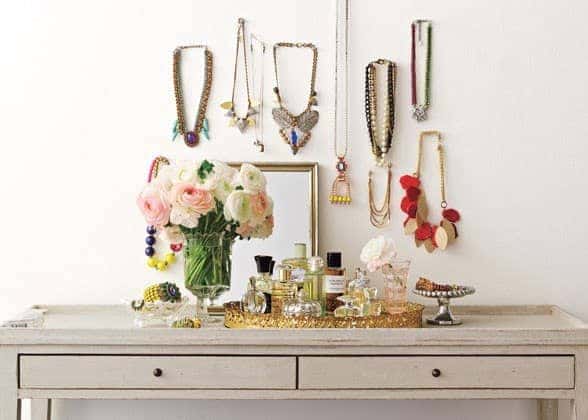 Source: Remark Organisations
Do you have any other storage ideas for small apartments? Let us know in the comments below.