Purple is a colour of decadence and luxuriousness that oozes class and sophistication. If purple is your favourite colour, then you should totally consider adding it to your space. Whether you're wanting to completely transform your room with renovations or if you just want to add a subtle pop of purple to your existing space and colour scheme, the good news is that you can incorporate purple in many different ways.
Walls. If you're wanting to add some purple to your walls, then you can totally paint a feature wall, or add some wallpaper or even add some wall decals to your walls. You could even adorn your walls with prints or artwork that have purple in them!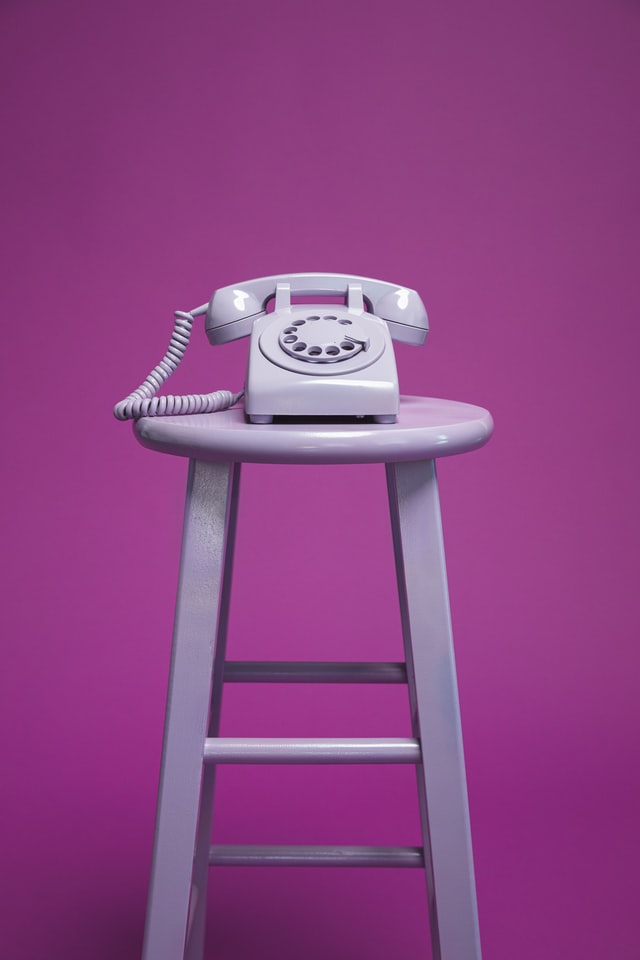 Furnishings. You could invest in a colourful bed or even add a purple accent chair or ottoman to your space!
Decor. Adding purple decor into your space like a vase, feature cushions or a throw blanket is such a quick and easy way to add that pop of colour.
Here are 22 purple bedroom ideas to inspire your endeavours in creating a perfect purple place!
1. A pop of pastel purple
If you love a bedroom with a soft look but still want to incorporate colour, then you'll want to go for a mostly white scheme, with pops of pastel purple. For instance you might incorporate purple tones through the bed head, throw blankets or feature pillows. Plus you can never go wrong with the addition of white furnishings as they bring in so much lightness and brightness.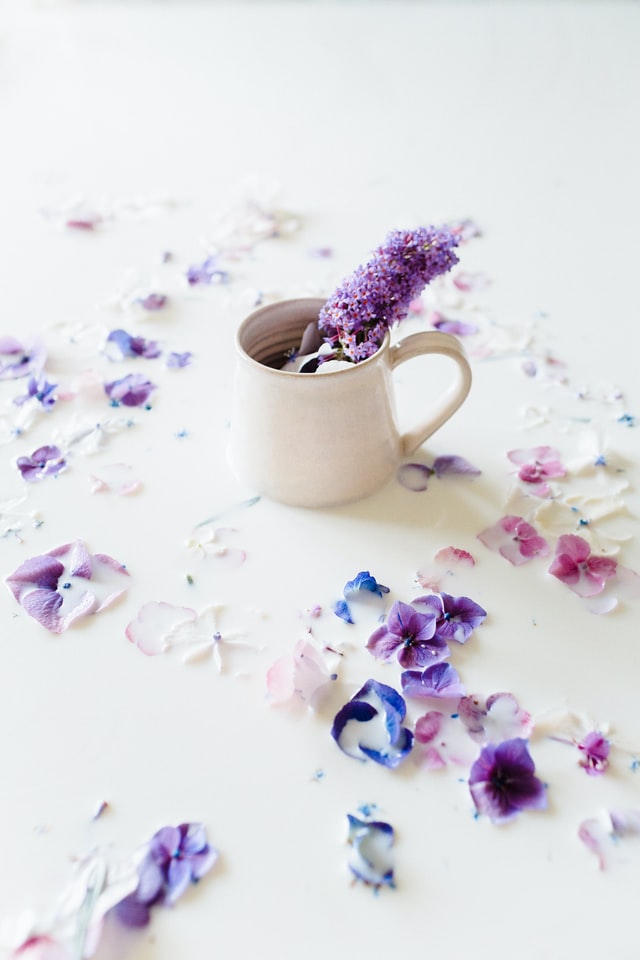 2. Colour blocking
For a stunning, yet simple bedroom, even if you prefer a minimalist space, colour can still be incorporated. You could consider colour blocking panels of the bed head in shades of purple to really make a statement. Contrast with the simplicity of white bedding as well as a simple stool with s bedroom plant on it.
Keep your bedhead always looking like new with help with upholstery repair and upholstery cleaning.
3. Deep purples
Deep, jewel tones of purple are elegant and classy and look very regal. You can soften deep purple tones by adding plenty of warm timber to the mix. And if these deeper colours are eye-catching to you, you might also like these black bedroom ideas.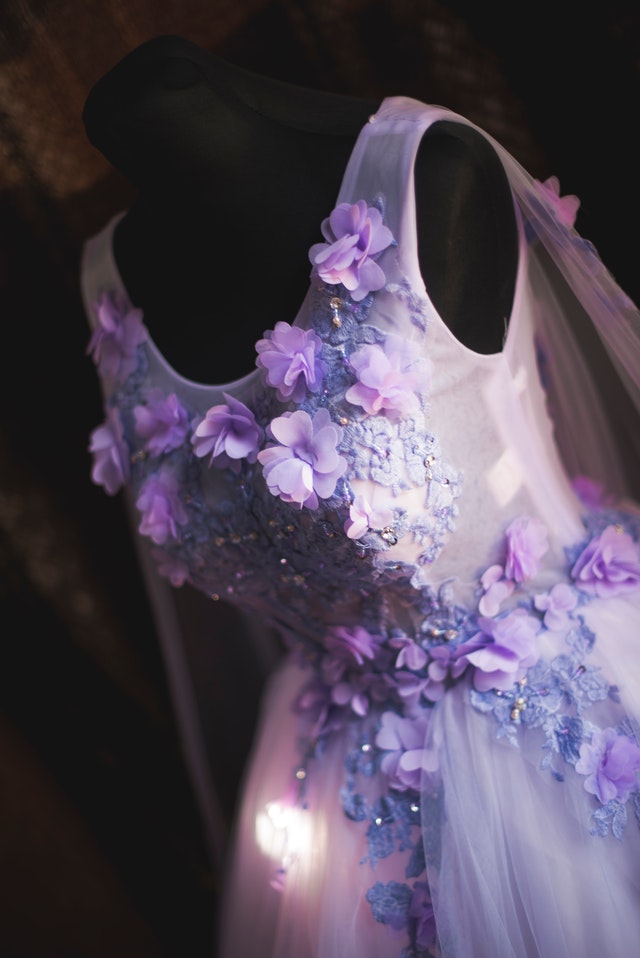 4. Purple and green
The contrast between purple and green is oh-so-beautiful. Why not bring in shades of purple and green with botanical bedroom wallpaper? Or, a green bedhead and end of bed ottoman look great paired with a purple throw blanket.
Find someone to give you a hand with wallpaper removal and wallpaper installation.
5. Neon sign
This is for all my quirky, creative people! If you want to make a statement, then mixing a range of purple tones together with something neon is a great way to go. This purple neon sign brings a modern touch into the space too.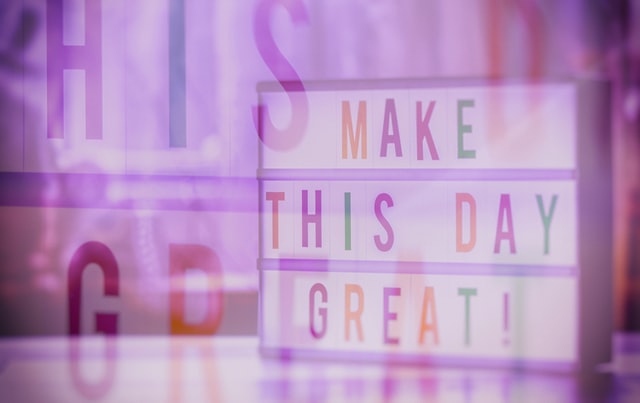 6. Feature wall
Feature walls are a great way to incorporate colour without having to commit to too much saturation. Whether you go for a soft pastel purple or an intense violet, you can easily find someone to handle the painting work for you.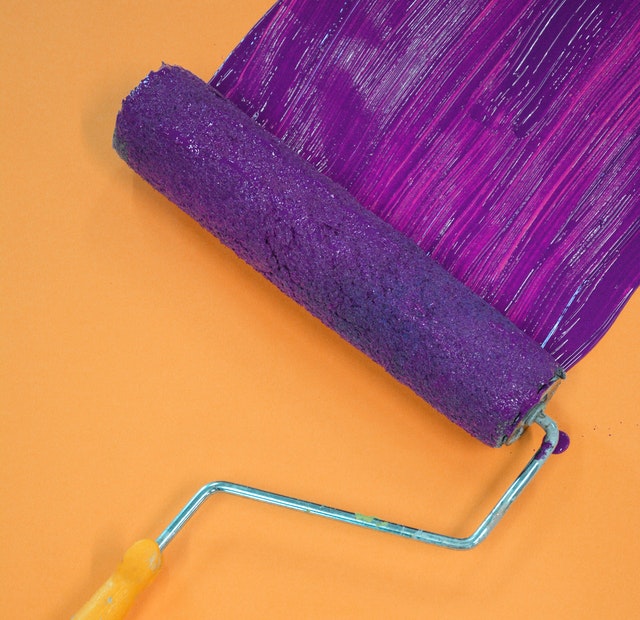 7. Boho vibes
Are you a hippie at heart? Well, why not depict that in your bedding. Using a purple patterned doona as the base, match your sheets to colours in the doona cover and then add some feature cushions. And if you love the Bohemian style, but want something a little more modern… then these Boho bedrooms are for you.
8. Subtle purple
I absolutely love the subtle addition of purple in a bedroom. There are so many different prints around that you could add to your wall, or if you are an avid DIYer then grab a canvas from your local art store and get creative with some paint. Then simply find a local handyman to take care of the picture hanging and you'll love relaxing and looking at your masterpiece.
9. Purple lovers
The glow from lights over bright purples tones can really change the whole mood and atmosphere of your bedroom. If you want to really help make the colours pop in the lights, paint your walls purple and add some purple bedding!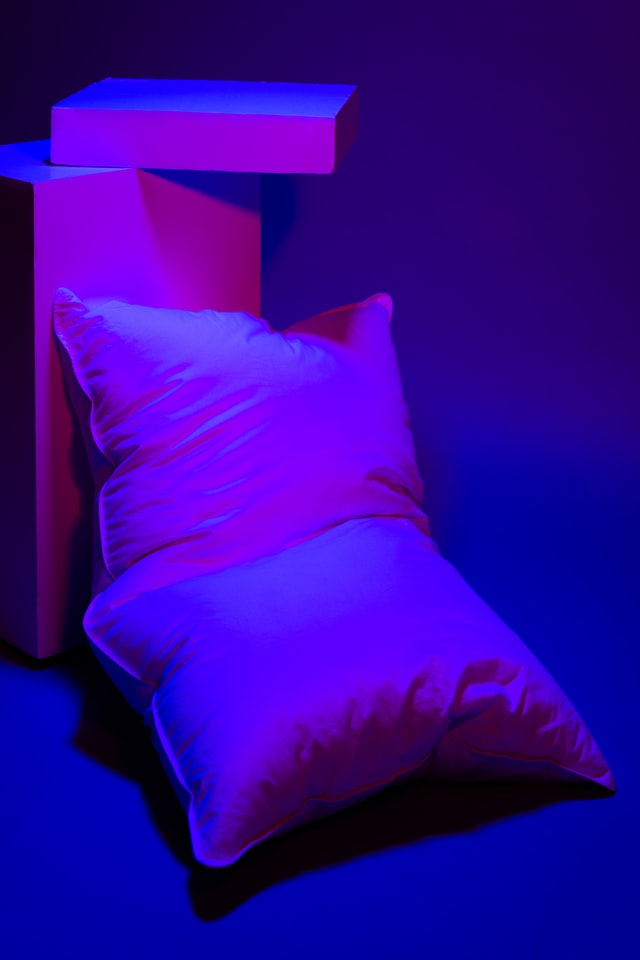 10. Yellow, teal and purple
Yellow, teal and purple… who would've thought? But this actually makes an amazing colour combination. For instance a purple bed head and ottoman look awesome against a teal wall and bedding. Then add yellow accents to brighten up and bring some happiness into the room.
11. Dark purple tones
The purple tones in this bedroom are so dark they almost look black. I love the tone of this berry purple; it matches so well with a grey colour palette especially. To brighten up a space with rich, deeply coloured walls, it's always a great idea to add sophisticated lighting.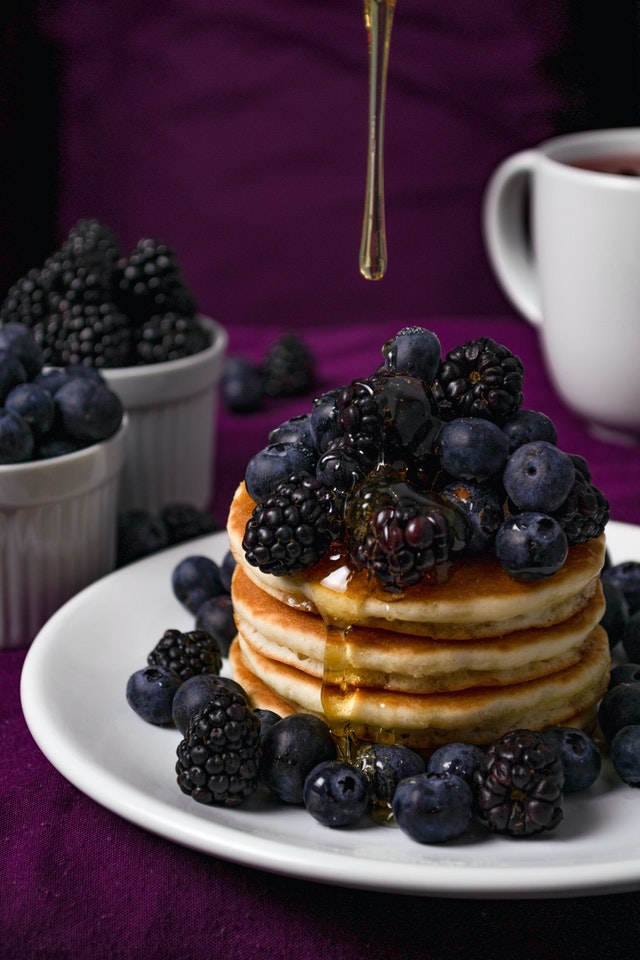 12. Grey and purple
Grey and purple makes a stunning colour combination for a bedroom. This one's for you if you love a neutral bedroom but are wanting to add excitement by incorporating colour. I love the idea of having a grey and white bedroom, but changing up the colour palette of your space just by simply changing up the throw blanket. The addition of the purple throw has certainly brought a great pop of colour into this space.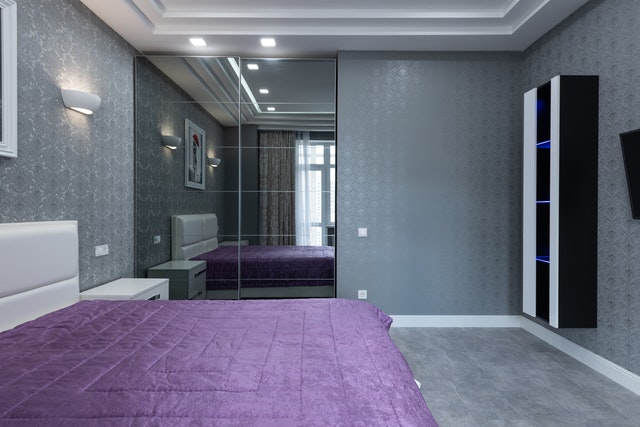 13. Purple and white
Here's another beautiful colour combination: purple and white. Purple might be incorporated through elegant curtains and feature pillows on the bed. And then white can be brought in with subtle patterned white wallpaper, white bedding and other white décor.
14. Purple and black
Purple and black is such an elegant and regal combination. Your bedding might be very Bohemian in shades of purple, yet all the other bedroom features might be contemporary, such as black accents.
15. Dreamy purple
Take me away to dreamland! A purple bedroom can look oh-so-dreamy and serene. Why not go with a subtly textured wallpaper in a stunning purple, like these tulips? Or, go for purple bedding in this warm purple.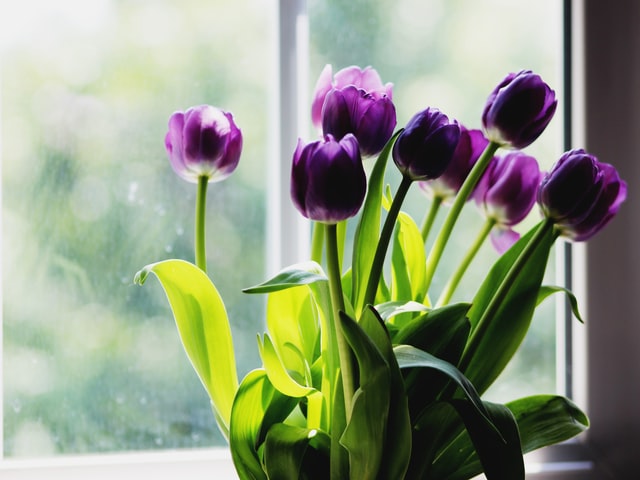 16. Shades of purple
There are so many different shades of purple that work so well together. I love a bright purple rug that is the perfect soft landing for when you're getting in and out of bed. Plus, a dark purple painted feature wall can work beautifully as a backdrop for an abstract art print and crisp white bedding.
(Just make sure your rug doesn't get too dusty with regular rug cleaning help.)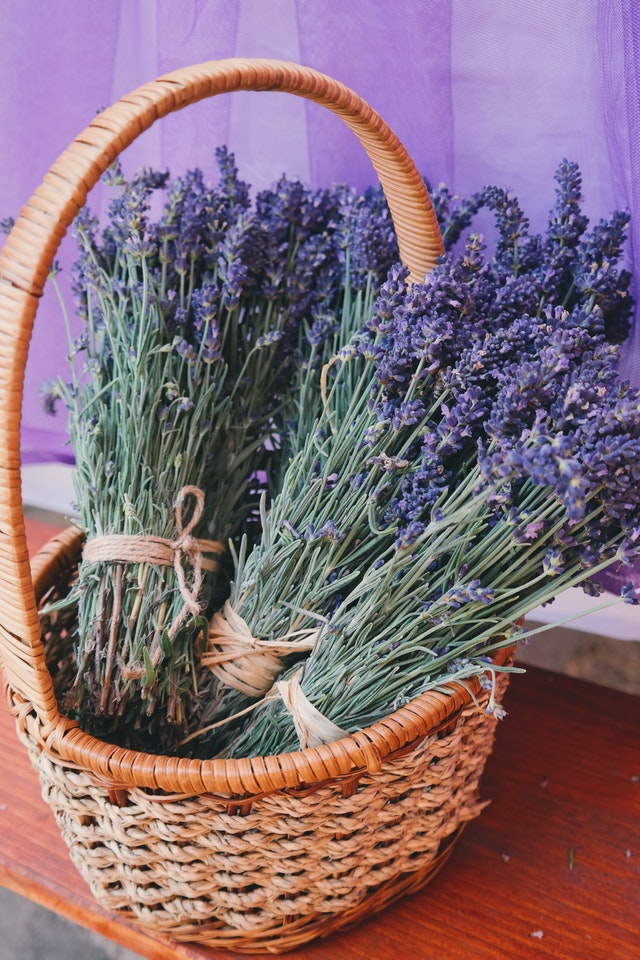 17. Elegant lighting
When decorating with purple, lighting is super important to ensure the room gives off warm tones. Whether it's a sophisticated chandelier highlighting a stunning purple paint colour, or a beautiful purple woven lampshade to add that colour pop, the options are endless.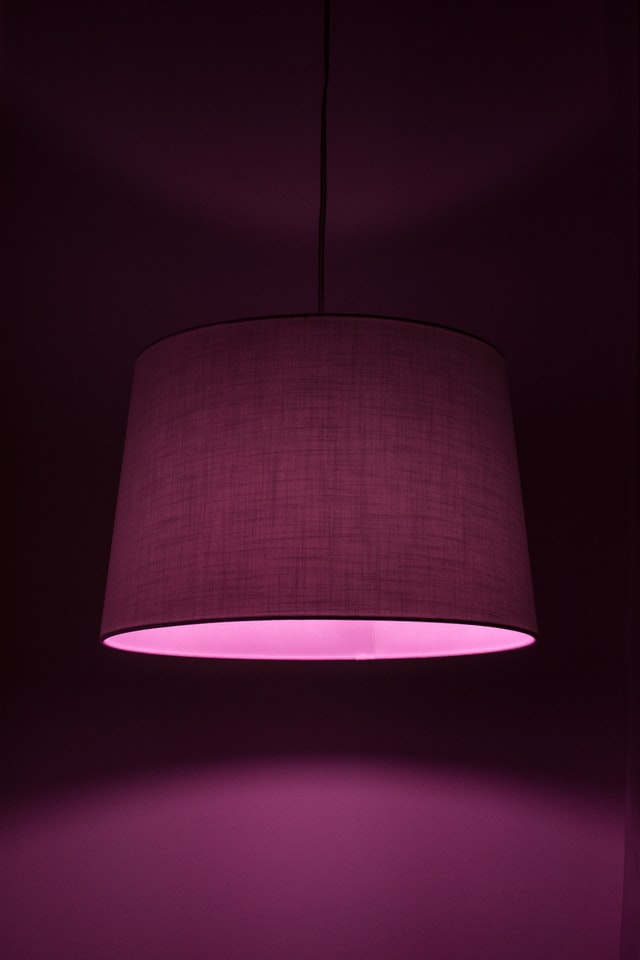 18. Soft purples
Soft, pastel colours like lavender really are so calming. Combine pastel bedding with a cream bed head and furnishings and don't forget to decorate with actual bunches of lavender—the scent will also help you sleep.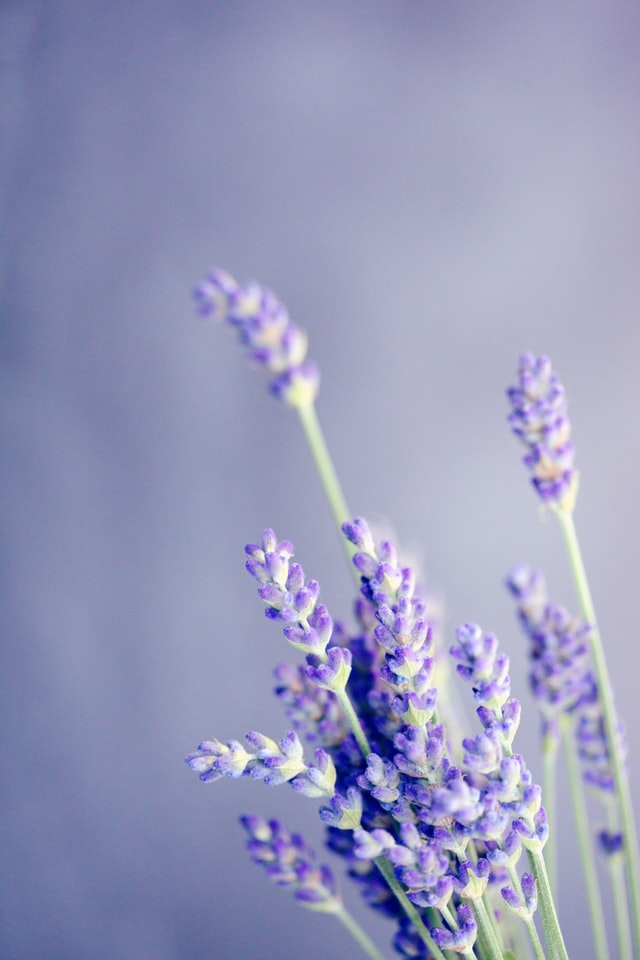 19. Metallic finishes
Purple works perfectly with metallic finishes so look for industrial style furniture items for that edgy look. Shiny metals are great for giving a space a futuristic appeal!
20. Textured textiles
Muted tones of purple look lovely together with nature colours like sand or sage. Choose textured textiles where you can to avoid a flat expanse of purple, or something with tassels!
21. Purple sunset tones
Another great way of incorporating purple into your space quickly and effectively is through wall art. It could be a scene recreated from a holiday snap, featuring purple sunset tones, or maybe you simply want to feature a large abstract artwork.
22. Just right
And last but not least, how about this stunning shade of violet bed linen? It's enhanced by the baskets of blooms here in the same purple tones. A purple rug would also be the perfect pop of this intense colour.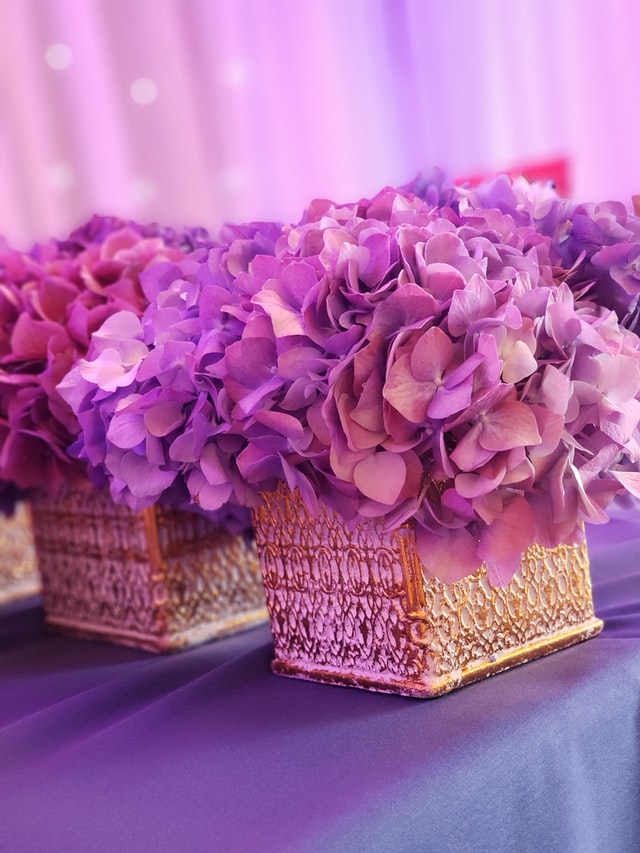 So there you have it! 20+ purple bedroom ideas for all of you who absolutely love purple and want to incorporate more of it into your space. I absolutely love the subtle pops of purple through pastel shades and the spaces that incorporate colour very cleverly by just adding a throw blanket, doona cover or painting. How will you be adding purple to your bedroom? Let me know below!