If you're selling your home you're aiming for one thing: maximising the return on your investment. This means being smart about presenting the property to future buyers, and carefully considering how much time and money you put in to preparing the property for sale.
As a property stylist, I understand how properties are sold, and that there are many factors that will determine the value of your home. You can't change the location and land size, but you can change the aesthetics.
Don't be fooled. Preparing property for sale doesn't require months and $10,000's spent on renovations. Whilst renovations add value, they can also be very costly. Overcapitalisation when renovating is a common mistake, but there are some surprisingly easy ways to add value to your home.
Here's 5 surprisingly cheap ways or steps to add value when selling your house
Follow these easy steps, which can be completed within a day and cost less than $1,000, to instantly add value when selling a property:
• De-clutter
• Clean walls, windows and doors
• Create flow and space
• De-personalise
• Tidy up the garden

1. De-clutter
The quickest way to add value when selling a property is also the simplest; tidy and remove clutter. Over time, residents accumulate more and more "stuff". This "stuff" occupies space making a property appear smaller than it really is.
What is this "stuff"? Anything that isn't essential for presentation.
Consider packing away these items to make rooms appear cleaner and larger:
Kettle & toaster
Bins
Sports equipment
Toys
Excessive books & magazines
Cleaning & bathroom products
Iron & ironing board
Laundry baskets
Anything that can be placed in a cupboard, wardrobe or drawer should go. But watch out – don't stuff these storage areas until they burst! Potential buyers will open storage spaces to imagine the room required for their belongings. If you overload these spaces it could give the impression of limited storage space.
If necessary, pack away items and store them off the property.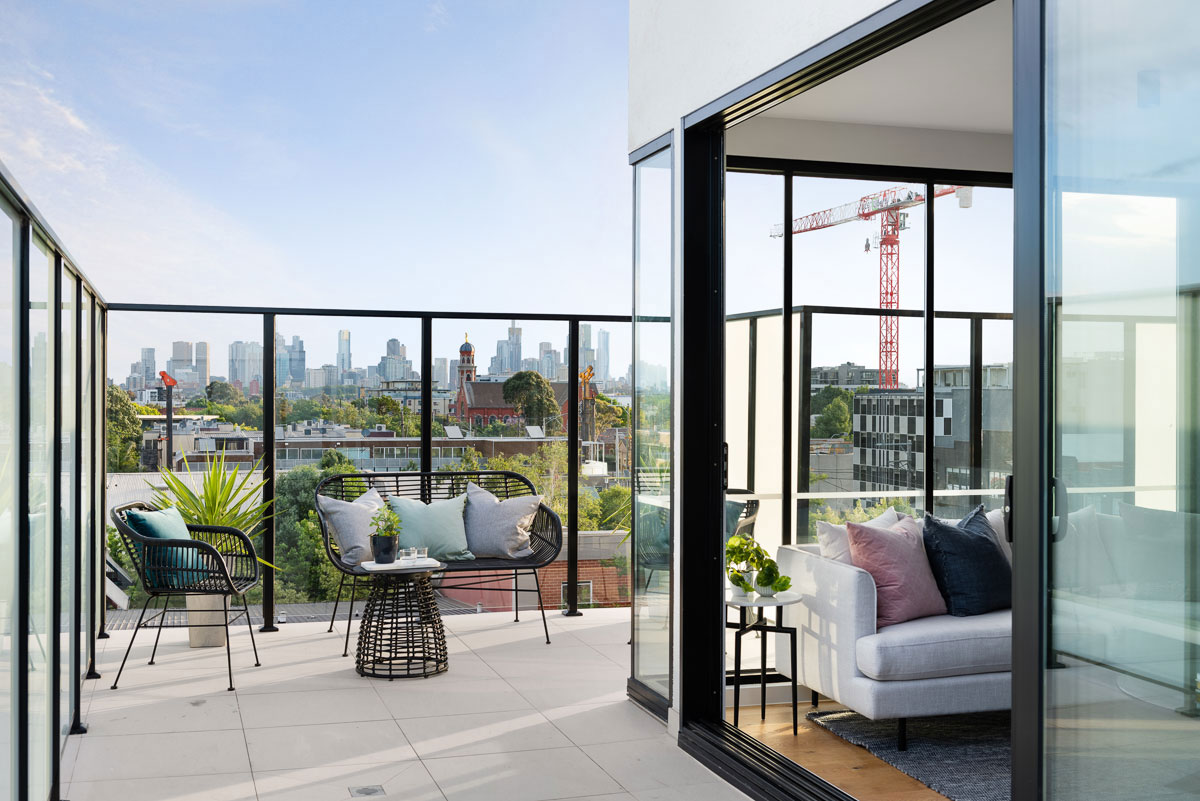 2. Clean walls, doors and windows
Basic cleaning is obvious. Everyone will vacuum carpets, sweep and mop the floor, tidy and clean the bathroom when preparing a home for sale. Yet many sellers overlook the main structure of the house: the walls, doors and windows. These might go unnoticed by sellers, but not by buyers.
Marks accumulate on walls, doors and windows through everyday wear and tear, and over time you become accustomed to their state. A gradual build up of scuffing on a wall or marks around a door handle can be difficult to distinguish when you see the space every day.
Even if potential buyers can't quite pinpoint what it is they will leave feeling that the property is tired and old.
Make sure you check and clean these often-overlooked areas:
Door frames and doors, especially around handles
Light switches
Kitchen cupboards, especially around handles
The cupboard under the sink
On top/underneath whitegoods and appliances
Power outlets
Light fixtures
Window cleaning is an insignificant cost, but an effective investment when selling your home. Professional window cleaners are incredibly quick and will complete the average home, inside and out, within three hours. In the meantime, you can start on the walls with magic erasers.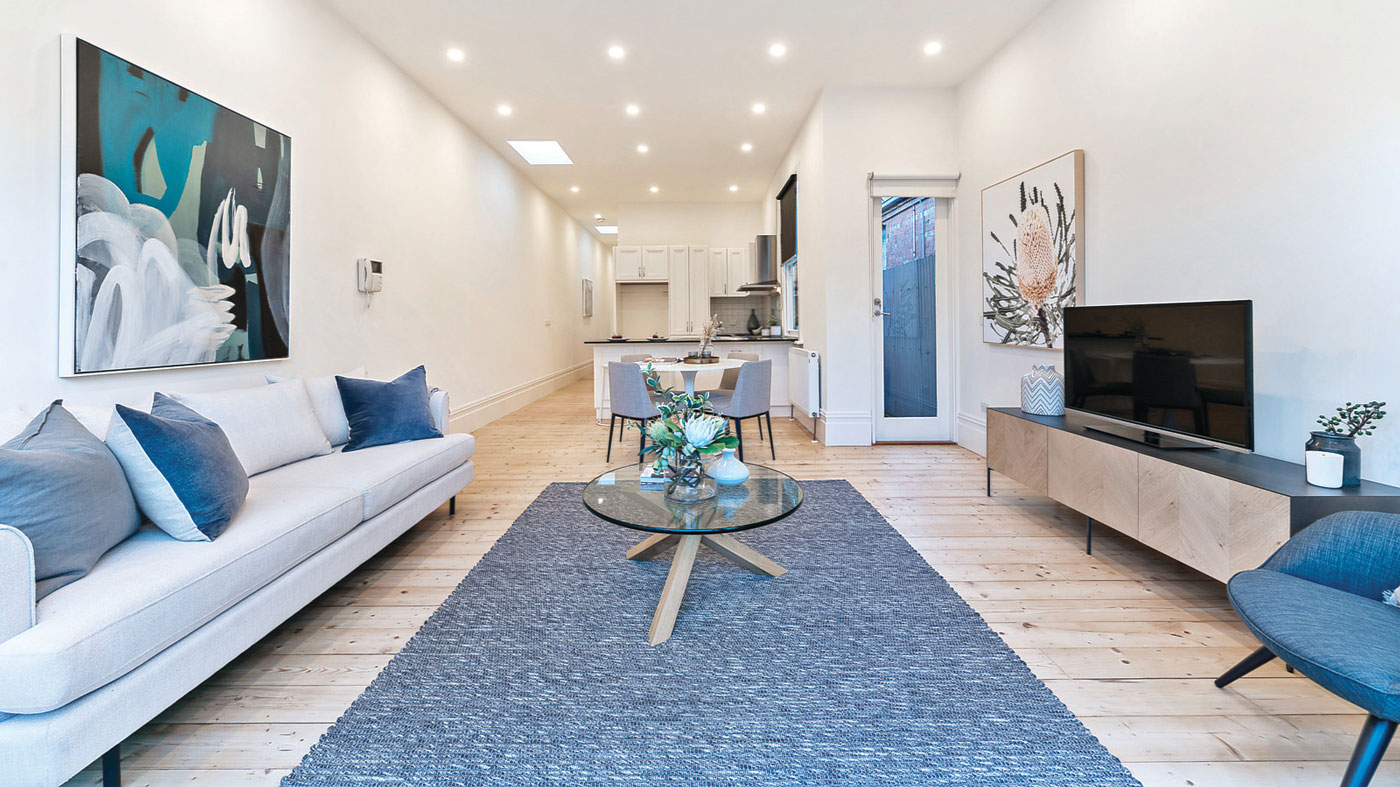 3. Create flow and space in every room
Whether or not you believe in Feng Shui there's no denying that the layout of a room has an big impact on buyer perception. A cramped or unintuitive layout makes a room feel small and unwelcoming.
The aim is to create an appealing, and accessible, vision of life in the property, so rearrange furniture or remove any items that make a room feel busy or heavy.
Place large furniture against walls and away from entranceways to maximise space and flow through each room. Buyers should enter a room without seeing the back of a couch or side of a bed. There should be a clear path from the entranceway to the key space within the room.
If your existing furniture is crowding a room then consider downsizing. This may require removing an armchair or side table. Don't let yourself be constrained to functionality. For example, if the lounge room layout could be improved with it the TV located against a different wall, then do it. Don't hesitate to move the TV away from the antenna point.

4. De-personalise the house
Potential buyers don't want to feel like they are moving into another family's home – they want to picture how their own life might play out in the space. A key factor in adding value when selling is to allow people viewing the property the opportunity to imagine themselves in the home without being distracted by the current residents personal items.
Buyers should walk away from an inspection with no knowledge of the current residents – who they are, what they do or what they like – as this can unconsciously create bias.
While it might sound cold, you should remove any clue that the property is currently occupied. Follow this checklist:
Take down all family photos
Tidy away kids toys
Ensure the fridge is clean of bills, invitations and even magnets
Pack away any pet items
Place clothing, shoes and bags out of sight
Remove personal toiletries from the bathroom
Remove used towels – but make sure there are fresh ones hanging on towel rails
Hide letters and post that has arrived at the property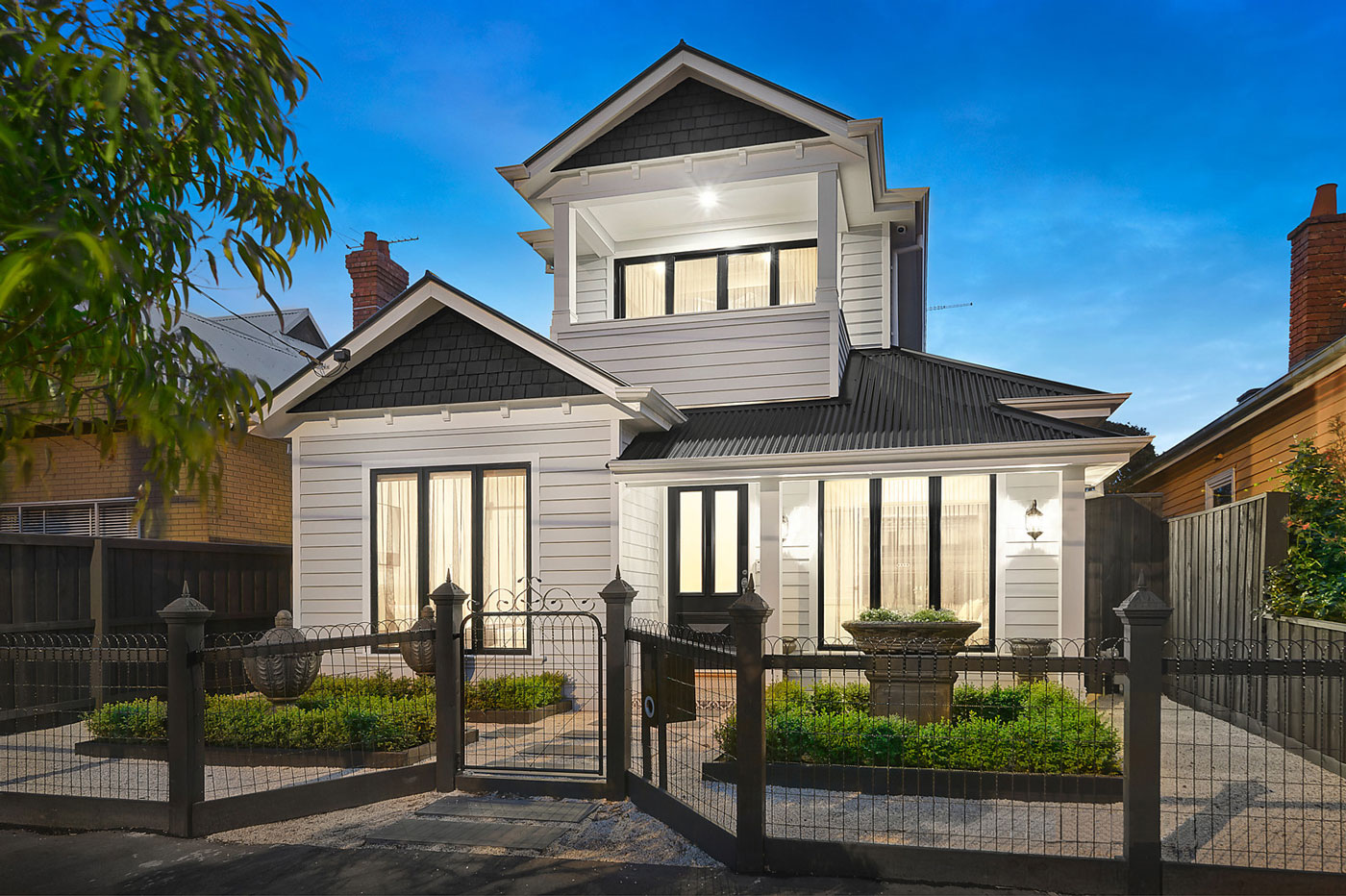 5. Clean up the garden and outdoor spaces
Getting the garden and outdoor spaces in shape can make a big difference to the way people perceive the value of a property. Potential buyers can be turned off by the thought of a high maintenance garden, so make sure you've taken care of those once-a-year jobs like pruning and oiling the deck before you sell.
A month out from the first home open:
Prune any overgrown shrubs, hedges or edging
Weed garden beds and remove any dead plants
Pressure wash the driveway, deck or paving to remove any dirt or mould
Oil or restain decking
Before every inspection:
Mow the lawn and whipper snipper edges
Sweep up fallen leaves from the lawn, deck or paving
Clear spider webs from corners, gutters and around downpipes
If gardens beds are looking a little bare invest in neutral ground coverage:
Use pebbles as an alternative to grass or to cover unattractive dirt patches
Throw down mulch to instantly bulk out garden beds that are too large to completely fill with foliage
Don't spend big planting exotic foliage which may not be to a new buyer's taste – try classic greenery like a Japanese box bush or Little Gem magnolia.
Whilst a lot of value can be added within a single day, it pays to start the garden work early if you want to present a garden that looks lush, healthy and tidy. The efforts of a professional gardener will be realised fully after several months of growth, so call in landscaping help early if you intend to plant anything.
All of these steps can be achieved at low cost by yourself or with a little assistance and will instantly add value when preparing property for sale. If you're willing to take these steps it's worth considering property styling to really transform the space and maximise the sale price.
Need a hand with repairs, cleaning or gardening before you sell? Find anything you need on Airtasker.