We think these pieces of cat furniture are the cat's pyjamas. They are assembled using everyday IKEA furniture, repurposed to appeal to the crazy antics of our beloved feline friends. They look great, save space, and are easy to put together. Check out the pics below and get some inspiration for your own kitty wonderland!
Kitty Window Lounger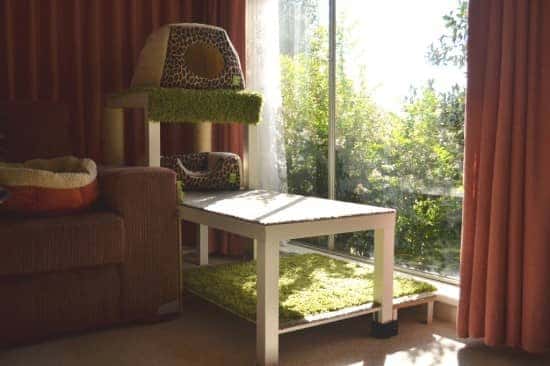 This sun-soaked villa is just what the vet ordered: a place to recuperate after a long and tiresome day of lounging, skulking, slinking about and devouring small animals.
You Will Need:
2 X HAMPEN Rug high pile
2 X LACK Side tables
1 X LACK Coffee Table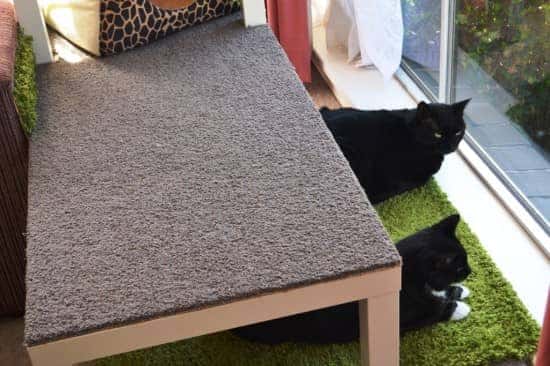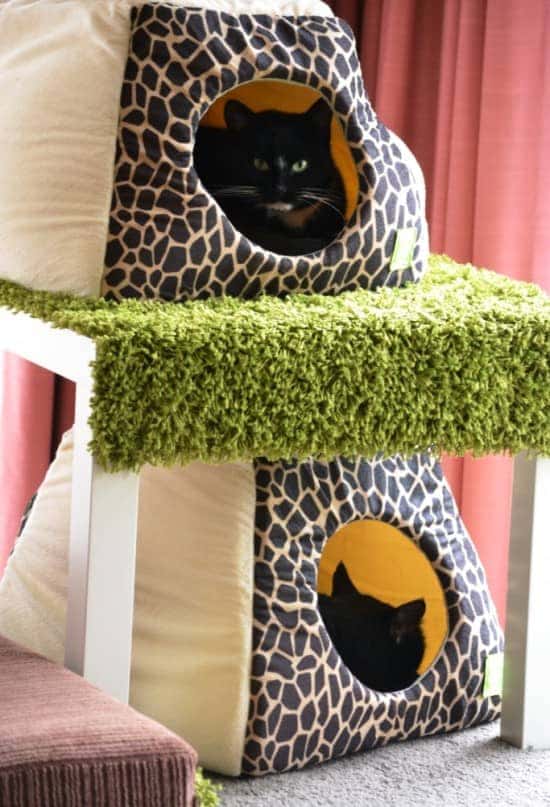 Black & White Stolmen Tree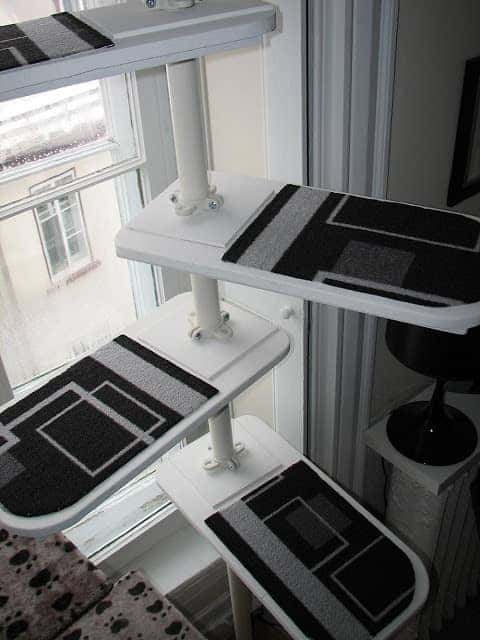 Give your cat a workout that is compact and easy on the eyes. This tree is full of choice perches that will satisfy the most discerning of kitty critics.
You Will Need:
1 X STOLMEN storage system (post and fixtures)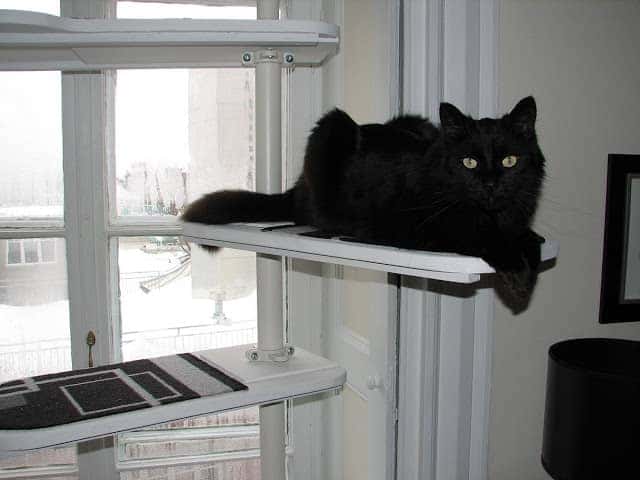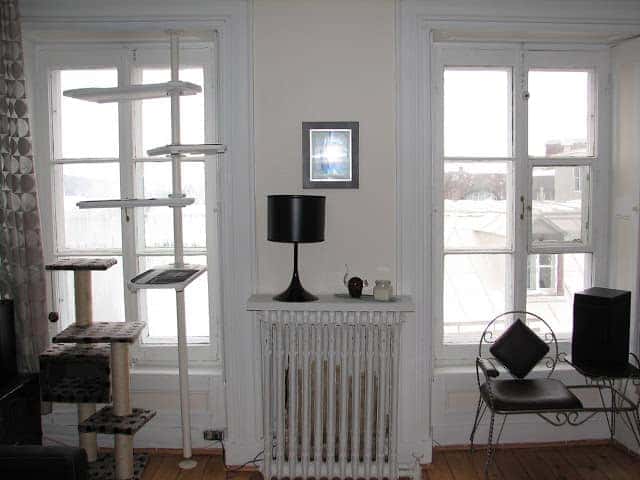 Double-Decker Doll Bed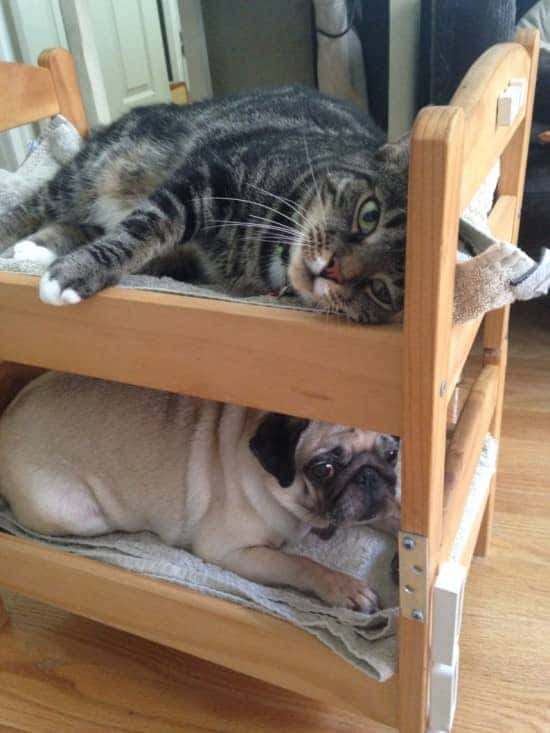 How adorable is this? Probably the the easiest of Ikea cat hacks: just grab these doll beds, mat and all, and stack and screw as needed. This has kitty slumber party written all over it!
You will need:
2 X DUKTIG Doll Bed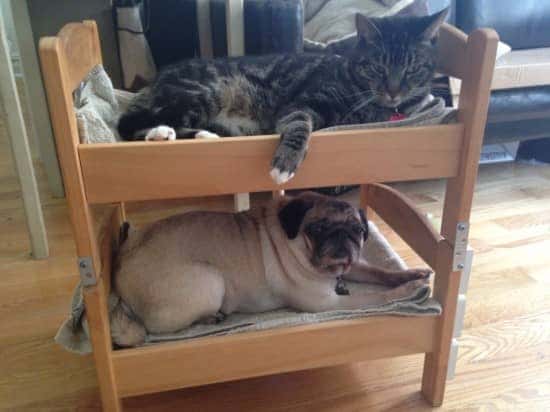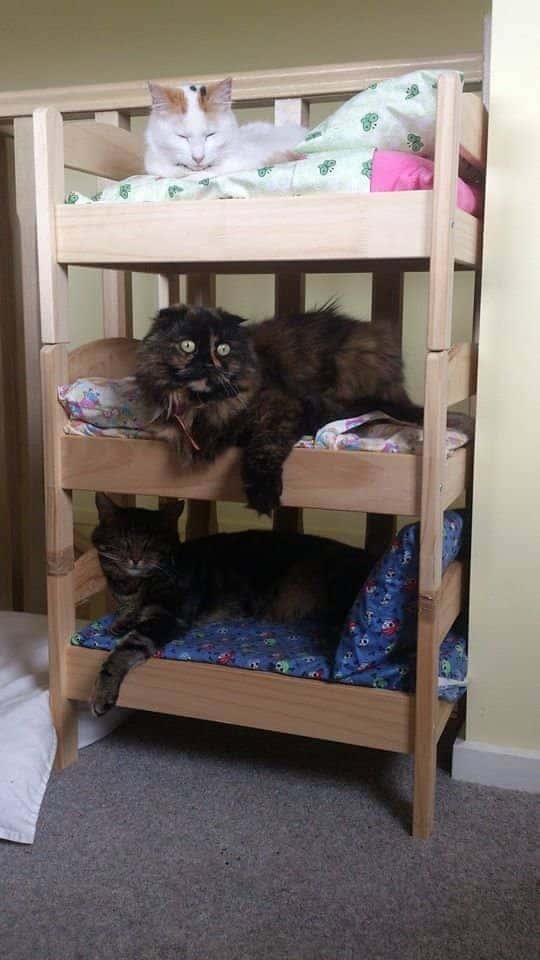 Cat Tower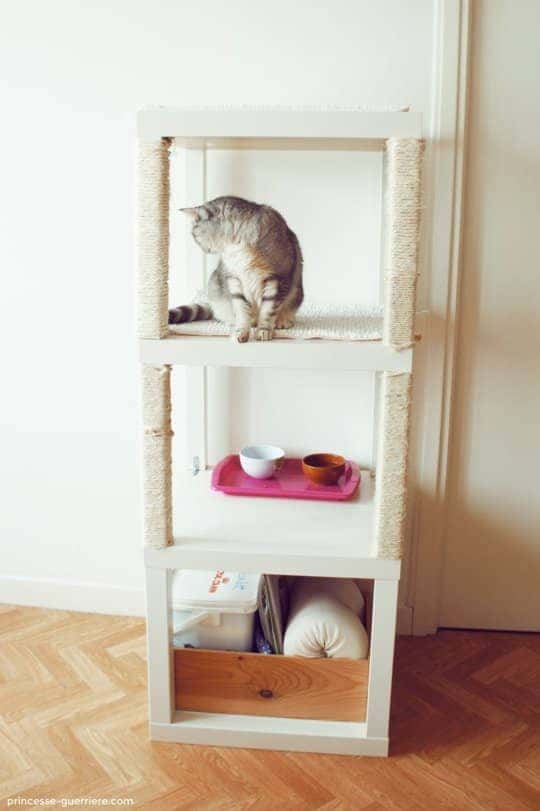 From trees and roofs to the tops of shelves and telegraph poles, we all know that cats love hitting high altitudes. Maybe its for the rush, maybe its for the solitude. In any case, the sky's the limit with how high you can stack this kitty skyscraper. Unless it's indoors, in which case the ceiling's the limit.
What You Need:
4 X LACK table
12 X chair brackets
24 X screws
Bathroom mat
Sisal
Overlap and secure 3 tables of 4, using brackets chair and screws. Use the 4th tray table to make the base of the tree. Wrap the Sisal twine around the feet of the table.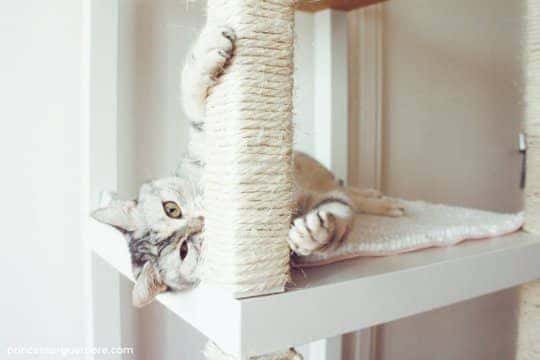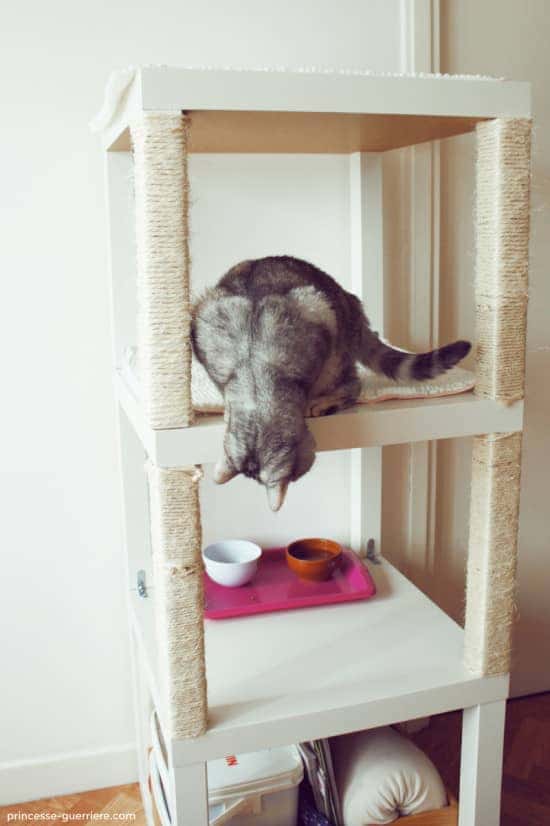 Crouching Kitty, Hidden Litter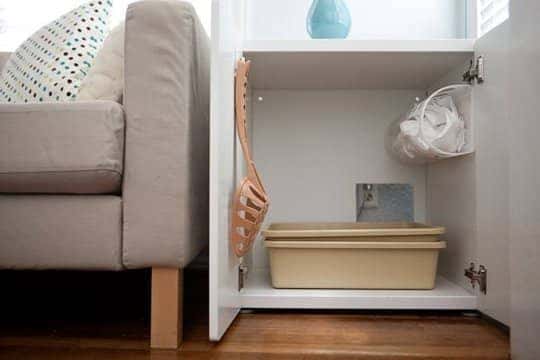 When space is in short supply, you need to get creative with your storage and organisation. Apartment dwellers know this too well, which is why this concealed cat litter box is a stroke of genius. It's more sightly, functional and space-efficient than a regular litter, and probably deals with the smell better too!
What You Need:
1 X STUVA BEDSAD Storage Frame
1 X STUVA MALAD Soft-Close Doors
1 X VARIERA Plastic Bag Dispenser
Jigsaw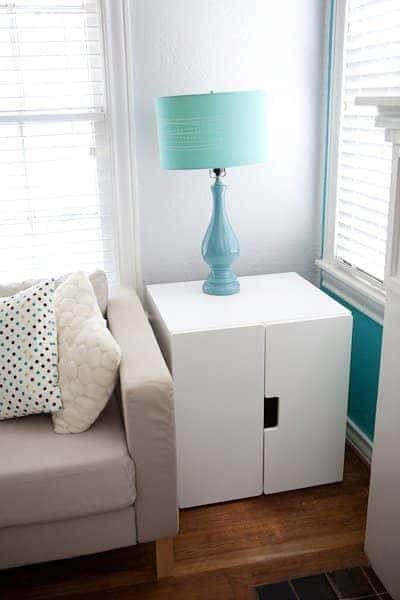 Luxury Kitty Condo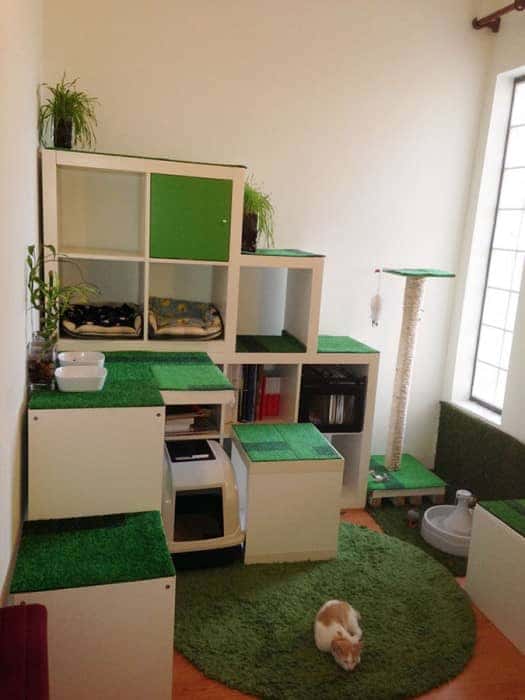 This is the veritable cream of all cat hangouts. A multi-storey pad with an architectural edge. Fit for cat royalty, which is good… you know… considering they act like they're God's gift to us mere peasants.
What You Need:
1 X KALLAX 2×4
1 X KALLAX 2×2
2 X KALLAX 1×1 (steps)
2 X KALLAX cupboard doors
1 X LACK 1×1 Shelf = 2 (2 spare, will mount on wall )
Ikea Rug (Seasonal, green in Xmas display section) = 7
Cat Scratch Post:
3 X LACK Table Leg (screwed together)
1 X LACK Table (base)
2 X NYTTJA Frames (top: glued together + carpet)
Sisal Rope
The buckles that come with KALLAX are used as L brackets to secure to wall and one another. Find someone local to help with furniture assembly near you, and get it done with Airtasker!