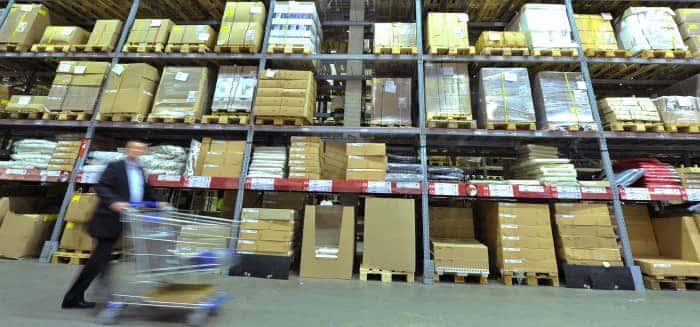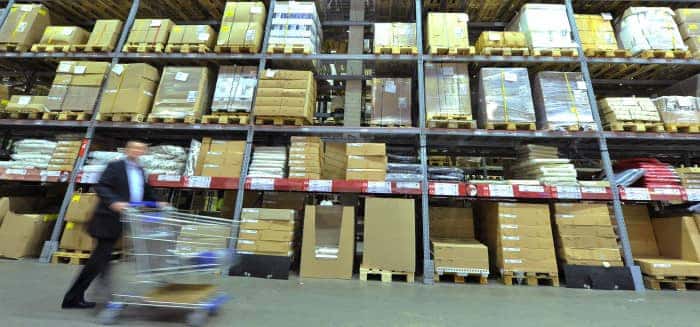 Source: New In Zurich
"I'm just going to IKEA to pick up a bookcase and mirror, that's it." Have you heard (or said) that before? Well you aren't alone, many of us have, and truth be told it's more like a DAY spent at IKEA.
Don't mistake me, IKEA shopping is fun and exciting but it's also laborious and expensive.
Here are some tips to survive the IKEA store and also save your precious money:
A. Save Money
1. Extra Parts
If you've realised that there's a bunch of screws and bolts missing from your IKEA flat pack, don't fall into the trap of paying for them, because they will replace them for free. All you need to do is know the part number and phone your local store.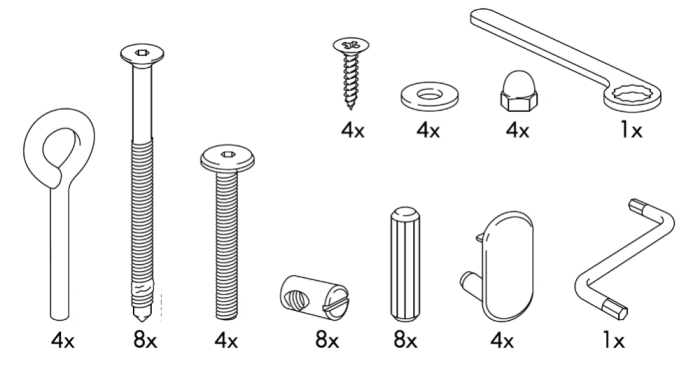 Source: Swedish Furniture Parts
2. Special Offers
Do your research before you go shopping and make sure you've looked at all the current deals online.
3. Eat Before You Shop
It's not only true for grocery shopping but also fashion and furniture, eating before you go shopping will help you think straight and not rushing or buying unnecessary items.
4. Create A Shopping List
Create your IKEA shopping game plan by writing a list of ONLY the must-haves. You could also try to get your hands on your local IKEA store map so that you can identify where your items are. IKEA actually lets you create your own shopping list on the website that you can print and take to the store.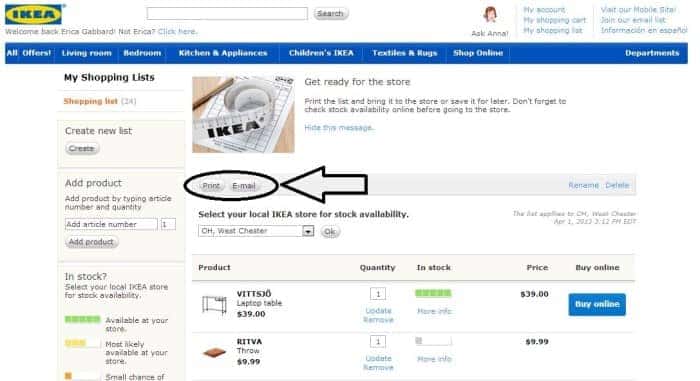 Source: Craftivity Designs
5. Make IKEA Look Expensive
You can make any basic piece of IKEA furniture look a million bucks (ok, maybe not that expensive – sorry) with a fresh coat of paint and DIY initiative. For a little inspiration read our piece on Tips To Make IKEA Furniture Look Expensive.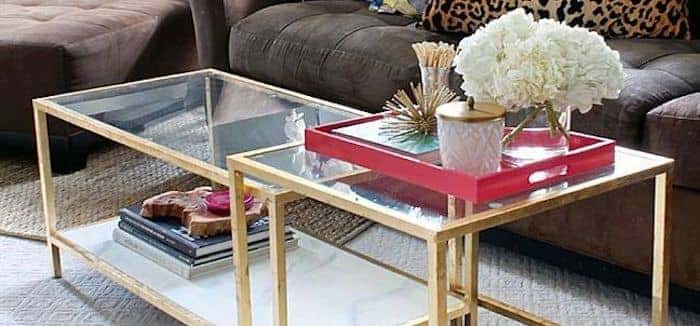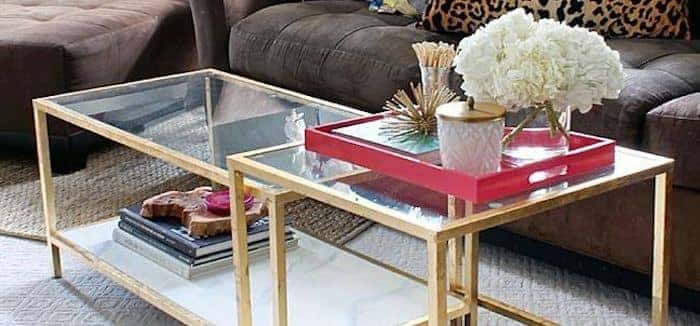 Source: Stuck on brand aid
B. Survive IKEA
1. Check Availability
Have a look online via stock check if your local IKEA store has the exact item you want to buy. You don't want to be the person who only realises near the end of the shopping that the one item you came for is out of stock…
2. Measure Up
At home find your tape measure and accurately measure the area where the IKEA furniture is going, such as the ceiling height, walls and obstructions. Don't forget to take that tape measure with you, the IKEA paper versions aren't going to do you any favours.
3. Saturday Ban
Never ever ever ever go on a Saturday or Sunday for that matter, just avoid weekends general actually. The best time to go in is about an hour before the store closes, that way you'll race around and get everything done without complications… plus all that running and lifting is like a workout – win-win!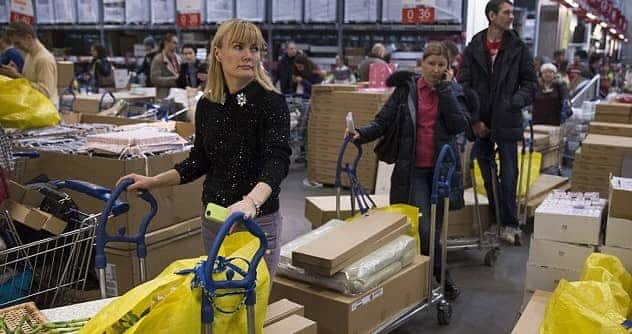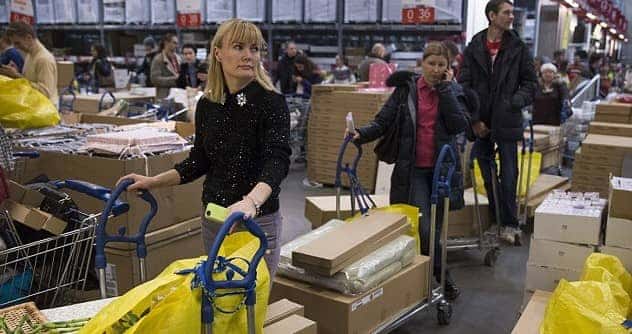 Source: Dailymail
4. Don't Get Distracted
It's easy to get tempted by the many things around the IKEA store maze, and I know you've seen the big cages of 100 tea-light candle packs. Stick to your shopping list and keep walking until you've found your desired section.
5. Avoid IKEA directions
See those big blue or yellow dots on the floor telling you which way to walk. Put your head up, look left and right and you will see a shortcut. They also have hidden passages connecting to different parts of the store, just ask someone nicely and they'll direct you the quickest way out.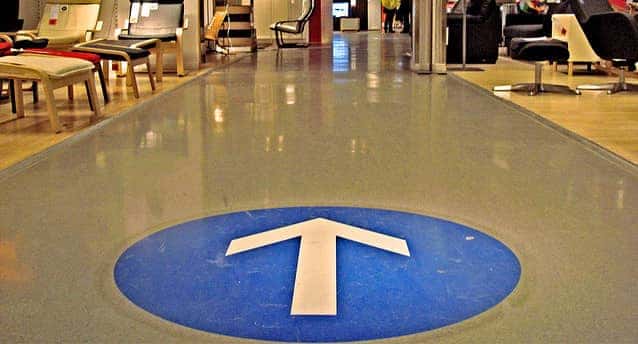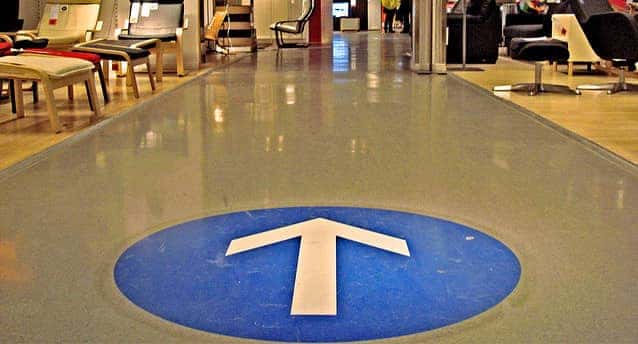 Source: Felicia-mach
6. Getting IKEA Items Home
There's absolutely no reason to buy big items if you can't get them home. Take the family car or talk a mate into going with you who has a bigger car.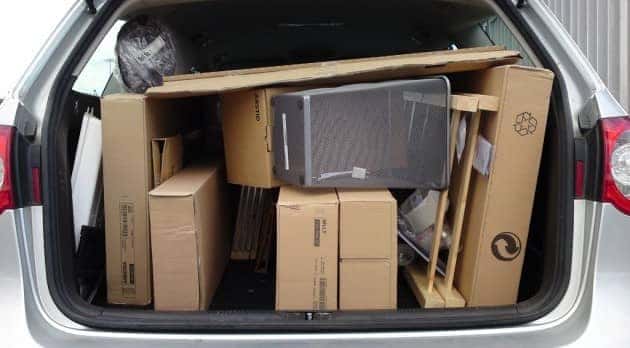 Source: Daily Edge
7. 100% Avoid Altogether
You could save your entire weekend by purchasing all of your IKEA goods online and then arranging an Airtasker to deliver your furniture straight to your home. This will save you money and your time, in fact you could even get them to do the furniture assembly too.
But if you can't keep away from IKEA, just don't forget the Swedish meatballs on the way out – they're worth it!
Got any more IKEA shopping tips? Let us know in the comments below.