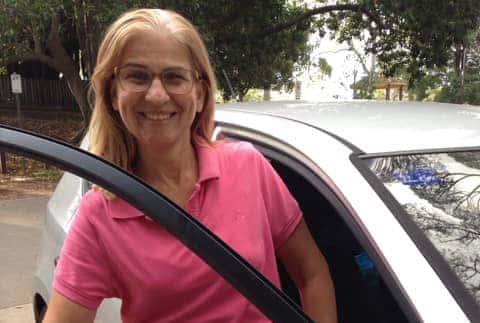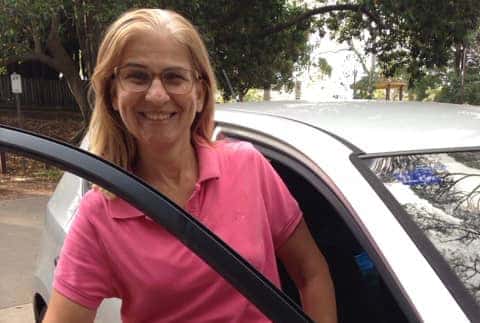 Sometimes, 54-year-old-former-receptionist-turned-Airtasker, Jianitsa D., wishes she had a webcam in her car.
She meets all kinds of colourful people on her Airtasker trips to airport. One of Jianitsa's passengers was a down-on-his-luck hip hop artist from the US, who had been homeless in Bondi for six months.
"He was such a colourful character… he really appreciated all the friends he had made and and the hospitality he received Downunder," she says.
He told Jianitsa he had flown to Australia to make a name for himself, but ran out of money and wound up on the street.
A woman from Glenmore Park took him in. A few months later, the same woman posted a task on Airtasker, for Jianitsa to take him to the airport, so he could get home to New York.
Jianitsa joined Airtasker after losing her job as a receptionist at a real estate agency. She needed some flexibility in her world, as she likes to be there for her grandchildren.
The Guildford grandmother loves how she can get a job in any place, at any time, and says Airtasker gives her that autonomy.Once, she was waiting to pick up a friend at Sydney Airport, when she had a quick scroll through the app.
Jianitsa found a task posted by a Queensland man who had left his suit jacket behind. She found the jacket in lost property and mailed it to Queensland for some quick, easy cash.
"I was able to get some money just by hanging around at the airport waiting for my friend," she says.