Building a chicken coop might seem daunting at first – especially if you aren't the best at DIY. But, nowadays it's a simple job to have a chook Taj Mahal ready before days end. In fact, Prime Minister Scott Morrison got on the tools spending a Sunday building a chicken coop for his family.
We've reached out to an assembly expert to explain how to build a chicken coop and make the job easier when planning to create a home for your feathered friends. While he's at it, he'll also critique the Prime Minister's DIY efforts to see if he could moonlight as a Tasker or if he should hire one next time.
Hayden, a cabinetmaker from Sydney, has completed all sorts of jobs from TV wall mounting to assembling children's playground equipment. At last count, he has constructed over 100 chicken coops and says;
"… In some ways they are easier to assemble than flatpack furniture."
Not sure if you can have a Chicken Coop? You may be surprised.
When asked if a chicken coop is just for rural or large properties, Hayden said that in his experience that isn't the case. With society's increased awareness of the environment and a desire to reduce our footprint, having pet chickens is a great way to live a sustainable lifestyle.
Hayden continued to say;
"It's actually surprising to discover the different types of homes that have chickens and chicken coops now. I once attended a task to build a small chicken coop for a ground floor terrace of an apartment building."
Before purchasing a DIY chicken coop or assembling one, he suggests checking your local council regulations.
What makes a good chicken coop?
When it comes to ensuring the chicken coop you are purchasing is good quality for your feathered family members, Hayden says the most important thing is stability.
"Look for models with a floor panel and thicker joinery as some are absent a floor panel and have flimsy joinery  making them inferior."
Check out some of Hayden's favourite models
Recommended for: This is a good coop if you are after quality and stability.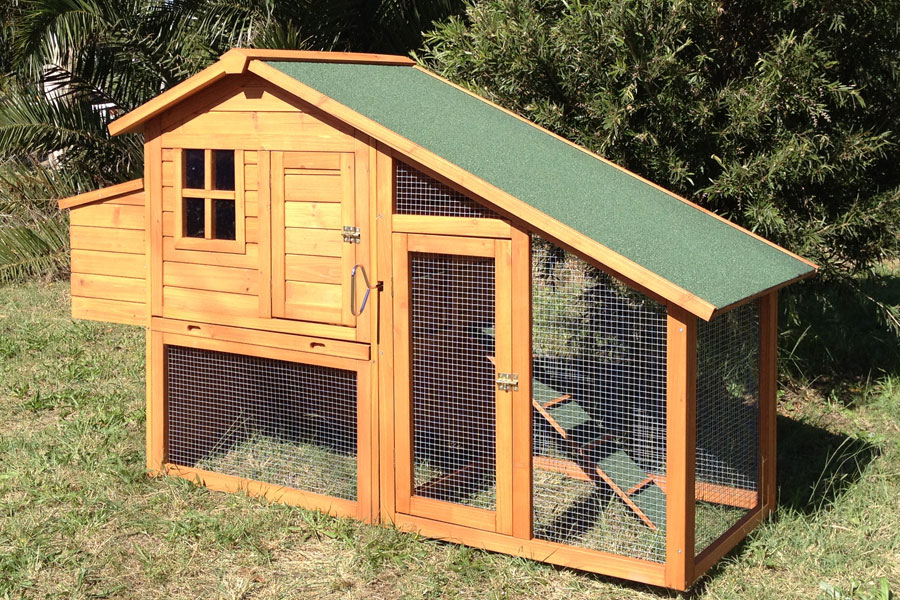 Recommended for:  Those looking for good design and functionality. Hayden says this one is his personal favourite to build.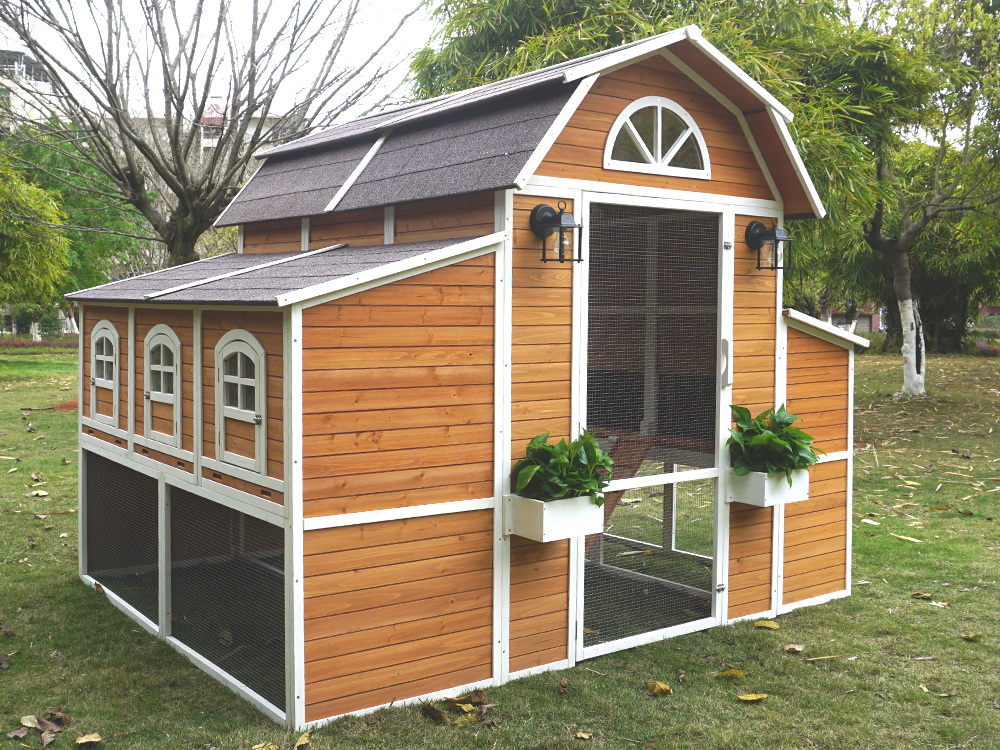 Recommended for: Those looking for something mid-range that's still built well.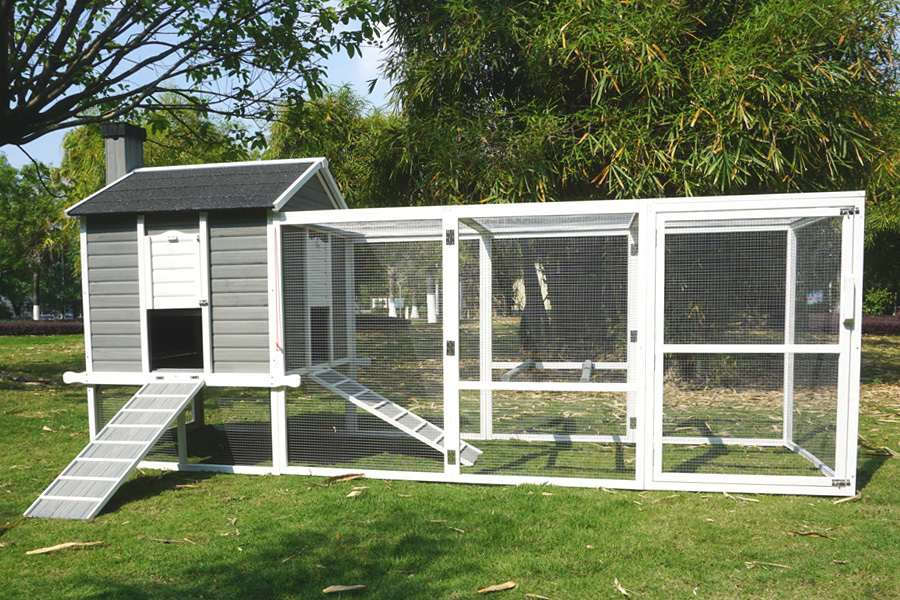 Hayden's Top Tips for Assembling Chicken Coops
Hayden happily shared insights on how to build chicken coops.
1. Stickers facing out – When unpacking the parts for assembling the chicken coop Hayden recommends taking the parts and laying them out on the ground with the stickers facing up.
"By setting out all the pieces in an orderly fashion with the stickers up it makes it easier to find the parts you need."
2. Keep screws in the packet – Typically a coop may come with multiple packs of screws eg: screw A and screw B. It's best to keep them in their individual packets so they don't get mixed up.
"A common mistake is to empty them out altogether. This can mean you reach the end of the job and find the screw you need is screw B. But you only have screw A left and it doesn't fit."
3. Read the instructions –  According to Hayden, this is commonly missed, despite feeling like an obvious step.
"People don't read them and then they find that they have mixed up the panels. It causes them to have to start all over again."
So, is the Prime Minister good enough to moonlight as a Tasker or should he have hired one?
We got Hayden to take a look at the pictures on Instagram and give us his verdict:
"It's a pretty good job,"
He was particularly impressed with his attention to detail with the instructions. Something that was noted in the tips above as a common misstep by your average DIY assembler.
One area of improvement noted for the PM is his technique with the drill and holding the screw cap in his mouth.  However, Hayden mentioned that this did not seem to impact the overall quality of the job. Overall, it sounds like Scott Morrison could have a decent side-gig – that's if he has time after running the country!
Are you looking for some help assembling chicken coops or furniture around the home?  The jury is still out on the PM, but Hayden would be more than happy to help with the work and offer more coop advice. Get Hayden to help with your assembly tasks today!
Frequently Asked Questions on Building a Chicken Coop
Should I build my chicken coop off the ground?
Yes, building your chicken coop off the ground can help you safeguard your chickens from predators, such as foxes and snakes. This also provides your chicken with additional space to walk beneath the coop. This also prevents the wood from rotting, which helps reduce the amount of maintenance needed.
Is it better to buy or build a chicken coop?
It usually costs less to DIY a chicken coop – half the price of a ready-made coop. However, building one on your own entails having the skills, tools, and time. If you're not skilled at building a coop, it might save you more (time- and effort-wise) to buy a ready-made chicken coop or hire a handyman to help with the assembly.