So you're a few weeks into lockdown, you've watched every TV show and movie ever made, and one more game of Monopoly will seriously damage house relations. So it's time for some DIY home projects!
Trust us; you'll enjoy the chance to get creative while improving the aesthetics of your home. A change is as good as a holiday after all! DIY home projects keep you busy and can be as simple as fitting new light bulbs!
Read on for our list of small to medium-sized DIY home projects that can be knocked out in the afternoon or over a weekend. They are also budget-friendly!
Here are 10 Fun DIY Home Projects
Project 1. Paint a mural
Are the walls closing in? Attack them with paint! Painting a wall mural is a fun option for DIY home projects that allow you to flex your creative muscle. You don't have to be Michelangelo and can get a little guidance with stencils or simple designs.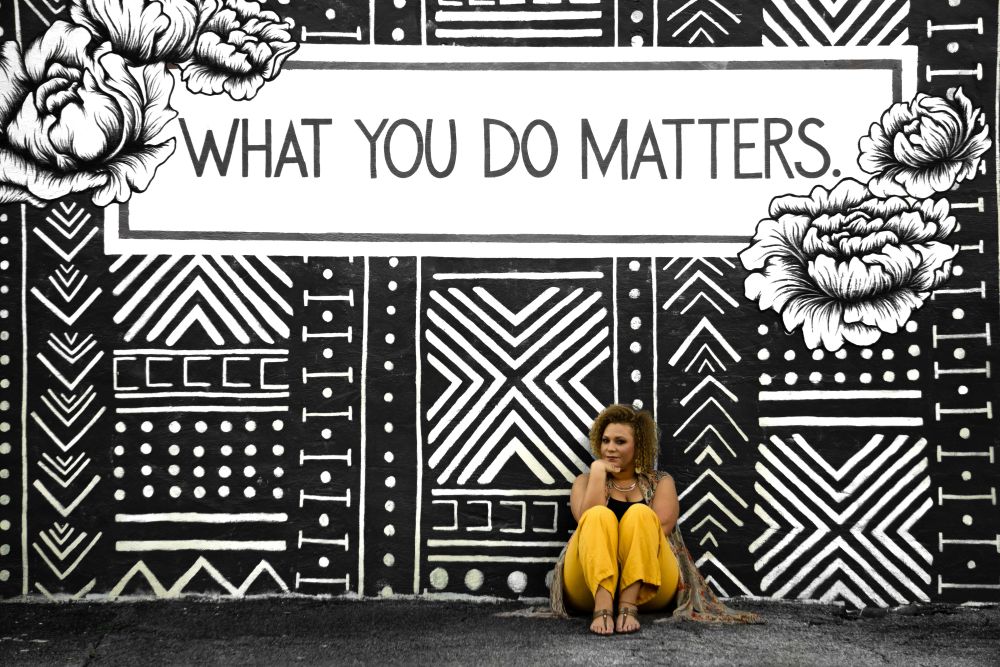 Add a cartoon character to a child's bedroom or a tasteful floral addition to the living room. You can get the stencil, spray paint, and other supplies online and make a weekend of it. DIY wall art, here we go!
Make sure to check the
lockdown restrictions
in your state or area before booking home or mobile services.
Project 2. Replace the light bulbs
We mentioned this in the introduction, and you may have been thinking, "that sounds like the lamest idea ever", but hear us out! Not only does lightbulb replacement create a better lighting atmosphere and efficiency, but you can also make your lighting a feature if you opt for some stylish bulbs.
We're spending more time in the house, so you've probably noticed which rooms are dark during daylight hours. Switch your old bulbs to brighter, more efficient lighting to improve the aesthetic of your home and help the planet by using less electricity. Win-win!
Project 3. Boost your wi-fi
You are no doubt smashing your internet time during lockdown and realising how vital a reliable, strong signal is for home wi-fi. Improve the quality of those video calls by extending your wi-fi signal. You'll need to do a bit of research to find out what will work best with your unit and home layout. For some, it could be as easy as moving your router to a central position; others may benefit from ordering a wi-fi extender online.
While you're at it, having a home office (or even just a tiny nook) can make your work-life easier to balance. Here are some modern home office ideas to help motivate you with remote work.
Project 4. Plan a larger DIY project
If you have been thinking about a serious renovation that is impossible to complete due to safety restrictions, use your current downtime to plan it all out. This is a vital step in the process regardless, but many people rush it. You have some forced downtime to really make sure every element is planned out so when it comes time to start, you are prepared and things run smoothly.
Start researching, budgeting, and planning now so you don't have to worry about it when you can actually break ground. We've got a list of larger home improvement projects for you to try!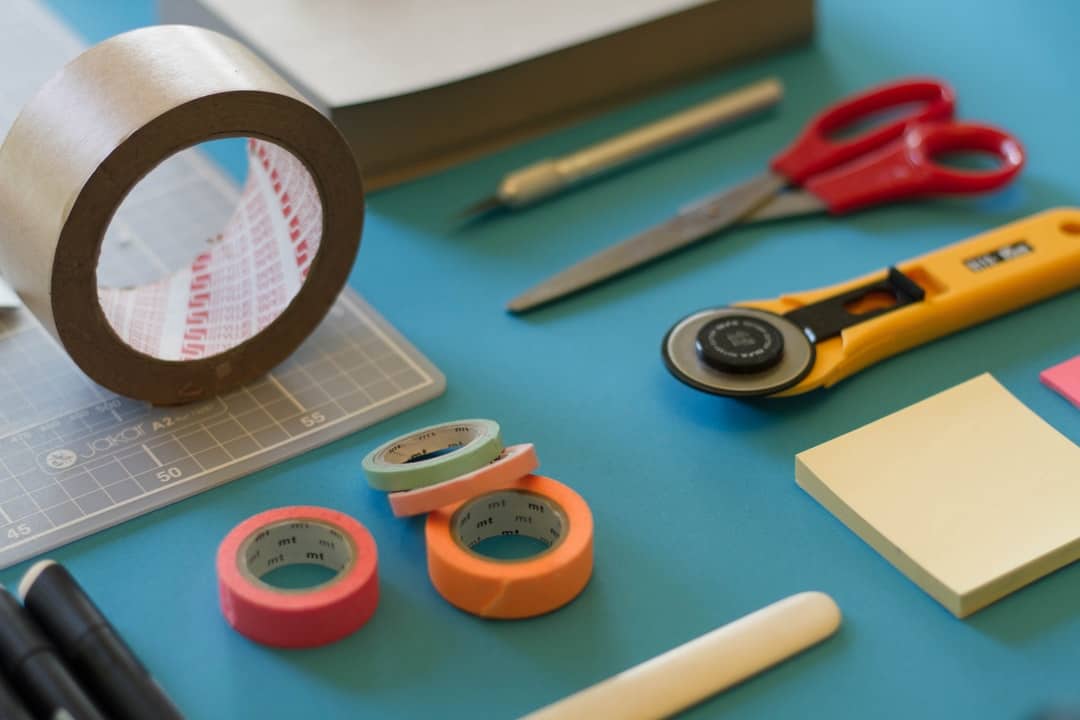 Project 5. Install some new shelves
Extra storage and display space in the home is always a good thing! Where else will you put all of those extra books you ordered for lockdown after all? Give them a home and fill that empty space on the wall with new shelves!
There are plenty of floating shelves available to order online, and they only require basic skills and tools to install. When you have finished, you've got a space to store your books or display some cool ornaments, adding a new feature to your wall.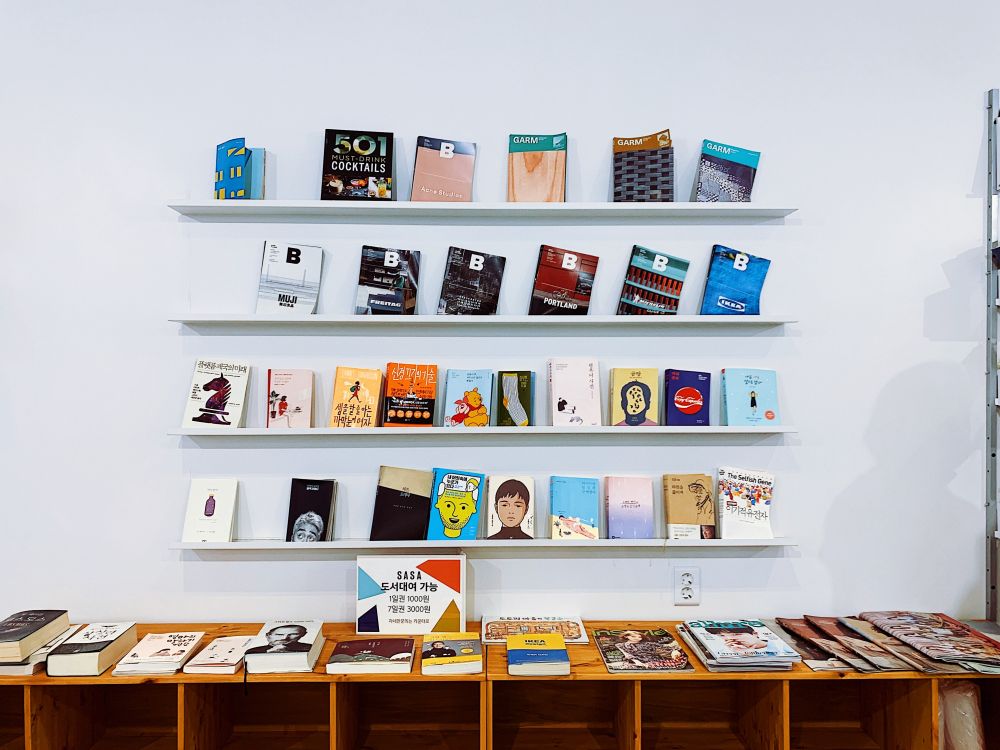 Project 6. Make your own pub
If you can't go to the pub, then might as bring the pub home! You may have noticed this trend on social media during the lockdown, and it will be dictated by your shed size (or existence). Since most of us are missing the pub, it's the best time to convert your shed into one.  And it's future-proof, too – your home bar will last for many family celebrations to come.
You can install a full corner bar, stock it full of drinks and working taps. Add a pub sign, beer mats, trinkets and logos. This will create a fun space to hang out in, and when you are allowed to have friends over, you can play barkeep!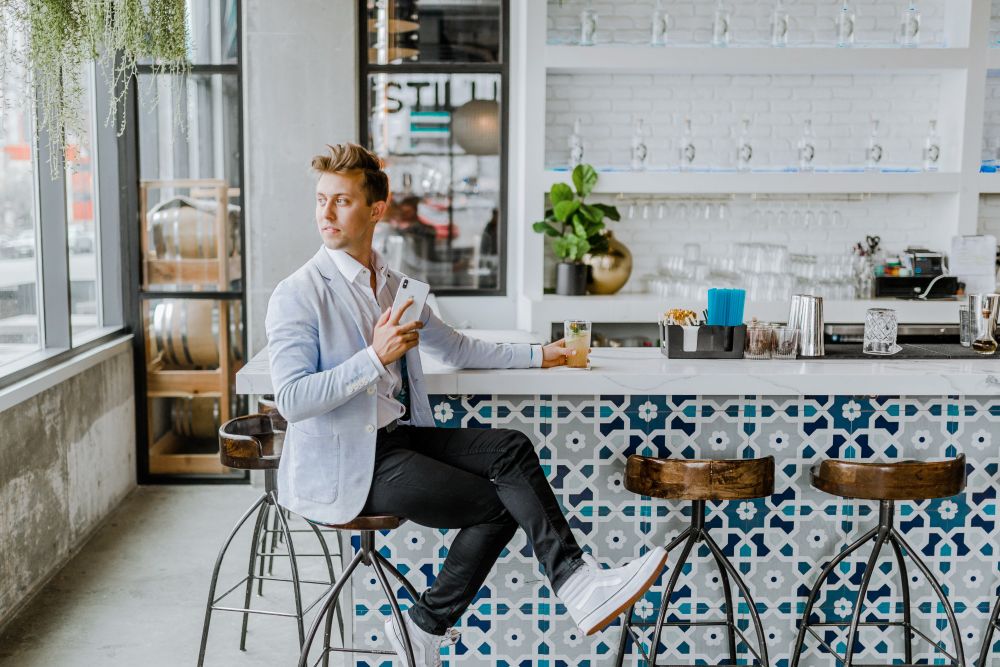 Project 7. Create a gallery wall
The gallery wall is a very effective feature in the home if done right. Essentially it involves a collection of framed pictures, artwork, prints and posters covering a wall. There are many different layout suggestions online that you can choose from to suit the look of your home. You can keep things minimal and uniform or go a little art deco with random frames and prints of different sizes. The options are endless.
Use film or band posters, photos, paintings or drawings or whatever inspires you. Once set up, we promise that you and your guests will have a visual joy that steals the show.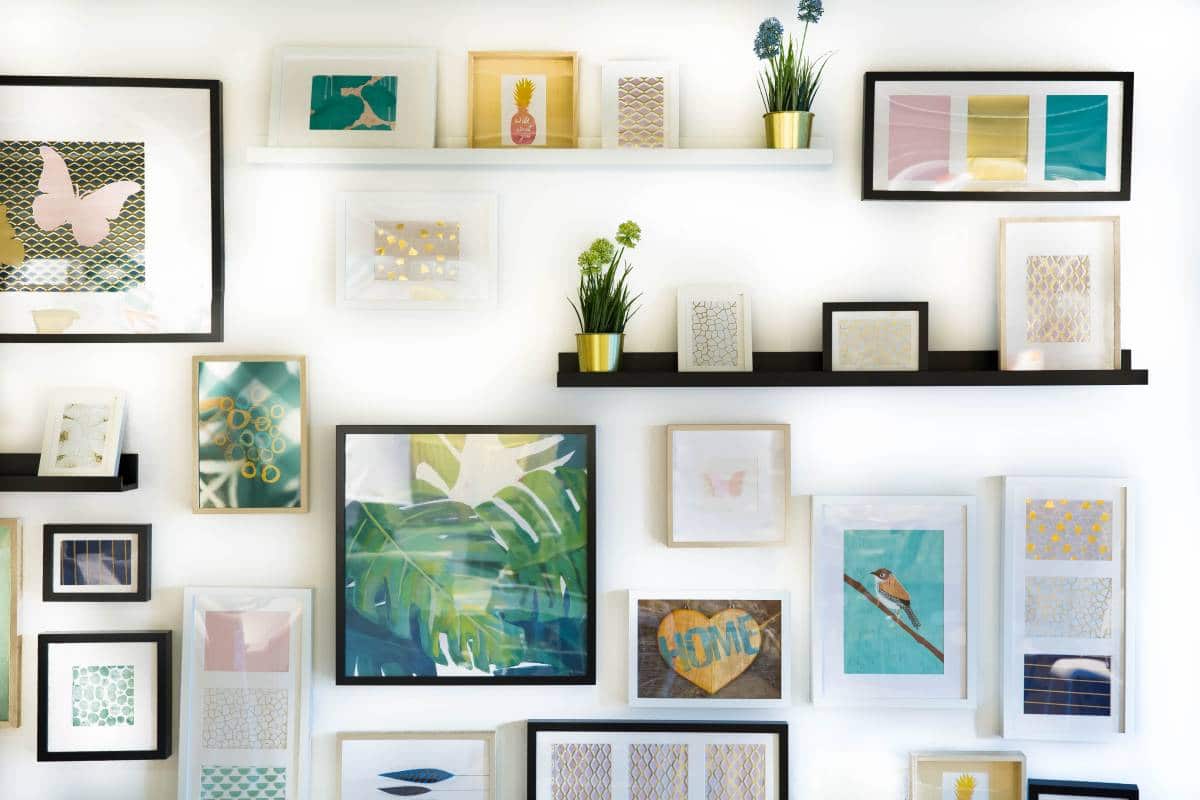 Project 8. Add to your bathroom storage
If there is one spot in the home that can never have too much storage, it's the bathroom/ There are bottles, containers, toothbrushes, plus some rolls of toilet paper (no need to stock up on these too much, though, right gang?)
Increasing your bathroom storage leads to easier organisation and less clutter, so your bathroom can become the comfortable and revitalising place you want it to be. Add new cabinets (freestanding or fixed to a wall) or vanity units around the base of the sink. Additional shelves or drawers are great for storage, and it's time to install that towel racks or any other holders that will fit on the back of the door for storage without sacrificing space. Here are 99 bathroom ideas to help you declutter.
Project 9. Re-arrange the furniture
It's a simple one, but you'll be surprised how much fun planning a new home layout can be outside of The Sims. Challenge yourself to create a new look or more functional space during this lockdown and rectify that poorly positioned furniture.
Experiment with room layouts, increase your comfort, light and open space and read up on Feng Shui, the traditional Chinese practice that helps harmonise your surroundings.
Project 10. Paint the kitchen cupboards and cabinets
You may be spending less time in the kitchen if you have been living in the Menulog app, or you may have tried your hand at cooking at your lockdown pastime. Either way, improving the look of those kitchen cupboards and cabinets is a great way to bring a little sparkle back into the space.
Reinvigorate the kitchen aesthetic with a new coat of paint, and opt for a bolder colour to create a feature. This can be a cheap, fun way to spruce up your surroundings! And why not paint a couple of old T-shirts to test out some patterns (and match your surroundings)?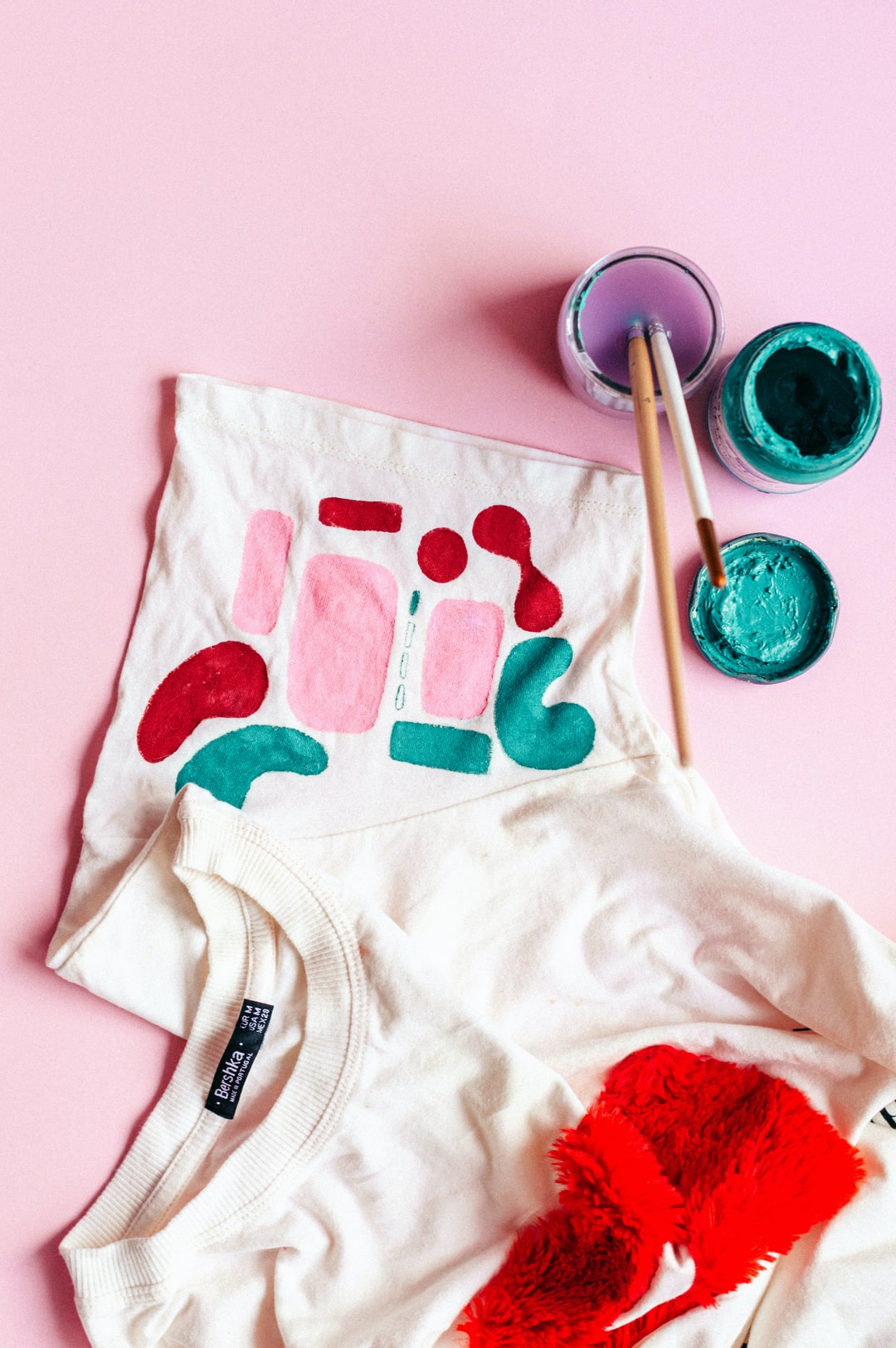 Frequently asked questions
What are some good DIY home storage projects?
Here are some of our favourite (and easy) DIY home storage projects that you can try during lockdown:
Install floating shelves that sit along the perimeter of your bedroom
Use binder clips on your desk to store cords
Hang a clothes rack in the corner of the room
Use the crown moulding as a shoe rack
Switch your bed headboard to one with storage
Hang the laundry hamper on the back of the door
Basket's, baskets and more baskets
What are some good green DIY projects for your home?
For some green and unique DIY home projects, consider these:
Hand a verticle vegetable patch using an old hanging shoe organiser
Create a native bee habitat
Use plastic bottles as herb planters
Create compost bins from recycled pallets
What is the easiest craft to learn?
Some simple DIY projects to create unique, handmade items include:
Painting by Numbers -it's as simple as it sounds
Crocheting
Knitting or Cross-Stitching
Macramé
Candle or soap making
Get creative and improve your space today!
There is a great feeling when you spend your time accomplishing something, and these easy DIY projects for homes can help you do exactly that! So get creative, think outside-of-the-box and above all, have a little fun!
We have a range of Taskers who can help as well. Engage the help of some skilled interior designers, make use of an art tutor, and see who is available to help with the delivery of your supplies.
If you want to do a little more reading to boost those skills, check out our blog on hand sewing beginner techniques. We also have helpful pieces so you can use your lockdown time to discover 32 profitable hobbies or save money and increase the bank balance.
We know that lockdown is pretty boring, but it doesn't need to be time wasted! Get creative, learn some new skills and make those improvements that you are otherwise too busy to do. Post-lockdown, you will be glad you did.
Make sure to check the lockdown restrictions in your state or area before booking home or mobile services. Take care!