Have you ever missed your grandma's cooking or just a nice home-cooked meal – that is exactly how Airtasker Alexandra felt and so she decided to post a task on Airtasker to find someone to teach her their family pasta sauce recipe.
Teach me your family pasta sauce recipe
Do you cook, or know someone who cooks, the best ever pasta sauce?
My nonna passed away a couple of years ago, and one of the many things I miss about her is the delicious, heart-warming pasta she used to make me.
There's something about home cooked, authentic Italian pasta sauces. I can't articulate the sensation I had with nonna's pasta sauces, but there's a warmth and cosiness to it that I can't recreate myself, nor has been fully achieved at the epic pasta restaurants I've visited around inner Sydney.
So, I'm on the search for the best of the best and am offering $500 for your most secret of recipes. The task will be to come to my home in Alexandria, spend an afternoon teaching and cooking your recipe with me, so I can share it with my family. I'd also like to record the session for my blog, so you must be comfortable appearing on camera as well.
Think your family pasta sauce recipe is the best ever? Tell me why!
Airtasker Lena responded to the call out and said that her Nonna was the perfect person for the task.
Hi Alexandra, my mum (Nonna) was born in Abruzzi, Italy and married dad in Italy in 1966, came to Australia as newlyweds, and the traditional Italian sauce has always remained the same and hands down better than any Italian restaurant we have been to. My mum can make and always makes pasta sauce and pasta from scratch using fresh ingredients and herbs from dad's veggie patch. She is a whiz in the kitchen, speaks fluent English and sharp as a whip. I can vouch that she would be the best Nonna to have in your kitchen and to pass on valued traditions on how to prepare the best sauce you and your family have ever tasted, and hopefully be as good as your Nonna's. Please free to contact me, and mum and I (two for the price of one) would be happy to assist you.
Kind regards,
Lena.
And just like that… Alexandra's pasta wishes were answered.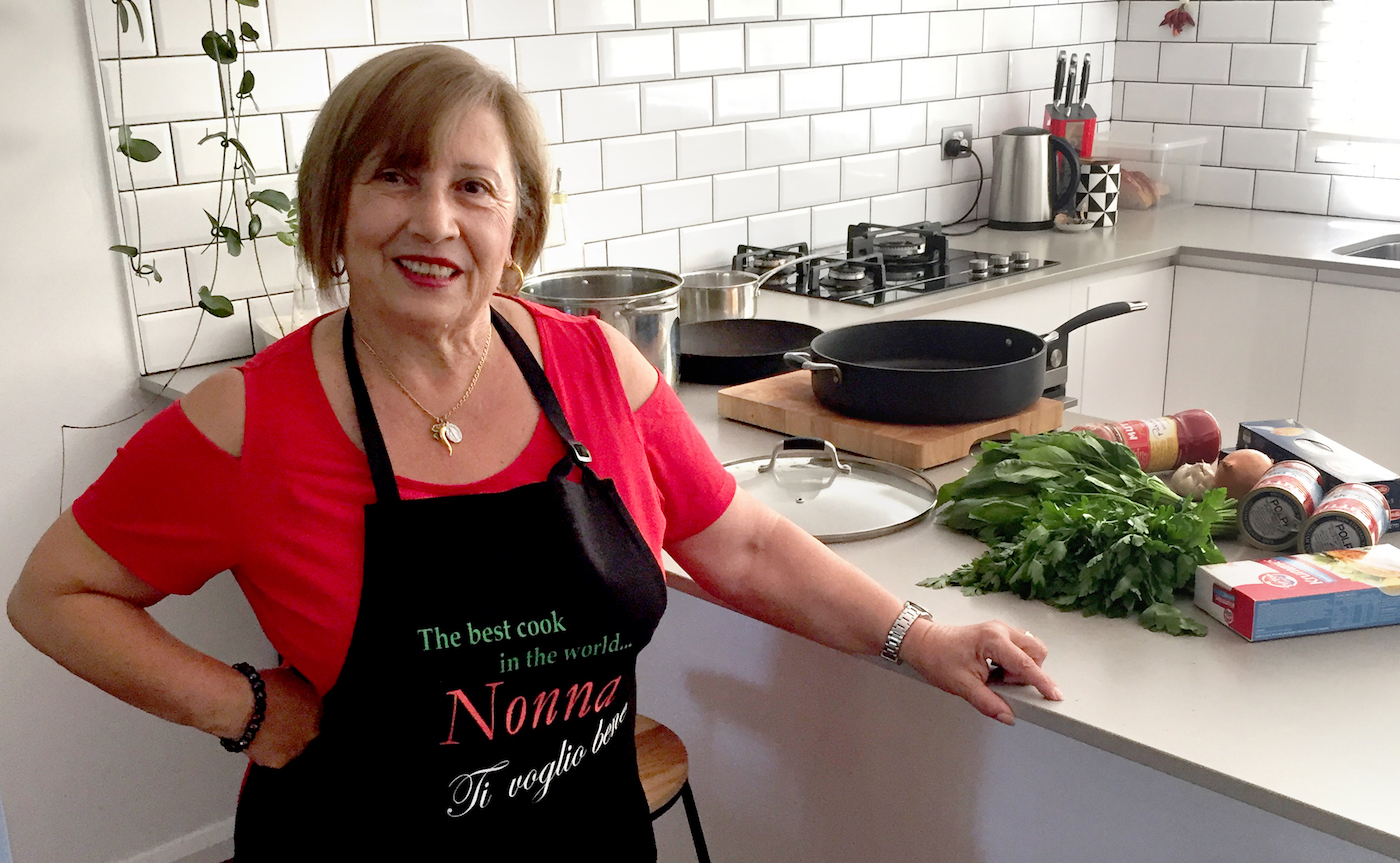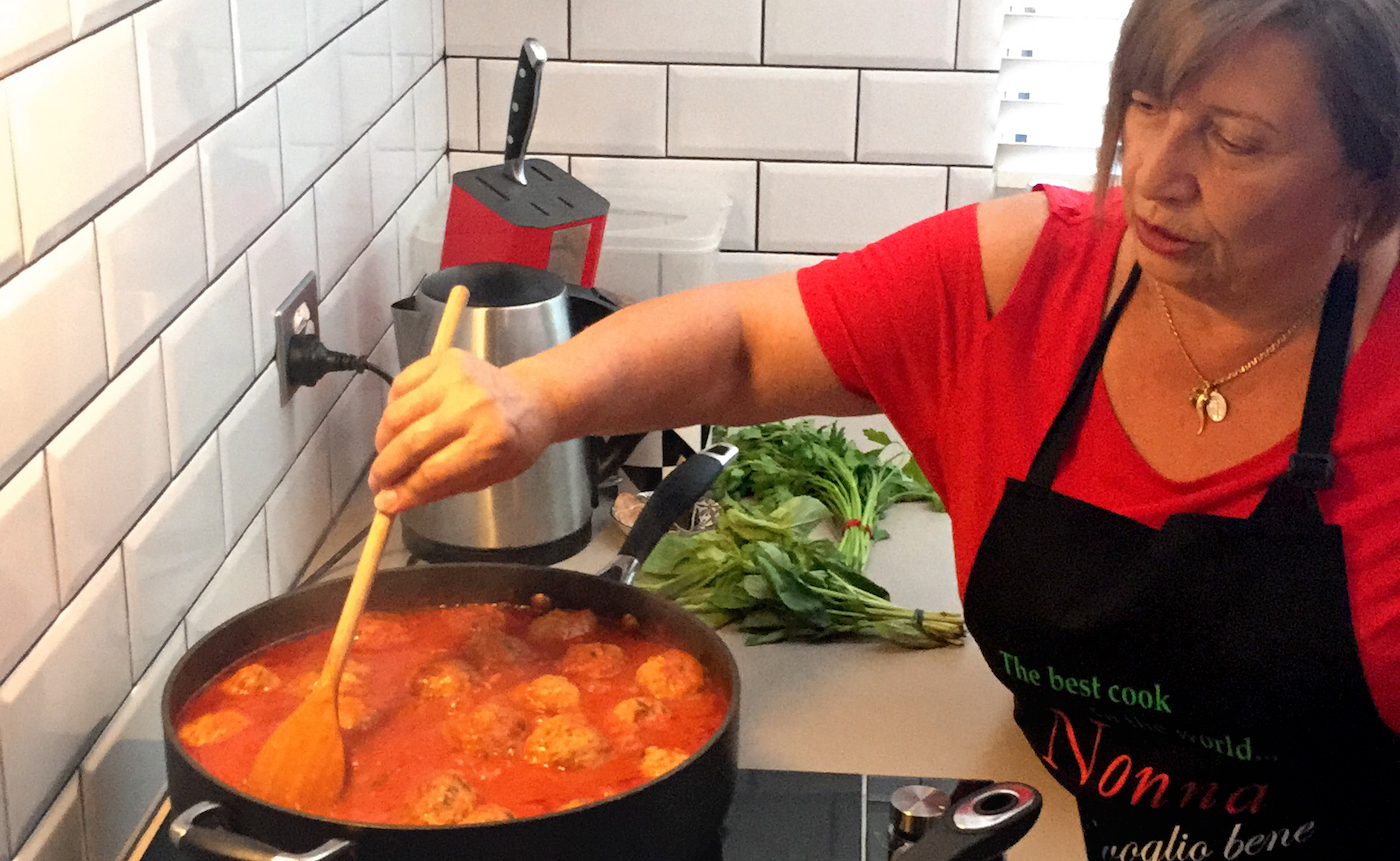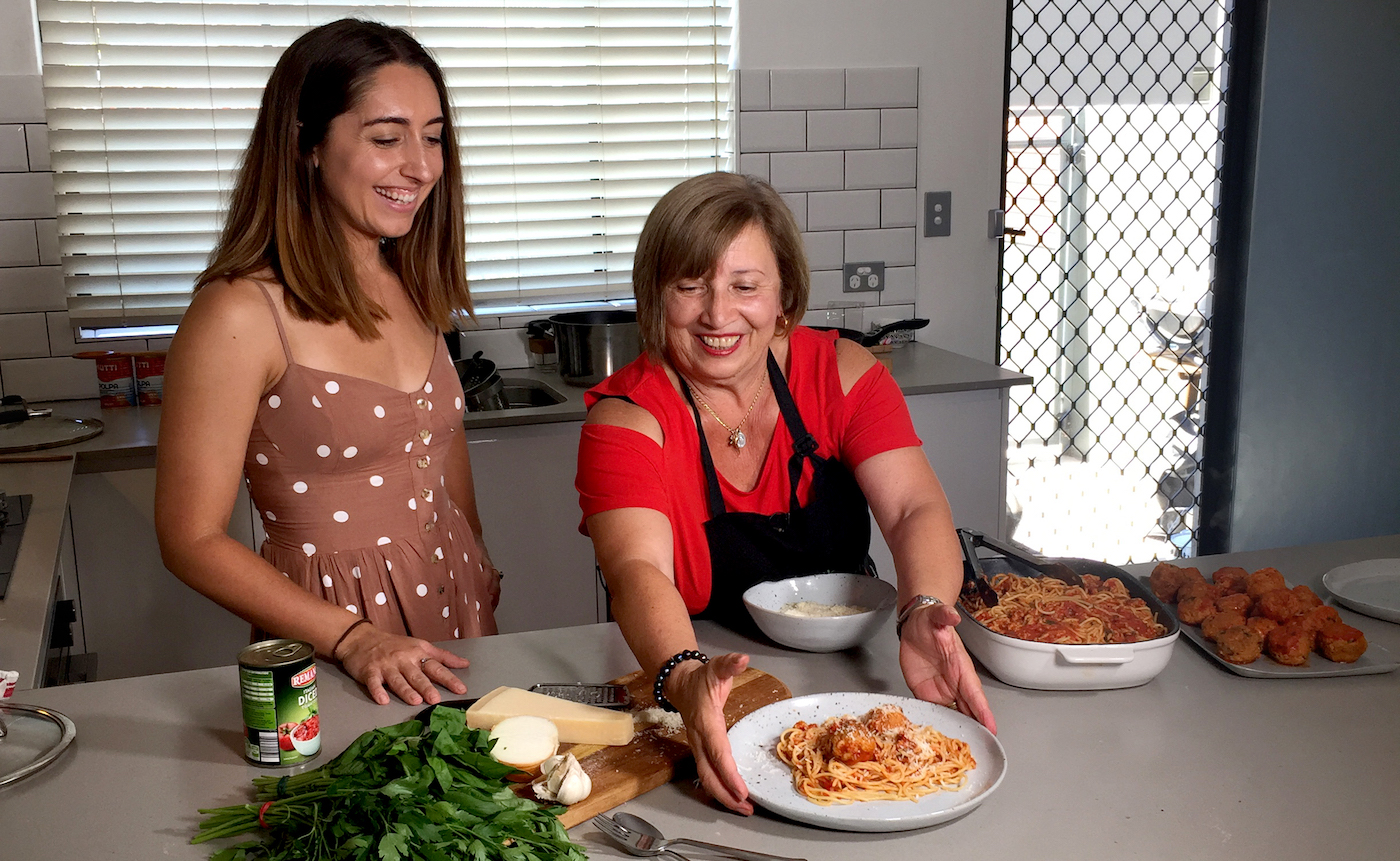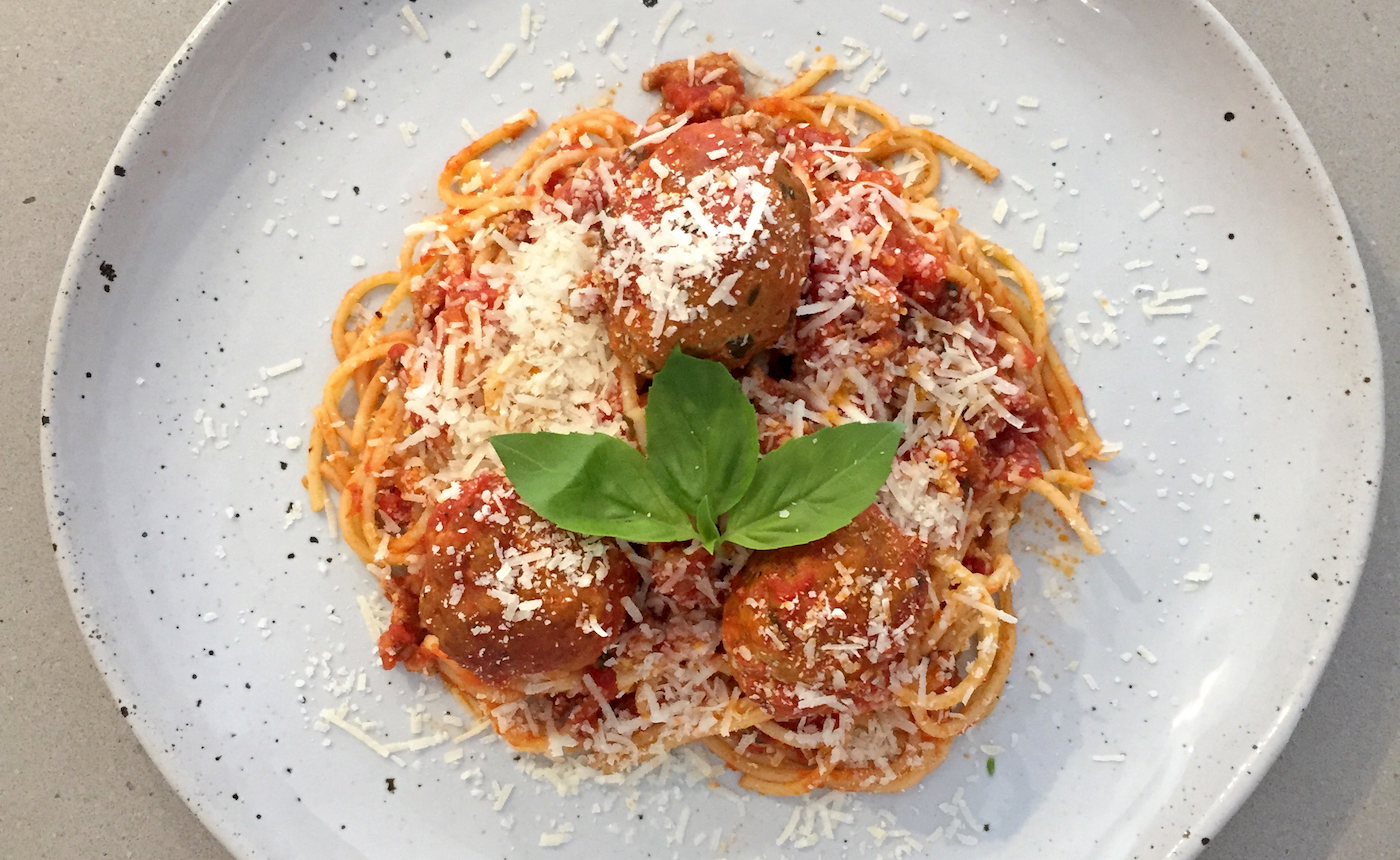 Nonna's tips:
1. Use mince in the sauce and the meatballs – that way it's everybody's favourite!
2. Nonna's meatball mix is pork and veal.
3. For the sauce when cooking the onion and garlic, put the onion in first. Garlic will burn quicker.
4. In the sauce add both passata and tinned tomatoes (if you don't have the time to make your own).
5. You can use whatever herbs you like – but basil is a must!
6. Sauce always tastes better if made the day before.
7. Meatballs can be added raw to the sauce but they'll be softer… A little caramelisation beforehand is nicer.
8. Simmer the sauce with the meatballs for at about 45-60mins.
9. When cooking the pasta, add salt to the water once it's boiled. Never use oil.
10. Keep moving the pasta so it doesn't stick to the pot.