Rightsizing vs. downsizing
Most of us might be familiar with the term "downsizing," but the ideas and practices associated with that term no longer reflect the needs for a particular home.
We now call it "rightsizing" instead.
Where "downsizing" often suggests a loss, "rightsizing" is about adapting and transitioning to the next stage of life.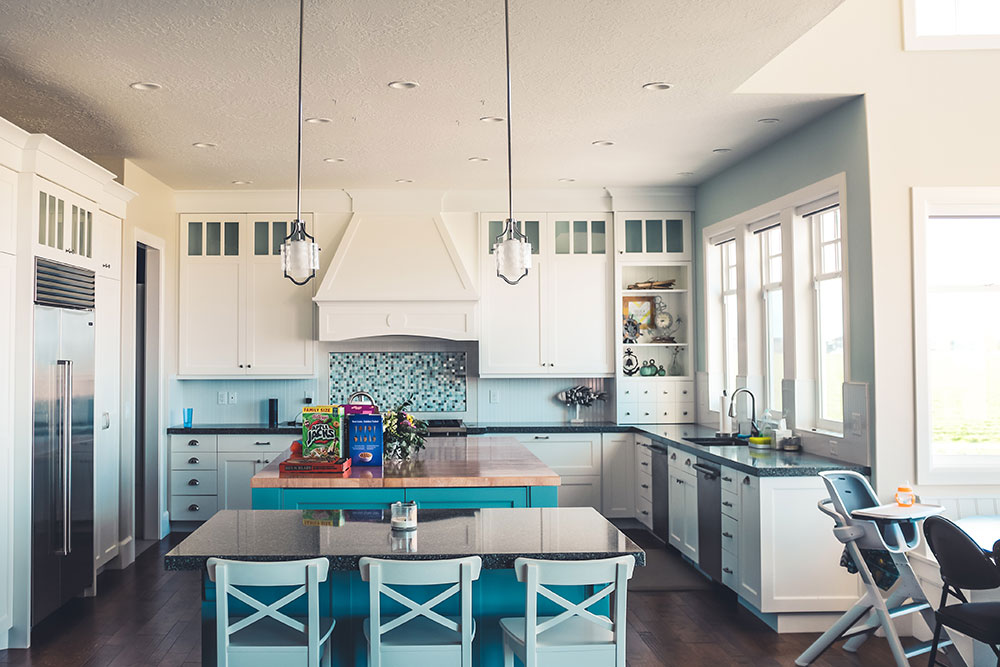 What is rightsizing?
Rightsizing definition. Whether you have a kid leaving the nest for college, or an infant ready for a bigger space—or if you just want to re-energize your home, rightsizing helps you create a comfortable balance in your home.
Instead of simply downsizing to make more space, rightsizing is about better utilizing your space. So, let's rightsize your home!
When it comes to rightsizing, we're Goldilocks
When Goldilocks stumbled into a house belonging to a family of bears, she didn't go for the smallest of everything—that would be downsizing. She went for things that were perfectly fit to her needs—rightsizing.
However, the classic story (in addition to theft) shows how fickle personal taste is person-to-person. After all, all three bears have such wildly different tastes that Goldilocks has to choose only one out of each three options. This is also where rightsizing is much different from downsizing.
What might be the right size for you and your family might seem like too much or too little to someone else. With downsizing, it's almost a competition of how minimalistic someone can be. Maybe that's your thing—but if it isn't, why try to keep with the Jones' need for Spartan living?
Now, let's rightsize your home
The first question you want to ask is if you are ready to right-size your home. You might remember the stress and anguish of downsizing, but rightsizing isn't something you have to jump into. In fact, if your heart isn't in it, the entire process will be counter-intuitive. You don't want to feel angry or upset as you right-size your space. If you are ready to right-size, let's go through the best way to make the most of your time.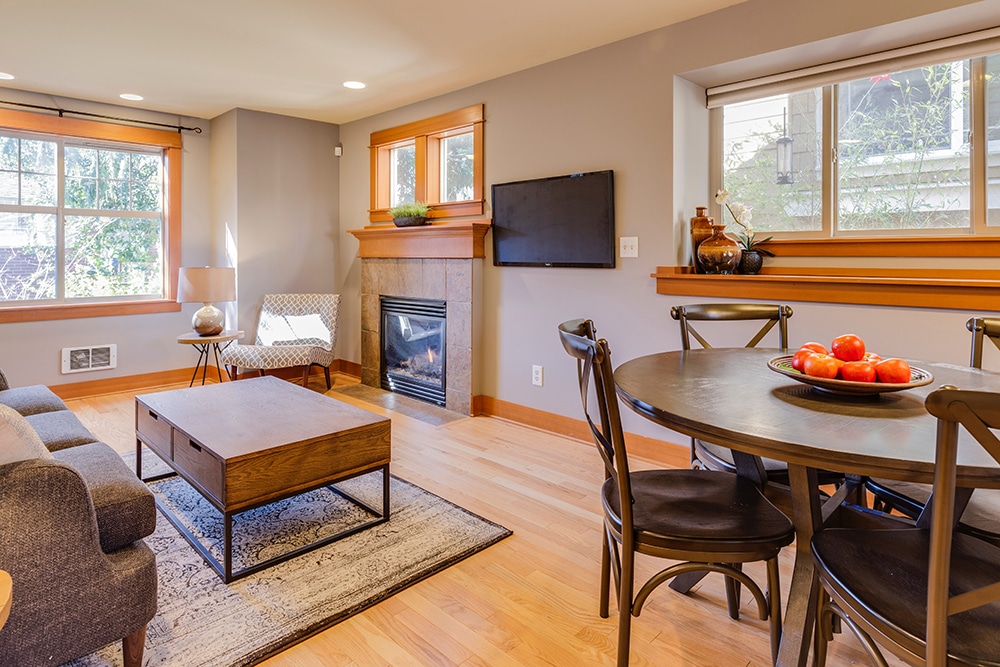 Step 1. Assess your current space
Before we start adding, shifting, or removing, we need to know what the space looks like now. Walkthrough your home and take note of what each room is used for, considering:
1. Are you using all the rooms in your house?
2. Are certain rooms only used for storage?
3. How often do you have overnight guests?
4. Are some rooms used for special occasions?
5. Is the current flow of your home making daily activities harder?
This will help you identify your priorities for your space. And you might be surprised by how much space you aren't utilizing. For instance, one of the main reasons a space goes unused for eleven months of the year is because for one month it's where we put the Christmas Tree!
But here's something to remember: When you pull your Christmas decorations out of storage, you have more storage space—for one month, use it for something else that can go in the space of the Christmas tree for the other eleven months.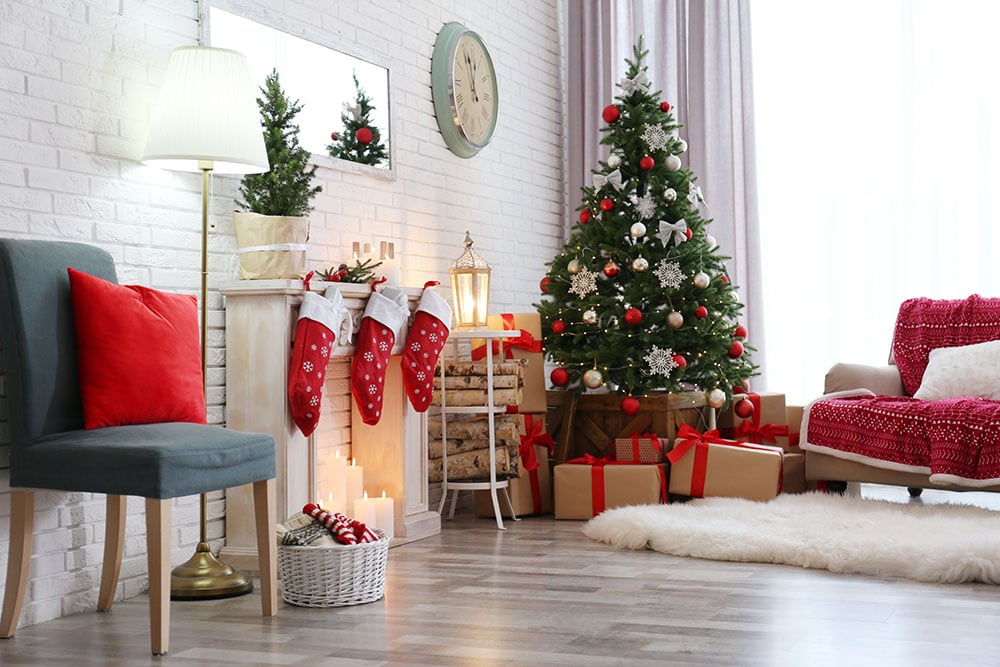 Step 2. Redefine, reassess, and rightsize
We get into the habit of labelling rooms and saying they can only be used for that reason. But if you aren't using the room, why go through the trouble of filling it with things you will hardly see or use?
Many of us have "family rooms" and "formal living rooms." If your formal living room is hardly used, transform it into something new, like a home office or art studio. The most important questions here are "Do I need this?" and "What do I need."
Step 3. Remember that your house's needs will change
This can be tricky, but consider what your home will need in the future. Right now, that formal living room-turned-art studio is great for scrapbooking, crafting, and all kinds of hobbies or creative jobs…but if you have a grandchild on the way, you might need to use that space as a play area too.
You don't have to choose one or the other, but you'll want to design the room so that you can quickly transform it. This is where we can get really creative with rightsizing. What might be a library and music room regularly can be a guest bedroom with a nice futon and cube storage with cloth bins.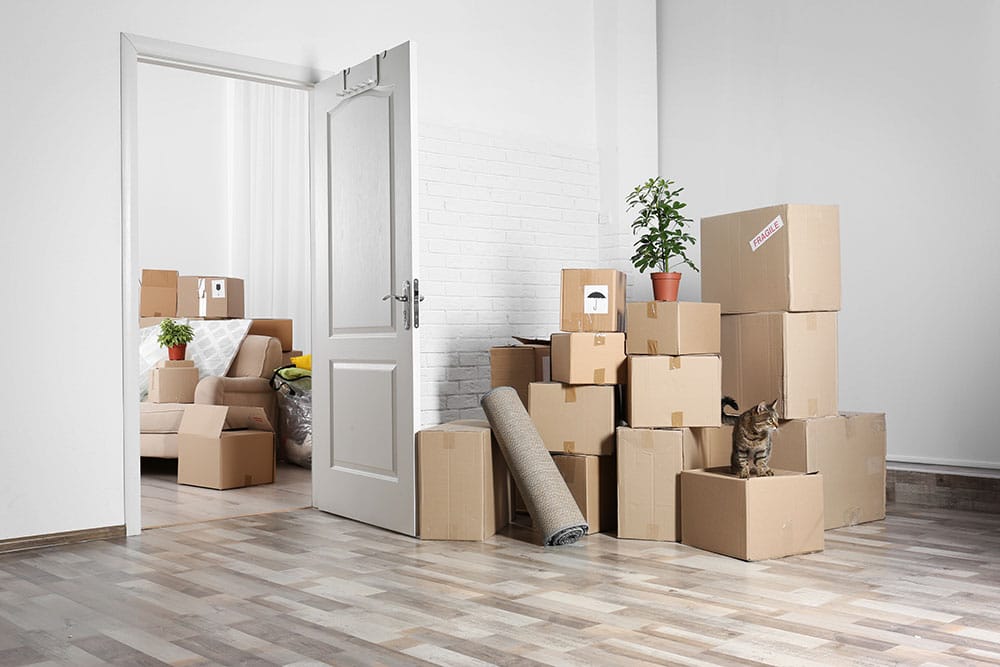 The rightsizing nuclear option
Sometimes, life can change even faster than we can keep up with. One thing we never count on changing is our health. But if you start developing arthritis, cleaning and maintaining a multi-level home is either going to cause a lot of pain or cost hundreds of dollars a month to hire a skilled cleaner.
In cases like this, it might be time to right-size to a new home altogether. Sounds drastic? It might be—but if it is the right thing for that Goldilocks in your heart, you might want to listen to her.
Don't sacrifice form for function
Remember, this is still your home and it should reflect you and your family. This is another major difference between "down-sizing" and "rightsizing." Down-sizing tells us to get rid of something if it doesn't serve a purpose. Rightsizing isn't so mean.
Like Marie Kondo says, if it makes you happy, it serves a purpose. Never think of it as "taking up space"—once you do, it's a good sign you don't love that item anymore, and it's time to let it go.
Does your collection of thirty Disney-themed Funko Pop figures make you happy? Then display them with pride!
And of course, we have excellent service providers who can assist you as you rightsize your home.